Archives by date
You are browsing the site archives by date.
By Patty Wellborn on December 14, 2021
UBCO engineers design system for robots to work well with human coworkers
Posted in Uncategorized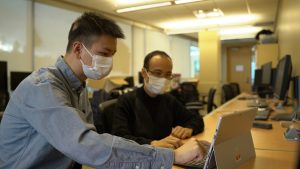 By Sam Charles on December 9, 2021
Fourth-year electrical engineering student Tianyu (Alex) Shi spent last summer investigating potential technological innovations that the Bank of Canada can utilize to develop a made-in-Canada central bank digital currency (CBDC).
Posted in SOESpotlight | Tagged blockchain, central bank digital currency, Feng, Shi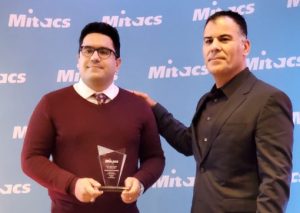 By Sam Charles on November 23, 2021
First-year engineering student Luke Hoefer is the inaugural recipient of the Stober Engineering Award. The award is part of the Stober Family's $1 million donation to support UBC Okanagan student scholarships, research and community health initiatives over the next five years.
Posted in SOESpotlight | Tagged Award, engineering, first year, Hoefer, Luke, Scholarship, Stober
By Patty Wellborn on November 22, 2021
Appetite for micro-mobility services has not diminished despite bumpy start
Posted in Uncategorized