By Sam Charles on June 29, 2022
As part of the 2022 Concrete Toboggan Team, the mechanical team was awarded 1st for mechanical design and mechanical innovation. Maddy Light designed the frame which placed first, Rachel May designed the steering system which placed third and Katie Van Rooyen designed the braking system which placed second. We asked Maddy Light about her experience at the School of Engineering and with the Concrete Toboggan team.
Posted in SOESpotlight | Tagged Concrete Toboggan, Great, Light, Maddy
By Sam Charles on May 13, 2022
Off the ice, the National Hockey League is a big business focused on many areas including merchandising. A new collaboration between the NHL's St. Louis Blues and a Canadian immersive technology company, with a School of Engineering connection, is bringing the team its first metaverse shopping experience.
Posted in SOESpotlight | Tagged Experience, Immersive Reality, Kenneth Chau, Metaverse, NHL, shopping, St. Louis Blues, Vincent Loi
By Sam Charles on April 22, 2022
At the 2022 Teaching Excellence Celebration, four members of the School of Engineering were recognized for their achievements.
Posted in SOESpotlight | Tagged Award, Elnaggar, Excellence, Jalili, Provost, Sakr, Shirazi, Teaching, Teaching Assistant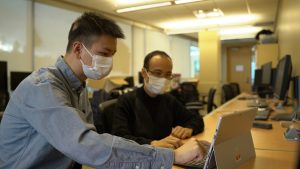 By Sam Charles on December 9, 2021
Fourth-year electrical engineering student Tianyu (Alex) Shi spent last summer investigating potential technological innovations that the Bank of Canada can utilize to develop a made-in-Canada central bank digital currency (CBDC).
Posted in SOESpotlight | Tagged blockchain, central bank digital currency, Feng, Shi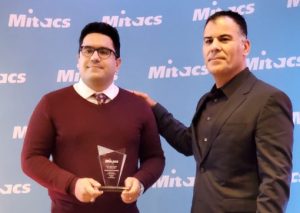 By Sam Charles on November 23, 2021
First-year engineering student Luke Hoefer is the inaugural recipient of the Stober Engineering Award. The award is part of the Stober Family's $1 million donation to support UBC Okanagan student scholarships, research and community health initiatives over the next five years.
Posted in SOESpotlight | Tagged Award, engineering, first year, Hoefer, Luke, Scholarship, Stober