Archives by date
You are browsing the site archives by date.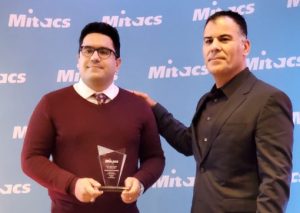 By Patty Wellborn on November 22, 2021
Appetite for micro-mobility services has not diminished despite bumpy start
Posted in Uncategorized
By Sam Charles on November 18, 2021
Anas Issa is a graduate of the University of British Columbia's Okanagan campus School of Engineering and an assistant professor at the Lakehead University .
Posted in SOESpotlight, student profile, Uncategorized | Tagged Alam, alumni, Anas, Civil, Faculty, Issa, Lakehead, PhD, Shahria
By Sam Charles on November 10, 2021
Kasper Juel Petersen is a PhD Student (Electrical Engineering), under the supervision of  Dr. Joshua Brinkerhoff, investigating mathematical and numerical modelling of fluid flows—computational fluid dynamics. He is working towards completing his degree in 2023.
Posted in College of Graduate Studies, Graduate Students, SOESpotlight, student profile, Uncategorized | Tagged brinkerhoff, EGSS, graduate studies, Kasper Juel Petersen, PhD