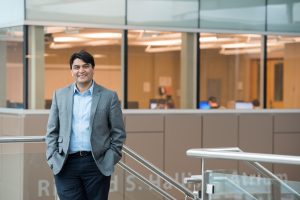 January 18, 2022
Effective February 1, 2022, Dr. Rehan Sadiq will serve as UBC Okanagan's Provost and Vice-President, Academic pro tem.
Posted in Uncategorized | Tagged pro tem, Provost, Sadiq
January 4, 2022
Dr. Sadiq is among 20 outstanding engineers being inducted as 2022 EIC Fellows for their exceptional contributions to engineering in Canada.
Posted in Uncategorized | Tagged EIC, Fellow, Sadiq
March 19, 2021
Professors Rehan Sadiq and Kasun Hewage are among a group of civil engineers being celebrated for their election as Fellows at the organization's next Gala planned for May 2022 in Whistler.
Posted in SOESpotlight | Tagged Civil, CSCE, Hewage, Sadiq | 1 Response