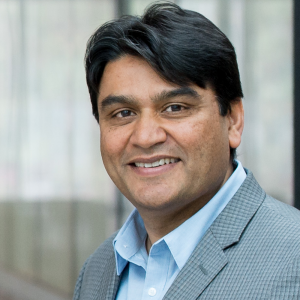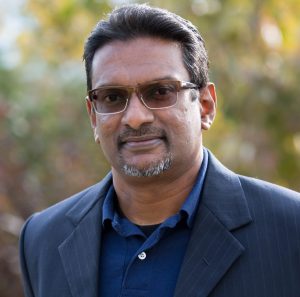 Two School of Engineering civil engineering researchers are being recognized by the Canadian Society for Civil Engineering with CSCE Fellowships. Professors Rehan Sadiq and Kasun Hewage are among a group of civil engineers being celebrated for their election as Fellows into the organization.
The Canadian Society for Civil Engineering has a long-standing tradition of recognizing members for their career achievements and for the excellence of their technical papers. CSCE Fellowship recognition is based on an assessment by peers of a candidate's career achievements, contributions to civil engineering, and their demonstrated leadership within CSCE and the profession.
Dr. Kasun Hewage is Professor and FortisBC Smart Energy Chair in the School of Engineering at the Okanagan campus of the University of British Columbia (UBC). He is also the Associate Director of UBC's Clean Energy Research Centre (CERC), and co-director the Life Cycle Management Laboratory. Dr. Hewage's research focuses on integrating life cycle thinking into urban development and infrastructure planning initiatives. Collaborating with fellow academics, industry and governments, he develops tools for sustainability and environmental performance assessment.
Dr. Sadiq is a Professor and Executive Associate Dean of the School of Engineering, is an internationally recognized authority on asset management and reliability of water supply systems and a leading expert in environmental risk analysis and lifecycle assessment of built environments. He is ranked in the top 2% of cited scientists worldwide in the category of environmental science according to a science-wide author databases of standardized citation indicators report prepared by Stanford University. His industry and community driven research has generated more than $25M in national and international funding.