School of Engineering Executive Associate Dean Rehan Sadiq among the 2022 Fellows inducted by the Canadian Institute of Engineering (EIC).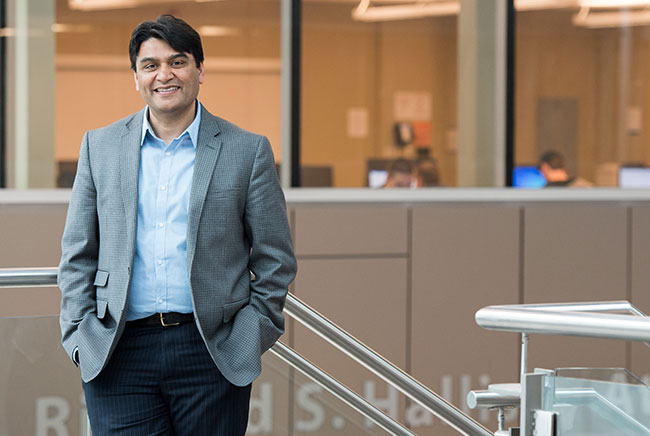 The Engineering Institute of Canada, founded in 1887, recently announced the recipients of its 2022 senior engineering awards and fellowship inductees. Dr. Sadiq is among 20 outstanding engineers being inducted as 2022 EIC Fellows for their exceptional contributions to engineering in Canada.
Dr. Sadiq is a Professional Engineer with Engineers and Geoscientists of British Columbia since 2009 and serves on the Pakistan Engineering Council. He has been a member of the Canadian Society of Civil Engineering (CSCE) since 2012, and was named a CSCE Fellow in 2021.  Dr. Sadiq is also a Fellow of the Canadian Academy of Engineering (FCAE). In 2021, Dr. Sadiq was named a University of British Columbia Distinguished Scholar.
With a proven track-record of more than 20-years of outstanding research, and based on his current research output, Dr. Sadiq continues to ranked in the top 2% of cited scientists worldwide according to a science-wide author databases of standardized citation indicators report prepared by Stanford University.
Dr. Sadiq is driven by a passion to ensure that clean water is available to everyone. His exceptional teaching, academic leadership and research accomplishments are a testament to his deep compassion for others, and his desire to safeguard and sustain water supplies to ensure their equitable distribution to all.
The 2022 EIC awards are scheduled to be presented along with 2021 and 2020 awards at the next EIC Gala/ Banquet which, pandemic circumstances allowing, will be held in-person in Ottawa on April 30, 2022.