Archives by date
You are browsing the site archives by date.
By Sam Charles on November 27, 2017
For 400 first-year students in the School of Engineering, the design competition, while fun, is also the biggest test of the semester.
Posted in Uncategorized | Tagged school of engineering
By Sam Charles on November 24, 2017
LifeSciences BC held a Showcase Series event at UBC Okanagan on Thursday November 23, 2017.  The event was hosted by School of Engineering Director Mina Hoorfar and featured speakers from various health sciences fields.  Symposium topics included cutting-edge research and development being done in the Kelowna area.
Posted in Events, Faculty, General, News | Tagged BC, LifeSciences, Series, Showcase | Leave a response
By Sam Charles on November 24, 2017
Recently, the School of Engineering at the Okanagan campus of the University of British Columbia welcomed students from Vernon Community School to participate in a STEM Fair with select participants given the opportunity to have their projects incubated in a UBC Okanagan research lab. According to School of Engineering Director, Mina Hoorfar, "this initiative was focused […]
Posted in Events, General, Research | Tagged engineering, outreach, students, Youth | Leave a response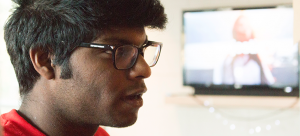 By Sam Charles on November 20, 2017
Building healthier, more sustainable communities will be the focus of an upcoming conference in Kelowna. Faculty from the School of Engineering will be among the featured speakers at the Building SustainABLE Communities: Innovation Through Collaboration Conference being held November 21-24 at the Delta Grand Hotel.  Gordon Lovegrove and Ahmed Idris are both scheduled to […]
Posted in Faculty, General | Tagged Conference, Idris, Kelowna, Lovegrove, school of engineering, Sustainable | Leave a response