Alexander MacGillivray is a PhD Student in Electrical Engineering and UBC Killam Doctoral Scholar at the School of Engineering. He works in the The Integrated Optics Laboratory (IOL) under the supervision of Professor Jonathan Holzman.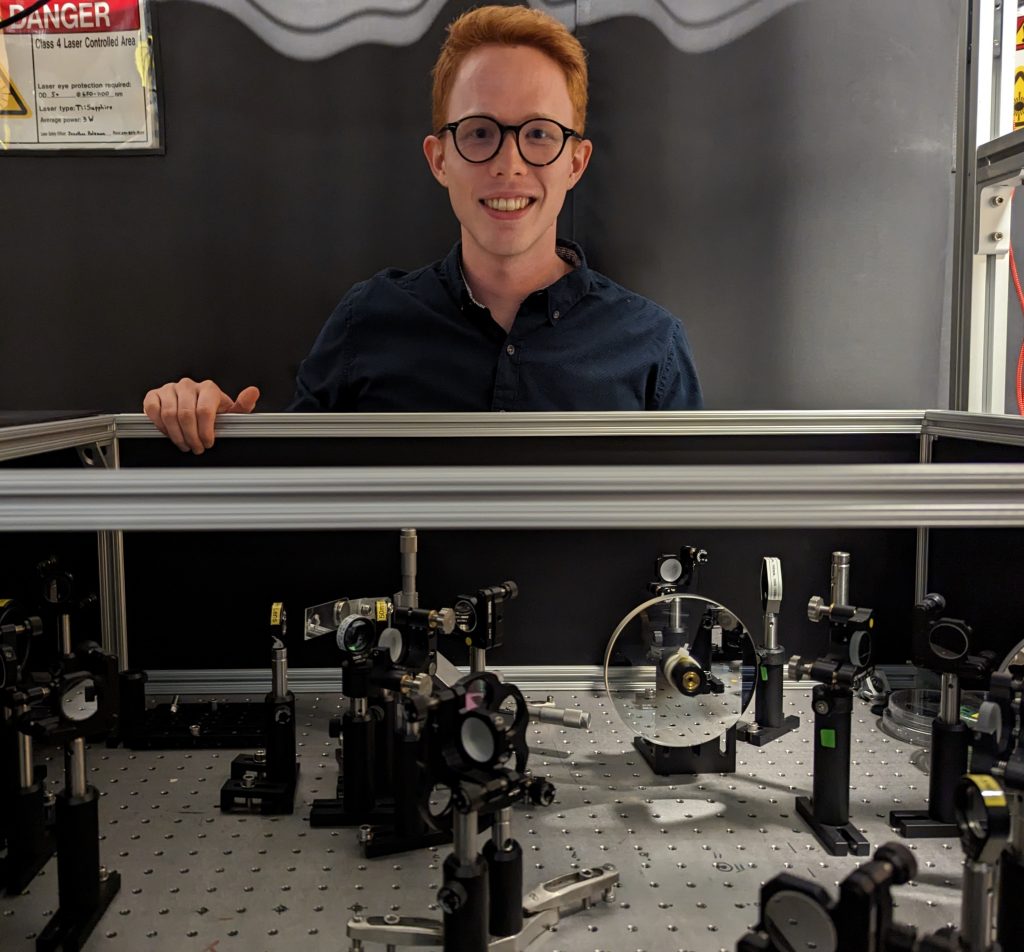 MacGillivray is currently pursuing a doctoral degree in electrical engineering and conducting research in the Integrated Optics Laboratory at the University of British Columbia. He began his master's degree here in 2021 before fast-tracking into a PhD in 2022. "I enjoy solving the challenging problems I face as a researcher!"
His research seeks to develop transceiver technologies in long-range (ground-to-satellite) free-space optical communication links by designing and building a device called a retro-modulator. "The retro-modulator is physically small and requires little power, therefore targeting the core challenges of strict size and power requirements seen in long-range links," explains MacGillivray. The goal of his research aims to enable connectivity for information accessibility across nations.
"I am extremely grateful that my research has been recognized at this high of level by receiving the Killam Doctoral Award. Also, this award significantly reduces my financial burden and allows me to focus entirely on developing my research," says MacGillivray.
With a target of graduating in 2026, MacGillivray has his sights set on contributing to the advancement of novel communication technologies. "Specifically, I'm hoping to further develop my retro-modulation technology to allow for high-speed information accessibility to all."