Nathan Van Zyderveld is in his final year of the Mechanical Engineering program.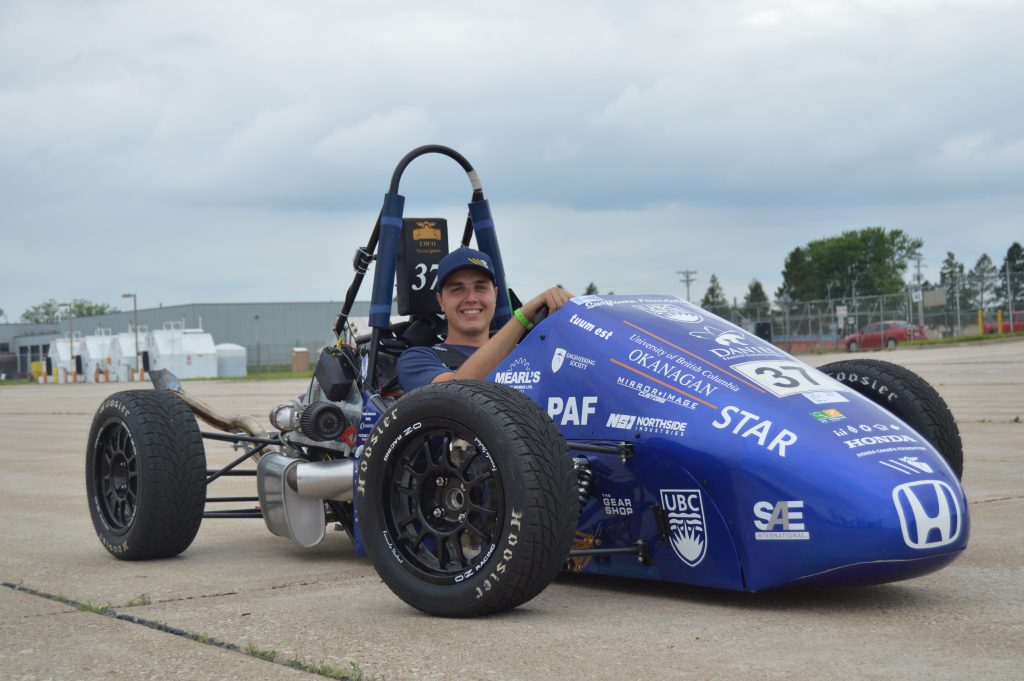 What drew you to engineering?
I have always enjoyed finding solutions to novel problems, which is what an engineer does on a daily basis.  My initial career plan was to be an electrician, but once I reached my third year in the trade, I began to realize that I wanted to learn more than just the application of what I was working on; I wanted to learn how and why it worked. My family encouraged me to pursue engineering, so after upgrading my math and science prerequisites, I applied to UBC Okanagan.
Was there a moment when it became clear that engineering was right for you?
Although there was never a distinct moment that it became clear that engineering was right for me, it fits well with my personality and aptitude. During my years in school, I have discovered what it means to be an engineer, and throughout that process I have come to realize that engineering is right for me.
Who have been your mentors during your engineering journey? And why?
During my years in engineering school, my mentors have included professors, peers, and alumni. The professors who stood out the most to me have been those who clearly love teaching and want students to learn what they know so that we can have technical conversations together, with clarity and comprehension. I have encountered these intentional professors throughout my studies, and I have always excelled in their classes above all others, as they captivate their students' attention and are so willing to help broaden their knowledge of a subject. My peers and alumni have helped me while we meet similar challenges together.  Collaborating on projects while sharing a mutual experience of stress and pressure is what got me through engineering. If it was not for the peers I met through UBCO Motorsports and in team project assignments, I might not have made it through engineering school. They inspired me to work harder, and we were always together as a mutual consortium of knowledge. If there was something any one of us did not understand, we would work together as a team to solve the problem.  My peers have been an integral part of my learning at UBC Okanagan.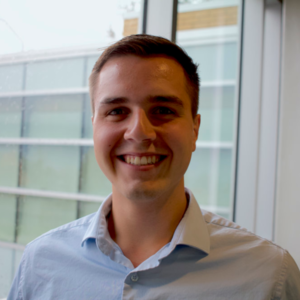 We often hear that studying engineering is grueling, what has been your experience?
Absolutely! Engineering is a grueling program. In my first semester, I failed three of the six required courses and was placed on academic probation. After taking a semester off to determine if engineering was really the right choice for me, I requested permission to return to the program. I went back with a newfound understanding of the difficulties involved in the engineering program. I adjusted my timetable to a reduced load and took an additional five years to complete my degree. I failed a few more courses along the way but continued to learn from my mistakes and persevered to finish my studies.
How do you approach your studies?
I approach my studies on a task list basis. I move all my assignments into a calendar and plan what needs to be done, and at which point in time. This allows me to integrate my studies into my life and keeps me from forgetting important tasks and deadlines. For the most part, if time allows, I try and get the lighter assignments done as early as possible because by the end of each week there are often meetings for projects as well as unexpected tasks needing to be done ASAP. This strategy has helped me to complete my assignments on time and has allowed me to carve out the necessary hours for studying when midterms or finals are approaching.
I was once told that the best strategy was to begin preparing two weeks in advance of an exam. Although I am sure this is a good strategy, I have never been able to do this with my schedule. For the most part, because of the time it takes to keep up with class assignments, I begin my studying three to five days before the exam. This strategy, when I can implement it, has worked out well.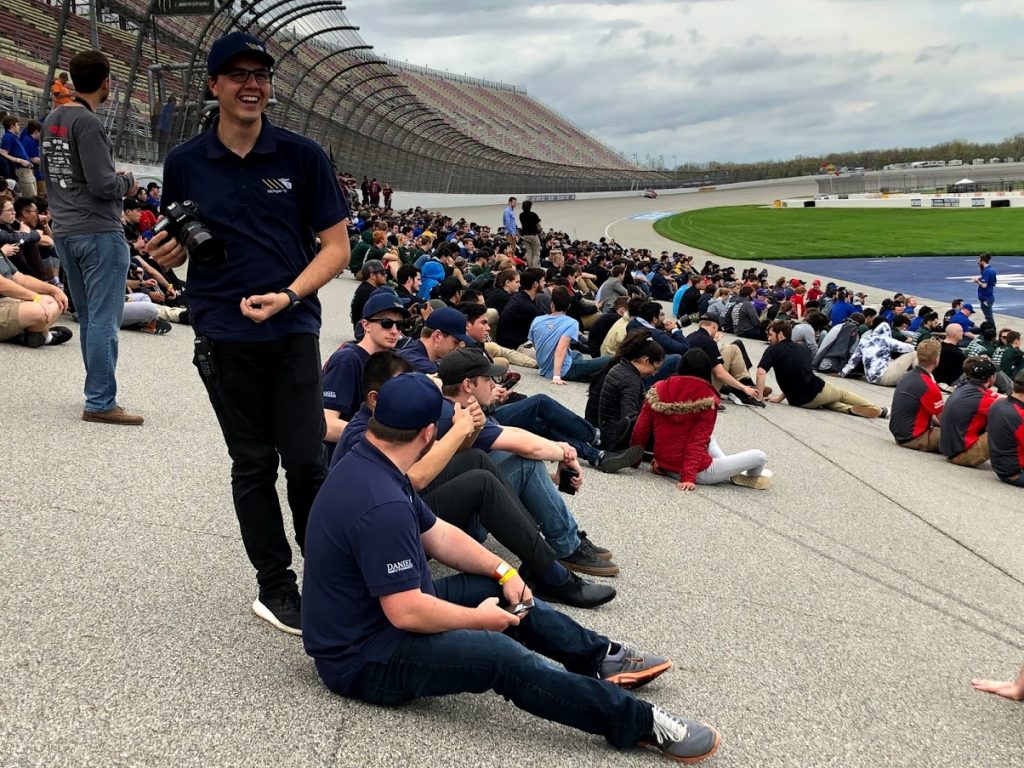 Why do you participate in extra-curriculars?
Engineering school and the UBCO Motorsports team have given me the ability and the knowledge to turn the ideas in my head into a reality. I began participating in the UBCO Motorsports Formula SAE team because I love vehicles. I have always been a "car guy", and the UBCO Motorsports club was a chance to gain an in-depth understanding about the internal workings of vehicles and their sub-systems. For me, joining UBCO Motorsports was never about improving my resume, but rather about learning the systems and internal workings of how cars are designed and manufactured.
Although classes gave me the basic scientific principles of how things work, I have always been a hands-on learner.  Being on the team has allowed me to get that real life experience. From the Formula SAE motto, Design, Build, Race, that is exactly what I experienced.  We learn the critical components about designing for manufacture and assembly because we are the manufacturer and the assembly technician. Team members learn what makes a good design from this standpoint, and continually improve upon previous designs to create a better overall system.
After my first year on the team, I joined the executive as the powertrain lead.  This is where I started to realize that not only did I enjoy the car design and build, but I also enjoy some of the management aspects of Motorsports.  For my final two years on the Motorsports team, I served as the team captain.  These two years have shaped my life in ways I could not have planned or imagined. This role has also given me teamworking skills and broadened my understanding of how to look at things from other people's points of view and to learn to collaborate in ways that best serve our team.
Why should a prospective student consider engineering?
Students should consider engineering as their path of study if they want to learn on a deep level how the world works. Throughout my time as an engineering student, I have learned how to model everyday life through technology. It is the perfect path for those who are driven to make the world a better place. The thing I probably learned the most throughout my career as a student is how ingrained in everyday life engineering is. I knew about engineering projects that most of us are familiar with like how roads, vehicles, and other everyday things are made, but was unfamiliar with other, less common projects that require engineering. Biomedical applications are one aspect I was not previously aware of. Since engineering is, by definition, an applied science degree, it should not have surprised me that applied biology is involved, but everything from prosthetic legs to mechanical replacement heart valves involve an engineer somewhere along the line.
What are your future aspirations?
I am hoping that at some point in my engineering career I will have my own engineering firm or be the CTO (chief technical officer) of an existing firm.  I plan to continue learning after graduation so that I can increase my knowledge on the things that interest me.
Are there any other anecdotes you wish to share about yourself or your experiences at SOE?
My time at the school of engineering has had ups and downs, as I assume is true of all students' journeys. Some of the most influential of these have been my experiences with UBCO Motorsports. In 2018 our team drove to Lincoln Nebraska for a competition. As time went on through the competition we bonded and although the outcome of that competition was not as we had hoped (damaged an engine irreparably and did not have a spare) we learned far more through that week than multiple months of schooling and classwork.
Other notable times with the SOE are those with my professors. Professor Sediako joined the school in my second of six years of engineering schooling. He was assigned the 169 course (Fundamentals of Sustainable Engineering) and brought his previous work experience with him. His experience just so happened to be in one of my main interests: vehicle design. In class he would use examples from his previous experiences, and I was always ready to add my take on the topic. We kept in touch throughout my school years, and I had a few more classes with him. He became a bit of a mentor, and I am forever grateful for the input and knowledge that he passed along to me on how I should be focusing my studies and the details of the actual engineering profession.