Aliyah Ayorinde is entering her third year in the Electrical Engineering program.  She served as a School of Engineering Ambassador during her second year.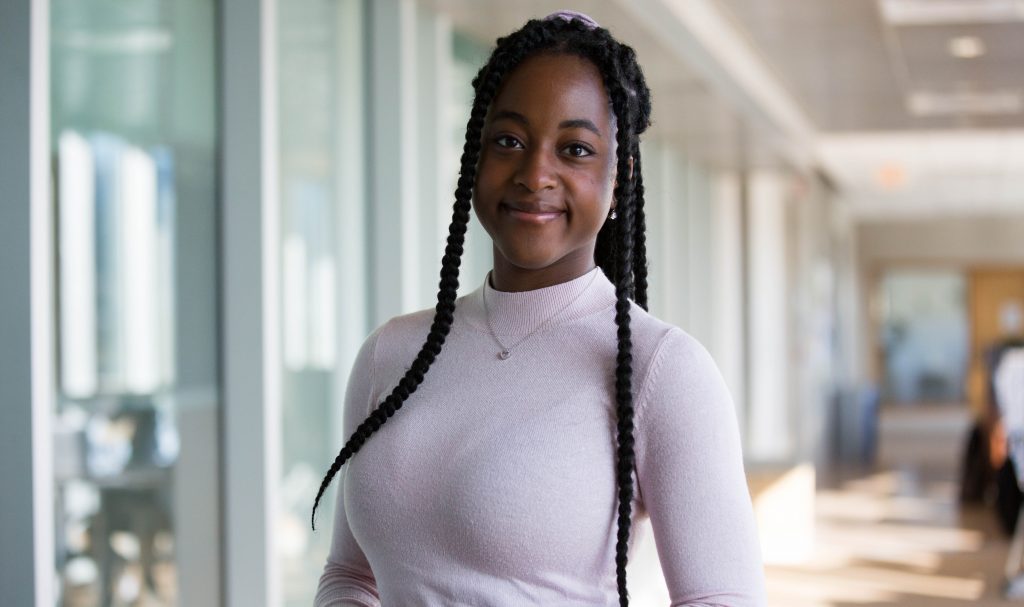 What inspired you to go into engineering?
I'll be honest, I didn't really understand what engineering was when I first enrolled! I'm a very creative and artistic person, but a lot of my skill set revolves around math and physics. Engineering is the perfect program for me because it allows me to channel my creativity into finding solutions for real problems, and equips me with the technical knowledge to do so. I also love a great challenge, and am intrigued by how engineers are able to continuously optimize the modern world. Within 10 minutes of my first class, I knew I'd made the right decision.
Why did you choose UBC Okanagan?
The size of the campus was one of the main reasons I decided on UBC Okanagan; I graduated from a relatively small high school and I found that I value small, tight-knit communities such as this one. The campus size has provided a lot of opportunities to get involved as well. Another thing that stuck out to me was the structure of the BASc program. The School of Engineering has a longer foundational period than most other schools in Canada, which very much appealed to me, as it took me a little bit longer to decide on my specialization. In addition, my sister is also an engineering student here, and it's a blessing to live and study in the beautiful Okanagan!
Favourite courses(s)/instructor(s) during your time at UBC Okanagan?
So far I've thoroughly enjoyed Engineering Computation and Instrumentation (APSC 171), Electricity, Magnetism, and Waves (APSC 178)  and System Dynamics (APSC 246).
What does the future hold for you?
The current plan upon graduation is to further my education as much as I can; I'm definitely a life-long learner. I'm hoping to spend some time focusing on my hobbies, dance and visual art, as well.