FortisBC partners to fund Smart Energy Research Chair at UBC Okanagan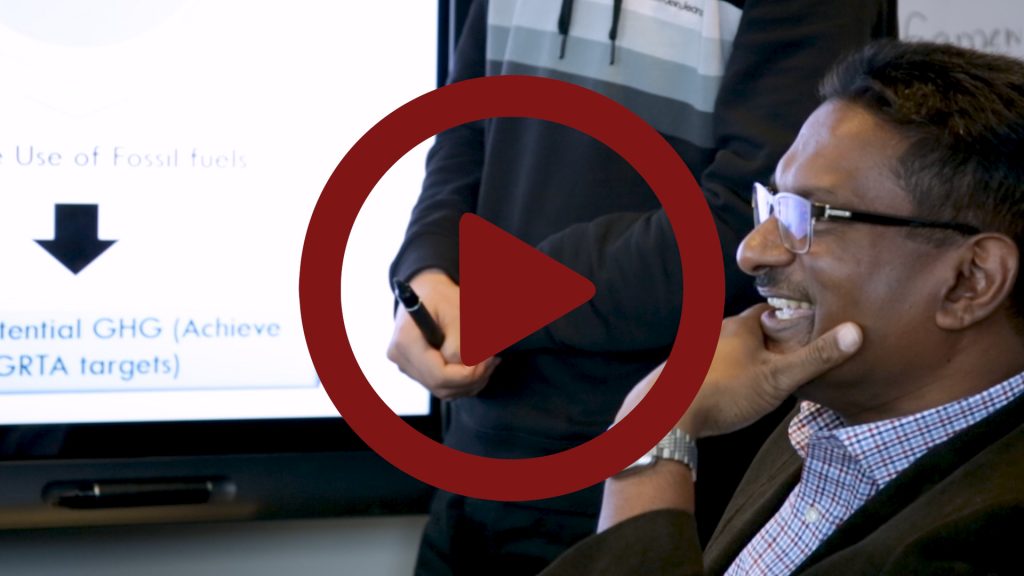 British Columbia is poised to become more energy efficient and sustainable thanks to a new research collaboration announced today between FortisBC and UBC Okanagan. They've created a Smart Energy Research Chair position to help optimize energy use in BC and reduce the province's greenhouse gas footprint.
"The future of humanity depends on our ability to make informed and sustainable energy choices," says UBC Okanagan School of Engineering Professor, Kasun Hewage, recipient of the FortisBC Smart Energy Chair award. "This new position gives us an opportunity to better understand how to optimize and improve energy efficiency through an in-depth analysis of the environmental, financial and social implications—what we call the complete lifecycle—of each of those choices."
The FortisBC Smart Energy Research Chair is a five-year appointment supported by FortisBC, Mitacs and UBC. Hewage says the new position will direct independent research to address BC's growing energy needs and improve the sustainable use of available energy sources in the province.
Hewage, an associate director with UBC's Clean Energy Research Centre, takes a holistic approach to investigating smart energy strategies, which includes cost-effective, sustainable and renewable energy production systems coordinated by cutting edge technologies. By evaluating the implications and cost-benefits of a diverse variety of smart energy solutions, Hewage will be able to provide policy-makers with invaluable data.
"This role will mean that we are well-positioned to leverage UBC Okanagan's expertise in green technologies and work with stakeholders like FortisBC to develop tools and strategies to improve energy sustainability throughout the province," says Hewage.
Hewage is also part of a multidisciplinary network of UBC researchers working collaboratively to develop new tools, techniques, policies and best management practices to address municipal infrastructure challenges including climate resiliency and the environment. The Cluster of Research Excellence in Green Infrastructure  integrates the expertise of researchers in engineering, economics, geography and the social sciences.
In addition to the funding from FortisBC, the appointment will be supported by matching internship funding from Mitacs, which will support students to work hand-in-hand with FortisBC throughout the five-year collaboration.
"We appreciate the work that UBC Okanagan is doing to advance research and education around energy-efficient buildings as well as the opportunity to be involved," said Danielle Wensink, director of conservation and energy management for FortisBC. "We're committed to helping our customers manage their energy use and these findings will have real-world benefits as we incorporate them into our many energy management programs."
"Our investigators are among the finest in their fields," says Phil Barker, vice-principal and associate vice-president of research at UBC's Okanagan campus. "Industry collaborations like these help our research teams tackle major societal issues and contribute their expertise to solving real problems. Sustainable infrastructure is a core research strength at UBC's Okanagan campus and research partnerships help catalyze smart strategies, influential policy and emergent technologies for the future.