Archives by date
You are browsing the site archives by date.
By Sam Charles on February 22, 2018
Creating the perfect wearable device to monitor muscle movement, heart rate and other tiny bio-signals without breaking the bank has inspired scientists to look for a simpler and more affordable tool.
Posted in Research | Tagged school of engineering
By Sam Charles on February 14, 2018
Congratulations to Dawson Barnes, Jim Bell and Dele Oyelese who were all recognized as winners of the 2018 Gordon Springate Essay Contest. Gordon Springate, UBC Chemical Engineering alumni and current Technology Research and Development Manager for Chevron, spent last week mentoring School of Engineering students as a part of his Essay Contest initiative. The Springate […]
Posted in News, Undergraduate Students | Tagged Barnes, Bell, Development, Essay, Klukas, Oyelese, school of engineering, Springate | Leave a response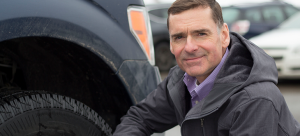 By Sam Charles on February 2, 2018
UBC and Okanagan College are hosting a panel discussion about housing and homelessness that will feature ideas to improve housing in this region and make it more accessible for everyone.
Posted in News | Tagged school of engineering