Jenny Hostland (BASc '16, Civil) is a Transportation Planner currently undertaking a Masters in Energy & Transport Management in Austria.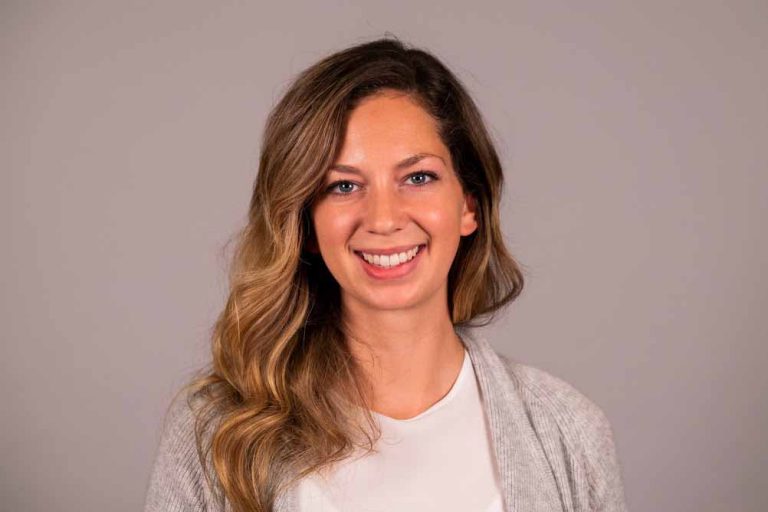 Describe your academic journey.
I was born in Yellowknife, NWT but raised in Kelowna from the age of 4. For University, I decided to stay close to home and attend UBC Okanagan. I completed my degree in 5 years as I participated in the co-op work placement program (which I would highly recommend!).
I initially started out in Science as I was a bit intimidated to go into Engineering at the beginning. However, after two months of studying science, I realized that engineering would be a better path for me.
I had always enjoyed Math and Physics and wanted to gain skills for practical problem solving and application. To be honest, I still didn't quite understand all that engineering entailed at that point (there really are limitless career options as an engineer), but I took a chance and I never looked back! I felt like I'd finally found my community when I switched over. Some of the courses were difficult, but one of my favourite things about UBCO was the community of students and professors. Everyone was so friendly. You could talk to anyone from your lecture and they were more than happy to discuss homework problems or just chat.
Favourite experiences during your studies?
UBC Okanagan has a lot to offer in terms of experiences, communities, and clubs. There is something for everyone! One of my favourite experiences was joining Engineers Without Borders. I stayed with the club throughout my degree, attending conferences and retreats across Canada, drinking Fair Trade hot chocolate, running relay races dressed in a banana suit, and eventually becoming President of the club in my last year.
If I could go back in time, I would definitely have joined VOCO (The Varsity Outdoor Club Okanagan) from the beginning. They organize a lot of really cool outdoor trips with an amazing group of people, and of course the Okanagan is the perfect playground.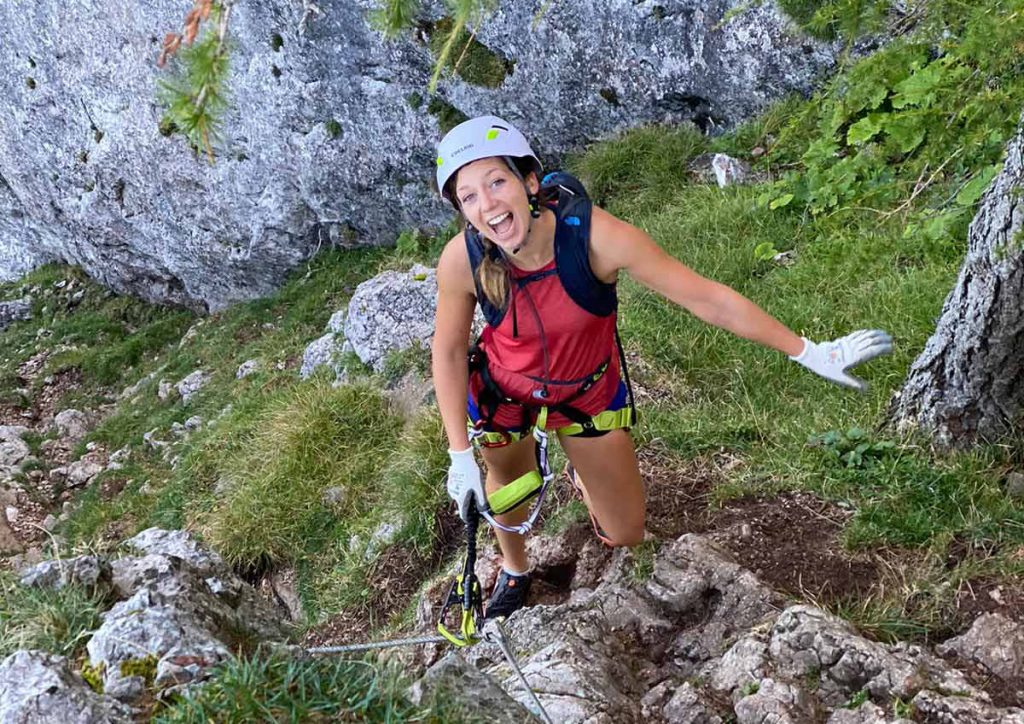 What was the transition like for you from university to the workforce?
I think that the School of Engineering prepared me very well for transitioning into the workforce, especially with the experience that I gained from the co-op work experience program.
The School's two-year general program followed by a specialization in the last two years provides well-rounded base knowledge relating to different engineering disciplines, which I found that my previous employers really valued. This knowledge helps a lot when working in integrated multi-disciplinary teams.
Through co-op, I worked as a materials testing technician in Calgary, a transportation technician in Kelowna, and a geotechnical technician in Burnaby. This provided me with the opportunity to experience a few different types of career paths, and the experience of living in new cities which helped me to figure out what I wanted (and did not want) to do following graduation.
How did you land your first engineering role after graduation?
In my last year at UBC Okanagan, I decided that I wanted to pursue a career in transportation engineering. I reached out to a previous supervisor from one of my co-op work terms at a geotechnical consulting firm, and asked if they had any contacts that they would be willing to forward my resume to. Fortunately for me, they had recently moved to a new company with a transportation department and passed my resume along to the right contacts. A couple of months later, I had a signed contract to start with them following my graduation.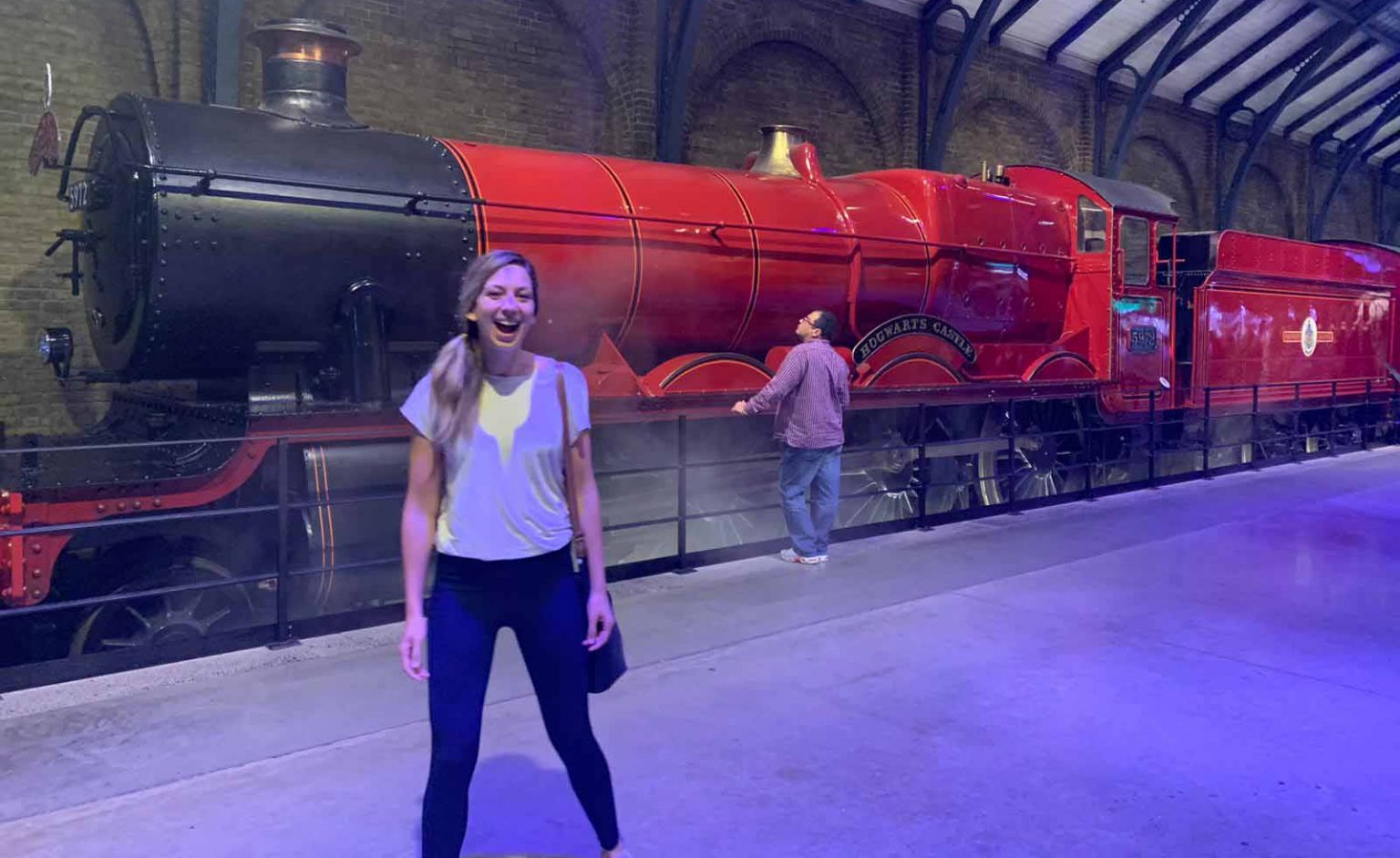 Describe your new adventure – undertaking a Masters in Energy & Transport Management in Austria.
During the first three years of my career as a transportation planner/engineer, I was based in Vancouver and most of my projects focused on public transport planning in Metro Vancouver and Greater Toronto Area. I then transferred to my company's head office in London for two years, where I worked on different types of projects including road safety analysis, travel demand management, equality assessments, train operating cost estimation, and demand forecasting for Euro 2020.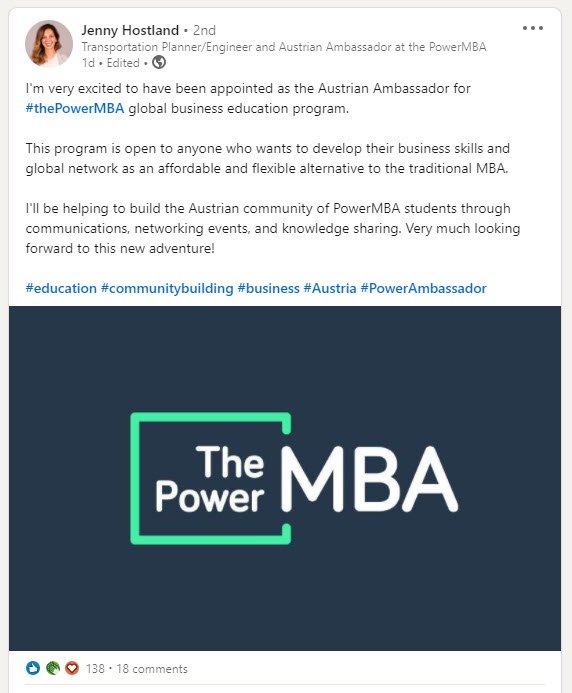 At that point, I decided that I wanted to take some time for professional development and learning through a Master's program and figured that this was a good time to return to school due to the pandemic. I had been contemplating an MBA when a friend of mine suggested the Energy and Transport Management program. It interested me right away as it provides a combination of management and technical skills and allows me the opportunity to complete a semester abroad in another European country. It was also a great opportunity for me to live in a new country, learn a new language, go on more mountain adventures, and explore Europe a bit more. Additionally, the program runs three days a week, so I have extra time to pursue some of my personal goals… Once travel is allowed again (COVID dependent), I'll be using this time to travel throughout Europe. Right now, I am using this time to train for my first triathlon and take a graphics design course.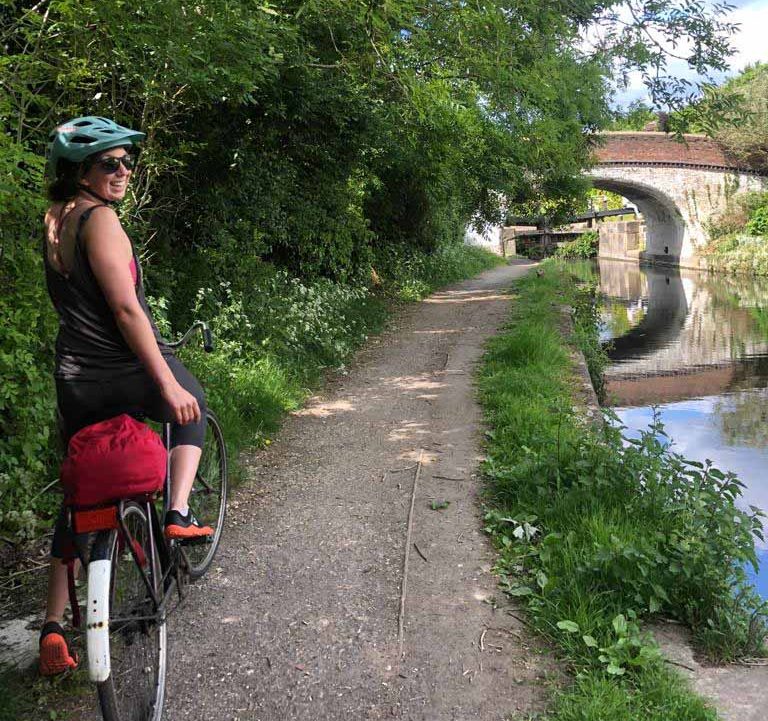 How does/did your engineering education prepare you for what you do today?
Having a foundation in engineering provides global access to opportunities. I have had the opportunity to work in Vancouver, BC and London, UK with my previous employer Steer, and am now continuing my education in Austria. This global access has exposed me to best practice and different ways of planning and allows me to work on projects across the globe without having to transfer credentials; which is honestly pretty incredible. I think engineering is a very powerful degree to obtain, as it also provides a lot of access to careers that are non-engineering related because it includes analytical, problem-solving, and applied skills that can be transferred to different types of career disciplines.
What are your future plans?
I'm honestly not too sure yet what my next steps will be following my Master's degree, but it will definitely focus on developing positive impact through sustainable and equitable transport options, and building healthy communities. My love for trains, cycling and walking infrastructure only keeps growing so I'm looking forward to bringing my experience and knowledge back to Canada.