Hundreds of community members and prospective students toured the UBC Okanagan campus and the School of Engineering on Saturday.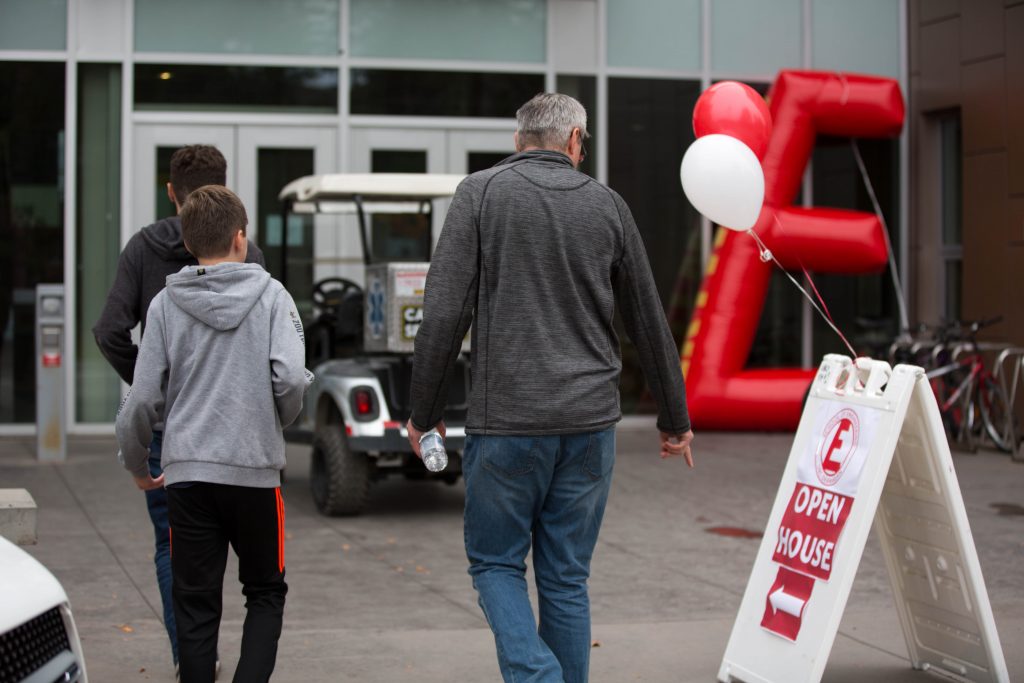 The half-day event featured interactive demonstrations, lab tours, and information presentations about all four disciplines (civil, electrical, manufacturing and mechanical engineering) along with minors and options.
"Today is all about giving the community and students an inside look at what engineering is all about at UBC Okanagan," explains Marie Reid, outreach coordinator for the School of Engineering.  "Community members and prospective students have an opportunity to speak one-on-one with current students, alumni, faculty and staff."
According to Reid, who earned an undergraduate degree and MASc in mechanical engineering prior to working for the School, the event is aimed at highlighting all the academic, social and research opportunities available at UBC Okanagan.
The event included a student design team showcase presentation featuring undergraduate students from a variety of design teams discussing their design projects in interactive sessions.  The teams included UBCO Motorsports, Concrete Toboggan and UBCO Aero Club discussing their latest projects.
Female students in grades 10, 11, and 12 had the opportunity to participate in a women in engineering lunch where they networked and heard from a panel of current female engineering students.
"Every year this event gets bigger and bigger, and the interest from the community continues to grow," says Reid, "we are thrilled to give our community a glimpse about what the School of Engineering is all about."
For more information about School of Engineering outreach activities visit https://engineering.ok.ubc.ca/programs-admissions/outreach-programs/
Full album of images from the event are available at https://www.facebook.com/pg/UBCOSOE/photos/?tab=album&album_id=1258402667661529