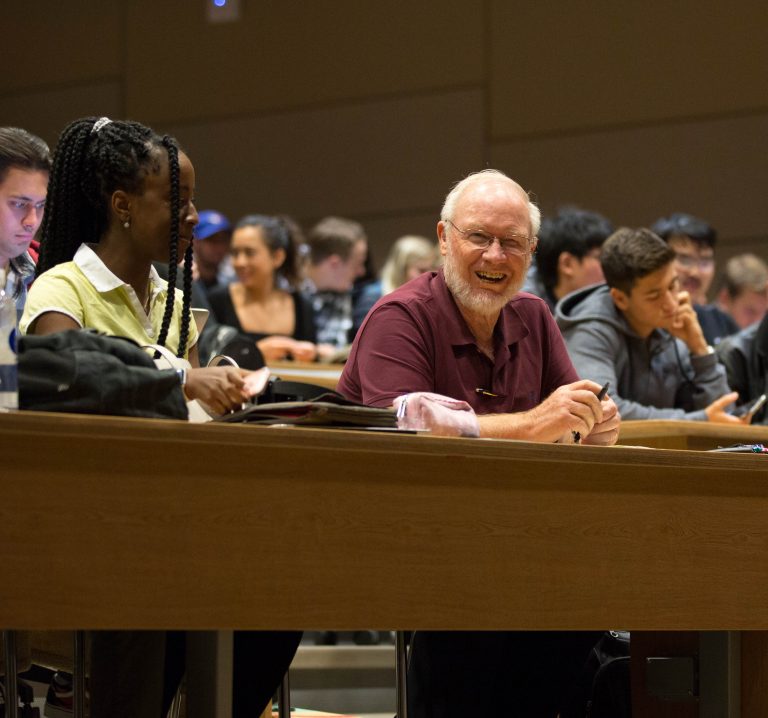 At 75-years young, Murray Forbes says it's never too late to learn
Like all engineering students, Murray Forbes wants to be an engineer. In fact, he has a very clear idea of the type of engineer he wants to be.
Forbes stands out a bit amongst the class of 2023. He calls himself a "mature student," and he is. Murray Forbes is 75-years-young.
After a long career in the aviation industry, Forbes decided to pursue a degree that he aspired to, but never had the chance complete when he was younger.
In elementary school, he was never the strongest student and was challenged by math and science, he explains.  It didn't help that he attended 13 different schools across three continents as his mother was an entrepreneur who ran cattle ranch kitchens, owned a small grocery store, was a teletype operator for the Canadian Pacific Fleet and also operated a seniors care home.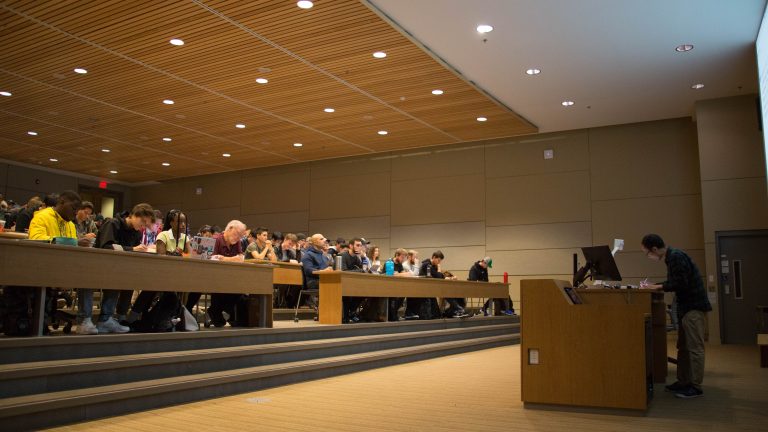 "After school, I attended seminary and by the time I got to college I had two children and one on the way," explains Forbes.
The rigours of school and family life made him switch to an aviation diploma. He started working after graduating, but still had the education bug so he tackled an engineering diploma in aeronautical and navigation, doing it all by distance education.
For the past 40 years, including 20 running his own firm at the Kelowna International Airport, Forbes worked in aviation—modifying and repairing fixed-wing aircraft and helicopters. Although he loved the work, one aspect of business bothered him.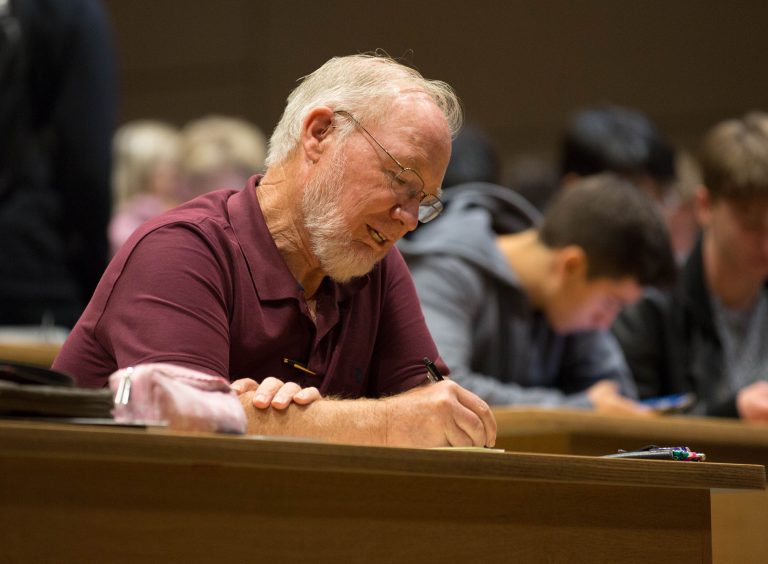 "I have basically been doing engineering work, but had to hire engineers to sign off on my work."
Part of the impetus of returning to school stemmed from the relationship he had with those engineers. His family has a history of later-life career changes—his mother returned to school in her late 60s to become a realtor, and had a fruitful career in that field until her mid-80s.
"Fortunately, I'm still healthy," says Forbes. "I've built some boats (as a hobby) and I don't need to build another boat."
He says he simply needed something to do, and his bucket list included getting an engineering degree.
The process hasn't been entirely smooth. Forbes had to first attend college to upgrade his high school accreditation. He then earned an associate degree from Okanagan College, brushing up on his math and science.
Does it bother him that his classmates are young enough to be his grand children? Not at all. Working with young people, he says, has been one of the best perks of the back-to-school experience.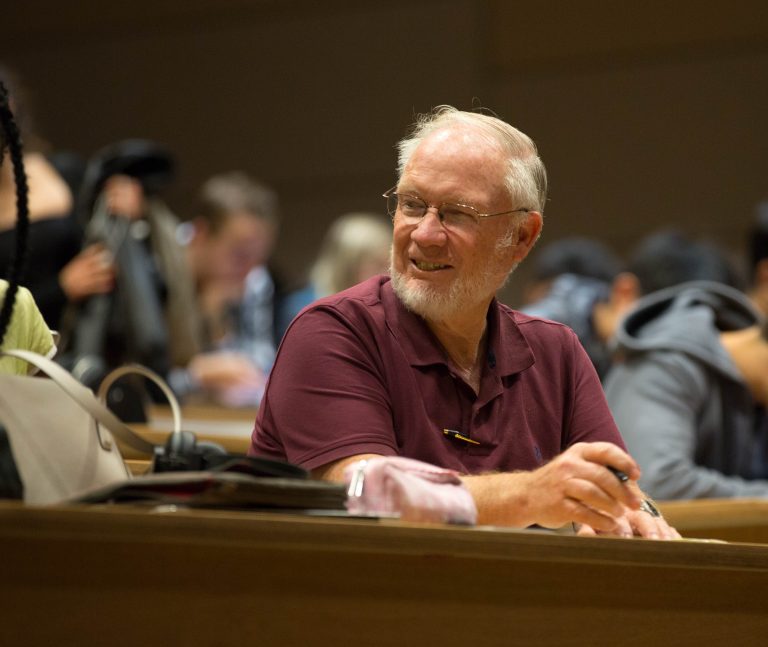 "They have been amazingly accepting, and someone is always helping me."
Working in a complex industry for many years, juggling dozens of jobs at the same time was a normal occurrence, so the adjustment to the workload at the School of Engineering hasn't been a shock for Forbes.
"Having spent years juggling multiple projects and deadlines has definitely helped with transitioning into the program."
Work and life balance is also an issue for the 75-year-old student, perhaps more so than his academic counterparts.
"Balancing a home life, with a wife and home, along with five courses can be stressful," says Forbes.
His latest challenge has been mastering Solidworks, a modeling computer-aided design and computer-aided engineering program that renders 3D designs.
Ultimately, his goal is to become an engineer like the ones he would hire when he ran his aviation business—someone who knew what they were doing because of breadth of their experience.
"I probably won't graduate until I'm 80," he says. "But I am really enjoying the trip."