New research currently underway at UBC Okanagan and Korea Institute of Geoscience and Mineral Resources (KIGAM) aims to develop hybrid nancomposites for bone tissue regeneration literally from the ground up.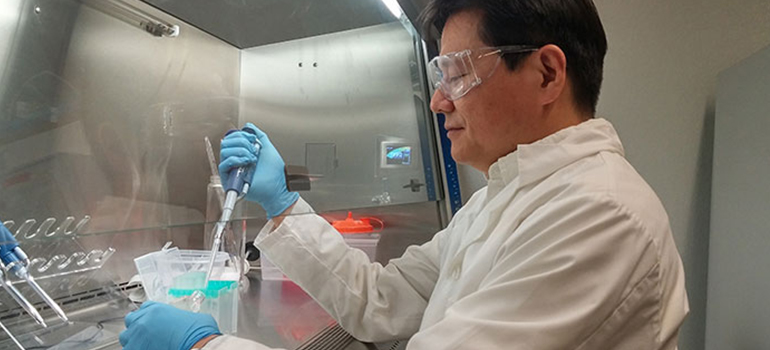 In an effort to build better and more functional biological tissues and organs, researchers have received funding to investigate improving the mechanical properties of hydrogels for tissue and organ regeneration.
"Gelatin is one of a number of hydrogels that is used to engineer tissue and organs but its soft mechanical properties make it difficult to maintain the 3D shape for culturing and differentiating cells in the long term," explains Keekyoung Kim, an assistant professor at the School of Engineering
To address this issue, Kim and his collaborators (Sumi Siddiqua from Advanced Geomaterials Testing Lab at UBCO and and Il-Mo Kang from KIGAM) are investigating adding nanocomposites like graphene and carbon particles to the gelatin.  They are also analyzing the benefits of adding silicate clay nanoparticles.
"Clay nanoparticles are widely used in antacids, cosmetics and pharmaceutical applications, and are known for their biocompatibility," says Kim.  "The clay we are testing is made up of Bentonite that is abundantly available in a number of regions in Korea; hence the funding from KIGAM."
Recently, Dr. Kim's group at the Advanced Biofabrication Laboratory at UBC has been developing new biomaterials for bioinks for 3D bioprinting, high-throughput systems for generating cell-laden microgels, and various types of 3D bioprinting systems. His research is focusing on the application of advanced engineering technologies and systems to help treat diseases and improve human health.
The two-year funding from the Korea Institute of Geoscience and Mineral Resources is valued at over 160-thousand dollars.