Manufacturing Engineering is undergoing a dramatic shift as a result of changes in technology, big data, and analytics. Consequently the needs of today's manufacturing industry are not the same as they were in the past. The manufacturing engineering program at UBC focuses on preparing students for the future of manufacturing.
INDUSTRIES
AUTOMOBILE
AUTOMATION
AEROSPACE
BIOTECHNICAL

CONSTRUCTION
ELECTRONICS / COMPUTER FABRICATION
RESEARCH & DEVELOPMENT
ROBOTICS
OCCUPATIONS
Manufacturing process engineer
Control and instrumentation specialist
Quality control specialist
Product design engineer
Industrial engineer
Electronics and development advisor
Hardware engineer
New product specialist
Operations engineer
Thermal systems engineer

Manufacturing process engineer
Control and instrumentation specialist
Quality control specialist
Product design engineer
Industrial engineer
Electronics and development advisor
Hardware engineer
Systems analysis engineer
Manufacturing engineer
Maintenance manager
EMPLOYMENT PROSPECTS UPON GRADUATION
Employment growth and wages in Canada's manufacturing sector continue to grow. The sector accounts for 7% of the provincial GDP, and 11% of Canada's GDP. Manufacturing is the largest goods producing sector in the country providing value-added goods production such as aerospace, automotive, machinery, electronics. It sits comfortably ahead of mining, oil & gas (8.6%) and the other traditional sector of the economy, agriculture, forestry and fisheries (1.6%).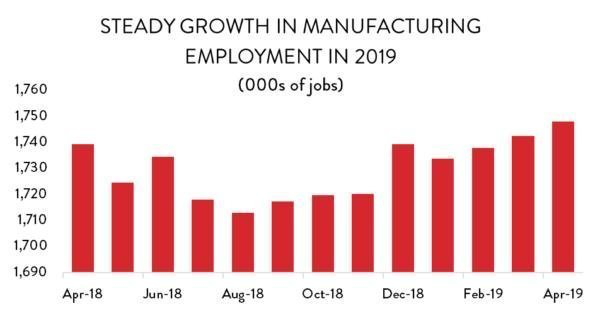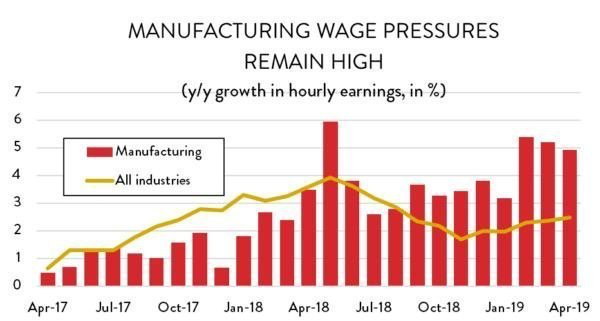 BC is #3 in Canada in terms of manufacturing employment, more than Alberta and roughly 3x the levels of people employed in, Saskatchewan and Manitoba.
Stats Canada data indicates that 178,300 manufacturing jobs exist in BC, a 2.2% growth from December 2017 to January 2018 and an overall 4.6% growth from January 2017 to January 2018.
There is no other program offered in BC that prepares graduates for the future of manufacturing in the fourth industrial revolution (Industry 4.0).
MANUFACTURING ENGINEERING PROGRAM
Manufacturing Engineering is the newest program offered by UBC Faculty of Applied Science, and the first cross-campus program meaning students in the Okanagan and Vancouver will experience the same high quality learning experience. The program is designed to meet the modern demands of employers in advanced manufacturing, and will develop engineers specializing and experienced in modern and evolving manufacturing environments, who will be in demand in both industry and research.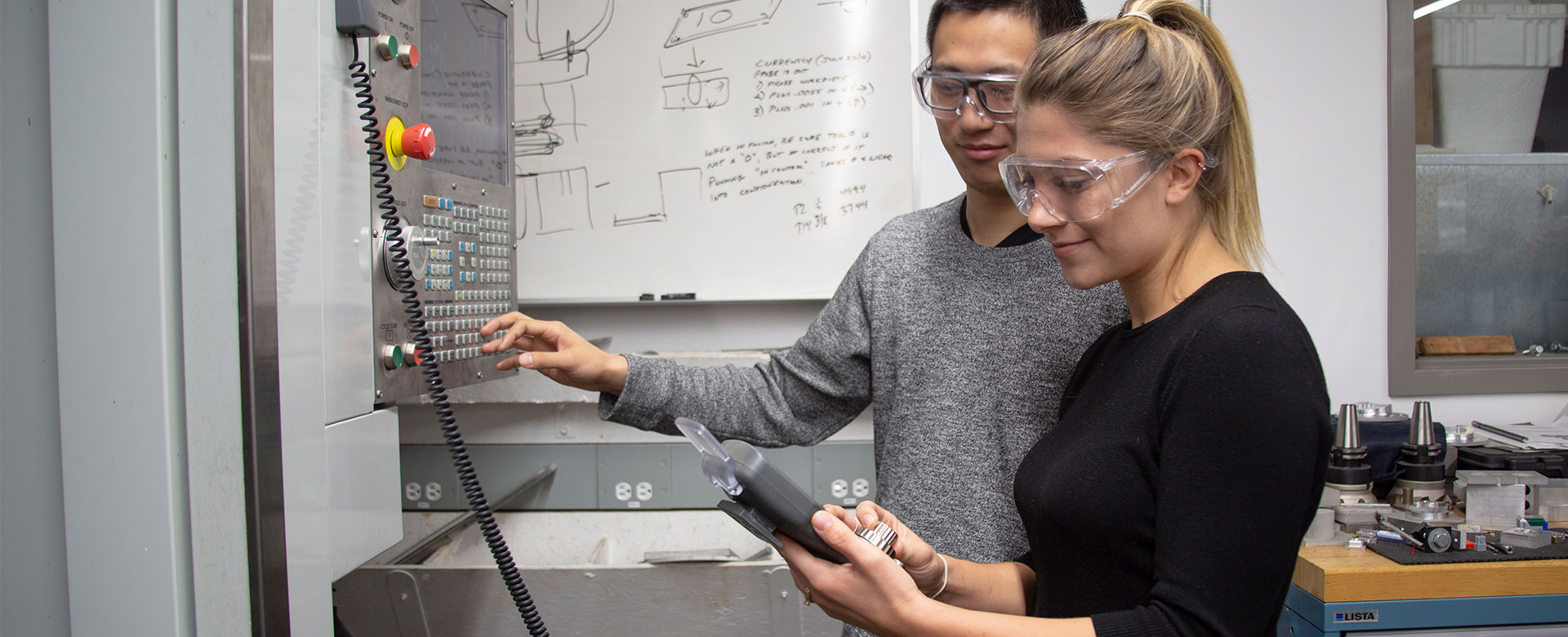 Curriculum for years 1 through 3 are designed as equivalent at both campuses, and students have the opportunity to specialize in their 4th year of their program. An option for students to direct their studies to either the technical aspects of production or production management in their final year is under development. More details will be posted when this option becomes available.
Both campuses will provide a robust curriculum featuring technical aspects of manufacturing and production management experiential learning opportunities.
Students in the Manufacturing Engineering will explore foundational engineering disciplines, training in all major manufacturing processes and platforms, and instruction in production management and modern manufacturing practices, including newly emerging practices in digital modelling, virtual machining, additive manufacturing and composites.
Students will attend 8 academic semesters with an optional 16 months of Co-op work placement, leading to a CEAB accredited Engineering BASc degree in under 5 years.
By the end of the program students will be able to:
Design, operate, and optimize advanced manufacturing environments to create high-value products.
Develop digital models for manufacturing processes based on the principles of mathematics, physics, thermodynamics, chemistry and materials engineering.
Design and control manufacturing machinery by applying principles of kinematics, structural mechanics and dynamics, and control methods complemented with knowledge in instrumentation, software engineering and automation.
Manage the manufacturing environment by applying the principles of production scheduling, inventory and quality control, cost analysis and shop floor automation.
Communicate effectively in a professional environment through technical reports and presentations. Articulate and justify technical solutions to diverse audiences.
Recognize and evaluate the societal benefits of manufacturing engineering. Appreciate and evaluate the environmental and societal impact of manufacturing operations. Recognize the importance of professional and ethical responsibilities, the evolving nature of manufacturing engineering and the importance of lifelong learning.
FAQ
Do students need to apply to transfer to between campuses if they wish to pursue a different specialization than what is offered at their campus?
No students are not required to formally transfer between campuses, each year a specific number of spaces will be available for students to attend courses at the other campus. Students will be treated as "visiting students" and students will graduate with their cohort at the campus where they began their program.
What happens if students in year 2, or 3 want to transfer from one campus to another?
Students wishing to transfer from UBCO to UBCV or vice versa for years 2, or 3 would be required to follow the same competitive process as all other internal transfer students.
Why is there a difference in the number of credits between the programs at the two campuses?
The UBC Vancouver program is 158 credits and the UBC Okanagan program is 149 credits. There are a  number of reasons for this, which are complex in nature.
Some of the existing equivalent courses at the Vancouver and Okanagan campuses have different credit values
While the students take the same number of technical electives in year 4, the Vancouver program has an additional 3 credits in core required courses which are not part of the Okanagan program. It is important to remember that the two programs do not need to be mirrored in year 4 because students will select either Production Management (Okanagan) or Production Steam (Vancouver) which have a more technical focused curriculum.
Can students integrate co-op into their program?
As with all our programs participation in co-op is optional but strongly encouraged.
Will students at the two campuses have the opportunity to take courses together?
The program will make use of video linked classrooms to provide students specific opportunities to take some of the courses simultaneously.