On the heels of being recognized with 2023 Young Transportation Professional Award from the Transportation Association of Canada (TAC), School of Engineering Assistant Professor Suliman Gargoum is being recognized by his alma mater with an Alumni Innovation Award.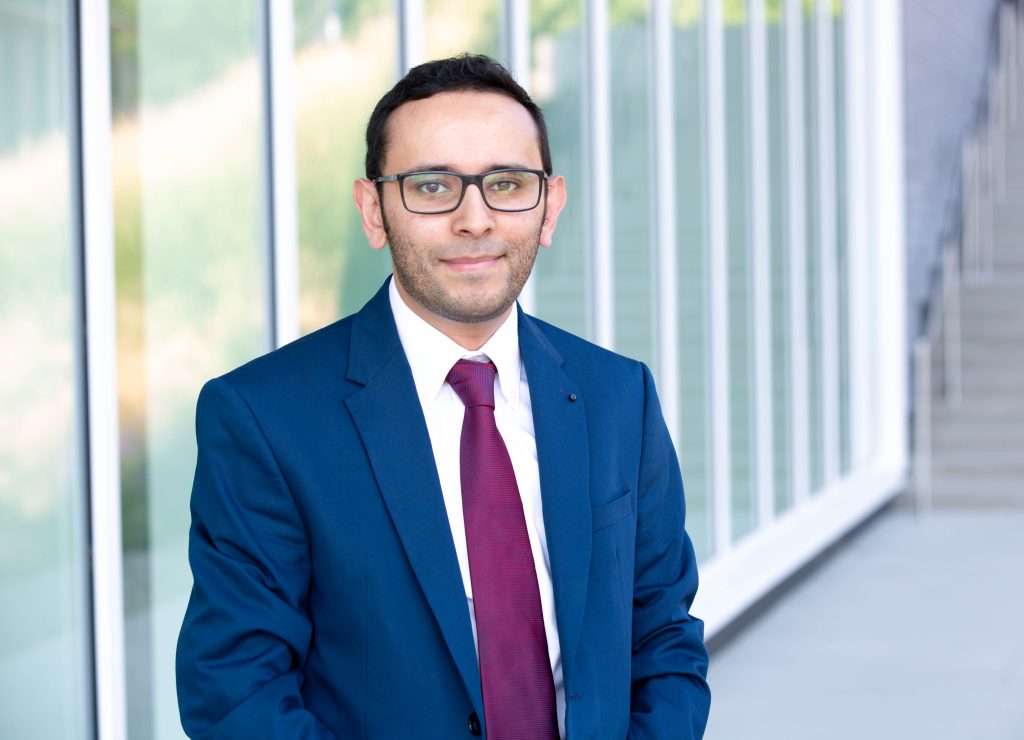 "It is a tremendous honour to be recognized by my peers in industry and academia," says Gargoum. "I am grateful and humbled by the support of my current and former colleagues at the United Arab Emirates University, University of Alberta, Nektar 3D Consulting, and the University of British Columbia."
The TAC Young Transportation Professional Award recognizes an employee of a TAC member organization who is 35 years old or less, and who demonstrates personal accomplishments, industry and professional contributions, and leadership.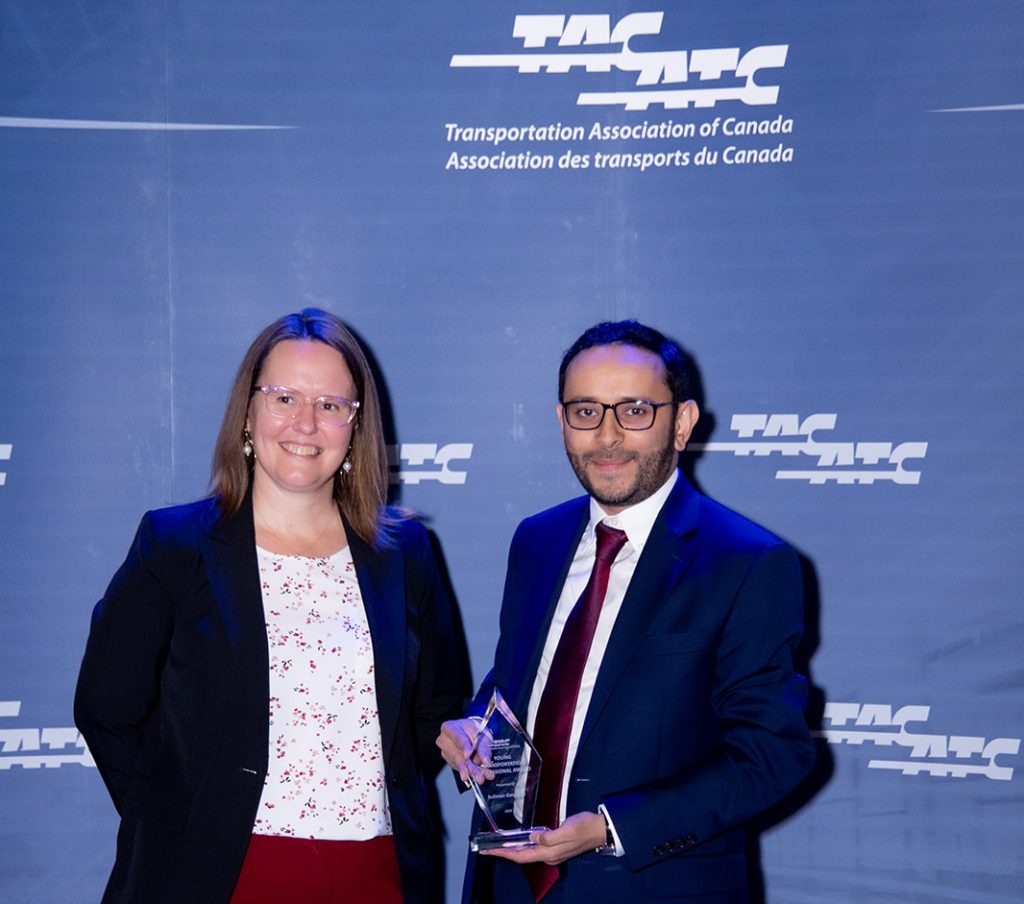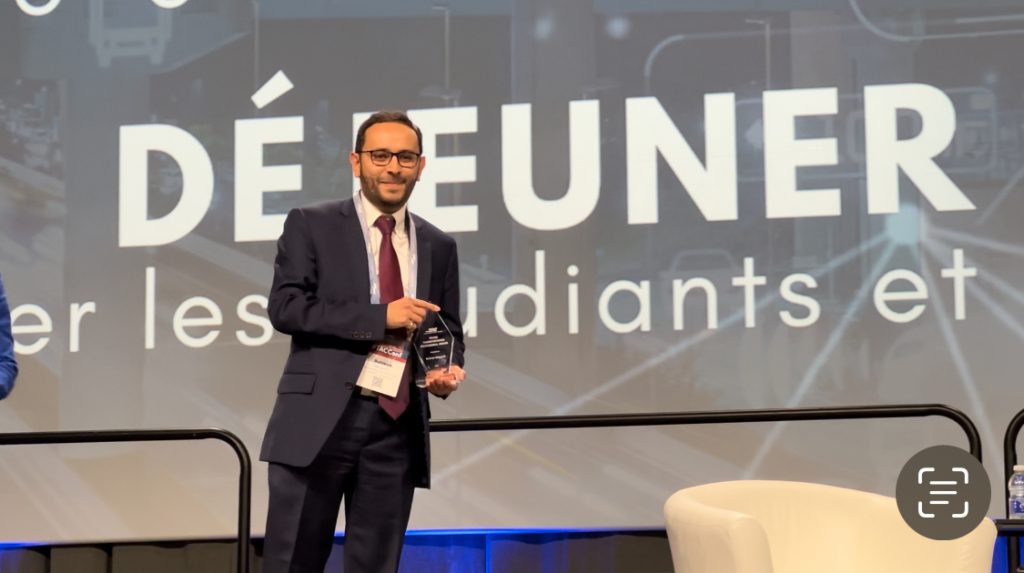 With a research focus on the usage of smart sensing technology for road safety analytics and the informed design and management of transportation infrastructure, Gargoum has extensive industry and academic credentials. After completing PhD and Master's degrees in Transportation Engineering at the University of Alberta, he co-founded Nektar 3D Consulting Inc. where he translated his doctoral research into commercial applications for transportation infrastructure projects.
His machine-learning algorithms are trained to automatically extract roadside and design features from data gathered using light detection and ranging technology. Besides extracting the features, the software analyzes their impact on factors like safe stopping distances and autonomous driving.
Gargoum is the author of more than 40 papers and that work has garnered best paper and innovation awards from TAC, ITS Canada, the Transportation Research Board, and the Canadian Society for Civil Engineering.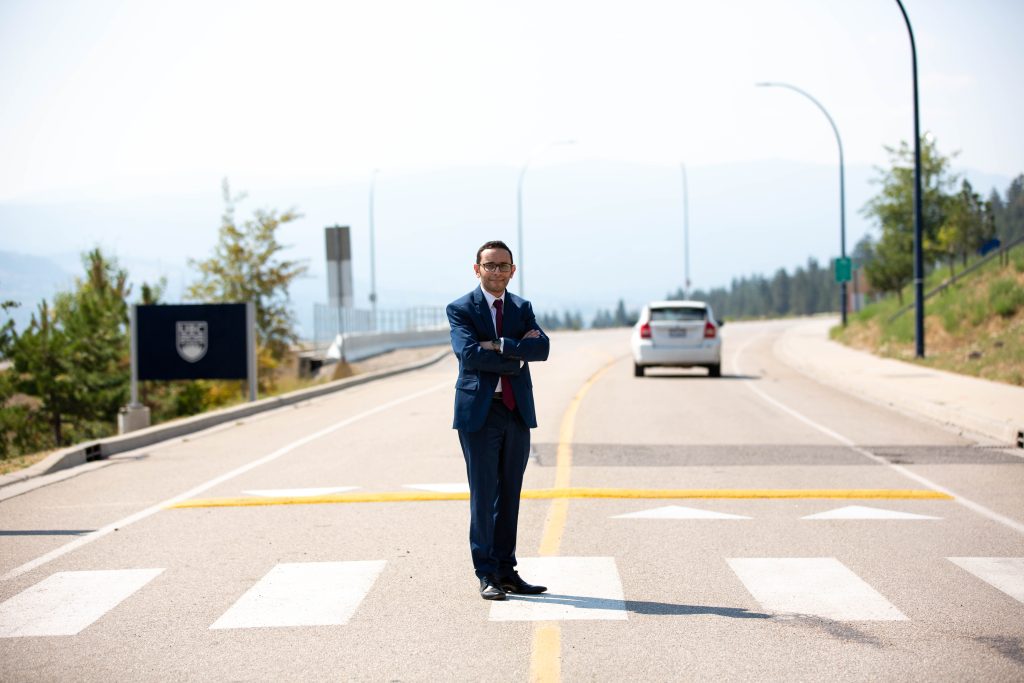 The University of Alberta Alumni Innovation Award recognizes an innovative program, process or product created, implemented or discovered by a University of Alberta alumnus or group of alumni. The program, process or product has significantly impacted their profession, community, or society at large.
Since joining UBC in 2021, Gargoum has attracted research funding from agencies including NSERC and the National Research Council. This funding includes Canada Foundation for Innovation (CFI) John R. Evans Leadership Fund funding to equip his Smart Analytics Lab for Modelling Advanced and Livable Infrastructure Systems (SALMALIS) to develop new technologies to improve road design and maintenance in Canada.
Learn more about Garguom's research at https://engineering.ok.ubc.ca/about/contact/suliman-gargoum/