Transfer students find success pursuing their BASc at UBC Okanagan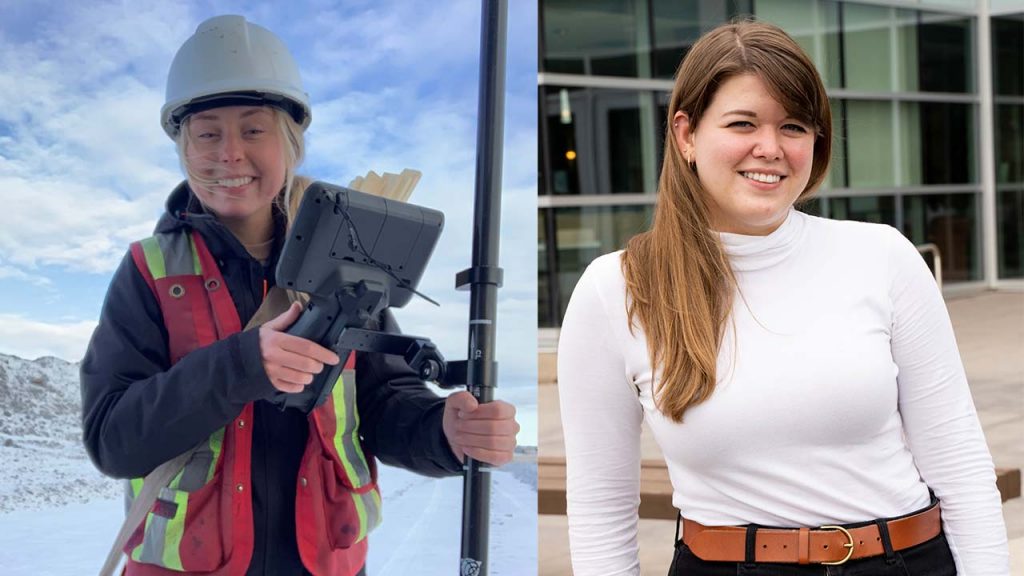 Poet Robert Frost is well known for his poem "The Road Not Taken" where he reflected on a choice between two options. It's a situation familiar to some UBC Okanagan engineering students who take a slightly different route to their studies. These students choose to forego the direct entry admission straight out of high school, and instead elect to take the engineering transfer program.
UBC Okanagan's School of Engineering offers a bridge transfer program through two post-secondary institutions, as well as an engineering transfer program with ten post-secondary institutions across British Columbia. Students who successfully complete their transfer program are guaranteed admission into second-year engineering at UBC Okanagan's School of Engineering. Transfer programs offer students an alternate pathway to the School of Engineering, and contribute to student success at UBC and beyond.
In partnership with ten post-secondary institutions across British Columbia, students who successfully complete one of those programs with a GPA of greater than 2.8 are guaranteed admission into second-year engineering at UBC Okanagan's School of Engineering. All transfer students do a bridge semester before joining the university. This consisted of taking Calculus III (now Linear Algebra), University English, Electronics Math III and first-year Chemistry.
Madalyn Light is graduating in May with a BASc in Mechanical Engineering. After finishing high school at Kelowna Secondary, Light had aspirations of becoming a pilot.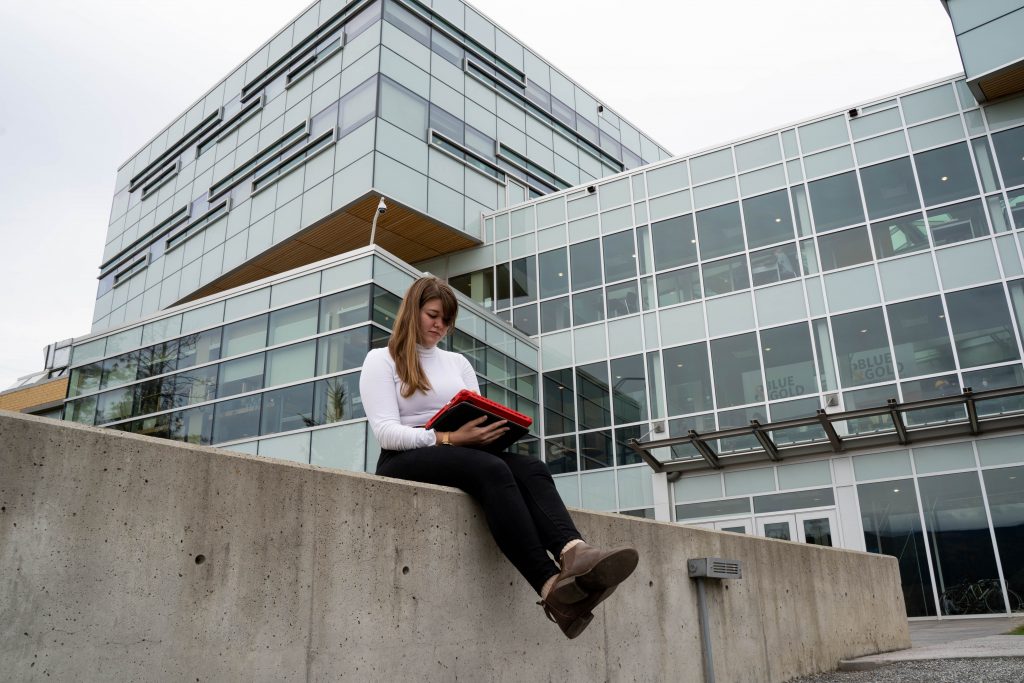 "I remember starting to get really interested in engineering in grade 11, but I wasn't really sure if I wanted to commit to doing the engineering degree." Instead, she took a year off joined the army and traveled. The next year, Madalyn launched into the Mechanical Engineering Technology program at Okanagan College. It was there, where one afternoon, she joined some friends for an orientation workshop about UBC's engineering transfer program. "I still wasn't 100% convinced, so I decided to start working and see where my diploma would take me."
"After a few years working for a local construction company, I sensed that being a technologist could only get me so far, so I decided to further investigate UBC's transfer and bridge programs, "says Light. Despite being nervous about the transferring process and joining the university, Light was admitted. The only hiccup in the experience was, since she hadn't applied while at Okanagan College, she had to complete one additional semester there prior to starting at UBC.
Light found the transition to UBC relatively smooth. "I found a cohort of fellow transfer students, and we are still together now in year four working on a capstone together."
It didn't hurt that Light also had a familiarity with the campus as her brother graduated from the School of Engineering in 2017.
A big difference that Light found between college and university was the opportunities to join design teams and clubs, and even participate in research. Light is an active member in the Concrete Toboggan Team and Women in Engineering.
Avery Schneider has a similar experience as a transfer student entering UBC Okanagan. A love for math, physics, and creativity drew Schneider to civil engineering. "I love that engineering is hands-on so you can be creative and think outside the box to solve problems." In grade 12, she determined that engineering was a discipline that really inspired her, but decided to "test drive" it by starting at Okanagan College.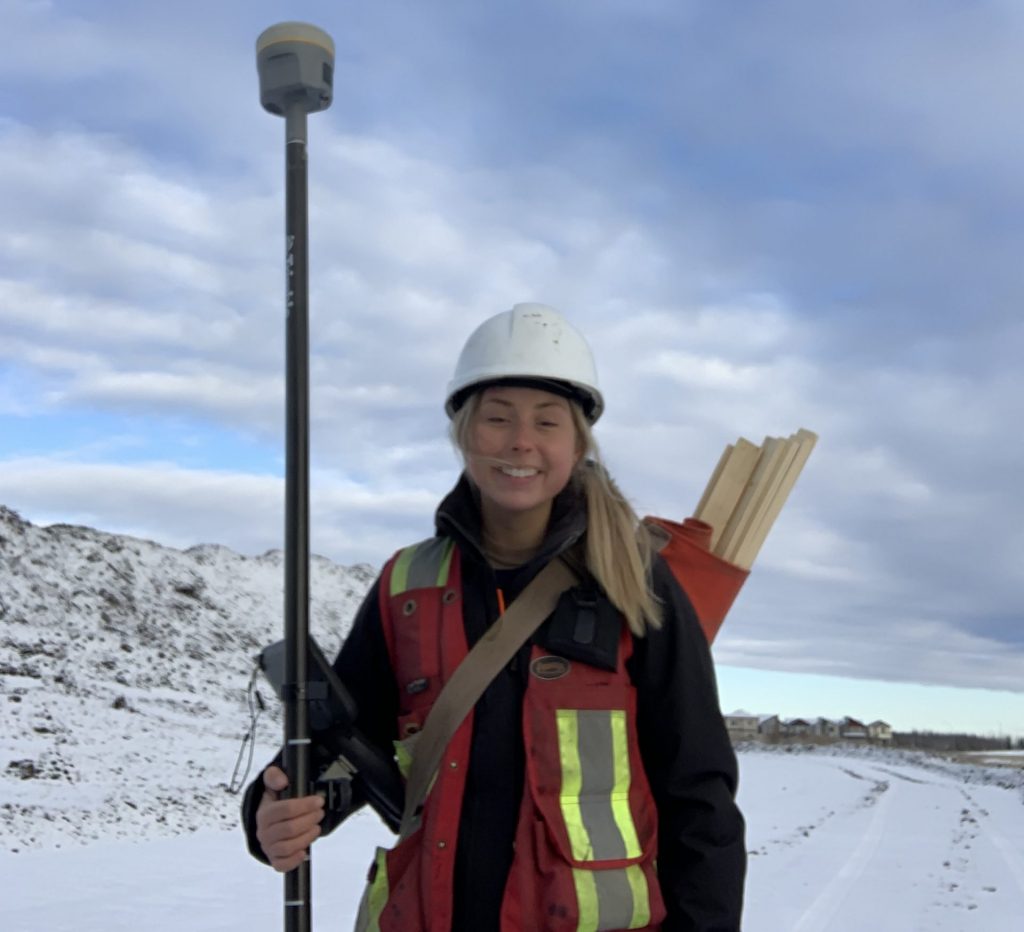 "Pretty well after the first day at OC, I knew that I wanted to do the bridge program," explains Schneider, who is completing a second co-op work term as part of her Civil Engineering BASc. Students who hold a technology diploma can apply to UBC through one of the established Bridge Programs at Camosun and Okanagan College.
"It was a little bit of transition coming to UBCO since I had attended the Vernon campus of Okanagan College, and UBC is a much bigger campus," says Schneider.
Once she got to UBC, she also quickly forged a bond with other bridge and transfer students. "The engineering programming at UBC Okanagan lends itself to connecting with your classmates because there are tons of group projects and assignments."
Schneider also connected with an advisor at the School's Academic Services who helped her navigate the on-boarding (course selection, etc) when she first arrived at UBC. "We (transfer student cohort) had an advisor's email and if we had any questions we could talk to her about it, and I remember emailing her a lot and she was also always very helpful making sure I was getting into the classes that I wanted to and making sure that my schedule worked out."
During the past two terms, she has been on co-op working with the same company in Northern Alberta. "My job is mostly surveying but I also communicate daily with the EITs, the engineers, and all the contractors and get to do and learn a lot of other awesome things," says Schneider.
"My plan is to graduate in May 2023, so at this point everything is on track and I am really excited to see what the future holds."
For both Light and Schneider, a smooth transition from college to UBC has led to their success to date.
"I am excited about graduating in May, and really want to find a role where I can truly make an impact," explains Light. "I think for anyone consider the jump from a technologist program to university, they shouldn't hesitate – with the support of UBC and a strong cohort of like-minded transfer students, you'll succeed."
As Robert Frost said:
Two roads diverged in a wood, and I—
I took the one less traveled by,
And that has made all the difference.
Robert Frost (1915) "The Road Not Taken"
For more information about the Transfer and Bridge programs visit https://engineering.ok.ubc.ca/programs-admissions/transfer/