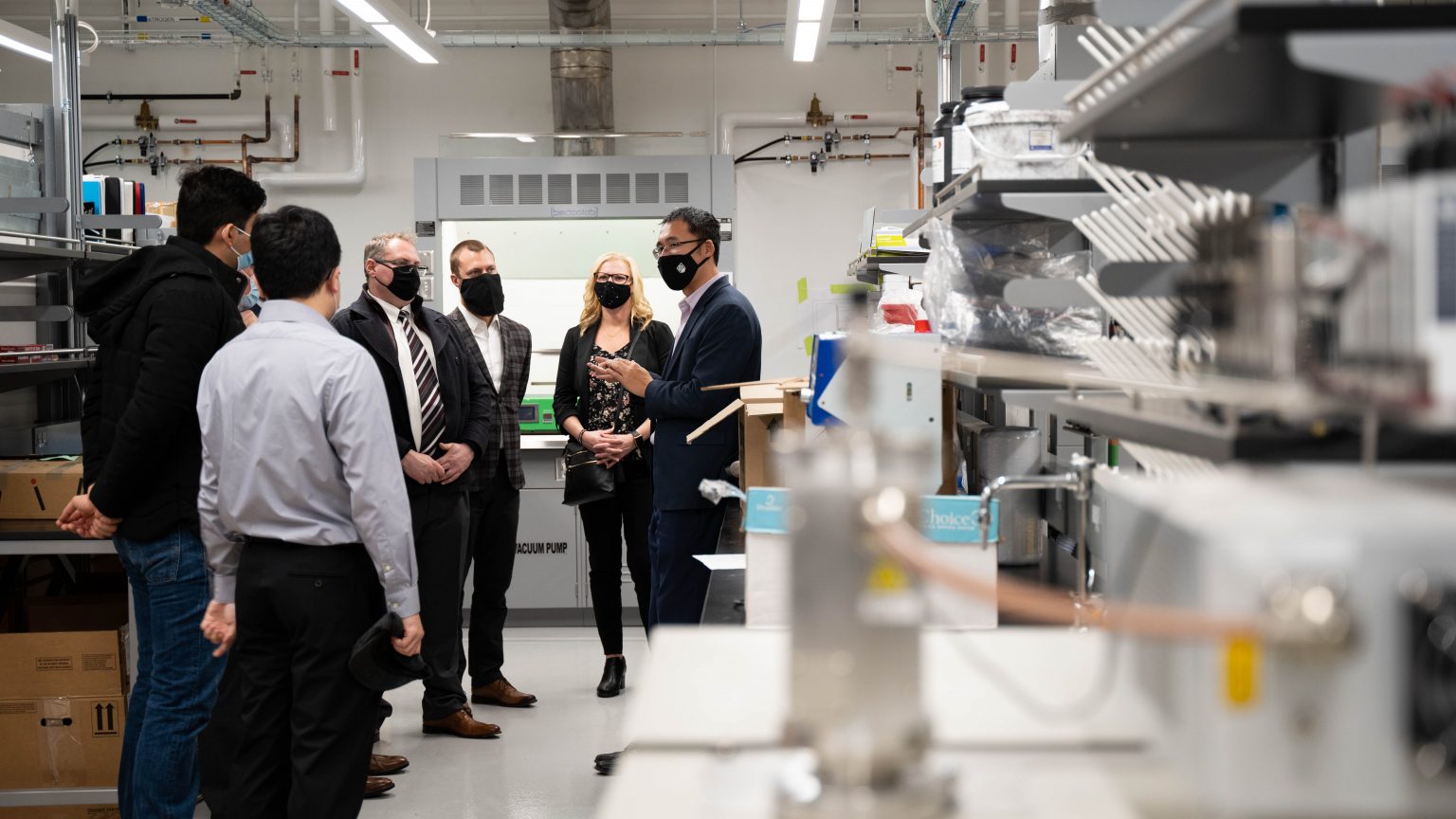 One of BC's leading energy storage companies is expanding its collaboration with UBC Okanagan School of Engineering researchers and students. Atlas Power Technologies has a been an active collaborator with UBC researchers for the past three years, and now through an extension of Mitacs-funded projects and a donation of equipment, the company is taking that collaboration further.
"From my perspective as a researcher, I recognize that companies like Atlas play a pivotal role in making concepts into reality," says Jian Liu, assistant professor and Principal's Research Chair in in Energy Storage Technologies. "Through extending their Mitacs projects and the donation of equipment, many of our students are directly benefiting from access to world-class opportunities and equipment."
Based in the Lower Mainland, Atlas Power Technologies has several Mitacs-funded projects with UBC Okanagan including investigating and designing large supercapacitor banks, developing activate carbon from thermal coal and petroleum-coke by-products, designing new converter technology for supercapacitor charging, and developing double layer electrolytic supercapacitors for wholesale grids. Most of these projects relate to developing the next-generation energy storage technology.
Innovating energy storage solutions is a focus for Dr. Liu. He is the Principle Investigator at UBC Okanagan's Advanced Materials for Energy Storage Lab where his research has generated over $2-million in funding through collaborations with partners such as Atlas. To date, he has filed three U.S. Provisional Patents on battery and supercapacitor technologies.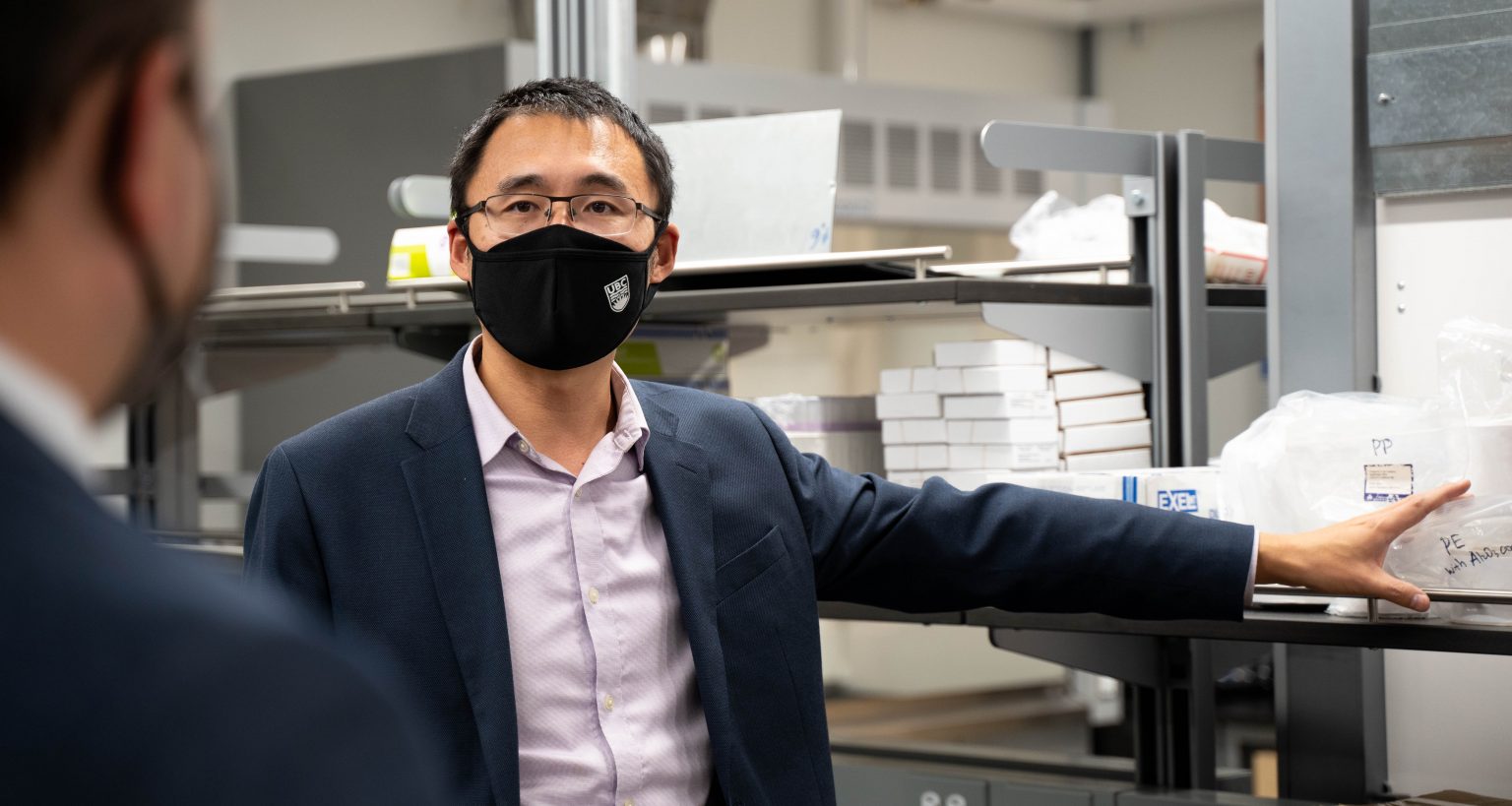 According to Atlas Power Technologies Founder and Chief Executive Officer Mitchell Bradley Miller, as a result of successes to date additional collaborations between Atlas and UBC are in the works. "UBC Okanagan researchers and students are exceptional, and together we are achieving remarkable things. Dr. Liu and his colleagues have seamlessly complimented our research and development initiatives, and this partnership is truly paying dividends through innovation."
From electric vehicles to electronics, researchers are investigating ways to create low-cost and safe supercapacitors to meet demand. "Through our collaboration with Atlas, we have uncovered a combination of hybrid electrolyte with thermal-coal derived carbon that deliver a high-rate supercapacitor with the best capacitance and energy density reported to date for activated carbons, including 41.2 F/g (18.3 F/cm3) and 35.0 Wh/Kg at 1 A/g," explains Liu. Initial findings suggest the hybrid electrolyte is safer, and performs better than organic or aqueous-based supercapacitors. This work has recently been published in the prestigious Journal of Power Sources, 498 (2021) 229905.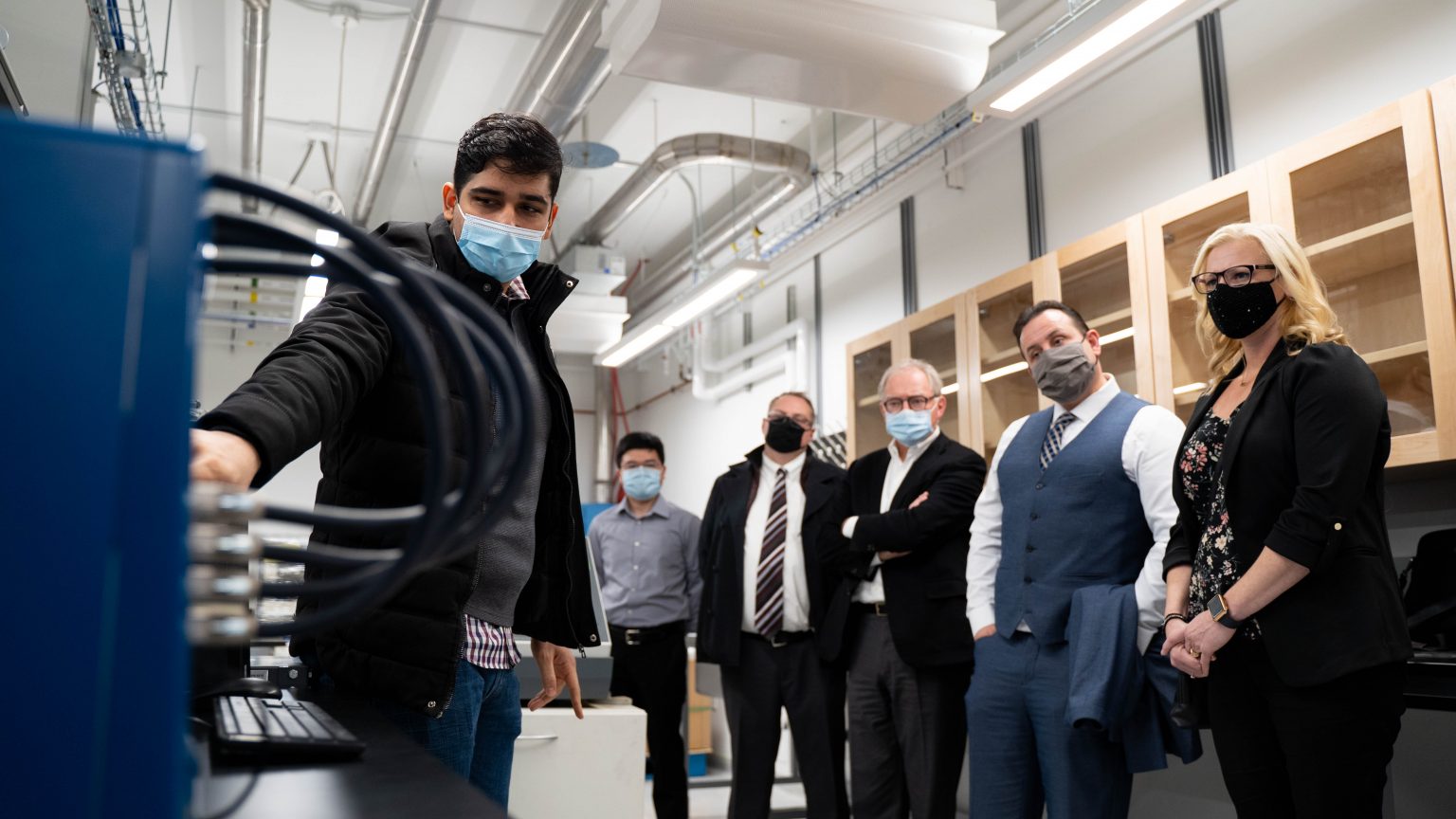 "Having partners that share the same drive for innovation truly empowers our research,' says Liu. "I applaud Atlas for not only supporting our research, but also supporting our students at the School of Engineering."
Along with the expansion of Mitacs projects, Atlas has also generously donated over $60-thousand dollars in equipment.
For more information about Dr. Liu and his Advanced Materials for Energy Storage Lab visit http://nesc.ok.ubc.ca/.
Mitacs is a not-for-profit organization that fosters growth and innovation in Canada by solving business challenges with research solutions from the best academic institutions at home and around the world. For over 20 years, Mitacs has worked with federal and provincial governments to build partnerships that support industrial and social innovation.