Two teams comprising of School of Engineering student-led projects finish in the top 2 at the 2021 AquaHacking Challenge – Western Canada Finale.
Read the Western Canada AquaHcking Challenge 2021 News Release
Both teams originated from last year's APSC 169 Fundamentals of Sustainable Engineering Design, and were both recipients of funding from the School's inaugural Innovation, Entrepreneurship & Impact Fund. The fund helps student-led start-ups to solve real-world problems.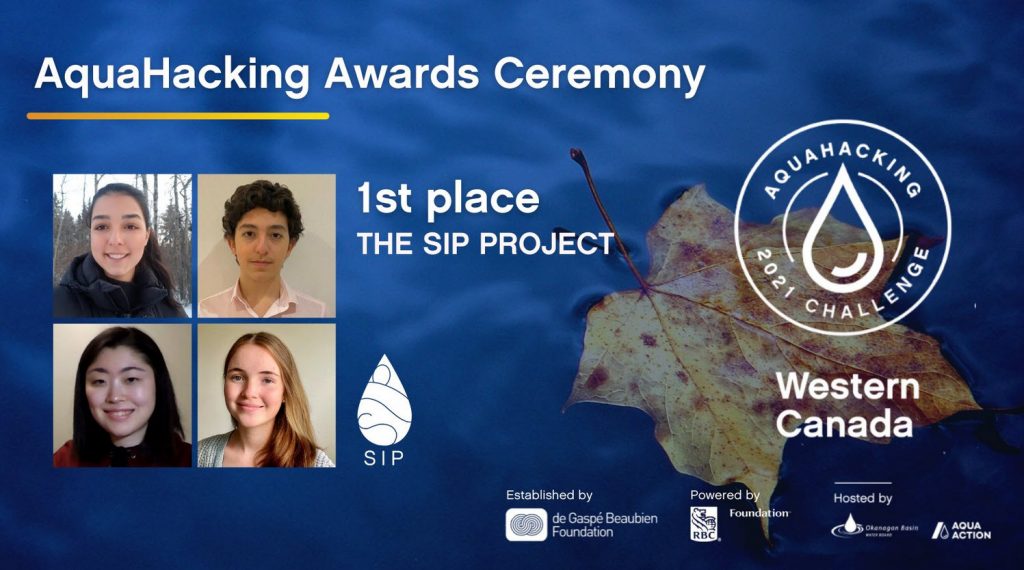 The SIP Project, a mobile filtration station in the form of a gravity filter backpack was awarded the top prize at the 2021 AquaHacking Challenge. The primarily second-year team includes Yosamin Esanullah, Elana Wood (third-year, electrical), Mana Tokuni, Yamen Shaheb, and Sarah Adelaja. Using carbon and membrane micron filters, the team has designed a portable filtration system that fits in a backpack, and is designed to last up to 128 weeks. It is a solution ideally built for remote communities to address drinking water contamination.
As the 1st place team, SIP Project receives $20-thousand in funding, a spot in a local start-up incubator, credits for legal services from Lavery Lawyers, and are eligible for additional funding through Mitacs.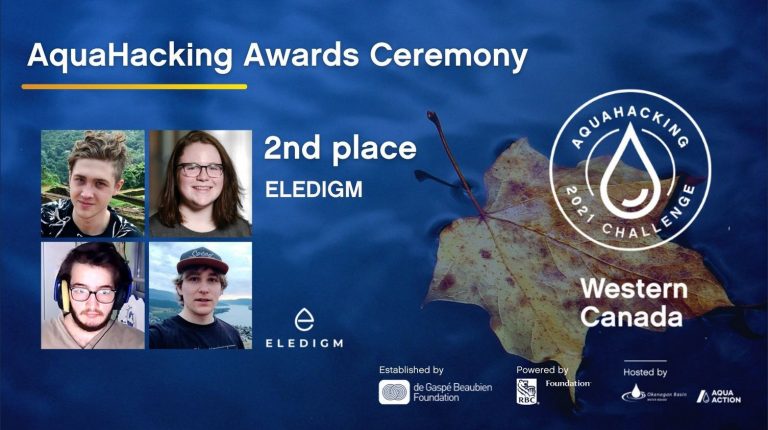 Another APSC 169 team, Eledigm, placed second in the competition. The team consists of second-year engineering students Sydney Strocen, Mikhail Ignatyev, Alex Wiggins, Sam Keeble, and Emilia Dyck developed a water filtration system that removes dirt, biomaterials, and foreign objects from the water supply while the cistern is being refilled and idle. The system is intended for Indigenous communities. They receive $15-thousand in funding along with other supports highlighted above.
Learn more about the AquaHacking Challenge at https://aquahacking.com/en/