School of Engineering researcher among international collaboration to address extreme heat events in urban environments.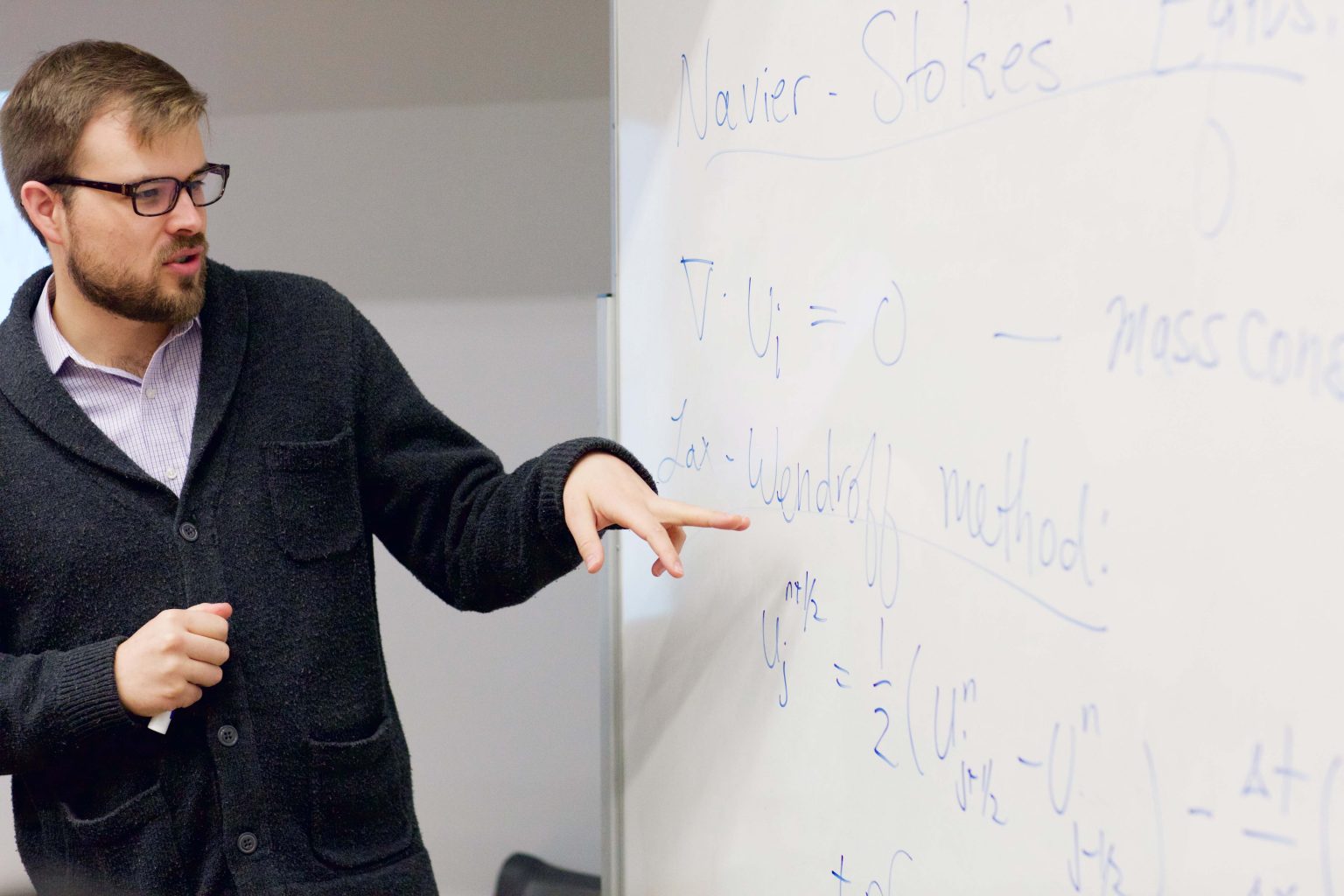 Associate Professor Joshua Brinkerhoff is among an international group of over 25 researchers from across the globe who were recently awarded nearly $6-million in funding to promote healthy and resilient cities during high-temperature events. Brinkerhoff joins researchers from Hong Kong Polytechnical University, Hong Kong University., City University of Hong Kong, Hong Kong University of Science and Technology, University of Sydney, Waseda University, Tongji University, Concordia, UC Berkeley, and the National University of Singapore.
"Increasingly we are seeing the dire consequences of rising temperatures across the globe," says Brinkerhoff. "Extreme heat events can be especially harmful in large, dense cities. This new collaboration will lay the foundation for microclimate hubs within high-density urban environments."
Through advanced computational modelling and simulation, the researchers will model wind, heat, moisture, thermal and wind comfort to create outdoor localized comfort hubs. Brinkerhoff describes these hubs as specially-designed, high-tech parks. "Together, we are looking to design spaces that combine vegetation, water, surface materials and structures to create a comfortable sanctuary inside urban areas. These comfort hubs will be sustainable, rooted in an in-depth understanding of how the built environment interacts with the local climate."
Although his main research uses massive computer simulations to understand turbulent fluid flows in industrial processes, Brinkerhoff and his team at the UBC Okanagan Computation Fluid Dynamics Lab are beginning to focus on similar processes occurring in the atmosphere.
"This research combines several of my research interests including large-scale numerical simulations, turbulence, and wind and thermal modelling."
According to the project's proposal document, "The ultimate aim of the research is to bring the state-of-the-art of computing power into conventional architectural design and planning practice to address contemporary and future urban livability and sustainability issues, particularly in the context of a rapidly changing climate."
The research is made possible through Hong Kong's Research Grants Council Collaborative Research Fund which is intended for research groups in University Grants Committee-funded universities to engage in collaborative research across disciplines and across universities. The project is already underway, and will run through 2022.