Sydney Strocen is in her first-year at UBC Okanagan's School of Engineering. The Loran Scholar started her journey to become a professional engineer in September 2020. Sydney just wrapped up her first midterms, the School of Engineering checked in to see how she is doing.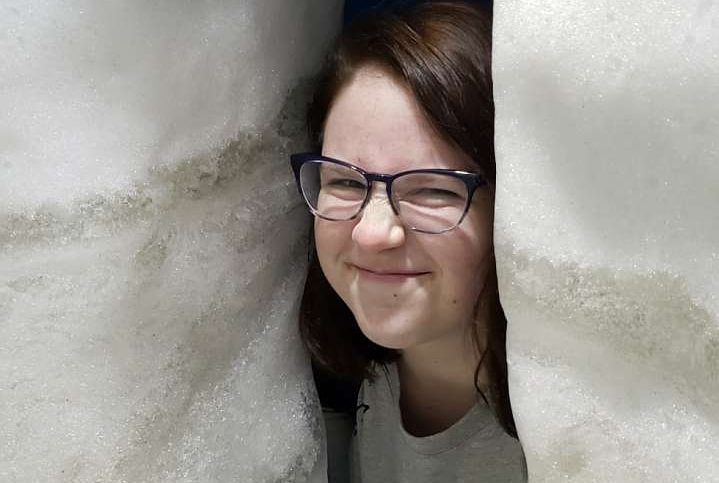 What drew you to engineering? And to UBC Okanagan?
I'm interested in pursuing engineering mostly because I grew up working with my dad (he owns and operates a tire shop), so I'm used to using my hands, and building things with him. I also really enjoyed math and physics in school, as well as figuring out how things work in general, which is why I loved shop class.
Initially when choosing a school, I didn't consider UBC Okanagan at all. However during quarantine, I had a lot of time to look over my choices, and speak to people who went to school at different places, and UBC Okanagan  fit all of my criteria.
When I was deciding schools, I even made a post-it not pros and cons wall with my mom, and I had a hard time thinking of any cons for UBC Okanagan. It was the only school I felt confident choosing, mostly because of the small campus, smaller class sizes, and I heard many good things about the professors and quality of education itself.
What has been the impact thus far of being a Loran Scholar?
The biggest impact being a Loran Scholar has had is the community. The 2020 class, despite only having met once, is all quite close. We have a group chat together and we try to Zoom frequently. I don't know what I'd do if I didn't have a group of 35 other kids in the same situation as me to go to whenever I have problems. They definitely make me feel more assured about the circumstances, especially considering how unorthodox this year has been. Also, everyone working at Loran has been very supportive of us in all of our decisions regarding school this year. Every now and then they'll check in just to see how we're doing, which really helps to give me the boost of confidence I need especially during midterm season.
What have been your initial impressions of engineering at UBC Okanagan?
So far, I've quite enjoyed this term (at least as much as I can when I'm online). Honestly, all of my expectations for this school have become obsolete due to the fact that it's all online this year. I was very excited to go to campus and meet people and be in a completely new atmosphere than what I was used to at high school. Maybe when I finally get to go to campus and join the clubs and meet people, I'll have a more interesting opinion, but for now all I can say is it feels as though the engineering community here is very tight knit. We're all in the same classes and see each other several times a day, and even though many people I've only seen through their Zoom camera (or sometimes all I see is their name) it feels like I've run into them on my way to class on campus. I can only imagine how it would be if we were all actually together in person. I know I've already done a fair bit of heated negotiating with my SolidWorks group, and I only know what one of them looks like.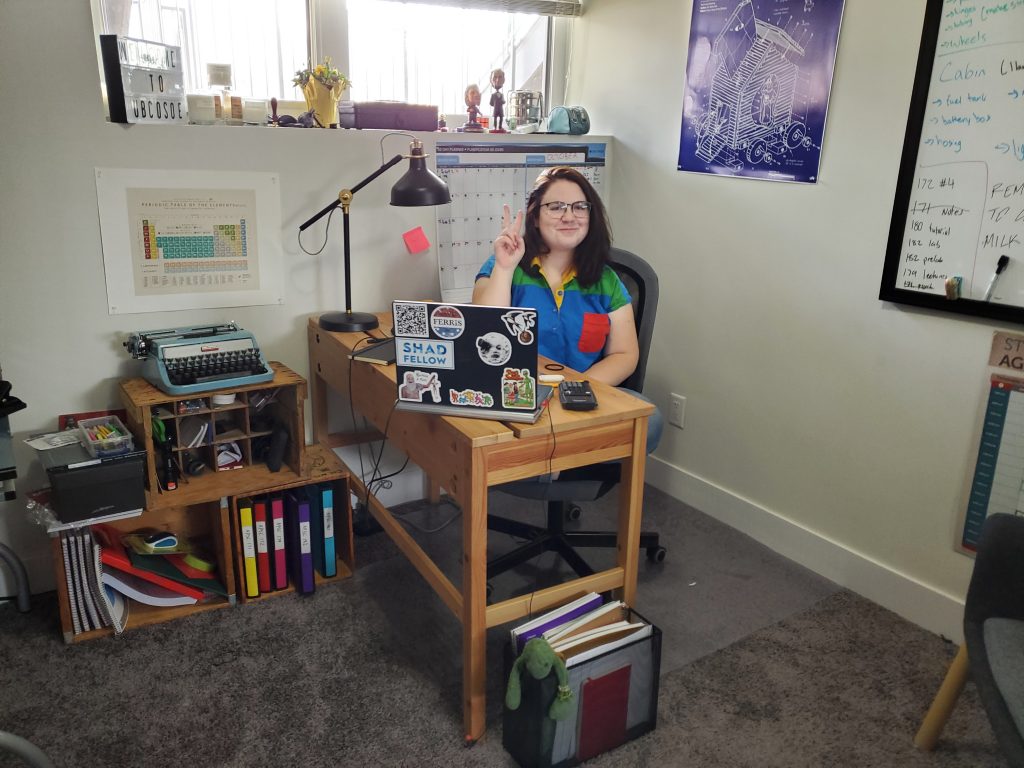 Describe your term so far. What was it like? High points? Challenges?

My term started off on a relatively low point, my fire alarm literally went off in the middle of orientation. My main high points have been  learning SolidWorks. Through tutorial assignments, I am really gaining a proficiency in using SolidWorks and that is very satisfying.
Favourite courses and instructors in so far?
My favourite course without a doubt so far has been Linear Algebra. I don't know how much I enjoy it for the material itself, but Professor Shirazi just makes everything about that course so enjoyable. I look forward to the synchronous sessions each week. I don't think there's any words I could use that would possibly encapsulate what an amazing teacher he is.
What has the transition from high school to university been like for you?
Honestly, I've found that the material I've been learning in my courses so far hasn't been much more difficult than what I learnt in high school. However, we get much more work for outside of class, which I was definitely not used to in high school. I find myself spending my entire day trying to keep up with the amount of work we are dished out each week.
With this term being online, I've found it much more difficult to absorb information. This has made completing the assignments much more time consuming. So overall, I have been surprised in the way that parts of university have been both easier and harder than expected.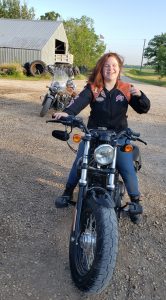 What specialization are you leaning towards at this point, what were your determining factors?
I would say I'm leaning towards civil, but I'm not dead set on anything. My determining factors for this were definitely not practical. The main reason I want to be a civil engineer is because I've always thought dams were really cool, and I could see myself ten years from now working at a dam or something wearing an orange vest, doing whatever it is that engineers do. That, or something involving land surveying. As you can probably tell, I'm not exactly the "plan my life to every last detail" kind of person, so I'm just gonna go where life takes me.
What's been your experience overall since the start of the pandemic?
Well, when the pandemic began, I wasn't even considering UBC Okanagan as an option, so it has definitely changed the course of my life a lot. I feel like the pandemic has put my entire life on pause. I still don't feel like a proper university student, but I also don't feel like a kid anymore. It's like I'm stuck in limbo. I did technically move away from home. I live with my sister in Winnipeg, as her internet connection is much more reliable than what we had at home. This also means that I'm in a completely different place from the people I went to high school with, but have lost the opportunity to make friends that I was expecting to make when I went to university. Now that I'm involved in classes, I've had no time anyways. Sometimes I forget that the only time I've let the house in weeks has been to check the mail. It truly feels like my life has gone on hold, and I'm just waiting for things to resume eventually.
What do the next few years look like for you?
Hopefully the next few years involve moving to Kelowna and attending in-person classes. Also, I have my yearly summer internships through Loran that I'm looking forward to. I was hoping to travel as much as I could through them, but unfortunately the travelling might have to wait for obvious reasons. Now I'm at least hoping that I will be able to obtain an in person internship for this summer.
What are some of your goals once you complete your undergrad?
Honestly so far my only goal is to work at a dam. And if that doesn't happen, that's okay too. It's not that I don't have goals, I just don't like to set too many specific expectations for myself because I know it will be discouraging if I don't meet them. Right now I'd just like to try my best and take things as they come. I just know I'd like to end up doing things that make me happy.