Eduardo Matos Sequeira (BASc, Civil '20) begins his Masters in Civil Engineering under the supervision of Dr. Zheng Liu beginning in September 2020.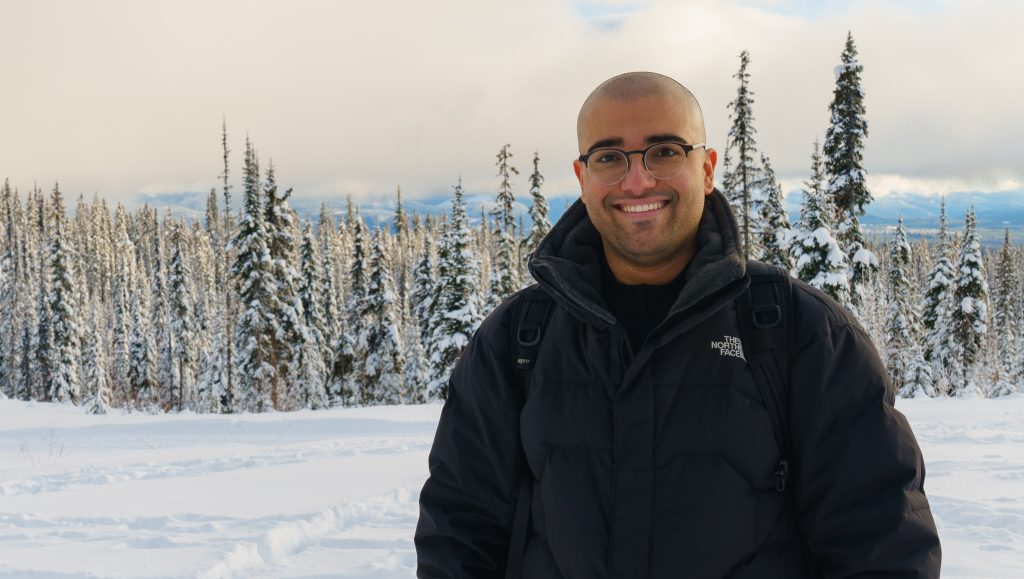 What inspired you to go into engineering?
When I was a kid, I remember looking at virtually anything and wondering about what was going on beneath the surface. Books with cross-sections of planes, vehicles, building designs, and the various levels of a city were those that caught my attention the most, of course at that age, it was all alien and gibberish to me. I enjoyed watching shows about how things were made, and as I grew older, my curiosity heightened. My parents and teachers told me about engineering and what it entailed, and now finally, I had a word that encompassed my interests.
How did you discover UBC Okanagan?
When I was in Grade 9, I remember that my favourite teacher showed my class a video of UBC. It was a lip dub showing the students and was filmed all over the Vancouver campus. I remember thinking that what I had just witnessed was awesome and thought that I would love it if my university, one day, would be that cool. From that moment, I wanted to go to and be a UBC student. When doing my research and applying to universities, I discovered UBC Okanagan, and after seeing that it was smaller, quieter, and in the beautiful Okanagan Valley, I was sold.
Why did you ultimately choose to attend UBC Okanagan?
It wasn't a tough decision for me. When my acceptance to UBC Okanagan came, my dreams for university had been realized. I knew since Grade 9 that I have wanted to attend UBC, and specifically UBC Okanagan, I had the opportunity to not only be a part of the UBC family and study applied science, but also be able to call one of the most beautiful places I had ever seen home for the foreseeable future.
What was the transition like starting at the School of Engineering as an international student?
It was quite tough at the beginning, as transitioning to university was quite a leap from the workload and stress that I had been accustomed to in high school. Above all, it was difficulty being away from my family. Until then, I had never lived on my own or truly been on my own, let alone in a new foreign country. Luckily, I was a part of the Jumpstart program, where I made friends with other international students who were all in the same boat as me – these are friends that I have and speak with to this day.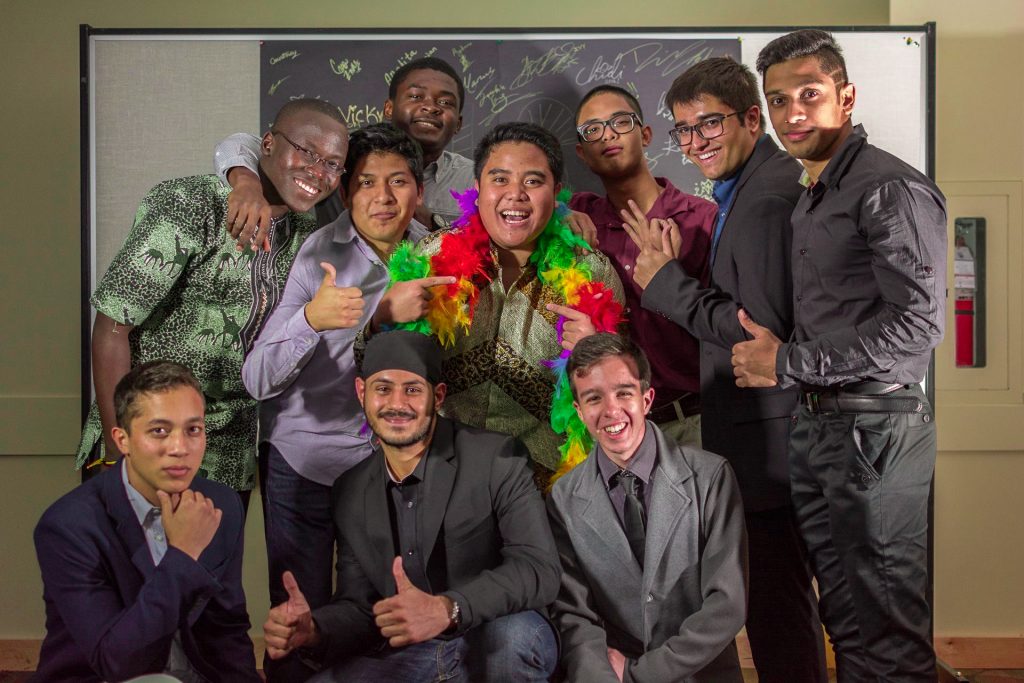 How many years did you take to complete your undergrad?
I completed my undergrad in five years as I opted to take my degree with the five-year plan. Very early on in my first semester of first year, an engineering academic advisor told us about the five-year plan, which was to take five courses per semester as opposed to six, and then take four per semester in the final (fifth) year. It extends the program by a year, but the trade-off was a reduced workload. It is something I recommend all new engineering students consider – this was a decision I do not regret making.
Favourite courses(s)/instructor(s) during your time at UBC Okanagan?
My favourite courses during my time as an undergrad at UBC Okanagan were in the later years of the program. Courses like Pipeline Integrity Management (ENGR 417), Infrastructure Management (ENGR 331), Design of Water and Wastewater Conveyance Systems (ENGR 445), and Multicriteria Optimization and Design of Experiments (ENGR 489) were amongst my favourites. One of my favourite instructors would have to be my supervisor, Dr. Zheng Liu, who captivated and piqued my interest in pipelines, their systems, and management. Ultimately, he inspired me and instilled the desire to pursue a Master's degree with his guidance.
Did you do research as an undergraduate? If so, how did you discover research opportunities?
I did research with Dr. Solomon Tesfamariam in the summer of 2019, where I did work on projects related to pipelines and roadway and sewer infrastructure. This opportunity arose after I asked Dr. Tesfamariam if he had any research opportunities over the summer and he offered me the position as a research assistant.
Why did you choose to undertake graduate studies?
It was after taking the Pipeline Integrity Management course that I decided that I was open to pursuing graduate studies. I had a different drive when it came to this area, something drew me to it more, and I truly wanted to excel and put in the very best I had to offer because it meant something more to me. I thought: What if I pursued this area further? With this in mind, I approached Dr. Liu, and asked if he accepting graduate students. We spoke about this in depth, and a year later, I was submitting my application to do a Master's degree with him supervising.
Describe the research you'll be doing?
The research will be in the area of pipeline integrity and predictive maintenance for pipelines. Principally, I want to focus on stepping away from preventative maintenance systems used today, and move towards a smarter, predictive maintenance system. By using past and present data in models, and projecting corrosion hotspots and developing faults over the entire pipeline network, one might be able to identify where failures are more prone to occur. The dream is to have a future where we will be able to predict, locate, and stop potential incidents in their infancy, or from ever occurring.
Why is your research important?
Ultimately, the research that will be done may help contribute to a future where pipelines are safer.  The companies that oversee and manage pipelines will be able to carry out the task of maintaining and ensuring the public's and worker's safety more efficiently, and more effectively.
What impact has Kelowna and the Okanagan valley had on you?
I've lived in Kelowna for the last five years and this place has spoiled me. It is such a stark difference from where I was born and have lived my entire life, Macau, to the point where you might as well be looking at it as two entirely different worlds. I have fallen in love with the Okanagan Valley, as have my parents.  One day, I would like to repay them for everything they have done for me, including push me and support me through my university life by bringing them to Canada where they can settle down and be happy here.
What does the future hold for you?
Now, it is onto a Master's program, and I will keep an open mind with regards to maybe pursing a PhD should the opportunity arise. Eventually, I aim to begin working in industry, hopefully with pipelines, and eventually become a professional engineer.  I also hope to, one day, become a Canadian citizen and settle down.