Holly Denby (BASc '20, Electrical) held 14 different leadership positions in a variety of clubs and organizations during her time at UBC including President of the Engineering Society at UBC Okanagan and Vice-President Internal for the Student's Union of UBC Okanagan.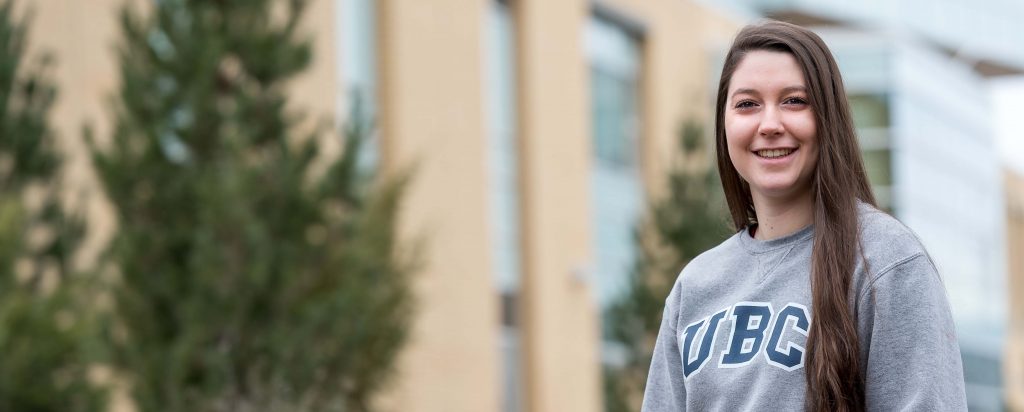 How would you describe your experience at UBC Okanagan?
Originally from Surrey, BC, I moved to Kelowna, BC to attend UBC Okanagan for its tight-knit community and unique engineering program. I had the opportunity to complete 1.5 years of the program before choosing my discipline which allowed me to make a more informed decision. I chose electrical engineering because I wanted a challenge that included math and coding (two subjects I really enjoy). I learned from dedicated and passionate professors that continually sparked my interest in engineering.
As a result of smaller class sizes, I developed strong relationships with my professors, and felt less intimidated about approaching them with questions. The School of Engineering creates a welcoming learning environment where students, professors and staff work collaboratively. Not only was I given resources to thrive in my studies, UBC Okanagan also provided countless opportunities to get involved with student leadership and extra-curricular activities. I ended up extending my degree from four to five years because of my involvement within the engineering community. I held executive positions in the Engineering Society and Students' Union, started the Women in Engineering Club, was a School of Engineering Student Ambassador, joined the UBCO Concrete Toboggan team and an engineering and technical sciences sorority: Alpha Omega Epsilon. Through my leadership positions, I also attended 28 conferences and competitions across Canada and internationally including conferences in New York City and Santiago, Chile. We hosted two of those conferences where I worked with other student volunteers to bring hundreds of engineering students together in the beautiful Okanagan. Overall, UBC Okanagan has given me every opportunity to succeed throughout my academic career, and I am grateful for all the memories I have made during my time at university.
What are some of your favourite memories from your time at UBC Okanagan?
There are so many to choose from but some of my favourite memories include representing UBC at the International Seminar for Engineering Leaders in Santiago, Chile. I attended this conference with 11 other UBC students and gave a presentation on the importance of leadership in engineering. It was an amazing opportunity to connect with like-minded students from across the globe and learn from inspiring industry professionals.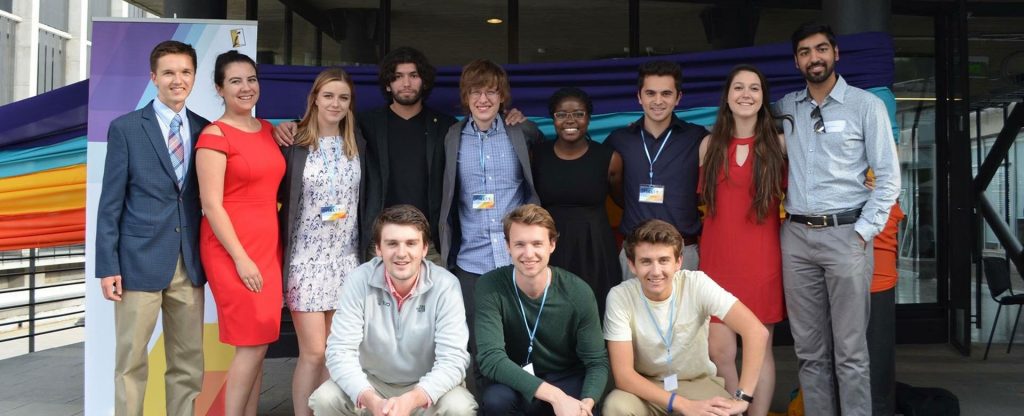 Painting the engineering E which is constantly being painted for events and initiatives. I am sure there are at least a hundred coats on it! Participating in Engineering Week which is a series of events hosted by the Engineering Society to help engineering students destress and put their skills to the test with challenges and competitions. There is always lots of engineering pride and spirit on campus during E-Week. Volunteering at Create First Year Orientation and introducing incoming first year students to the UBCO community and teaching them the engineering chant!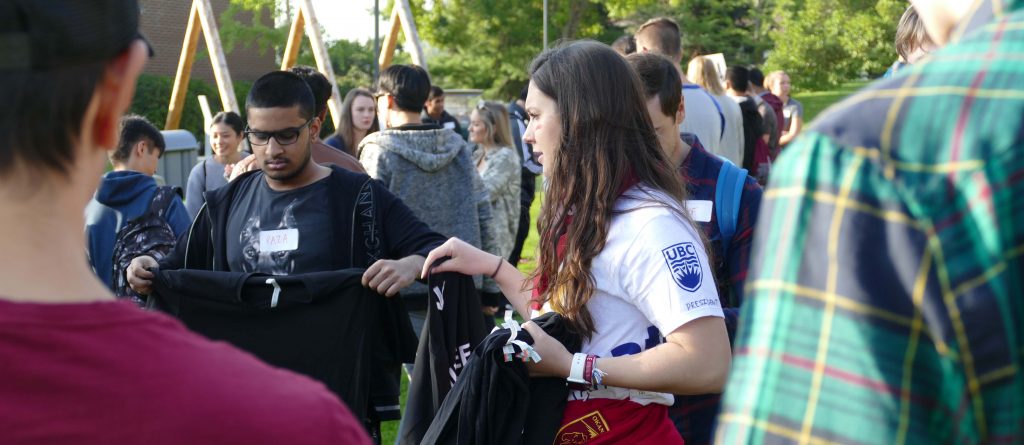 Some of my favourite memories from my studies include designing and building a motor to learn about electromechanical devices, creating a heart rate sensor in the microelectronics lab, using a virtual reality headset to observe surgeries and the surgical environment in my Clinical Engineering course and measuring the angle of my heart in my Bioinstrumentation course.
How did your studies and extra-curricular activities at UBC Okanagan's School of Engineering prepare you for your upcoming role?
Through my studies and extra-curricular activities, I have learned both technical and soft skills which have greatly prepared me for my technical sales role at Trane Technologies. Through lectures, assignments, labs and group projects, I have learned critical thinking and problem-solving skills as well as grown my engineering toolbox. Through my leadership positions, I have learned relationship building, communication and adaptability. One of the greatest challenges I encountered during my academic career was being President of the Engineering Society and leading a team of 30 students. I learned important lessons on how to motivate a team, conflict resolution and decision making. I have held 14 different leadership positions in a variety of clubs and organizations during my time at UBC, and I am grateful for the lessons I learned through each. My learnings from inside and outside of the classroom have greatly impacted the well-rounded engineer I am today. An important aspect of sales is leveraging relationships and through my involvement at UBC I have grown a network that I can now carry with me into my career.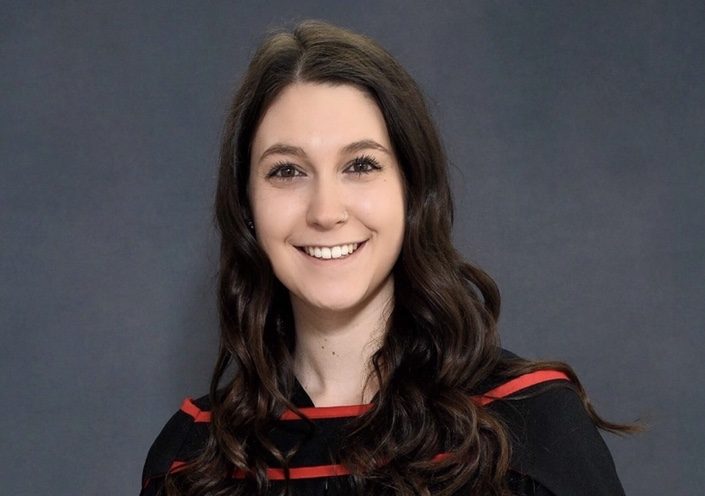 What job do you have lined up upon graduation?
Upon graduation, I am starting at Trane Technologies as an Associate Controls Account Manager in Vancouver as a technical sales engineer. I will work with other engineers, architects, contractors and owners/developers in the design, application and sale of heating, ventilation, and air conditioning (HVAC) control systems. In January 2021, I will be attending a 6-month Trane Technologies Graduate Training Program in La Crosse, Wisconsin where I will learn the necessary knowledge and skills to be a successful technical sales engineer.
What does the future hold for you?
After attending the Trane Technologies Graduate Training Program, I will return to Vancouver to fully start my career in sales! Further into my career I am planning on getting a Masters in Engineering Leadership (MEL) from UBC Vancouver in High Performance Buildings and becoming a Certified Energy Manager through the Association of Energy Engineers. I would also like to continue participating in women in STEM outreach programs to encourage more young women to consider a career within the engineering industry