Shannon Hohl is the 2019 University of British Columbia Okanagan's Staff Award of Excellence recipient in the Enhancing the UBC Experience category.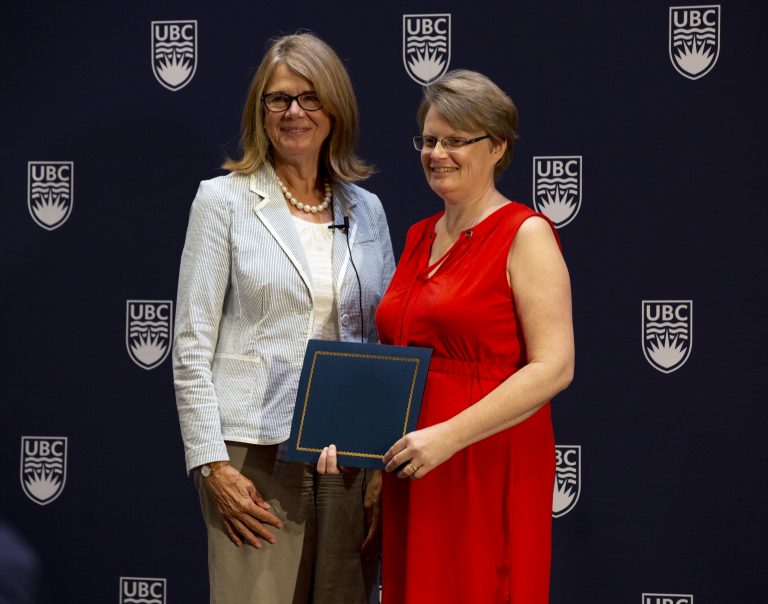 Hohl was nominated through two separate nomination packages; one prepared by graduate students and another by faculty and staff.
"Shannon's greatest strength is her ability to interface with everyone, and graduate students in particular, in a cheerful, pleasant, respectful and patient manner," says Richard Klukas, associate director of graduate studies at the School of Engineering.  Simply put, Klukas says "Shannon knows her job and does it well."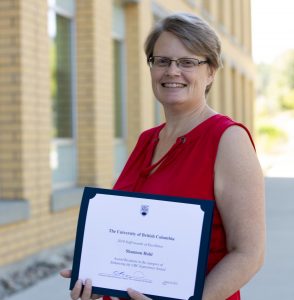 According to the past president of the Engineering Graduate Student Society, Uchenna Anyaoha, Hohl's patience, kindness, and resourcefulness were keys to her ability to contribute to the UBC experience.  "We (graduate students) commend the efforts she has shown with her office and also applaud the positive energy she brings to every conversation with her."
The Staff Awards of Excellence celebrate outstanding contributions that enable UBC's Okanagan campus to achieve its strategic imperatives, and to contribute to the commitment of creating an outstanding work environment.  There are five award categories including enhancing the UBC experience (customer service), leadership, sustainability, global citizenship and Okanagan campus spirit.
Hohl was formally recognized at the 2019 Deputy Vice-Principal's Fall Town Hall on August 29, 2019 in a presentation led by Gillian Henderson, director of human resources.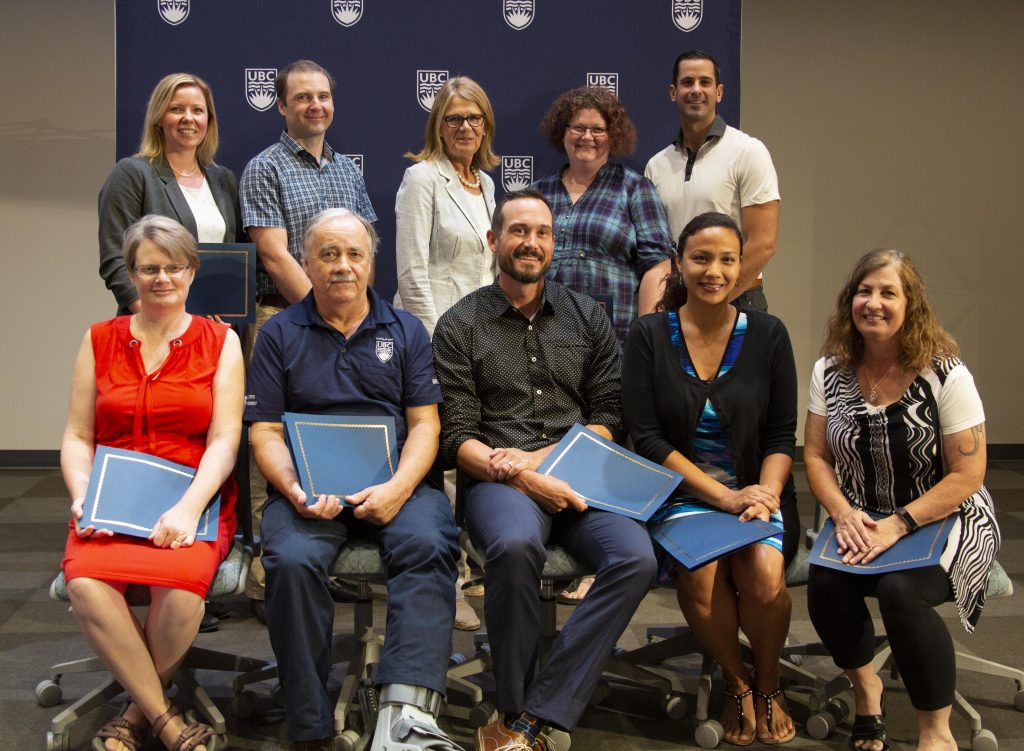 For more information about the Staff Awards of Excellence visit https://hr.ok.ubc.ca/learning/awards/staffexcellence/