By Christine Zeindler on June 3, 2021
UBCO experts are available to comment on how to restore and protect ecosystems, rewild gardens and create sustainable consumer behaviour to help achieve a greener relationship with the environment.
Posted in Media Advisory
By Nathan Skolski on December 7, 2020
Planets, poverty, peace and powerful batteries. The science and activism behind all of these are tied together this year by the lasting legacy of Alfred Nobel's annual recognition for game-changes.
Posted in Computer Science, Media Advisory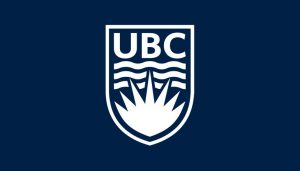 By Nathan Skolski on November 24, 2020
UBC's Okanagan campus is hosting a series of webinars on science and systemic racism. The webinars begin on November 26 and are part of an ongoing speaker series on systemic racism organized by the university.
Posted in Media Advisory
By Nathan Skolski on January 9, 2020
For many, the question of who to bring along in order to rebuild human civilization during a zombie apocalypse has gone unanswered for too long. Now, six UBC Okanagan professors, all from different fields of expertise, aim to settle the issue once and for all—or at least until next year—as they prepare for the second annual Life Raft Debate.
Posted in Media Advisory