UBC researchers investigate novel strategies to improve disaster resiliency following Kelowna wildfires.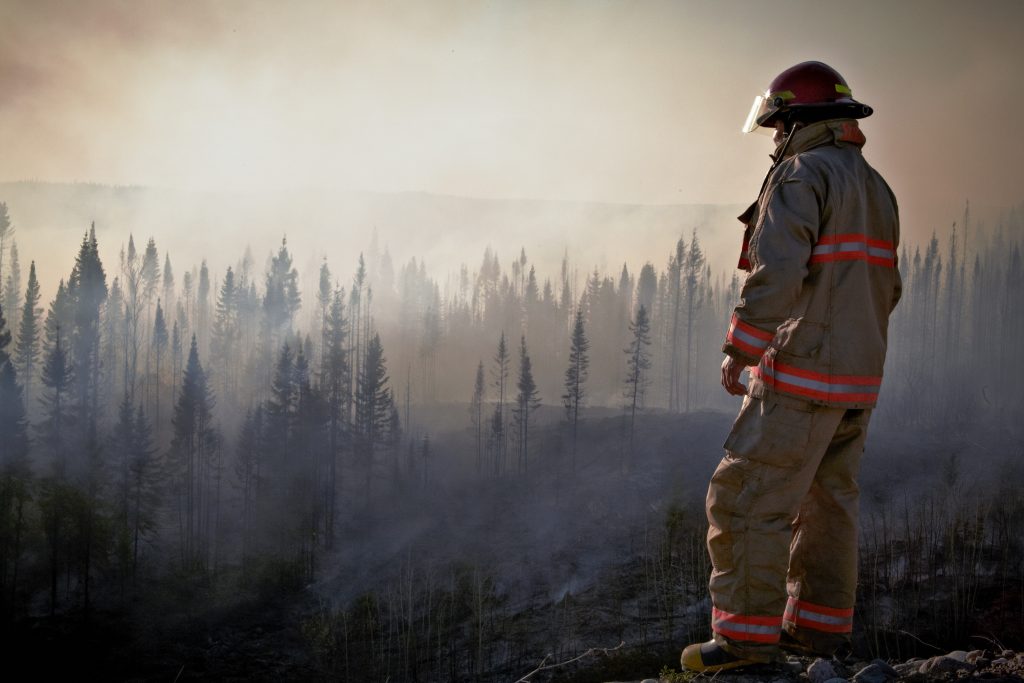 Wildfires in the Okanagan raged over the summer of 2023 causing significant damage and evacuations. The impact continues to be widespread, and shines on the light on research currently underway at UBC Okanagan focusing on disaster resiliency.
Assistant Professor Babak Tosarkani is the principle investigator at the School of Engineering's Industrial and System's Engineering Research Lab where he and his team undertake multi-faceted research related to disaster management, fire suppression operations, evacuation planning, rescue items distribution, and risk management and preparedness. Their pioneering work is reshaping the way societies approach and mitigate the impact of disasters, from wildfires to natural catastrophes.
The wildfires of 2023 served as a reminder of the critical importance of their research areas. The wildfire not only threatened the safety and well-being of residents in the region but also posed a significant challenge to the UBC Okanagan campus. Dr. Tosarkani and PhD student Mahsa Mohammadi have expertise in fire suppression operations and it proved invaluable during the crisis. Their research insights helped local authorities and first responders strategize and coordinate their efforts effectively.
"Our work in the area of identifying vulnerabilities and developing approaches to mitigate future disasters is a becoming of paramount importance to the Okanagan and other communities at risk," says Tosarkani.
"Evacuation planning became a paramount concern during the Kelowna wildfire," explains Mohammadi. "Our findings about efficient distribution of rescue items, helped minimize the shortage of relief items across the impacted areas and optimize the distribution's delivery time."
Preparedness remains central to resilience, and UBC Okanagan researchers continue to work towards promoting a culture of preparedness at UBC and beyond.
The Kelowna wildfire is a stark reminder of the on-going challenges facing communities, both large and small, around the world. "The mounting importance of disaster management and preparedness continues to be spotlighted by these disasters, says Tosarkani. "We are committed to continuing our work not only safeguarding lives but also ensuring a more resilient future for communities affected by such events."
As the global community faces an increasing number of natural and man-made disasters, researchers like Dr. Tosarkani are at the forefront of safeguarding lives and livelihoods.
For more information on Tosarkani's research and the University of British Columbia's contributions to disaster management and preparedness visit the ISE research lab.