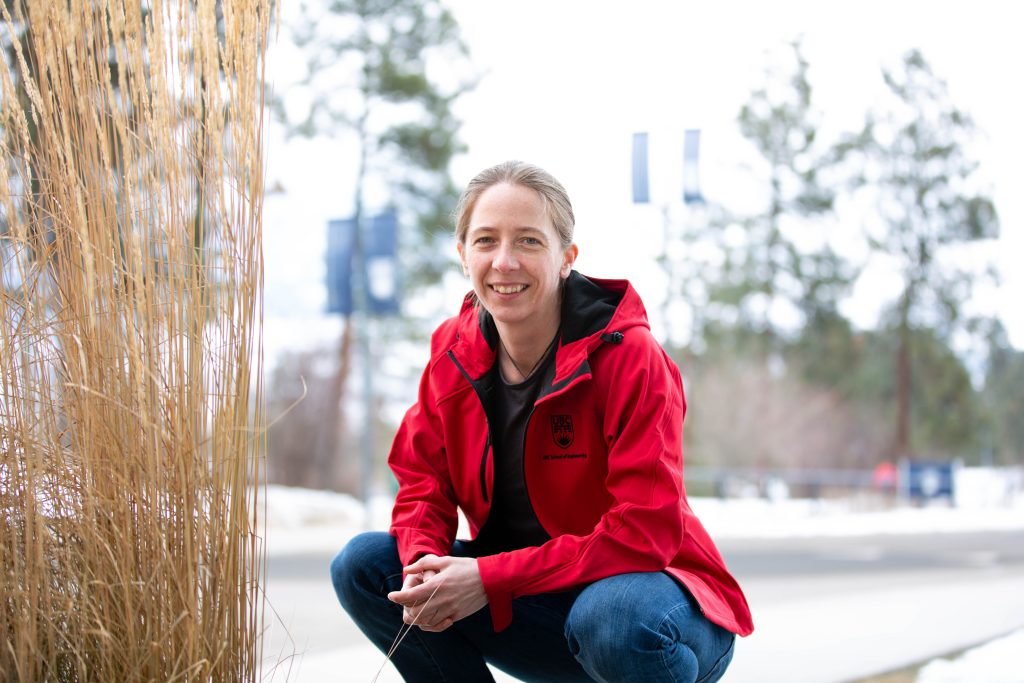 Klaske van Heusden is an assistant professor in Mechanical Engineering at the School of Engineering at The University of British Columbia (Okanagan campus). Her research enables high performance and high precision in robotics and mechatronics through data-driven and learning control. Her work on emerging applications in agriculture and health care uses sensor and control technology to improve sustainability, safety and health outcomes.
What drew you to engineering?
I enjoyed math, physics and chemistry in high school, I don't think I even considered anything other than engineering. I did look at different programs before choosing mechanical. The mech program had such a variety of specializations, from dredging to medical technology, I was probably sold on the latter. I haven't questioned my choice since then.
What areas are particularly appealing to you? And why?
I work in control systems engineering, which is quite abstract applied math. It is similar to solving a puzzle every time. It's about the algorithms that work in the background and actually make things work. I love that the same methodology applies across so many fields, from medical technology to high precision mechatronic systems and even precision agriculture. I get to work on projects in all of these fields, at the same time!
What are the positives and challenges of being a woman in engineering?
I often joke that at least people will remember me. Diversity is increasing, I have met a lot more women at the last few conferences I attended than when I first started, which is very encouraging. Most of my work experience has been positive although I am becoming more aware of the impact of implicit bias and how it affects my approach to certain situations.
Do you have role models that inspire you?
This question is surprisingly hard to answer. I've had several great mentors over the years, both direct supervisors and others. I think about their advice and their approaches often, they are all role models as such. Two inspiring people that stand out for me recently are Sally Otto, who showed me both incredible attention to detail and a leadership approach I had not encountered before.
The second one is Margret Bauer. She gave the best presentation I've ever seen at a conference, and her approach to teaching is very inspiring.