Kishoare Tamanna is a PhD Student in Civil Engineering and UBC Killam Doctoral Scholar at the School of Engineering. She works in the Applied Laboratory for Advanced Materials and Structures (ALAMS) under the supervision of Professor Shahria Alam, and is co-supervised by Professor Tony Yang at the UBC Smart Structures Lab.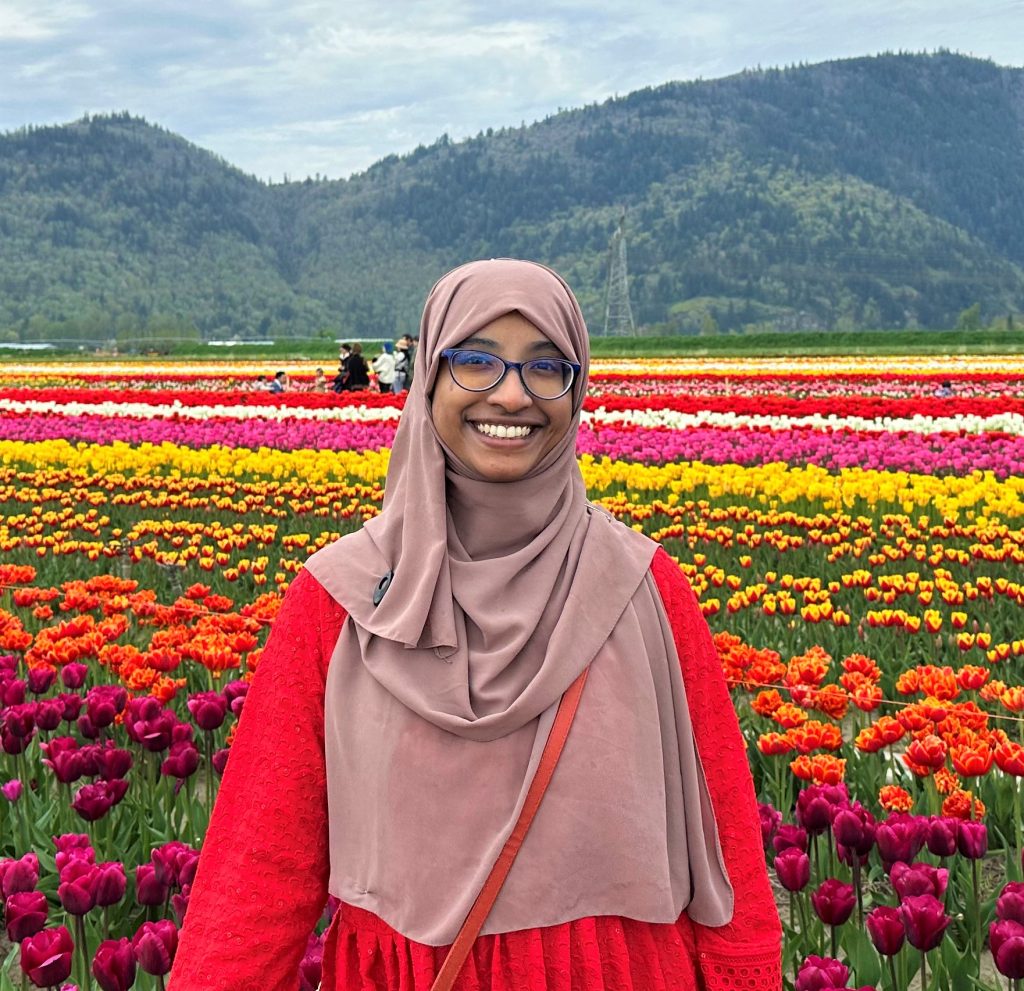 Originally from Bangladesh, Tamanna began pursuing a Masters of civil engineering at UBC Okanagan in 2016. During her Masters, she explored the prospects of using recycled waste materials to develop green structural concrete. She continued at UBC as a research assistant after graduation in 2018. In 2020, Tamanna decided to pursue PhD with a research focus on developping holistically sustainable and seismic-resilient structures using novel technology and low-carbon building materials.
Tamanna's research focuses on developing high-performance, seismic-resilient, and low-carbon precast concrete buildings by introducing cutting-edge structural designs and green building materials. Her findings enable the development of low-carbon, sustainable, and seismic-resilient structural precast concrete components, and design guidelines. The structural design aims to minimize damage to principal structural elements facilitating easy repair after an earthquake. This will significantly reduce downtime and economic loss enhancing the resilience of precast concrete buildings. This sustainable approach will also help reduce the carbon footprint of the precast concrete industry significantly by reducing CO2 and greenhouse gas emissions associated with the cement production and extraction of virgin aggregates. This will facilitate the precast concrete industry to be at the forefront of innovations in the construction industry with low-carbon smart precast structures in Canada and globally.
"I am truly humbled and honoured to receive the Killam Doctoral Scholarship this year. As one of the most prestigious awards available in graduate studies at UBC, the Killam recognition is a major accomplishment in my academic journey," says Tamanna. "This recognition motivates me to exert myself to live up to scholarly expectations and contribute to society through my work."
Tamanna hopes to uncover exemplary innovations on a global scale by developing an environmentally friendly novel structural system utilizing sustainable materials. Her research will not only benefit the precast concrete industry but also contribute to the environment and circular economy of Canada by mitigating solid waste disposal issues and reducing the carbon footprint of the construction industry.