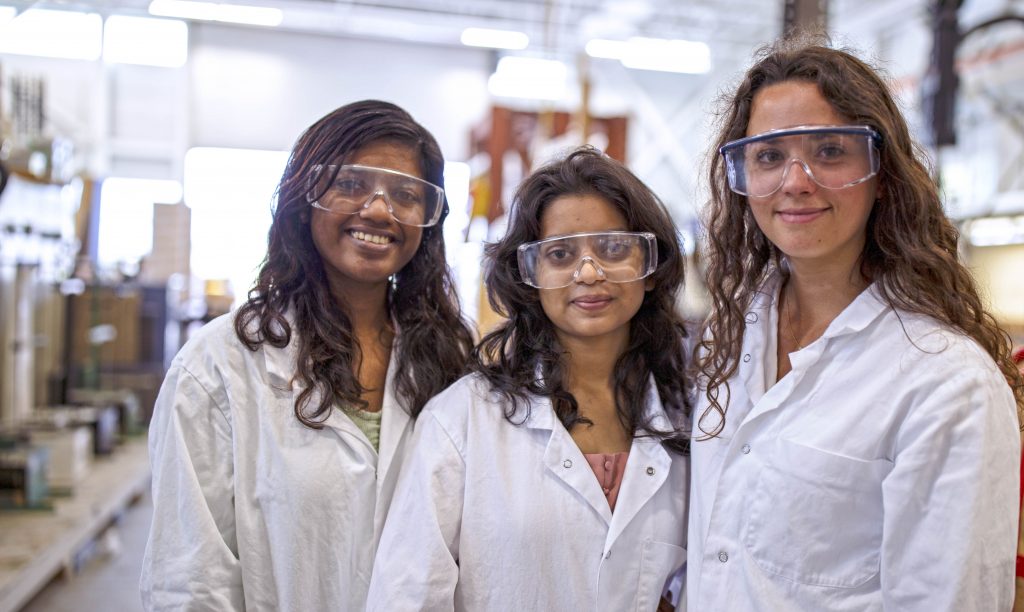 Globalink Internship Program brings new ideas and cultures to the School of Engineering
The Geomaterials Research Group, led by Associate Professor Sumi Siddiqua, welcomed three international undergraduate students to the team this summer to collaborate on several research projects currently underway. The students are working with graduate researchers and Dr. Siddiqua investigating the chemical/biological stabilization of geomaterials, carbon sequestration in binder materials and the reuse of industry by-products.
"This is one of my favourite programs offered by Mitacs," explains Siddiqua, "international undergraduate students get to explore the Okanagan, and Canada, while we get to benefit from their collaboration and sharing of new ideas and cultures."
The Globalink Internship is a 12-week research internship under the supervision of Canadian university faculty members in a variety of disciplines at over 70 universities.
For Aditi Raj, a Mitacs intern from India, the opportunity to conduct research at UBC has been a privilege. "The project I have been working on explores the durability properties of pulp mill fly-ash geopolymer, and being from an entirely different field, I got to perform many experiments and gained various new skills, like operating the devices needed for the experiment."
At the next workstation, Raj's colleague (and fellow Mitacs intern from India) Nandika Girish nods in agreement. "I have learned a lot from this program. Work wise, I learned how to do various experiments, analyze data, literature review and write research paper. Personally, I earned a greater appreciation about Canadian culture, I also learned to adjust myself to a new environment, overall this program has helped me grow in all aspects and it is a great experience."
According to Manon Esperet, a Mitacs intern from France, the program has meant a great deal to her as well. "I was able to discover a friendly city, meet people from different cultures, learn about the research environment, strengthen my engineering knowledge, practice my English, make new friends, and much more."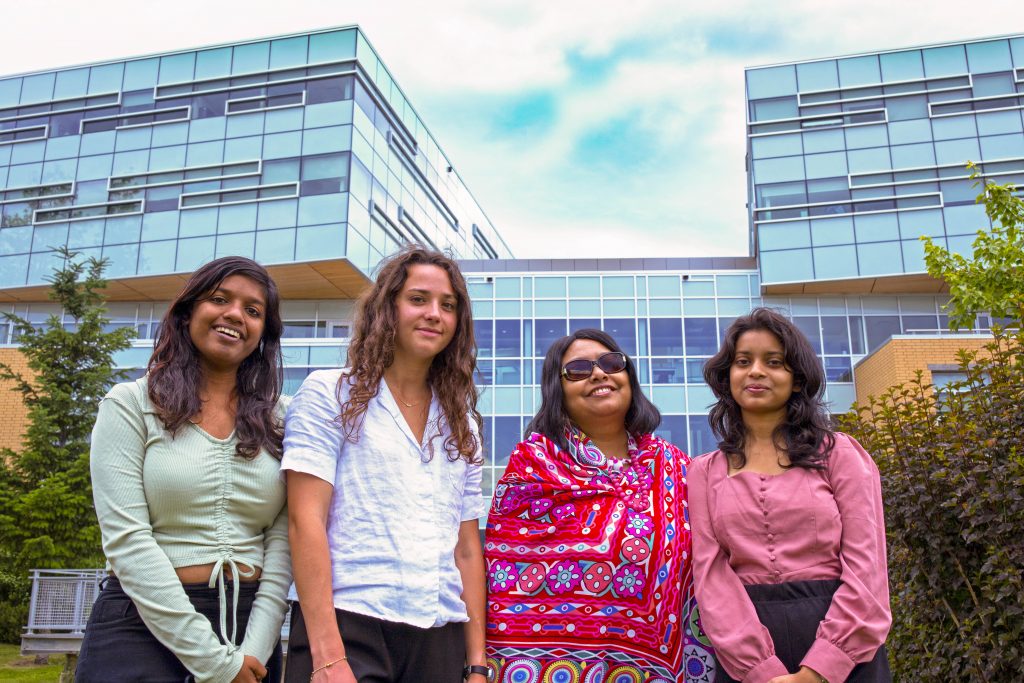 All three interns expressed appreciation to Dr. Siddiqua for selecting them into her lab, and are considering applying for graduate programs in Canada including at UBC.
For more information about the Mitacs Globalink Research Internship visit https://www.mitacs.ca/en/programs/globalink/globalink-research-internship