Fourth-year students implement a wastewater treatment and biogas system for a dairy farm in Barbados.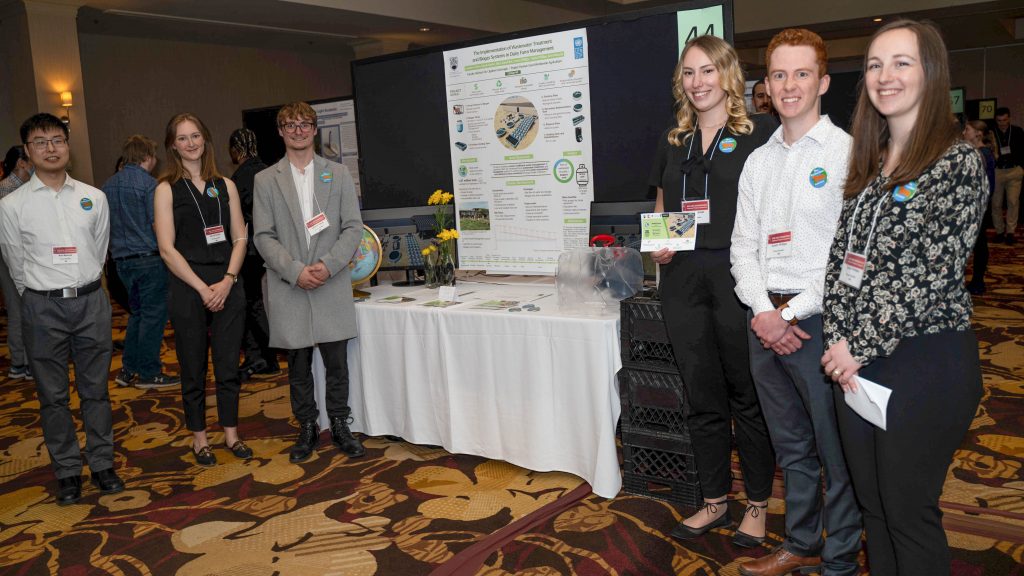 Inspired by APSC 169 Fundamentals of Sustainable Engineering Design, a group of engineering students sought out a way to make a difference. For their fourth-year capstone project, they connected with Civil Engineering Professor Cigdem Eskicioglu to develop a wastewater treatment and biogas system.
"For our capstone project, we decided to take meaningful action to implement more sustainable practices into the energy and water use of dairy farms," explains Nicole Keeler, a fourth-year civil engineering student and member of Capstone's Group 44.
Keeler and the team (Landon Colvin, Ken Masuda, Austin Phillips, Taylor Phillips, and Siera Zandvliet) developed a wastewater and biodigester system that enables sustainable water reclamation and reduced carbon emissions through biogas collection.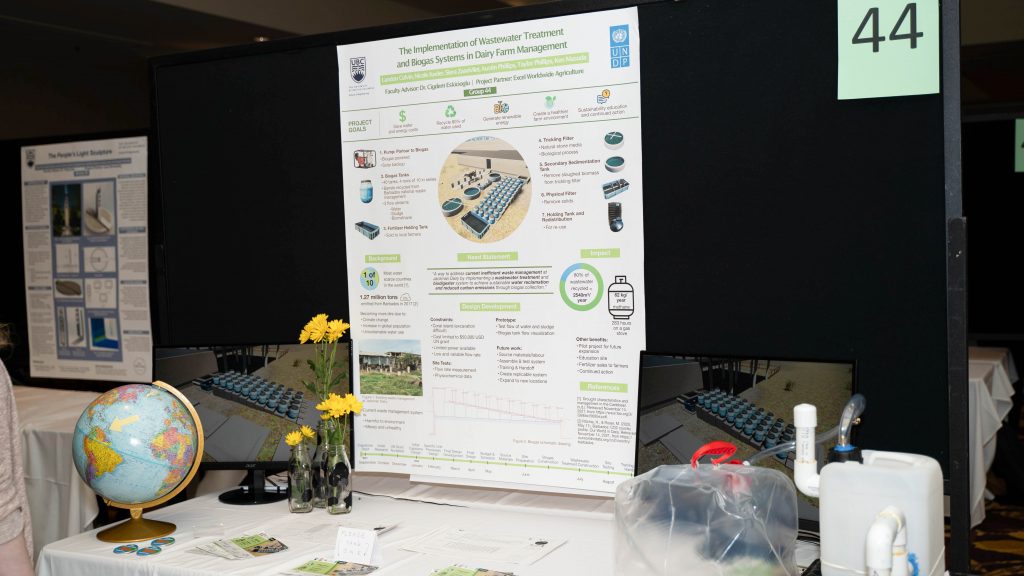 With support from Excel Worldwide Agriculture and a grant from the United Nations Development Programme, the team partnered with Dr. Nikolai Holder from the University of the West Indies and Jackman Dairy Farm to undertake the project.
"Community anaerobic digesters are essential for sustainable waste utilization and circular economy. I was honored to be part of this project and supported the training of Group 44 in this highly desired area" says Professor Eskicioglu who leads Bioreactor Technology Research Group on UBC's Okanagan Campus.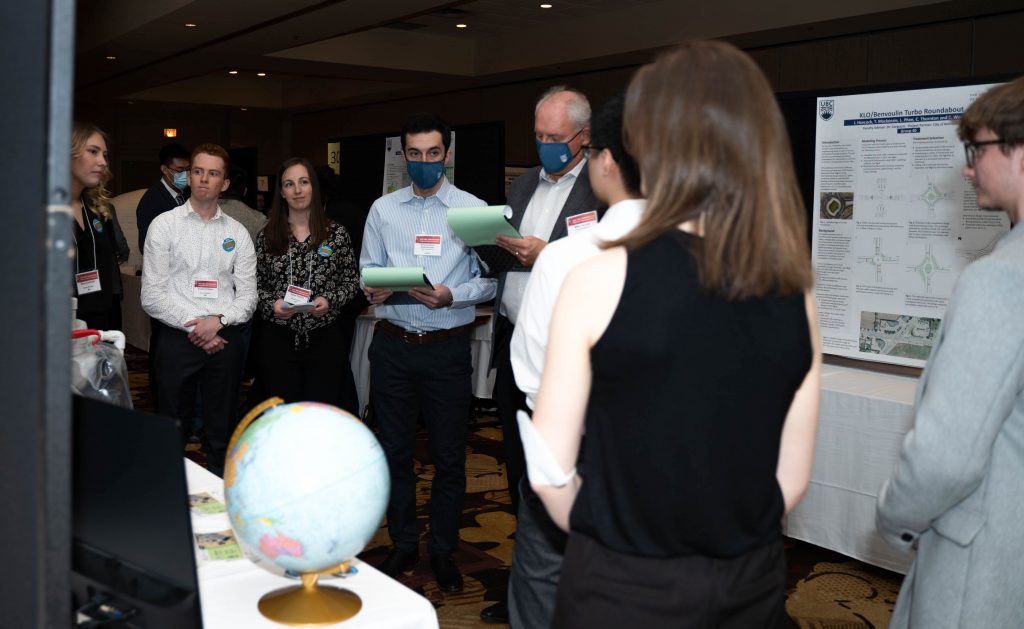 "Since first-year, all of us have been searching out opportunities to uncover sustainable solutions and when we found this project everything seemed to line up," says Colvin. "This project will have a lasting impact not only in Barbados but in other countries around the world."
Barbados is one of the world's most water scarce countries. Based on simulations, the project with Jackman Dairy could recycle 80% of their water, and generate 283 hours of gas stove operation.
Overall, the project has five goals: save water and energy costs, recycle water, generate renewable energy, create a healthier farm environment, and lead to a sustainability education and continued action.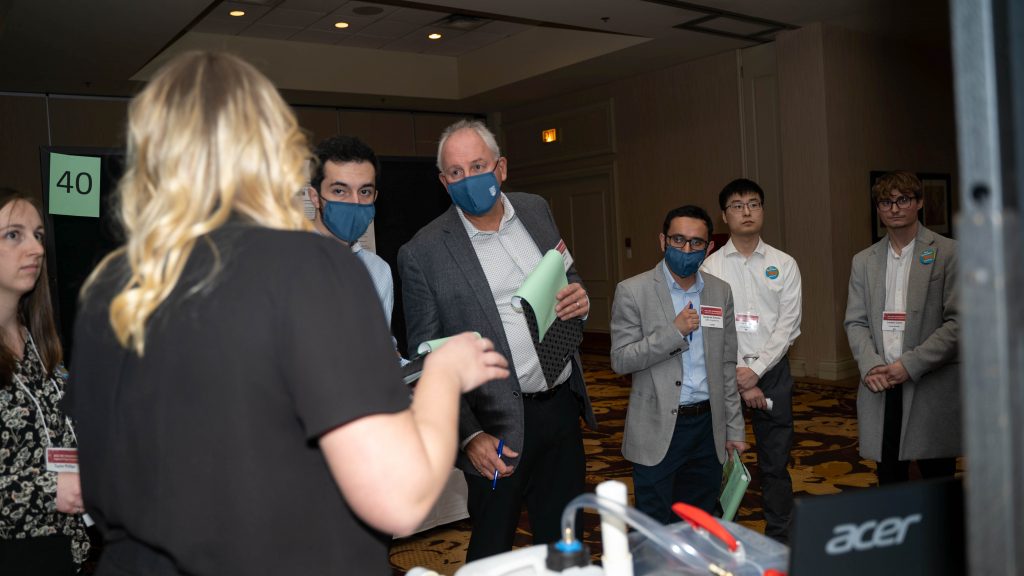 "Engineers must play a significant role in addressing climate change – we know what we can do to make a difference, and it's our responsibility to take action," says Keeler. "We are very excited to progress into the construction phase so that Jackman Dairy can begin to recycle water and enjoy a healthier farm environment."
The farm's site will be prepared in June, and construction is scheduled to take place later this summer. Site testing and stakeholder training will take place in the fall before the system is implemented in more regions across the world.
For more information about capstone at UBC Okanagan's School of Engineering visit: https://engineering.ok.ubc.ca/student-resources/capstone/