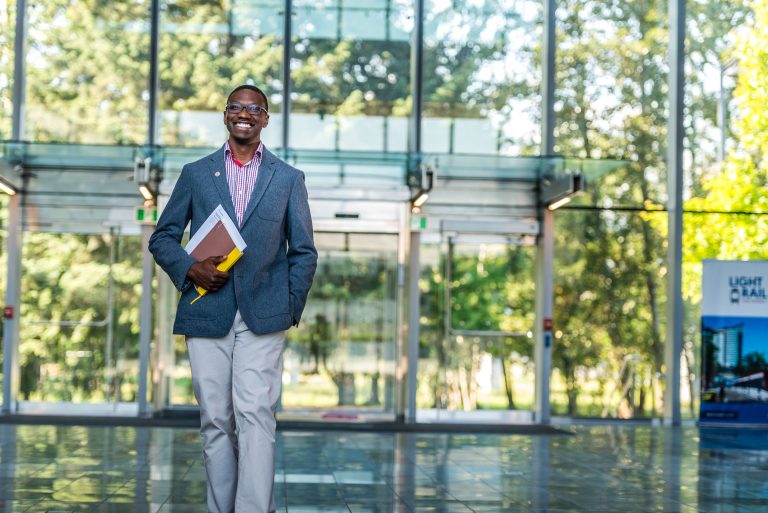 The School of Engineering is thrilled to welcome alum Joses Akampurira to the Academic Services team. Joses completed his BASc in Civil Engineering in 2018, and currently works as Traffic Operations Engineer with the City of Surrey. In his role with Academic Services, he will support international students and lead recruitment activities for UBC Okanagan's engineering programs.
Originally from Uganda, Joses earned the prestigious Donald A. Wehrung International Student Award to attend UBC. Recipients are recognized for exceptional academic achievement and intellectual promise, as well as impressive extracurricular and community involvement. He graduated among the top scholars in his year, and was the Convocation Student Speaker for his graduating class.
Beyond his accomplishments in the classroom, Joses was heavily involved in campus life as a volunteer and organizer of UBC Okanagan's Global Engineering Community, the Global Fest, the African and Caribbean Students Club, International Student Club, and Canadian Society of Civil Engineers' UBCO Branch, and Jumpstart Student Orientation.
Please join us in welcoming back Joses to the School of Engineering!