Kaila Spencer completed her Bachelors of Applied Science in Civil Engineering in December 2020.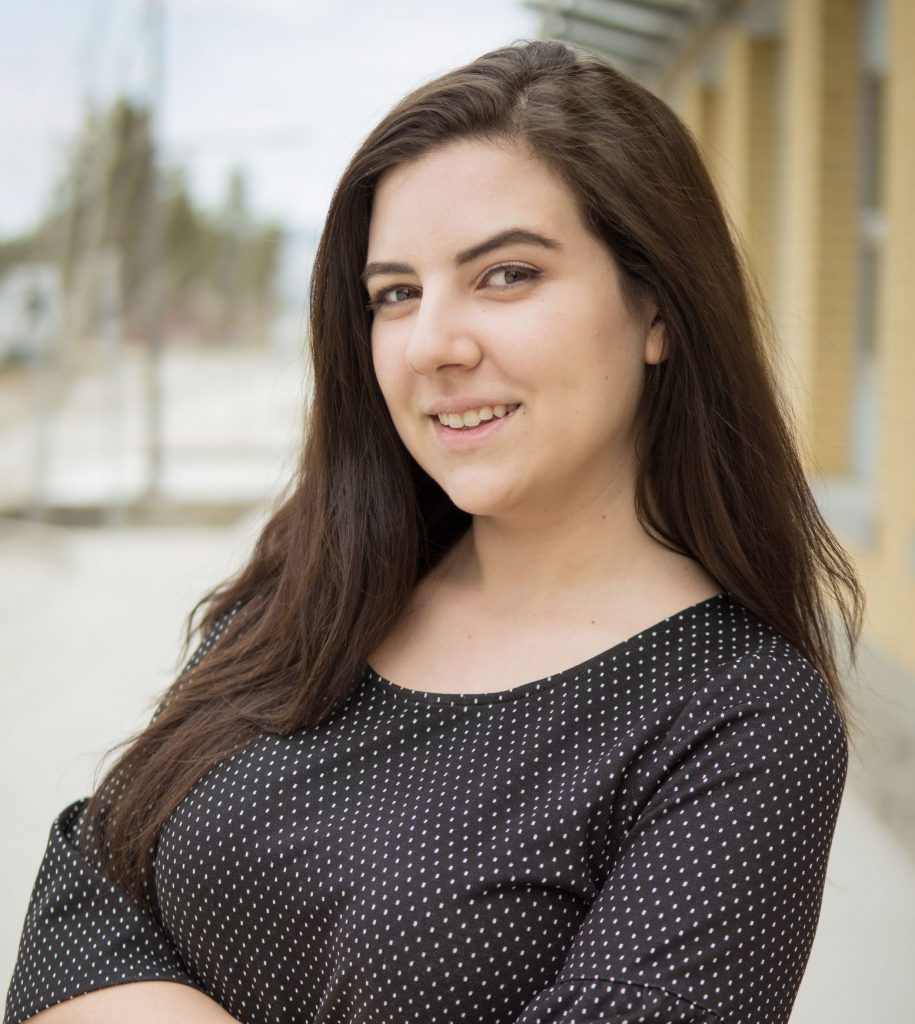 What inspired you to go into engineering?
I always knew I loved science, but wanted something more applicable to everyday life that would impact the world we live in. I didn't even know engineering was a degree choice until I went to an open house at UBC and discovered more about the discipline, and realized it was exactly what I had been looking for.
Why did you choose UBC Okanagan?
Having visited the Okanagan multiple times each year growing up, I knew how beautiful the region is, and the people are all so friendly. Academically, the smaller class sizes, access to professors, and the available opportunities that only come from a smaller campus including access to undergrad research, student clubs and organizations, and more all really appealed to me.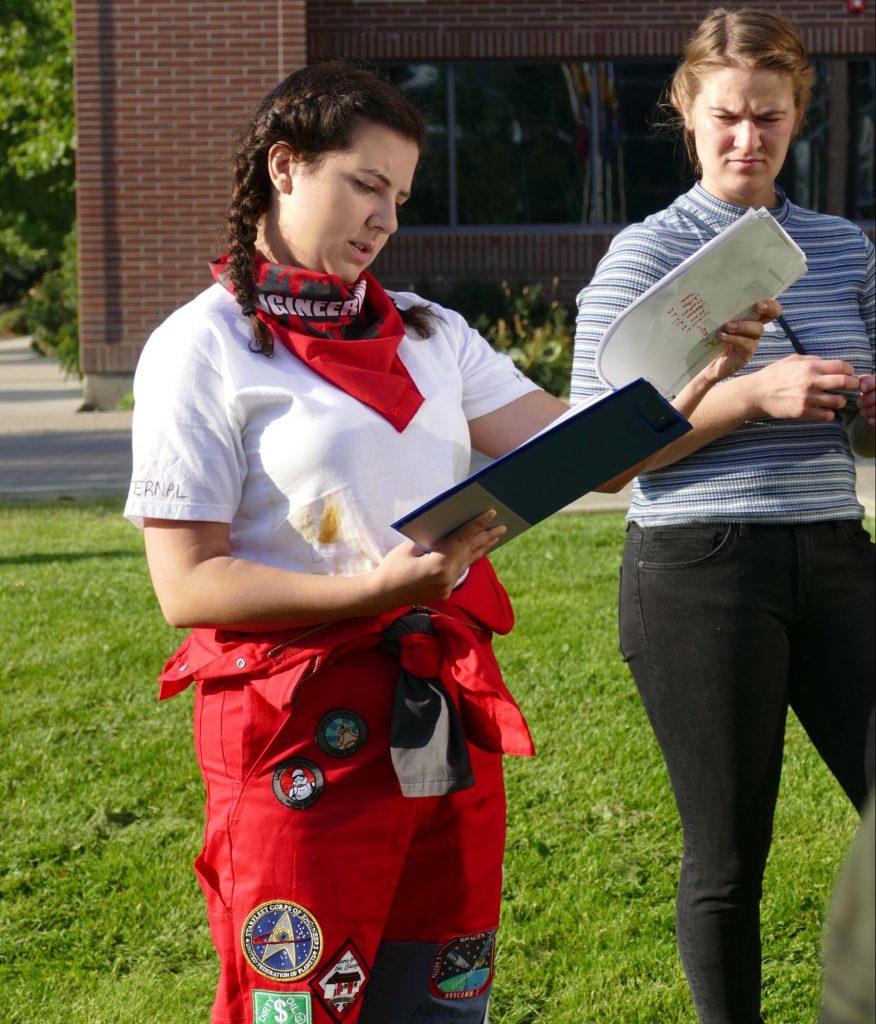 Favourite courses(s) during your time at UBC Okanagan?
The courses I loved the content the most were ENGR 331 Infrastructure Management, ENGR 433 Construction Engineering and Management, and ENGR 429 Rehabilitation of Concrete Structures.
Why was it important for you to be involved in extra-curricular activities?
Throughout my degree I have been involved in the Engineering Society, the Engineering and Technical Science Sorority Alpha Omega Epsilon, Women in Engineering, and was able to be a student ambassador with the school of Engineering.
My roles in the Engineering Society as VP Internal and VP External allowed me to both represent and advocate for engineering students to the faculty and the university, and represent our campus at national conferences and meetings regarding our programs and student experiences. These experiences allowed me to bring back concepts and ideas to better the student life of my peers, and implement changes for the future of engineering students across Canada.
My roles with A.O.E. and Women in Engineering helped me grow a network of amazing women who are all passionate about building a stronger future for women in the field. We all shared the same drive to collaborate with the School of Engineering on ways female students can be better supported while helping to educate our peers on ways they can help and support their friends as well.
My involvement in these groups made my experience as a student extremely memorable and allowed me to grow as an individual and as a future engineer.
What was your approach to handling the workload?
My trick for handling the engineering workload, especially combined with my extra-curricular activities, is to recognize your limits and ask for help. If you don't understand a concept in class, ask a friend for help, and if you still don't understand then reach out to the professors who all have amazing office hours and open-door policies. I also relied heavily on my friends and family for emotional support throughout my time in the program. There were times I thought I couldn't make it in Engineering, especially in my first year, but a call to my parents or a talk with my friends was always got me back on my feet again.
Describe your research? Why is your research important?
During my second and third year, I worked in one of Dr. Shahria Alam's labs developing high damping rubber bearing for large structures, that incorporates the use of superelastic shape memory alloy wires (wires that revert to their original shape after being manipulated) to reduce residual deformation of the damper after experiencing an earthquake. This type of research is vital in many parts of the world, even within Canada (such as the lower mainland), where there is a high risk of large earthquakes. This research, and other research like it, could one day reduce the large-scale damage and catastrophe resulting from  earthquakes.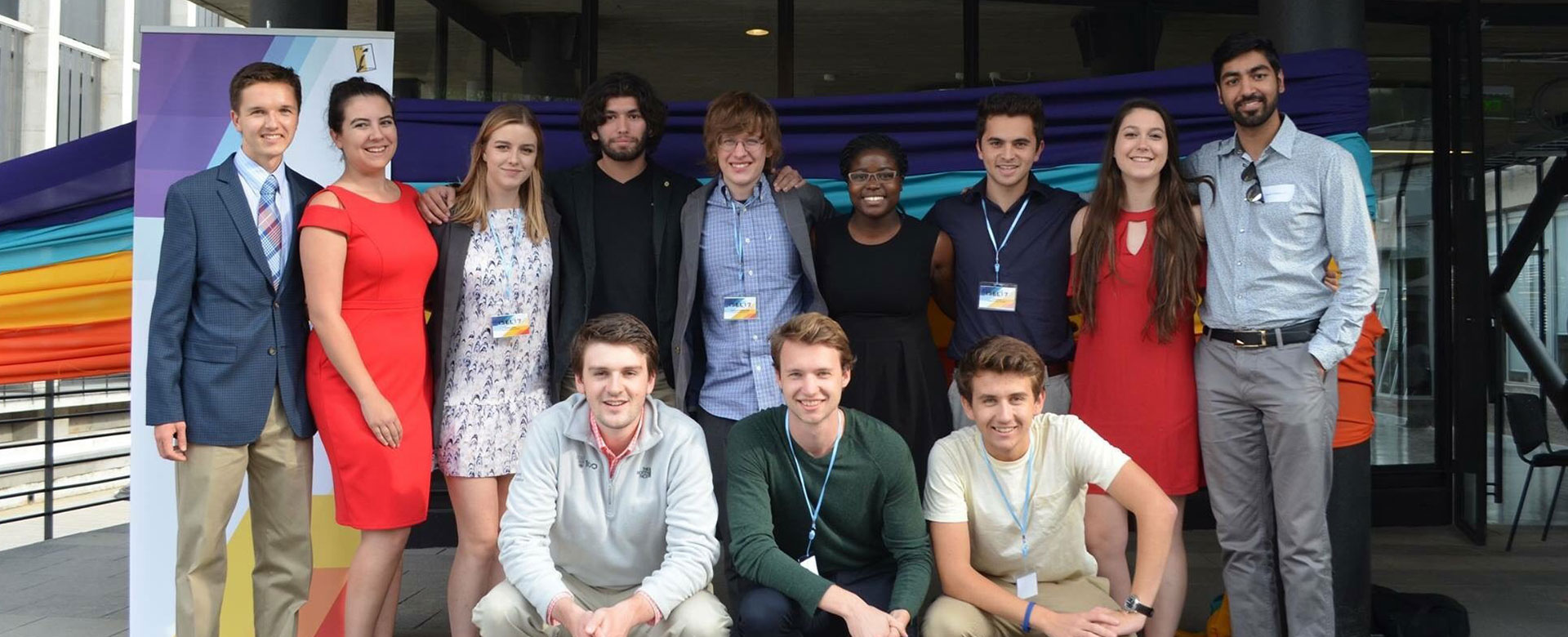 What's it like to be woman in engineering?
Being a woman in engineering is a bit daunting at times. I sometimes feel like I have to give more than my male peers to prove myself as an equal both in class and in my extra-curricular involvement; which seems to be a common thought amongst other women in the program as well. An interesting thing I noticed while at national conferences, is that even though the national average for female enrollment in engineering is quite low, the ratio was more even and sometimes even greater amongst those involved in extra-curriculars. This may illustrate how female students need to give a lot more not only because we feel we have to, but also because many of us are very passionate about making our programs more inclusive and inviting to students (identifying as female) all across Canada. The School of Engineering has been putting in a lot of effort towards encouraging young women to pursue engineering through hosting events like Go-Eng Girl for local middle and high schools; and hopefully with Engineers Canada 30% by 2030 initiative, we will see a future that includes more women pursuing engineering as a career.
What is your most memorable experience at UBC Okanagan?
The most memorable moment from my time as a student at UBC Okanagan was representing the School of Engineering at a conference in Santiago, Chile. The conference brought together members of Engineering Societies from around the world, and included multiple streams of students from leadership to research. We were able to meet students from the United States, Singapore, other schools in Canada, and Chile. We even met the Canadian Ambassador to Chile. This is the kind of opportunity I likely wouldn't have had at a larger campus, and it really impacted my student experience by allowing me to form a stronger bond with the other UBC Okanagan students that attended. It also allowed me to learn more about some of the opportunities other students have on our campus and at schools around the world.
What does the future hold for you?
Currently I'm still searching for a job as an EIT, hopefully in Kelowna since I've come to love it here so much, and then I'll see where life takes me!