Nearly 300 undergraduate and over 100 graduate engineering students will be conferred on June 2 during the University of British Columbia Okanagan's second virtual convocation. The graduates will join over 1,850 graduates from faculties across the Okanagan campus. 288 undergraduate students in civil, electrical, and mechanical engineering will receive the Bachelor of Applied Science (BASc) degrees while 44 Masters of Applied Science (MASc), 24 Masters of Engineering (MEng), and 27 Doctor of Philosophy (PhD) degrees will be conferred.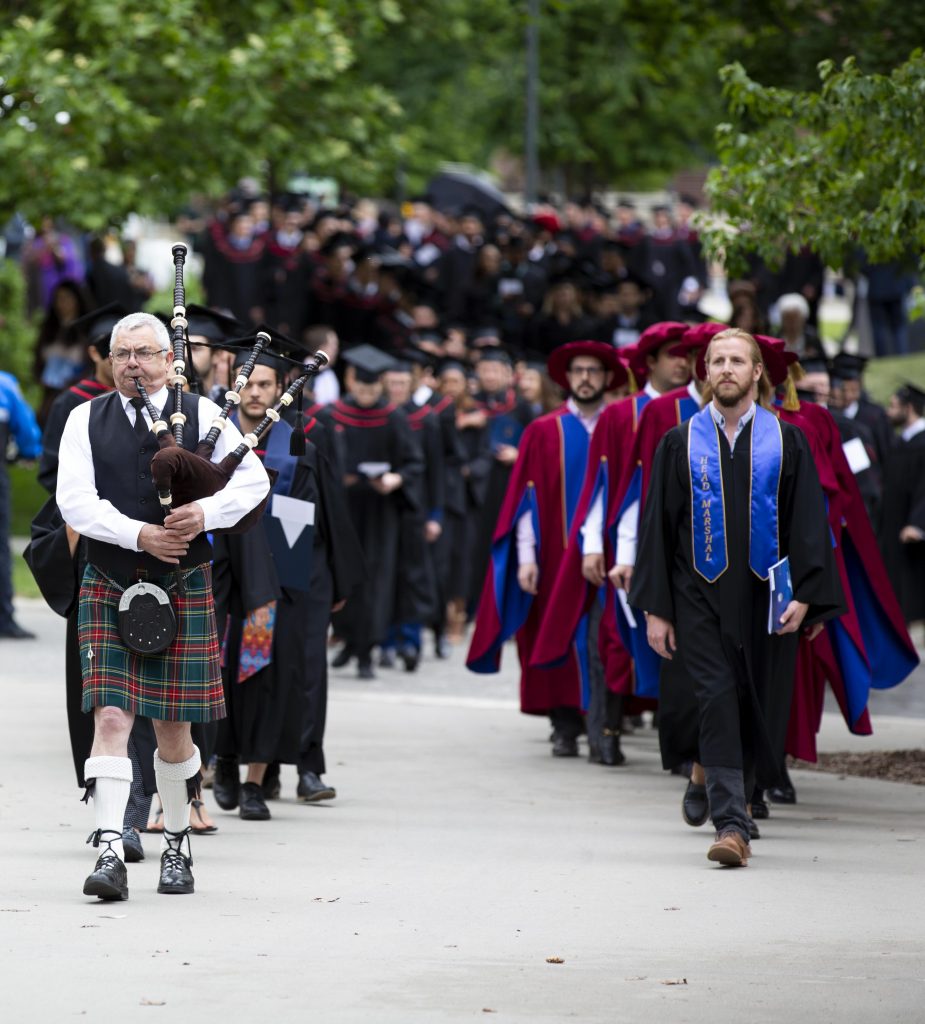 Convocation begins with a pre-show at 2:30pm PDT on June 2, 2021. Learn more at  https://virtualgraduation.ok.ubc.ca/
Following the virtual ceremony, the School of Engineering will host a Celebration of Excellence highlighting students who have achieved some remarkable accomplishments during their time at UBC Okanagan. The Engineers and Geoscientists of BC's certificates in engineering will be awarded in each engineering discipline to the graduating student who shows the greatest promise and has achieved high academic standing in their discipline, and one overall certificate is awarded to the student with the highest academic standing.
Download the 2021 UBC Okanagan convocation program.
The 2021 School of Engineering Celebration of Excellence premieres at 4:30pm PDT on June 2, 2021.
The Award recipients include: Amy Ly (EGBC Civil Certificate), Yulin Shen (EGBC Electrical Certificate), and Issac Alexander (EGBC Mechanical Certificate and the Canadian Society for Mechanical Engineering Gold Medal). The EGBC Overall Certificate and UBC Head of Class Gold Medal recipient is Rohan Ikebuchi.
The Doug and Ruth Pearce Engineering Capstone Prize, in memory of Dr. Spiro Yannacopoulos, will also be presented during the Celebration of Excellence. The award recognizes the team of fourth-year students in the School of Engineering who placed first in the Capstone Design Project course. This year's winning project, an automated recycling counting hardware and software solution, was developed by Team 52 (Jack McClelland, Matthew Tucsok, Mihir Doshi, Todd Charter, and Zach Carels).
This year's Dr. Spiro Yannacopoulos Memorial Award in Engineering Leadership will be presented to PhD student Sadaf Sadat Shabanian. This award is offered by family and friends of Dr. Spiro Yannacopoulos, Professor of Engineering, in memory of his outstanding professional and personal accomplishments. It is given to the student who has demonstrated excellence in both academics and leadership.
The School of Engineering's most prestigious donor-funded student award, the Dr. Gordon Springate Sr. Award in Engineering will be presented to Venedict Tamondong. The award is annually bestowed on a student completing their Bachelor of Applied Science degree in the School of Engineering who has demonstrated a material contribution to their community outside of their program.
During his time at the School of Engineering, Venedict Tamondong has become an indispensable student advocate and leader, not just for UBC Okanagan Engineering students, but for engineering students across the country. He has served as a first-year representative, Vice-President External, and President of the UBC Okanagan Engineering Society. Tamondong also served as the Vice-President Finance and Administration and Activity Chair with the Western Engineering Students Society, and as Vice President Services with the Canadian Federation of Engineering Students. As a leader in these organizations, he has helped enrich the experiences of engineering students across the country while promoting the profession. He coordinated the following events: CFES Presidents' Meeting, Conference on Diversity in Engineering, Canadian Engineering Leadership Conference, Conference on Sustainability in Engineering, Lean Six Sigma Certification, Canadian Engineering Competition, and the Summer Session Jumpstart Program (a professional development program for new students).
"On behalf of the staff and faculty at the School of Engineering, we wish all our graduates the best of luck in their future endeavours," says Executive Associate Dean Rehan Sadiq. "Thank you for your contributions to our academic and research community."