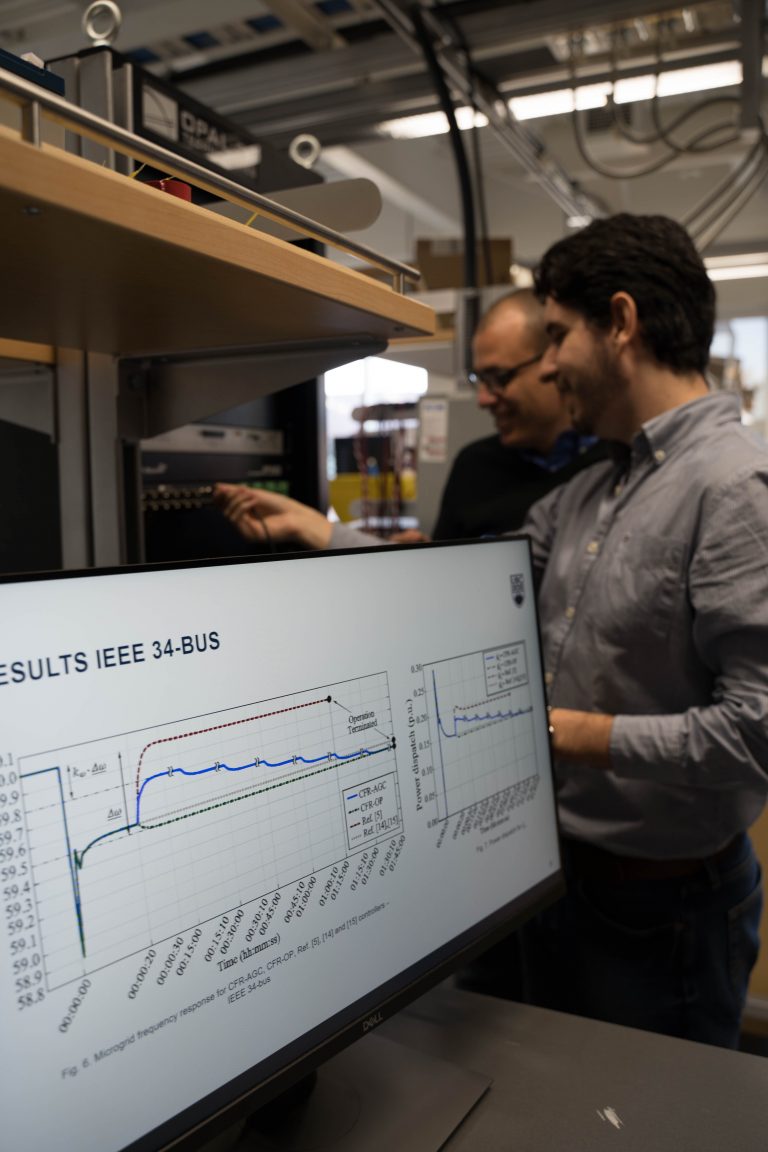 As power grids are increasingly being impacted by climate change factors such as forest fires and severe weather, UBC researchers are investigating ways to make power systems more resilient.
Electricity distribution is a complex inter-connected series of systems and grids that have their power traditionally supplied from a main power generation hub.
UBC Okanagan researchers are developing methods to improve reliability and performance through establishing mini-systems, called microgrids, within these larger distribution systems that can work in concert with the larger system but also be self-sustaining using locally distributed generation resources, such as small hydro power plants, micro turbines and solar and wind generation.
The self-sustaining piece is key according to Yuri Rodrigues, a UBC Okanagan electrical engineering doctoral student and study co-author. "Whether it is a fire that cuts off the system or a windstorm, having islanded microgrid systems can literally weather the storm until repairs can be done."
Through a series of calculations based on advanced monitoring sensors, called phasor measurement units (PMUs), the microgrid can reliably distribute the locally available power and energy retained prior to being cut-off from the larger system, until the microgrid is reconnected. These calculations can be quite complicated as they differ depending on whether the power entering the microgrid originates from renewable or non-renewable sources.
The calculations are handled by automated controllers that continuously analyze the microgrids' available resources and make adjustments to ensure consistent power distribution, frequency and voltage regulation.
Rodrigues along with School of Engineering assistant professors Morad Abdelaziz and Liwei Wang tested the automated controllers in a number of scenarios derived from microgrids being disconnecting from the main grid while also dealing with possible local system failures, e.g. loss of local generators and communication channels.
"Innovations in the development of automated controllers are making microgrids more feasible, and as climate change factors continue to strain our power grids, now might be the time to seriously consider transitioning to the safeguards of microgrids," says Rodrigues.
The research is published in the Journal IEEE Transactions on Sustainable Energy, and was funded by the Brazilian Federal Agency for Support and Evaluation of Graduate Education (CAPES) and the Natural Sciences and Engineering Research Council of Canada (NSERC).