The School of Engineering is pleased to announce that Dr.Sumi Siddiqua has been appointed as  Associate Director, Graduate Studies commencing July 1, 2020.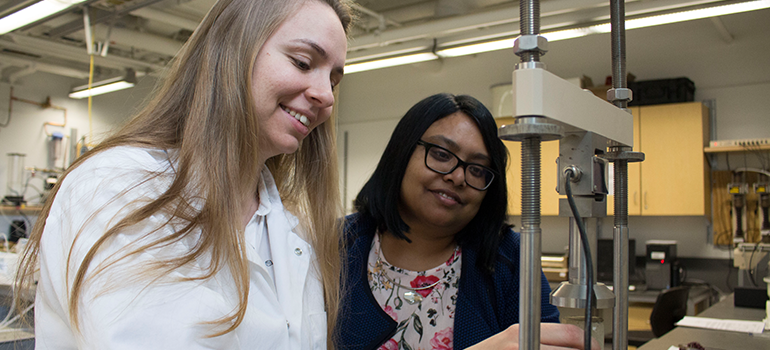 "We wish to thank Dr. Klukas for his contributions in this role," says School Director Mina Hoorfar, "and we look forward to the continued success of our graduate students under Dr. Siddiqua's leadership."
Dr. Sdidiqua is an associate professor of Civil Engineering who leads the CFI-funded Advanced Geomaterials Testing Lab.  She and her team investigate innovative solutions for ground-related environmental problems in the areas of nuclear waste repositories, energy pipelines, chemical stabilization of road subgrade materials, soil nano-particles, soil-water chemistry and the reuse of industry by-products.
Siddiqua is familiar with the inner workings of the College of Graduate Studies as she represents the School of Engineering on Graduate Council.
"I'm excited to get started working closely with our graduate students to ensure they continue unencumbered on their academic journeys," says Siddiqua.
For more information about graduate studies at the School of Engineering, visit https://engineering.ok.ubc.ca/programs-admissions/grad/ and/or https://engineering.ok.ubc.ca/student-resources/graduate/