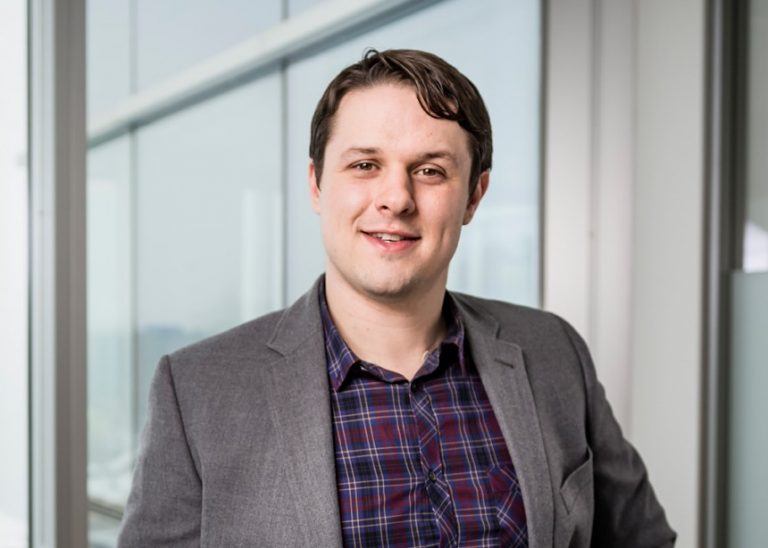 How did your experience/studies at UBC Okanagan's School of Engineering prepare you for your current role?
Starting my career with an education from UBC Okanagan's School of Engineering challenged me and helped me grow through the development of a desire for knowledge and continual learning which has helped me succeed and allowed me to adapt well to new positions and opportunities throughout my career.
What are some of your favourite memories from your time at UBC Okanagan?
My most cherished memories from UBC Okanagan fall into three categories: my peers, the professors and the projects. When you work together with other students (your peers) to complete challenging engineering assignments, a bond is formed and these friendships are still with me today. The professors help develop your desire to learn and share some of the fundamental tools of engineering that will help you succeed in the program and in your career.
The final year engineering project is partnered with industry and allows students to begin to apply the knowledge gained from the program to a real-world problem or opportunity that industry partners bring forward, which helps support the transition from academia to industry and you begin to see the potential beneficial impact of applied engineering work and know how.
Is there one class and/or prof in particular that really inspired you?
UBC Okanagan has world class professors who truly support student success and learning. I find it difficult to pick one professor or class that inspired me as I feel fortunate to say there were probably 4 or 5; for example, Dr. Vladan Prodanovic was the Faculty Sponsor of my team's final year Capstone Project and it was through his guidance and mentorship that our team was able to successfully deliver a valuable final product for our industry partner.
Dr. Yang Cao taught me Mechanics of Materials which is a foundational course on mechanical systems. In this course you learn about some of the equations that can be used to calculate material strengths and allow mechanical systems to be designed with the appropriate factor of safety. I think it's incredible that as an engineer we can design and build products that are engineered to operate safety and make the world a better place.
Did you envision that one day you'd be working in Newfoundland for an offshore energy company?
One of the most outstanding things about an Engineering Degree is the many opportunities that evolve as you continue to work, learn, and as your career advances. At the beginning of my career I would have never guessed that in the future I would be providing engineering support for an electro-mechanical subsea production system that is 350km off the coast of Canada and 150m below the surface of the ocean. This unique opportunity allows me to apply the knowledge gained from my time at UBC Okanagan along with my personal drive for continued improvement to ensure this system operates safely, with high integrity, and creates value.      
What does the future hold for you?
I am open to the challenges and opportunities that the future holds for my family and I as my education at UBC and my work experience thus far have formed a strong foundation on which to successfully tackle what lies ahead.