What inspired you to go into Engineering?
When I was a teenager, I remember visiting a civil engineer who owned a large successful construction company, and it made an impression. I also enjoyed working on the farm. As a result of those experiences, I decided I wanted to work on large construction sites. Engineering seemed to offer a great challenge and opened the door to opportunities in construction. Growing up on a farm provided the foundation for basic construction knowledge and engineering complimented that experience by providing the technical tools required to be in management on a construction site.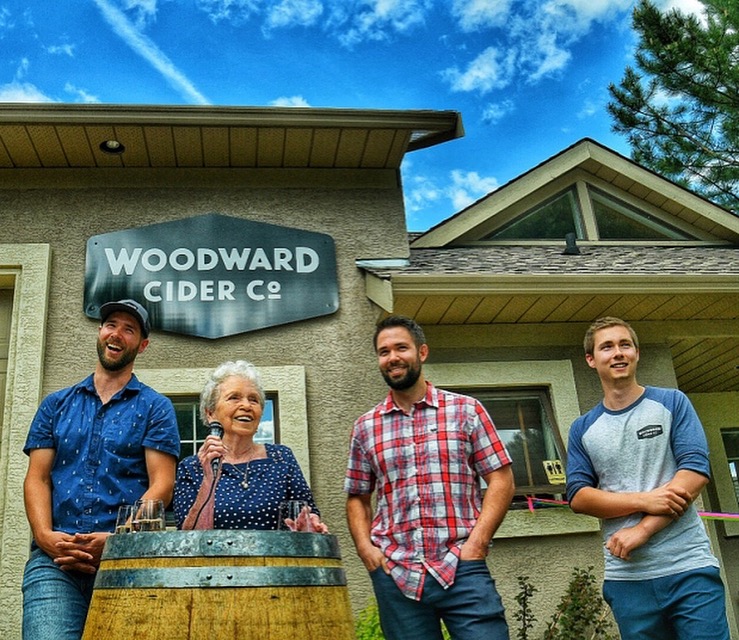 Why did you choose the School of Engineering?
UBCO was a great choice for me because it was close to home (Kamloops) but still far enough away from home to provide the independence I wanted. I had some friends and an older brother that also attended UBCO. In addition, it was also a little more financially viable than other Engineering schools in BC.
What were some of your highlights of studying at UBC Okanagan?
Winning the 2nd year hovercraft competition!
Were there some faculty / courses that really had an impact on your experience?  If so, how/which ones?
No single course had a major impact on my experience but collectively they all did! I found that I would use bits and pieces of what I learnt from each course to help with problem-solving.
Upon graduation, did you plan on taking an entrepreneurial path?
Not right away but I knew at some point I definitely wanted to start my own business.
How did Woodward Cider Company begin?  What role did you play in its creation?
I worked for 5 years doing shift work in northern Manitoba before I decided to get a "normal" job at home in Kamloops. After working for a year in Kamloops, I still had the same unsatisfied feelings with my work that I felt in Manitoba. I was driving home from Whistler after a wicked mountain biking trip with my friends when the thought of going back to work on Monday set in. Going back to a job that I wasn't happy to be at anymore. That was the tipping point for me wanting to start my own business. From then on I started reading entrepreneurial books non-stop and saving money. I was educating myself to become self-employed while not even knowing what my business was going to be. It was my girlfriend, Michelle, that got us into drinking cider. She has celiac disease which forces her to seek gluten free options. With time I really started to enjoy ciders and soon found myself buying them all the time. So there I was drinking lots of cider wondering what my big business idea could be. Hmmmm… It didn't take long for the idea of building a cidery to start making sense. I reached out to my brothers to see if they would be interested in the idea which they both were. The rest is history.
What's it like working with your brothers?  Do they have the same academic background as you?
Although Tim and Ben are not working full time in the business yet, they do participate in the company at a board level. It's pretty cool.  We've come together, and really work quite well together despite how we used to treat each other growing up. Tim and Ben both attended UBCO's School of Engineering; Ben took Civil (Class of 2010) while Tim took Mechanical (Class of 2017).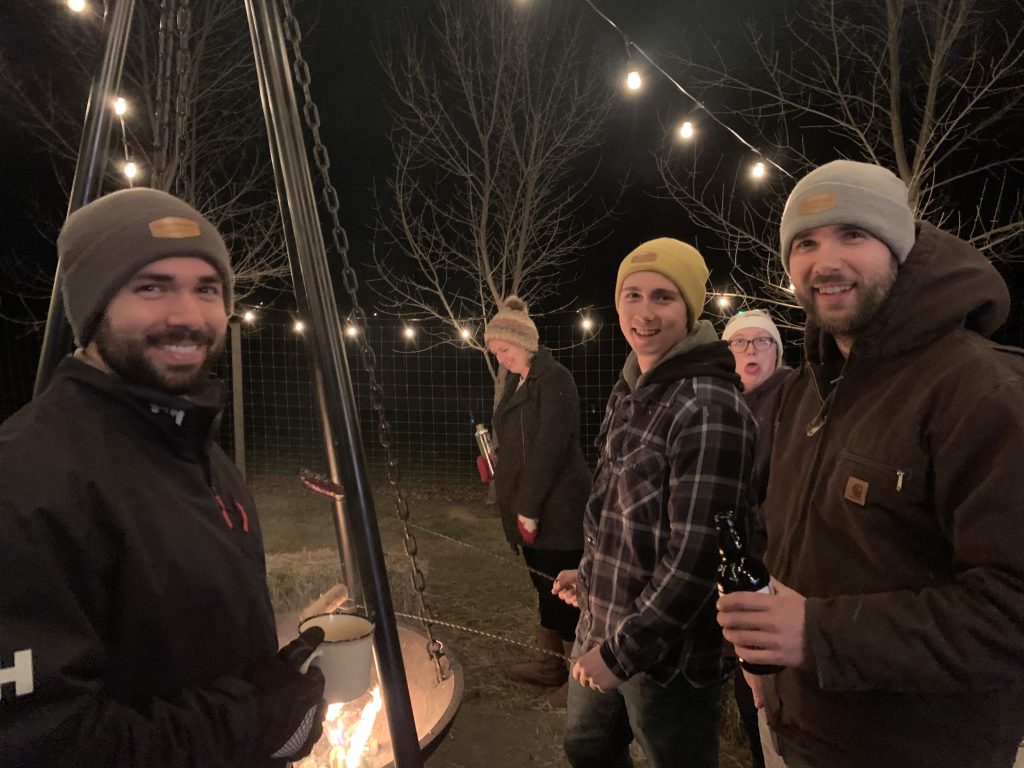 Was it important to you to stay in the Interior?  If so, why?
The interior is home for me. It's where most of my family is. I always say you have to go away for a while to be able to appreciate what it has to offer. The people are friendly, the climate is favorable and the terrain offers unmatched beauty and plentiful outdoorsy activities.
Overall, what would you say is the impact that UBC Okanagan and the School of Engineering has had on you?
My education at UBCO has been an essential step to where I am today. Engineering provided the foundation and tools I needed to open the door to industry. From there I learned many different aspects of business including, human resources, finance, safety,business development, marketing, sales, operations, etc. It has been pretty handy having all this knowledge when starting my own business.
What's on the horizon for the company, and for you?
We are in a scale up phase. The current short term goal is to get large enough to support my two brothers to enter the business. After that, the door is wide open for further business ventures; maybe a distillery or a meadery** – making booze is fun!
* A cidery is a facility were apples are crushed into apple juice for use in making apple ciders (source: wikipedia.org/wiki/Cider_mill)
** A meadery is a winery that produces honey wines or meads (source: wikipedia.org/wiki/Meadery)