The School of Engineering's class of 2019 crossed the stage and were conferred their degrees this afternoon.  Over 200 undergraduates and nearly 70 graduate students received their degrees at the convocation ceremony.  Of those graduates, 9 undergraduate students received their Minors in Computer Science and 2 received Management Minors.
Photo gallery of 2019 Awards Reception
Photo gallery of Convocation 2019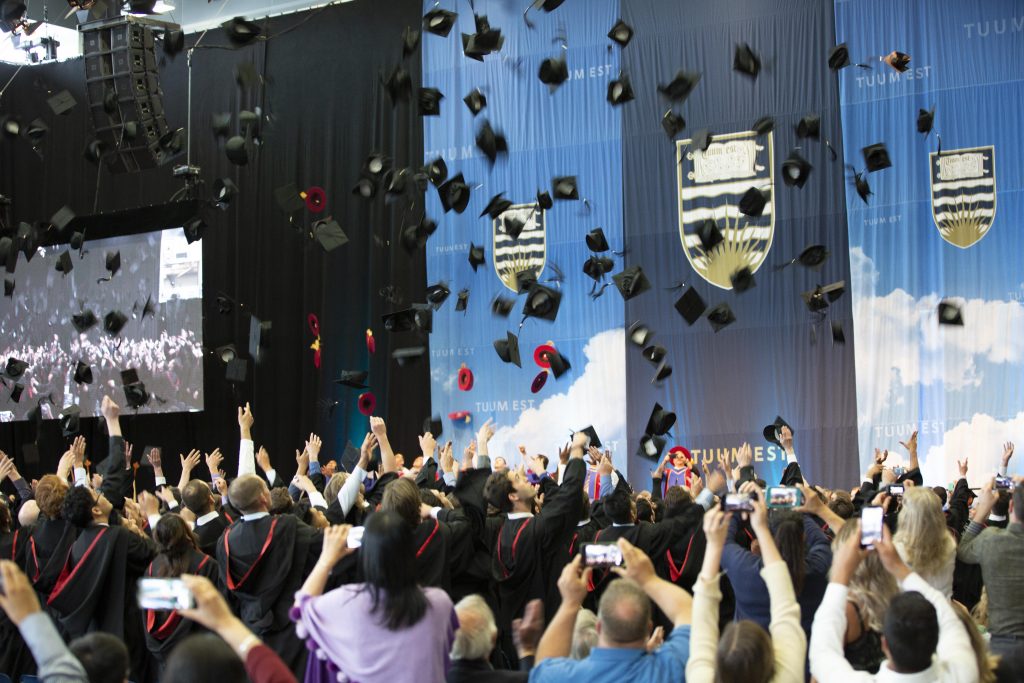 Full listing of undergraduate and graduate students who were scheduled to cross the stage to receive their degrees at Convocation 2019
218 Undergraduates
| | |
| --- | --- |
| Civil | 65 |
| Electrical | 48 |
| Mechanical | 105 |
68 Graduate Students
| | |
| --- | --- |
| MASc Civil | 12 |
| MASc Electrical | 13 |
| MASc Mechanical | 12 |
| MEng Civil | 5 |
| MEng Electrical | 3 |
| MEng Mechanical | 10 |
| PhD Civil | 8 |
| PhD Electrical | 1 |
| PhD Mechanical | 4 |
Graduates heard from UBC dignitaries during today's convocation, and student speaker Jessica Rempel.  Rempel, a mechanical engineering graduate, talked about the challenges and successes she and her fellow graduates experienced during their time at the School of Engineering.  As an active member of the Okanagan campus, Rempel was recognized earlier in the day with the Dr. Gordon Springate Sr. Award for her contribution to the community outside of the program.
Each year, top students are recognized for their accomplishments during the past year.  Engineers and Geoscientists of British Columbia celebrates students who show great promise and achieve the highest academic standing in their discipline.  An overall certificate for highest academic standing within the School of Engineering's Class of 2019 was awarded to Ethan McKoen.  McKeon also received the UBC Head of Class Gold Medal.  The medal is presented to the student with the highest GPA in the graduating class.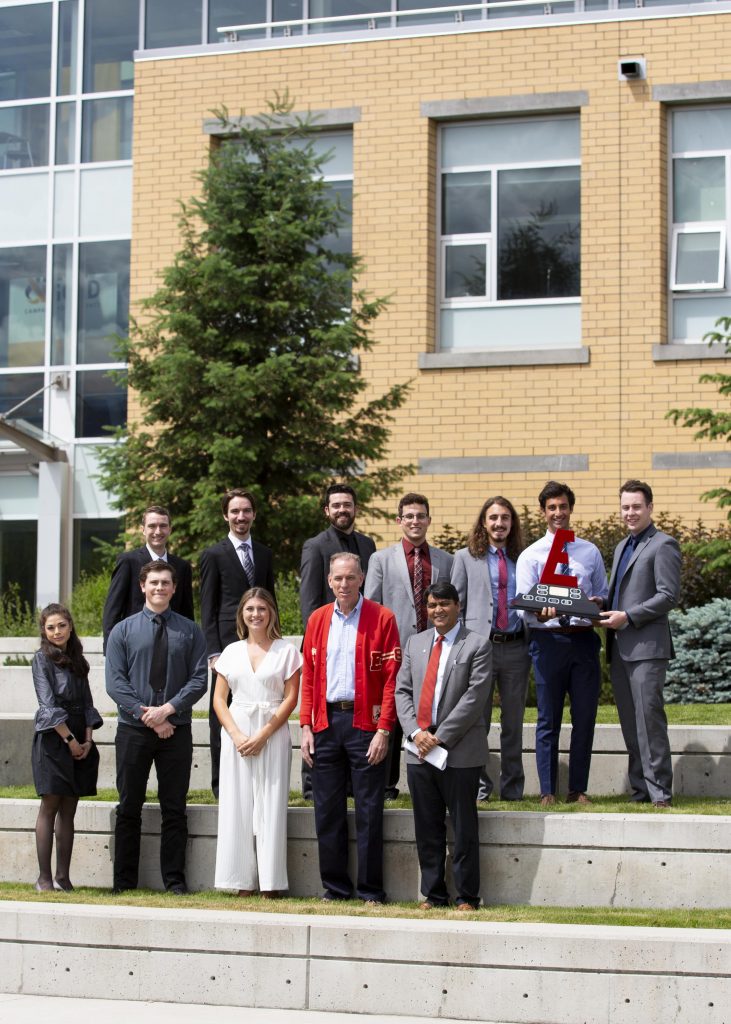 Eric Sandberg received the certificate for civil engineering, Joel Pfannschimdt for electrical engineering and Jesse Morales for mechanical engineering.  Morales was also awarded a gold medal from the Canadian Society for Mechanical Engineering for being the top graduating mechanical engineering student (the award is presented to the top mechanical engineering at each Canadian university).
This year's Capstone Group 49 (Mike Bowes, Adam Campbell, Nico Volpe, Simon Marriott and Junal Sharma) received the Doug and Ruth Pearce Engineering Capstone Prize, presented in memory of Dr. Spiro Yannacopoulos.  The group was recognized for their project that including designing, developing and building a working prototype of a machine that assists in manufacturing vinyl stair nosings or caps using vinyl flooring planks.