The 2019 edition of ENGR 499 Capstone Design Competition wrapped up Wednesday with a Showcase at the Coast Capri Hotel.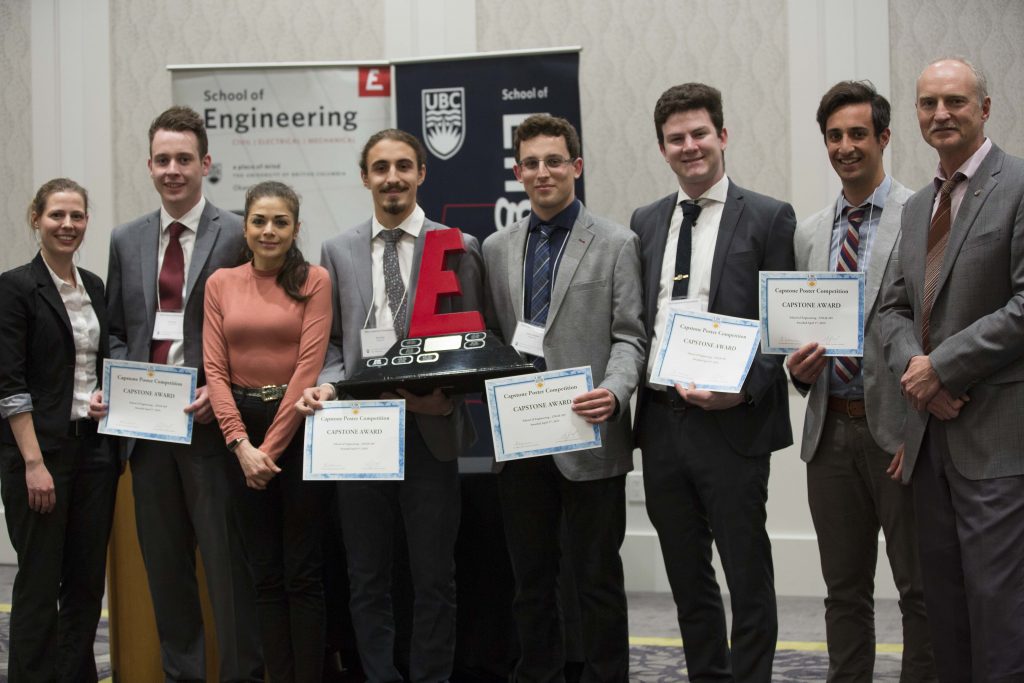 Fifty-seven design projects were considered culminating in 47 student groups unveiling their design solutions of real-world engineering problems at the Coast Capri.  Many of the projects were multidisciplinary, and in a specialized area of engineering and involved thirty-three industry partners and 234 students.
Each project culminated with the delivery of a comprehensive project report and a formal presentation to an adjudication panel consisting of industry stakeholders, graduate students and faculty.
"We had nearly sixty submissions by industry seeking to participate in this year's course," explains Sabine Weyand, lead ENGR 499 instructor.  "The variety of projects addressed a wide-range of topics from portable chicken coops to ultrasonic sensors in autonomous vehicles to alternative energy solutions."
The course enabled students to use knowledge gained from engineering courses taken throughout their program, including those in design and engineering communication, to successfully identify a solution to a specific industry challenge with the assistance of a faculty advisor.
Group #48 was recognized as the top civil project with their "Complete Compact Community Design Project".
"Positioning of Pneumatic Cylinder", group #19, was the top Electrical project winner.
Group #19 "Dual-Mechanized Haul Truck Rim Rust Removal System" was awarded the top Mechanical project prize recipient while Group #22  "Clipless Mountain Bike Pedal" received the  top inter-disciplinary prize.
The top overall winner was Group #49 "Vinyl Nosing Assembly Machine" who designed a manufacturing procedure to create stair casings using vinyl products that match the vinyl flooring products used in new builds perfectly.  The capstone industry partner for Group #49 is based in West Kelowna.
FULL LIST OF PROJECTS & JUDGING SCHEDULE:
| | | |
| --- | --- | --- |
| | | Mechanical |
| Approx Judge Time | Project # | Project Title |
| 16:00 | 36 | FFAST – Forest Fire Attack and Suppression Technology |
| 16:07 | 13 | Bulletproof Vests with Improved Resistance to Vapour Permeation |
| 16:14 | 23 | Replaceable Blade Stabilizer for Mud Motor OR  Thrust Bearing Destructive Test Rig OR Smart Test Bed Design OR Downhole Tool Displacement Measurment Device OR Addition of Selective Damping to Mechanical Thruster |
| 16:21 | 29 | UBCO Motorsports Aerodynamics Package |
| 16:28 | 31 | Tidal Power Generator |
| 16:35 | 33 | Nut Processing Equipment |
| 16:42 | 37 | Residential Hammer Pile Driver |
| 16:49 | 45 | Powered Hang Glider |
| 16:56 | 46 | Integrated Lab-on-Chip Portable Cell Patterning Incubator & Monitoring System |
| 17:03 | 47 | Zero Emission Residential Heater |
| 17:10 | 52 | Non-rebreathing valve design for exercise testing |
| 17:17 | 8 | Confidential Mining Vehicle Corrosion Mitigation |
| | | |
| | | Electrical |
| Approx Judge Time | Project # | Project Title |
| 16:00 | 17 | Smart Indoor Wayfinding with Help of Beacons |
| 16:07 | 19 | Positioning of Pneumatic Cylinder |
| 16:14 | 21 | Design and construction of an embedded woven fabric sensor system |
| 16:21 | 26 | Engineer Alternative Energy |
| 16:28 | 27 | Development and prototyping of small hydro generation system using real-time power system simulation |
| 16:35 | 34 | Regenerative Brake System |
| 16:42 | 35 | Drone network enabled 3D modeling system |
| 16:49 | 39 | Semi-Automatic Robotic Object Handling for Persons with Limited Upper Body Movement |
| 16:56 | 50 | Positioning Any Objects By a Single Camera Using Deep Learning Techniques |
| 17:03 | 54 | Electromagnetic Sensor Arrays |
| 17:10 | 56 | IOT integrated aquaponics education pod |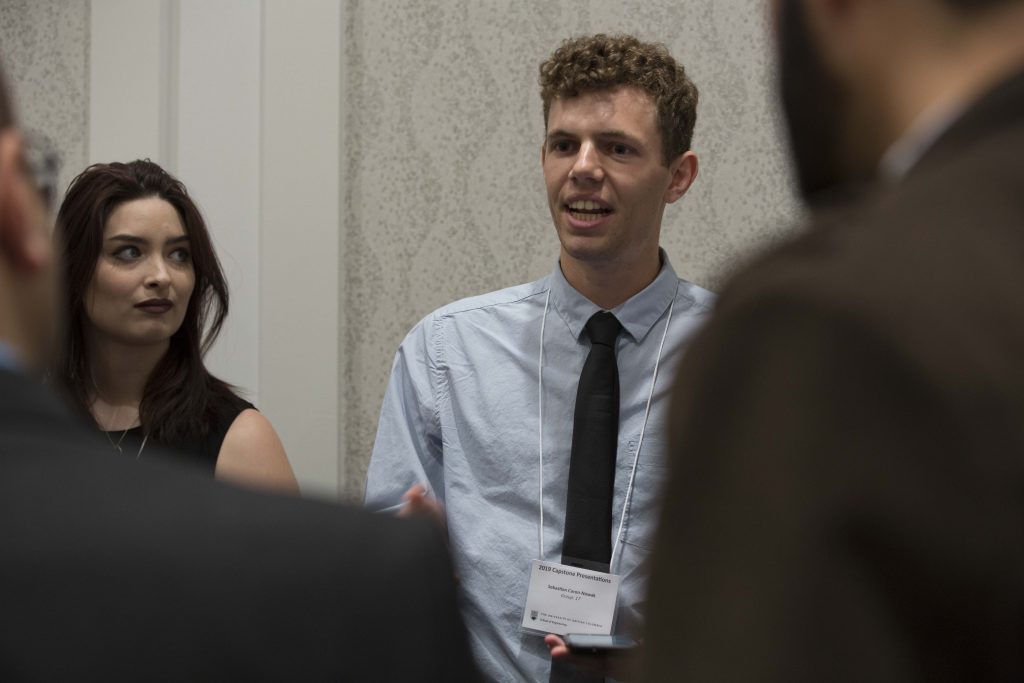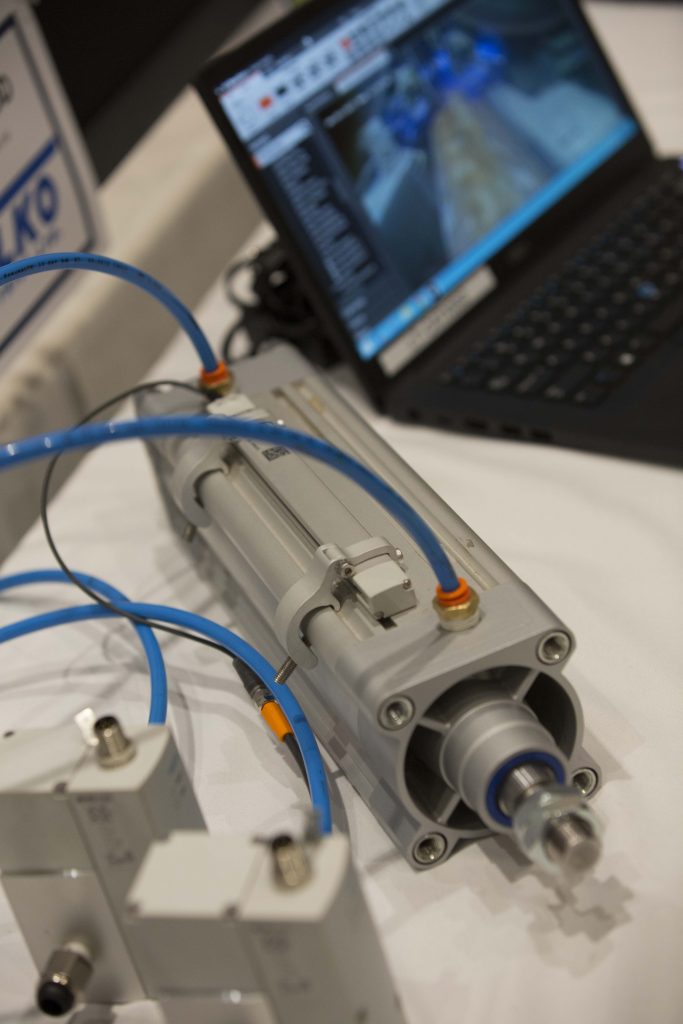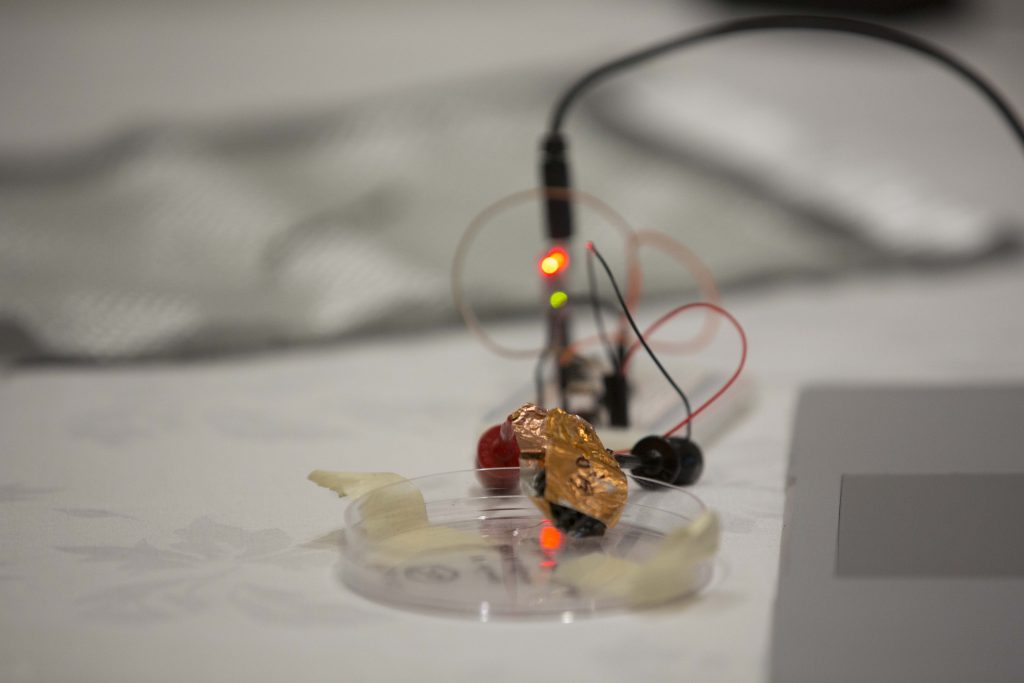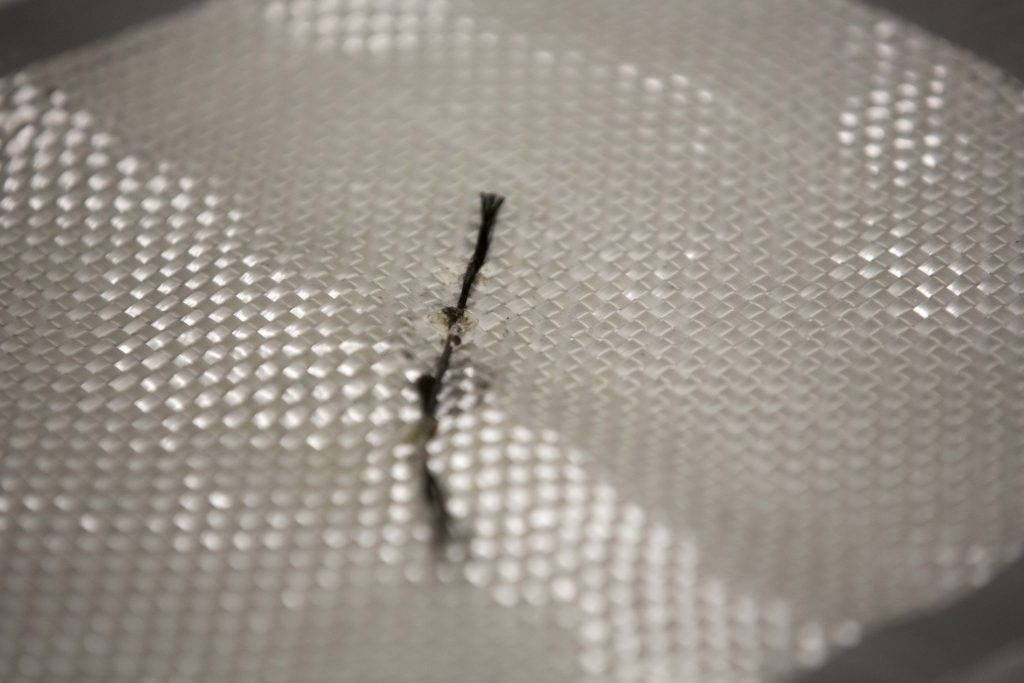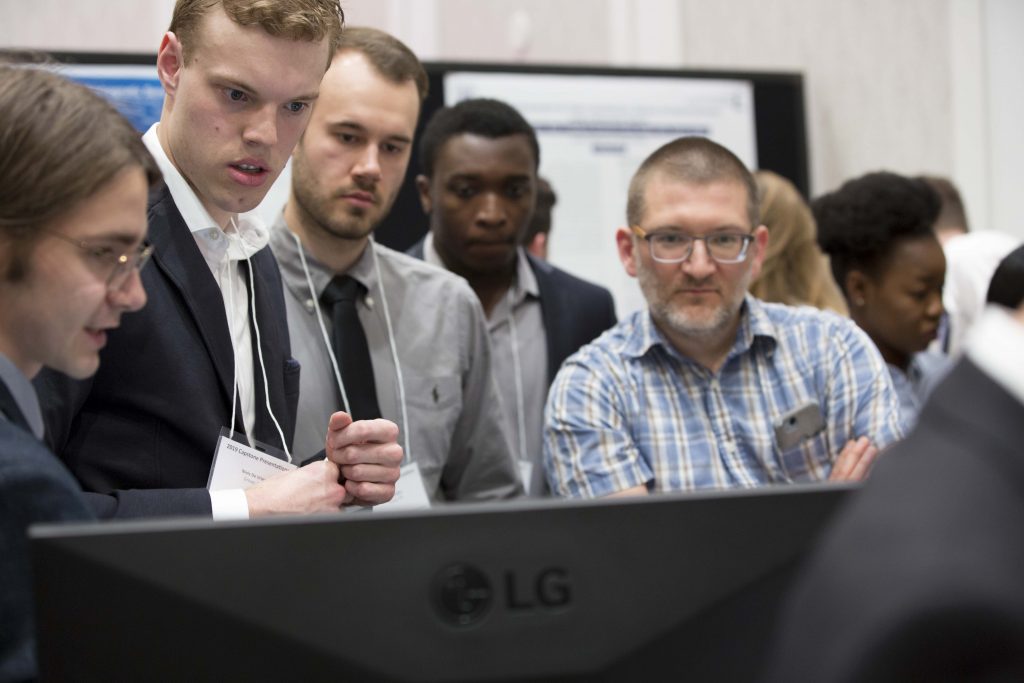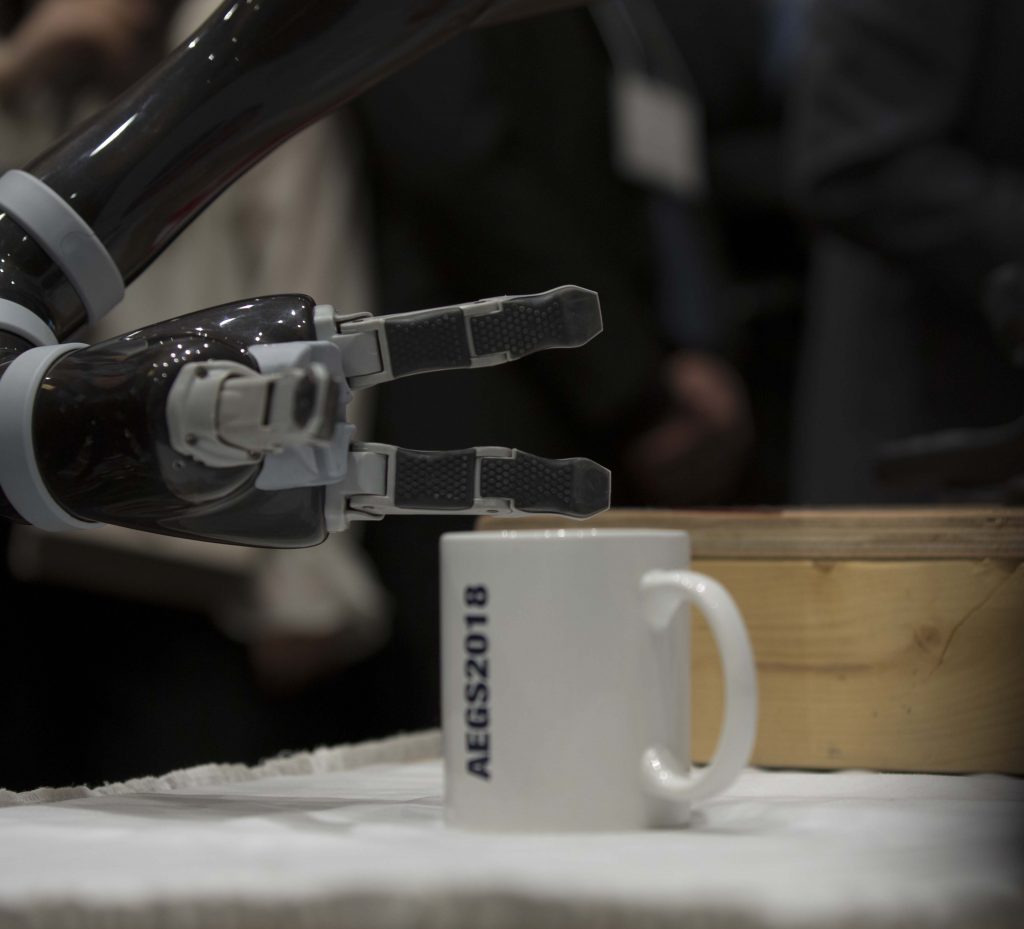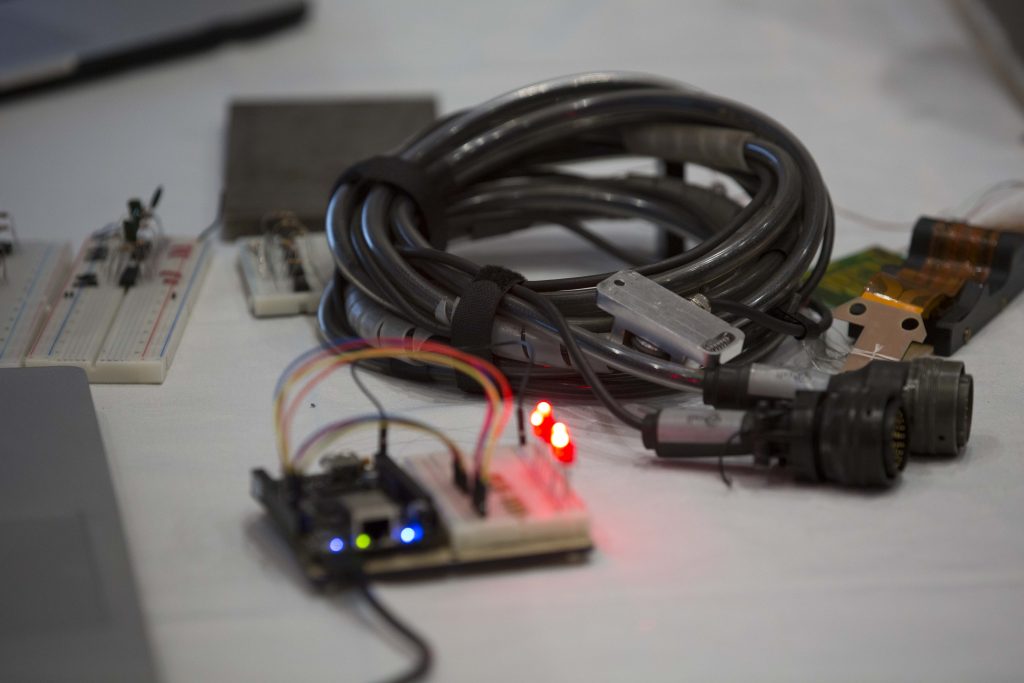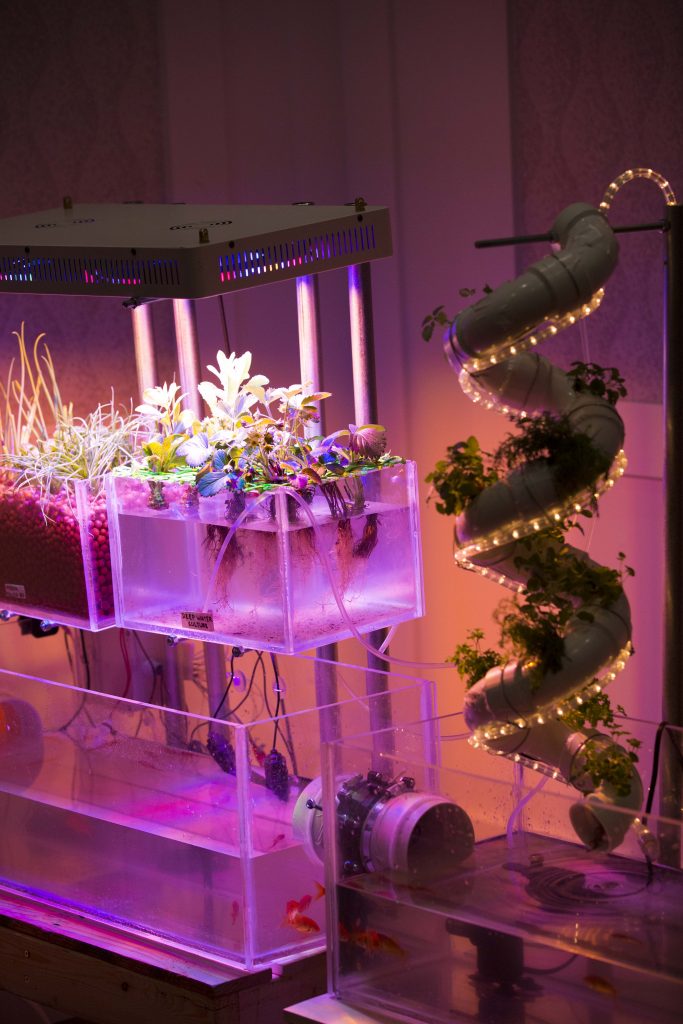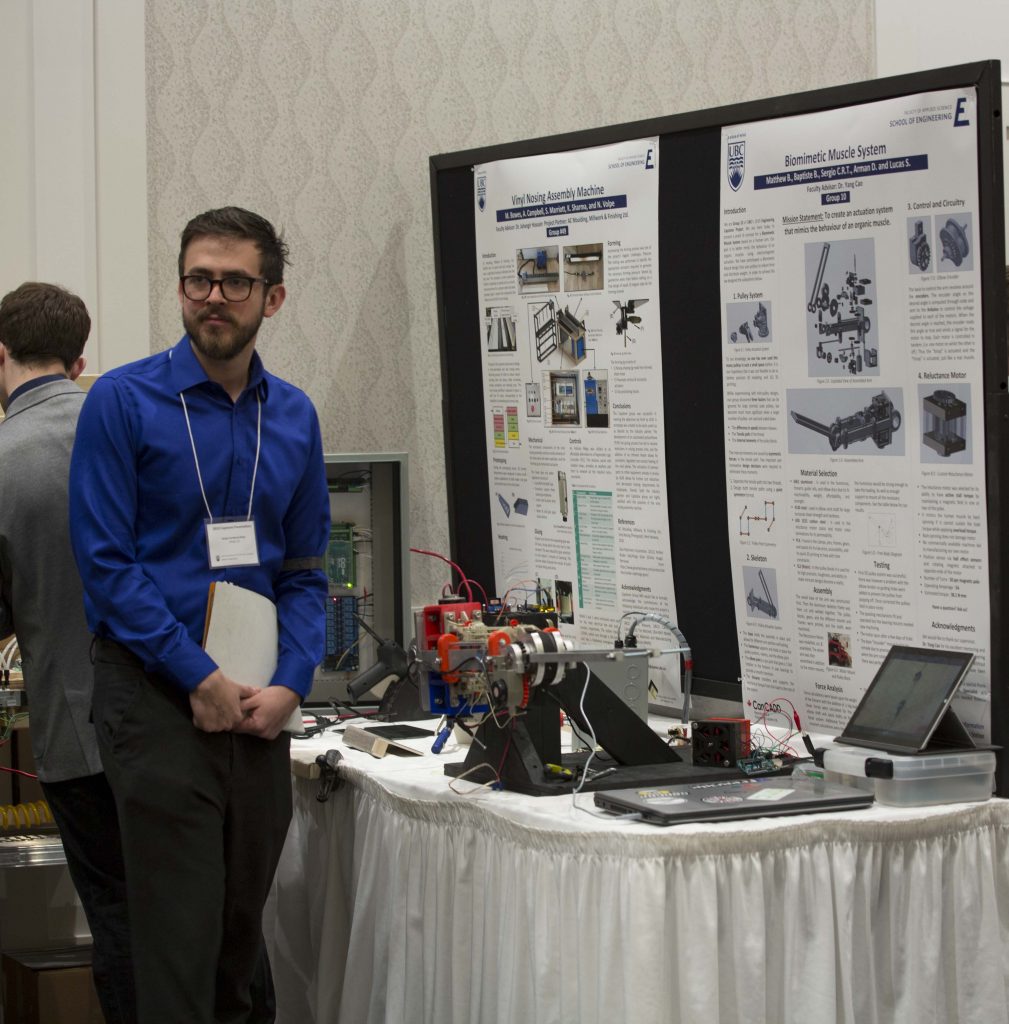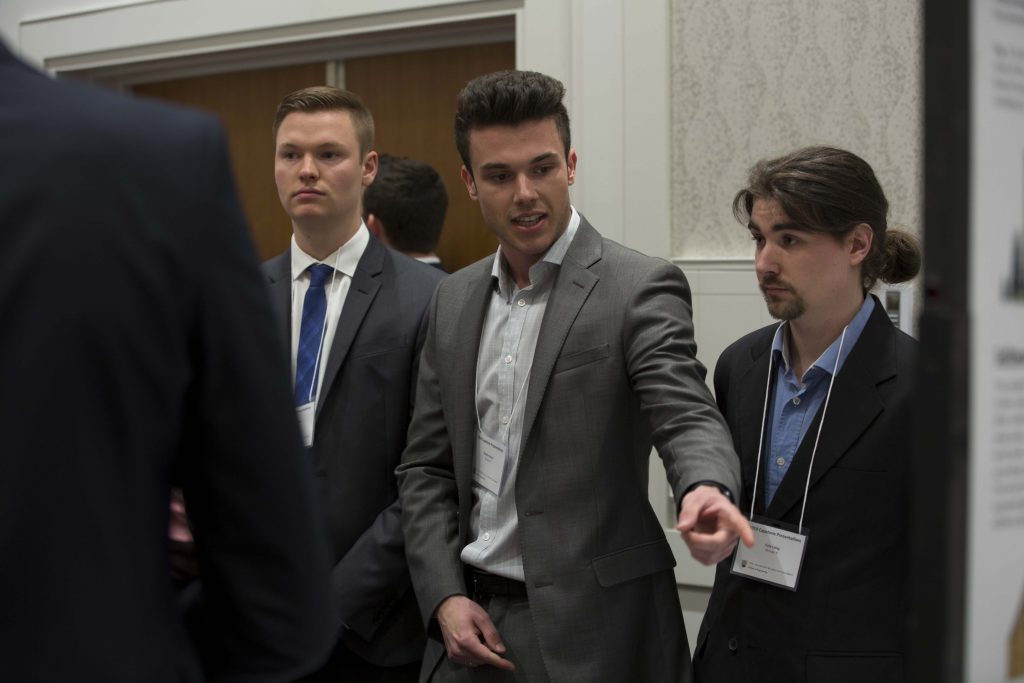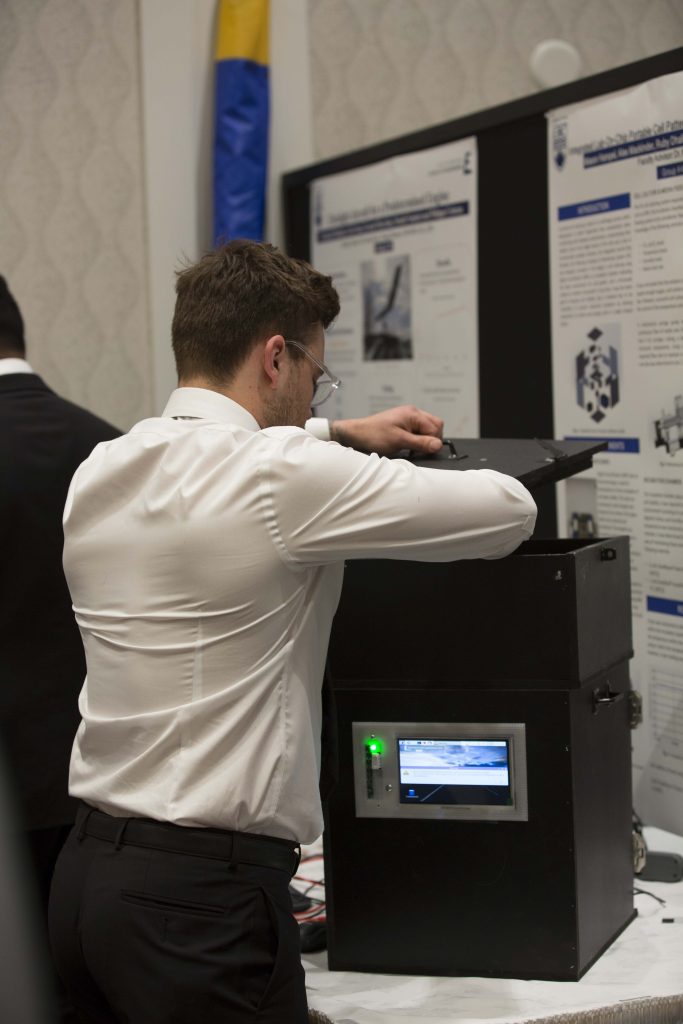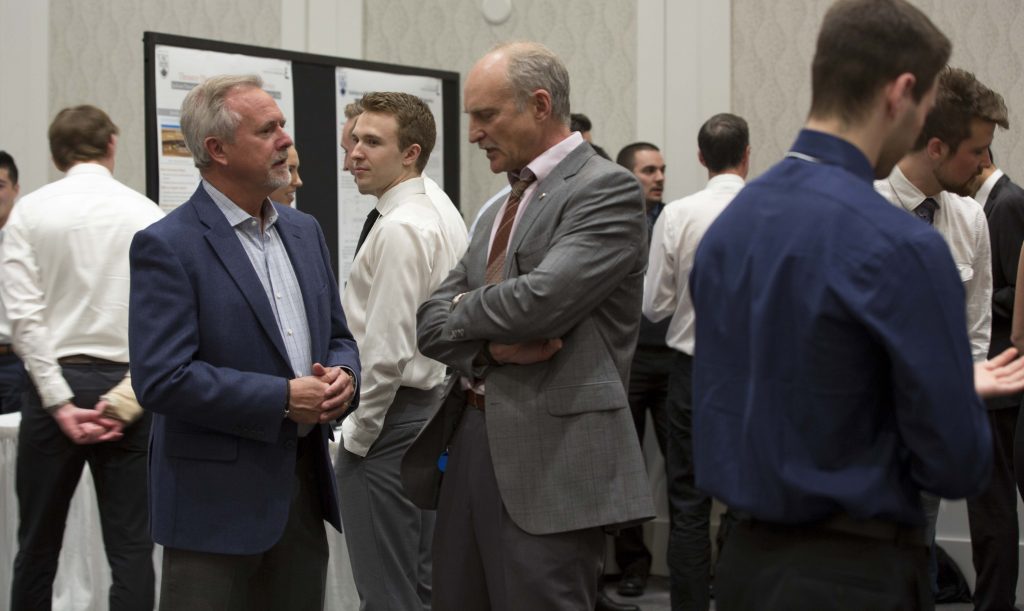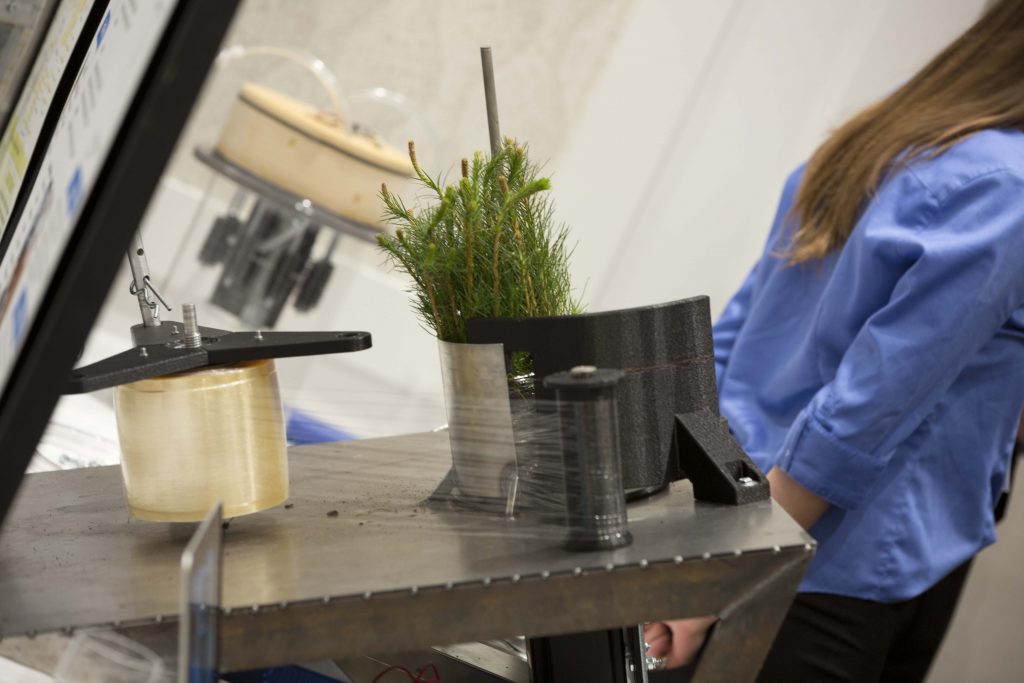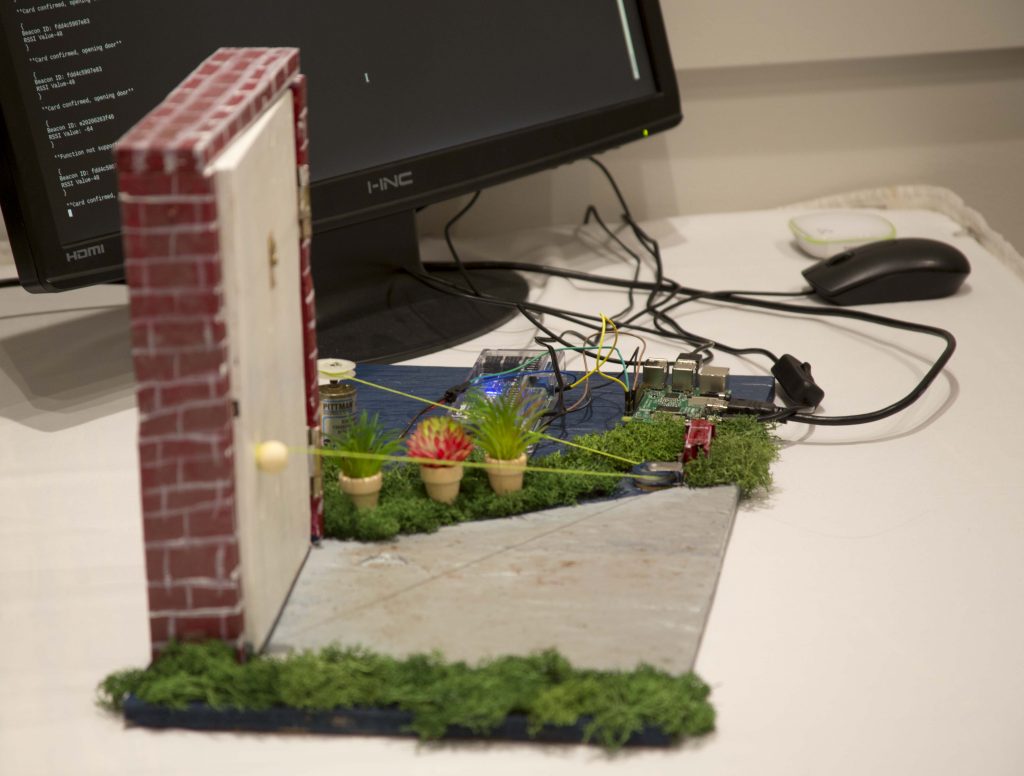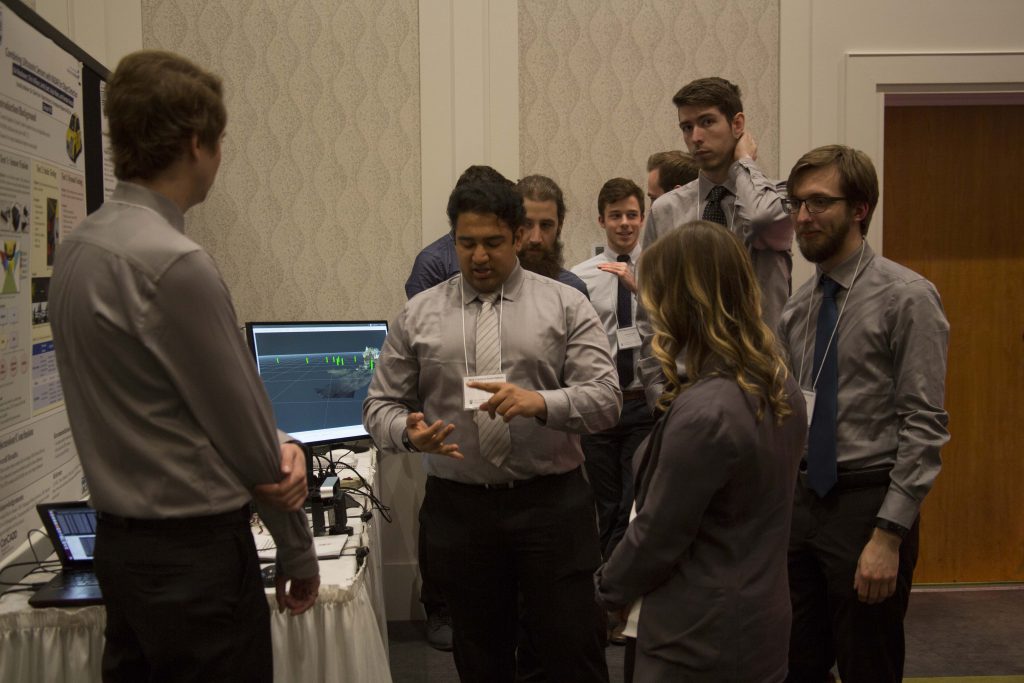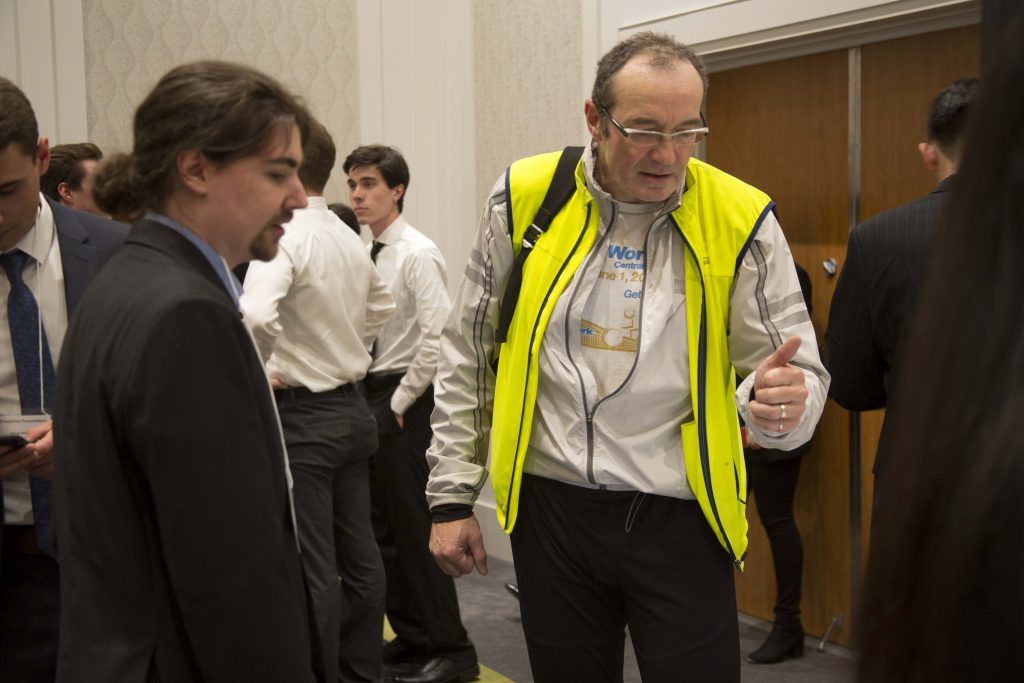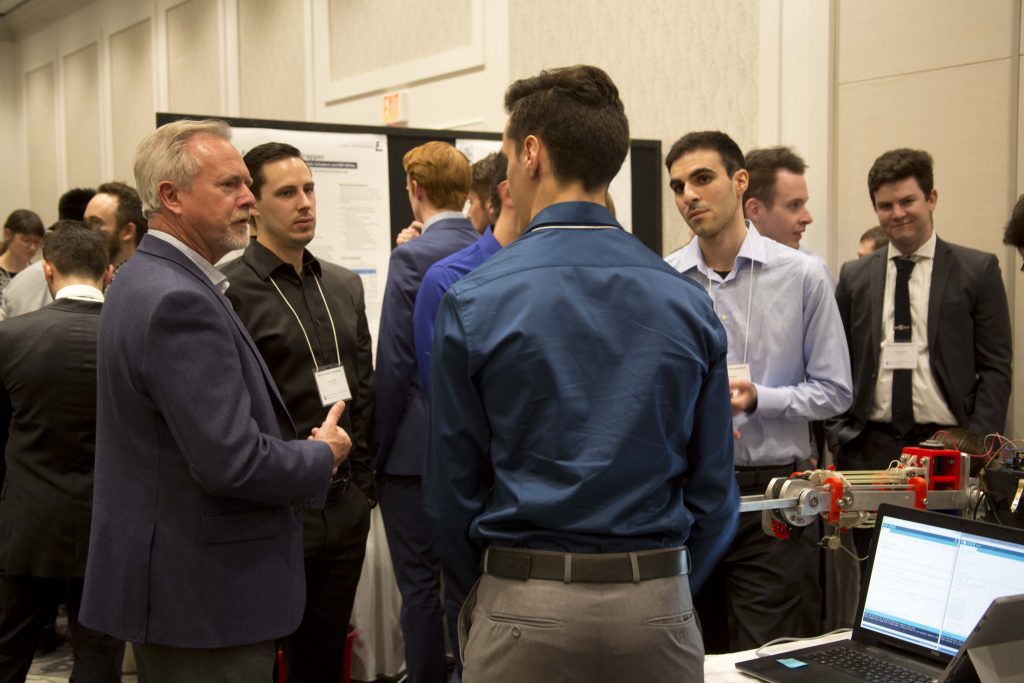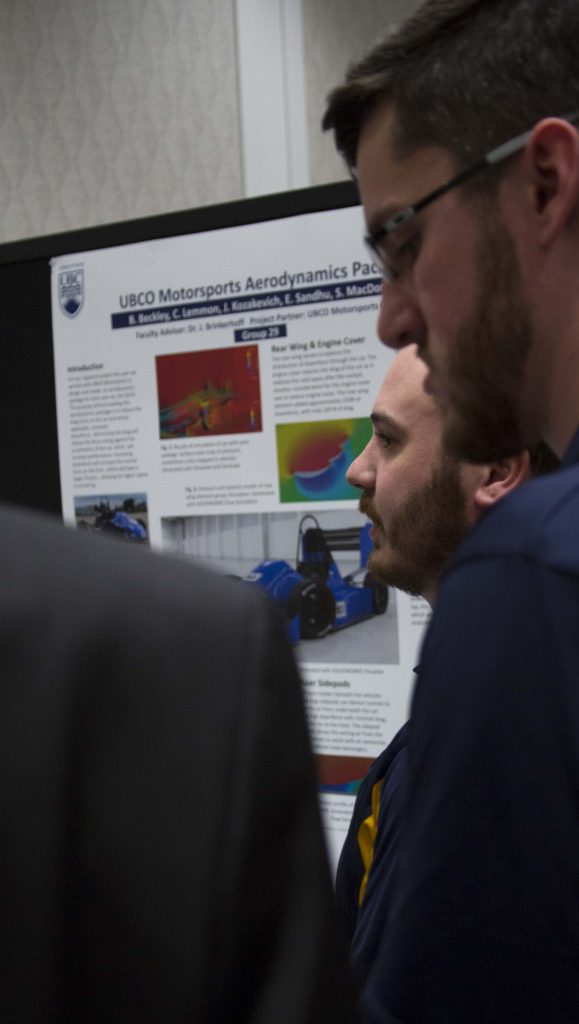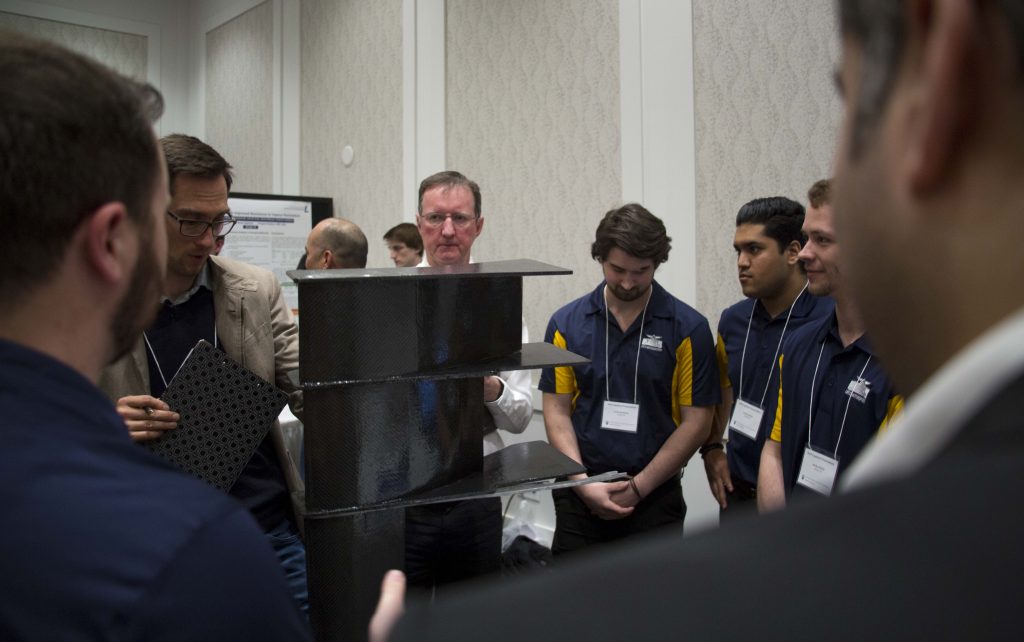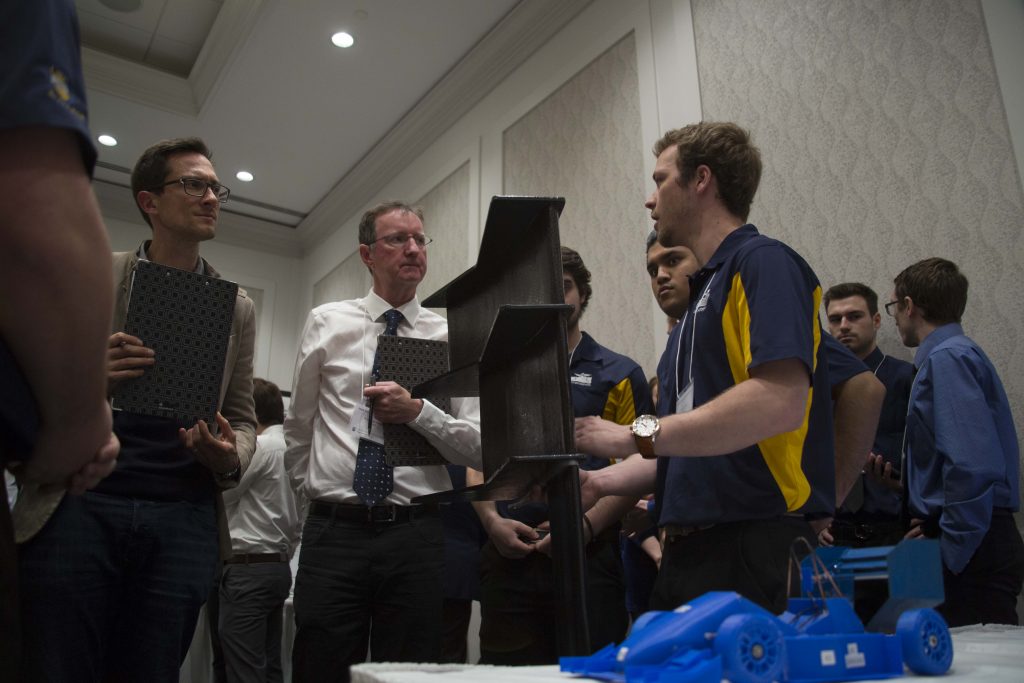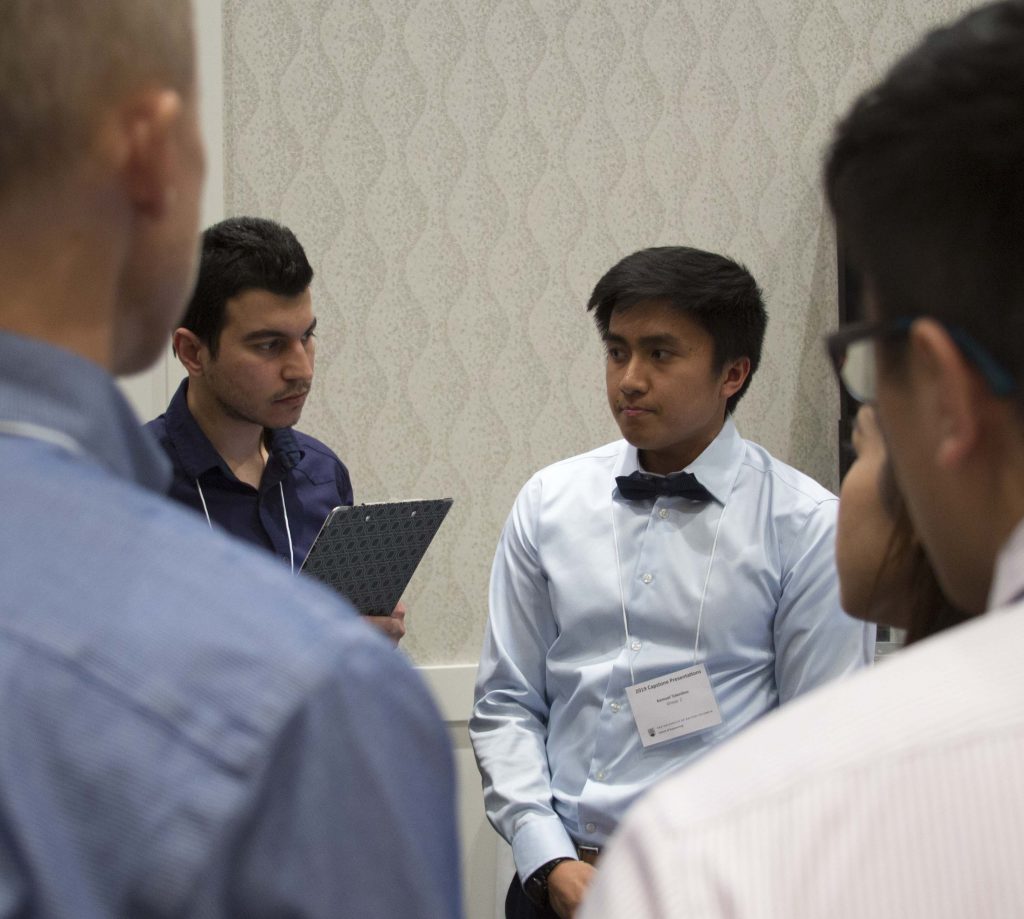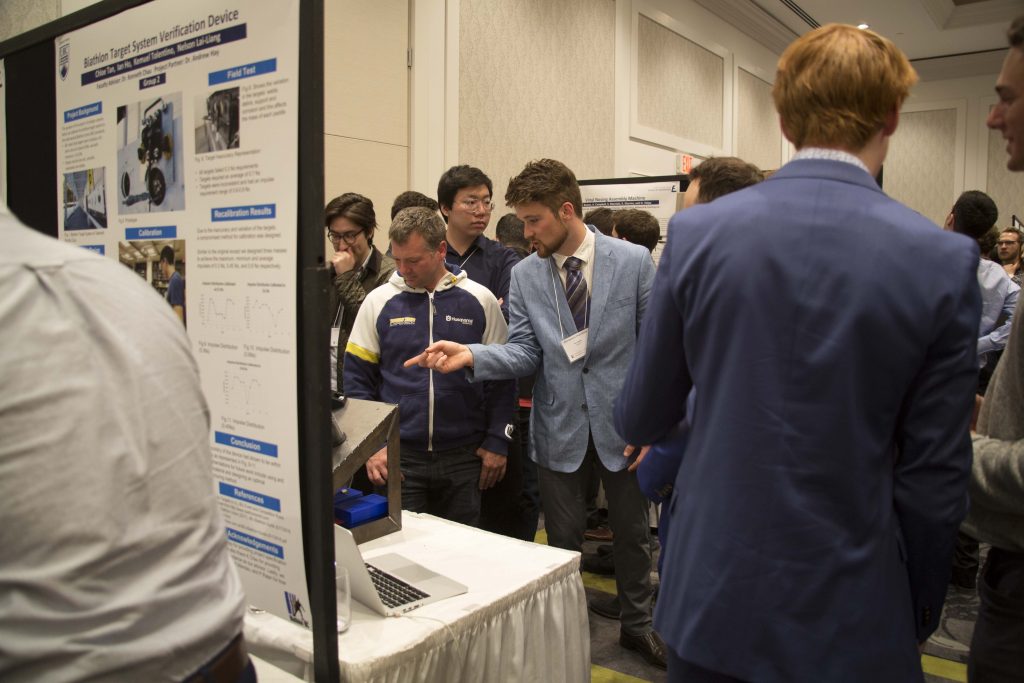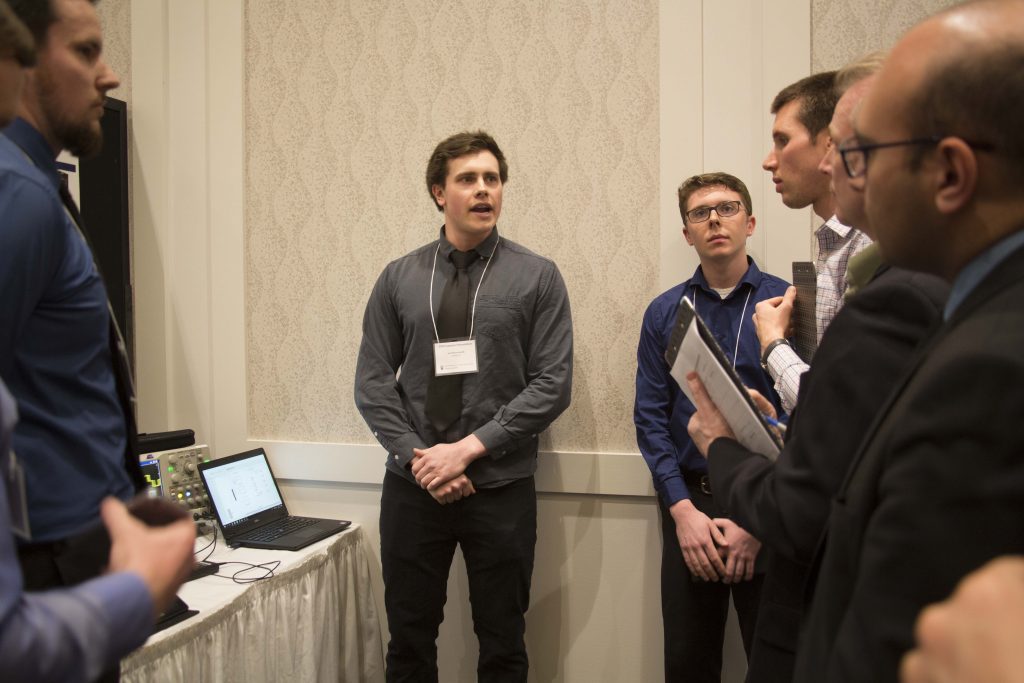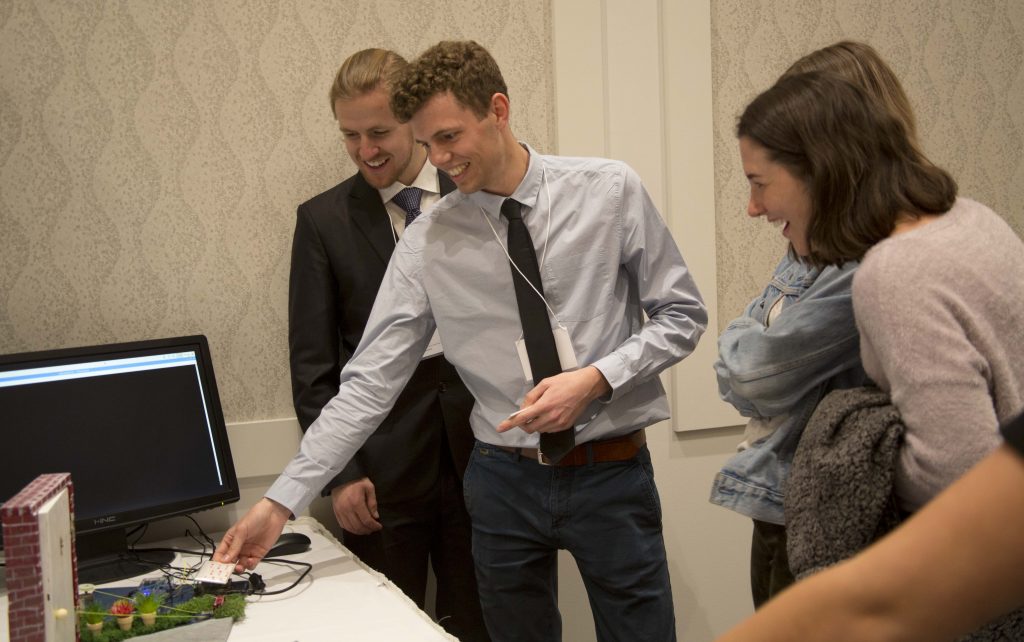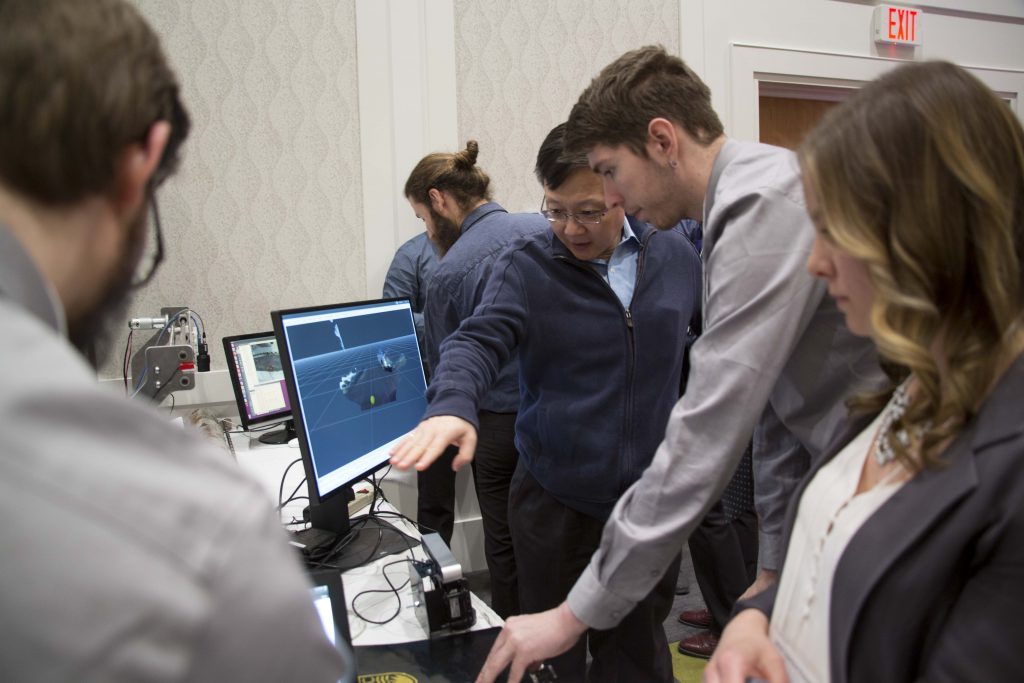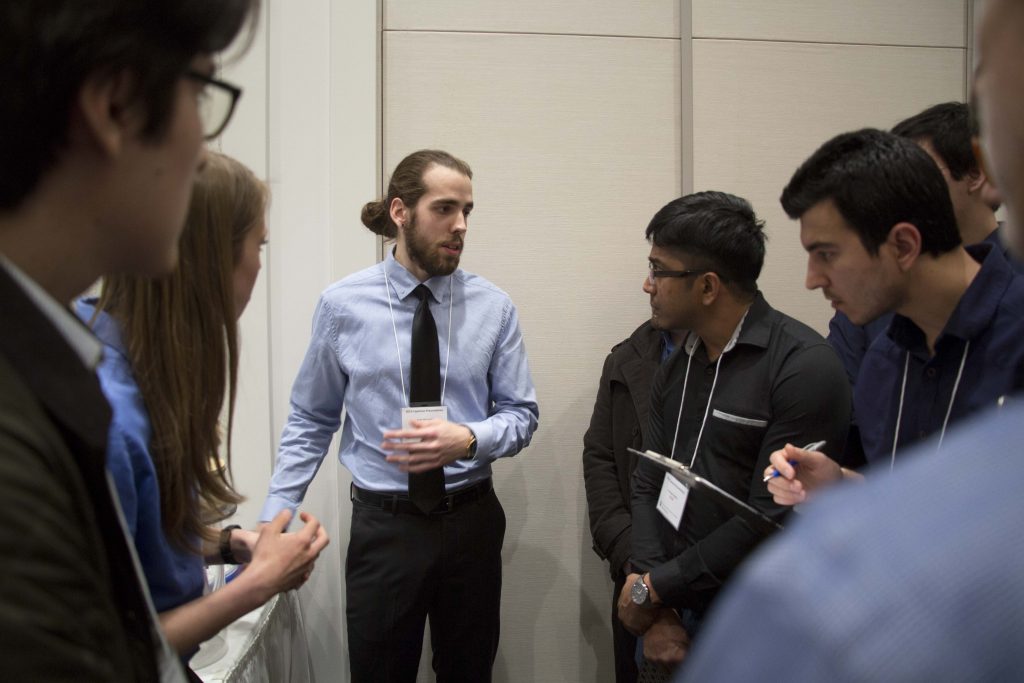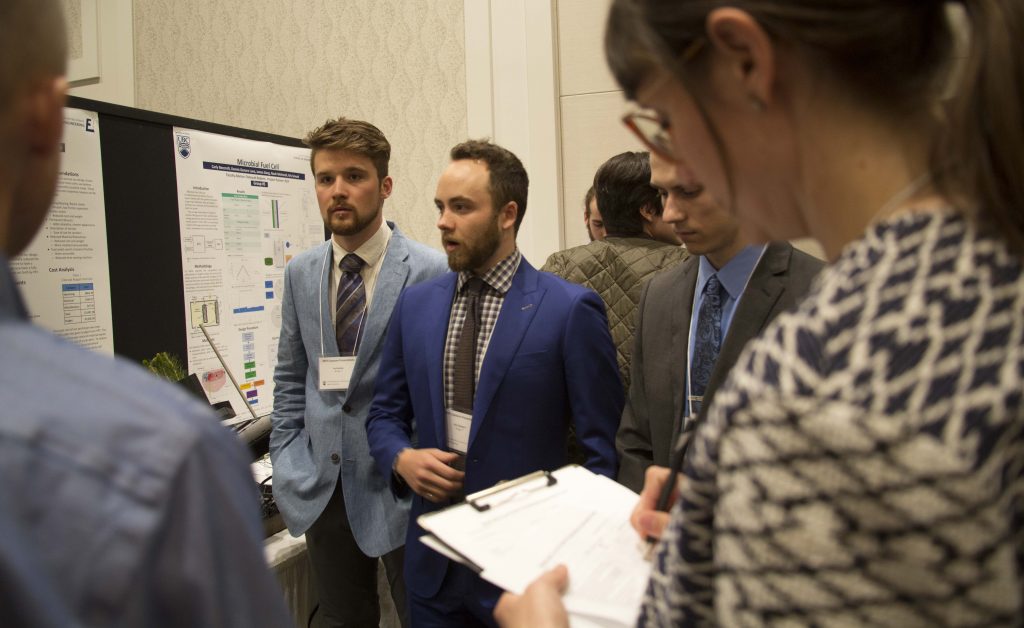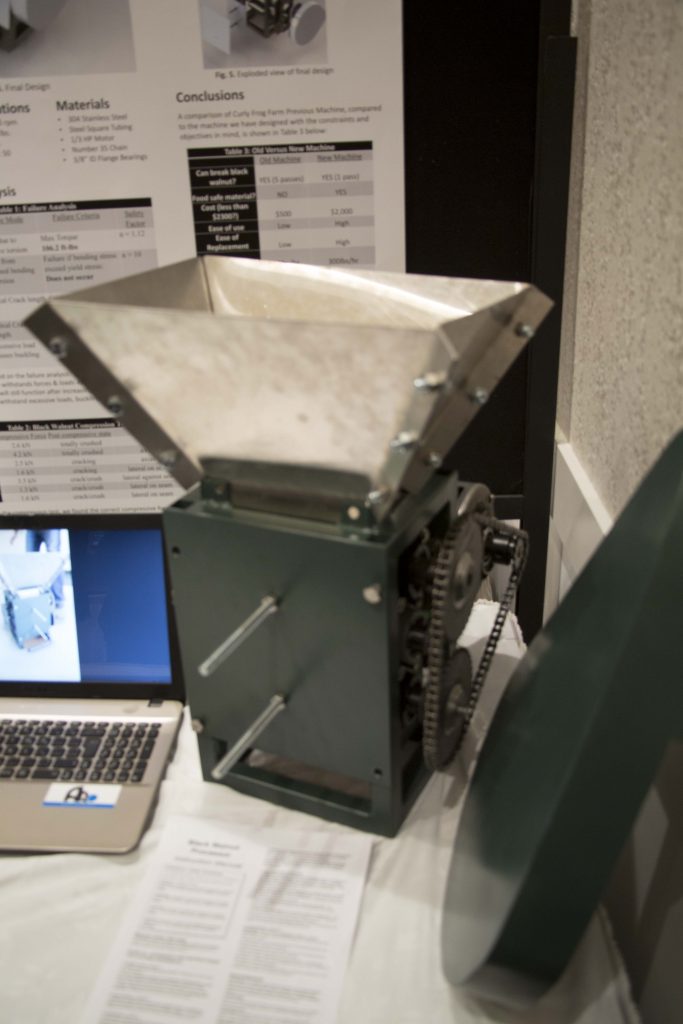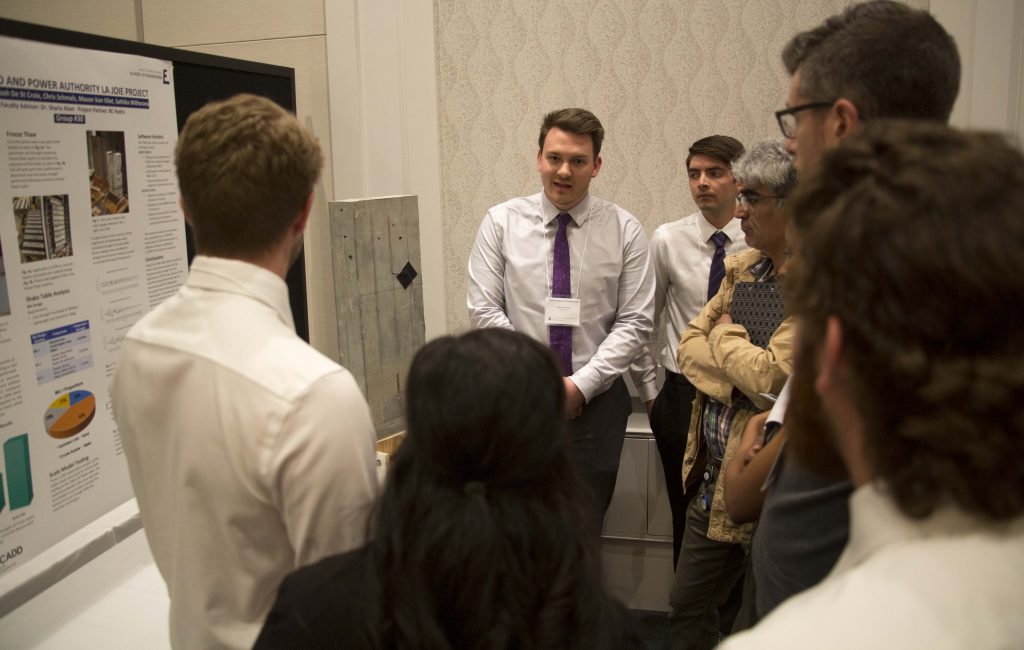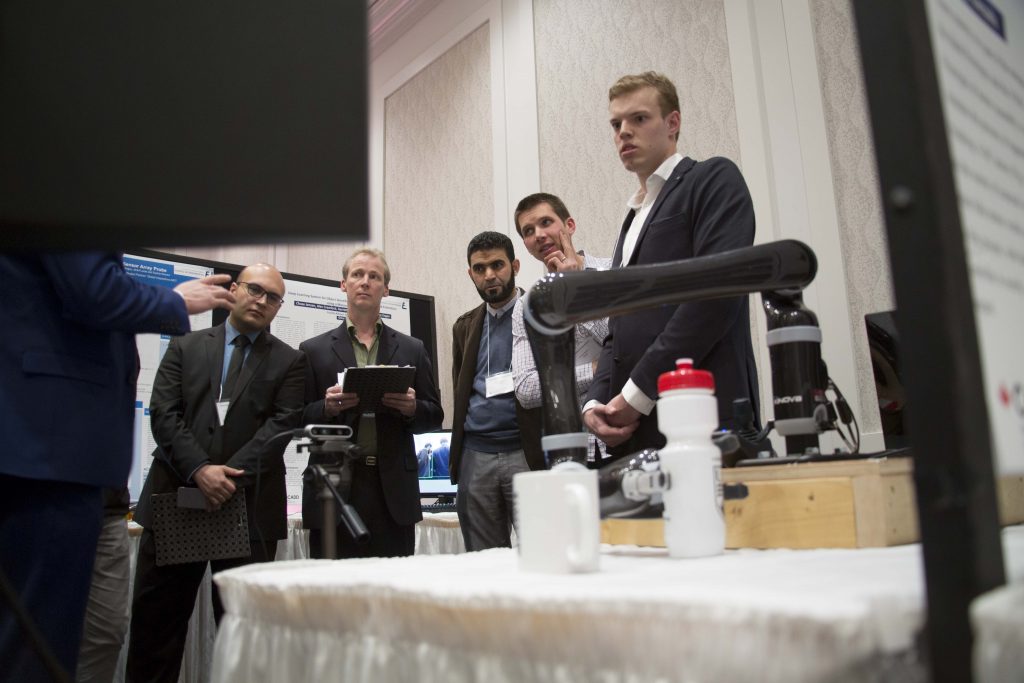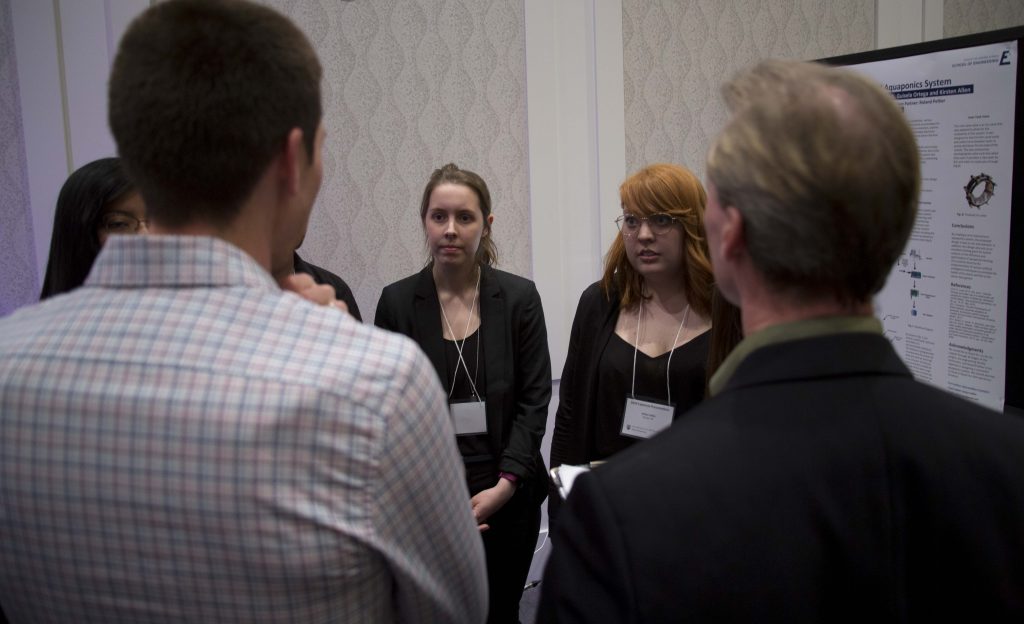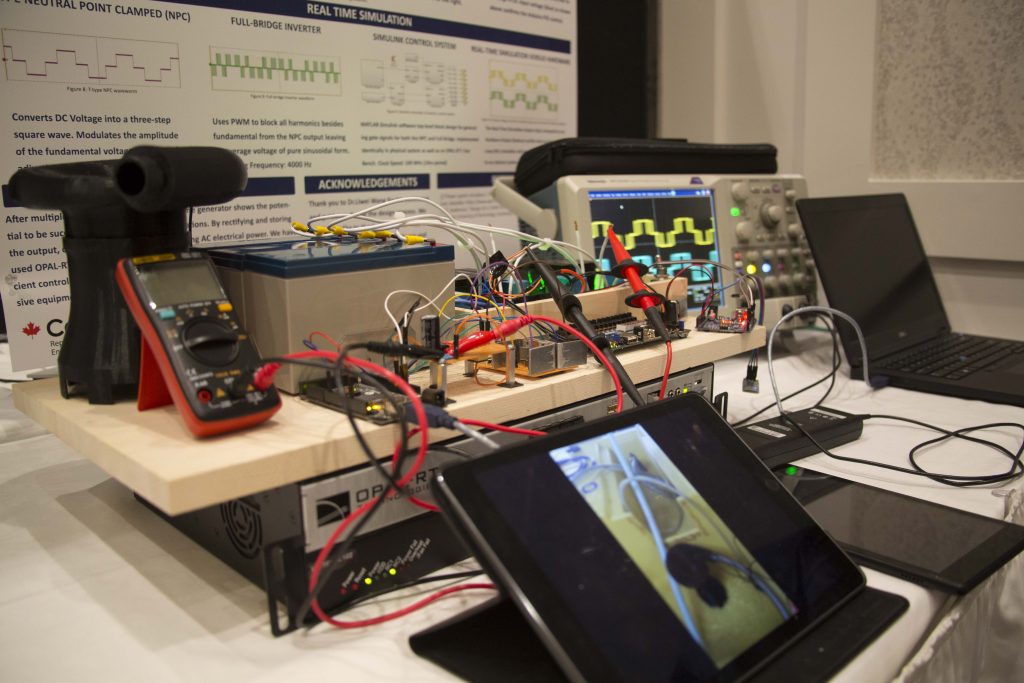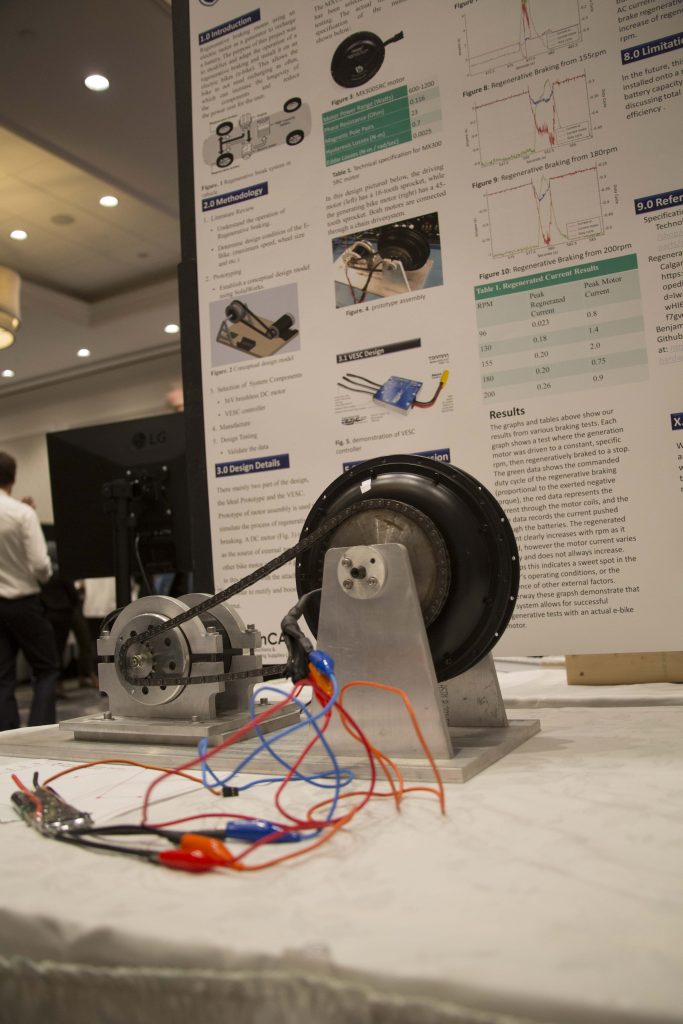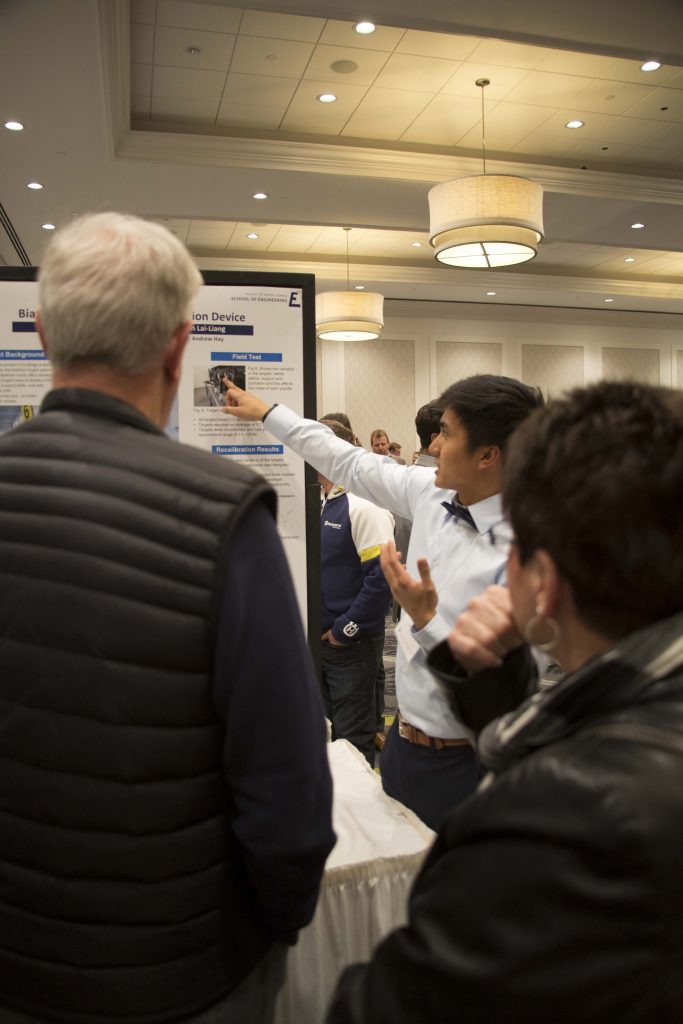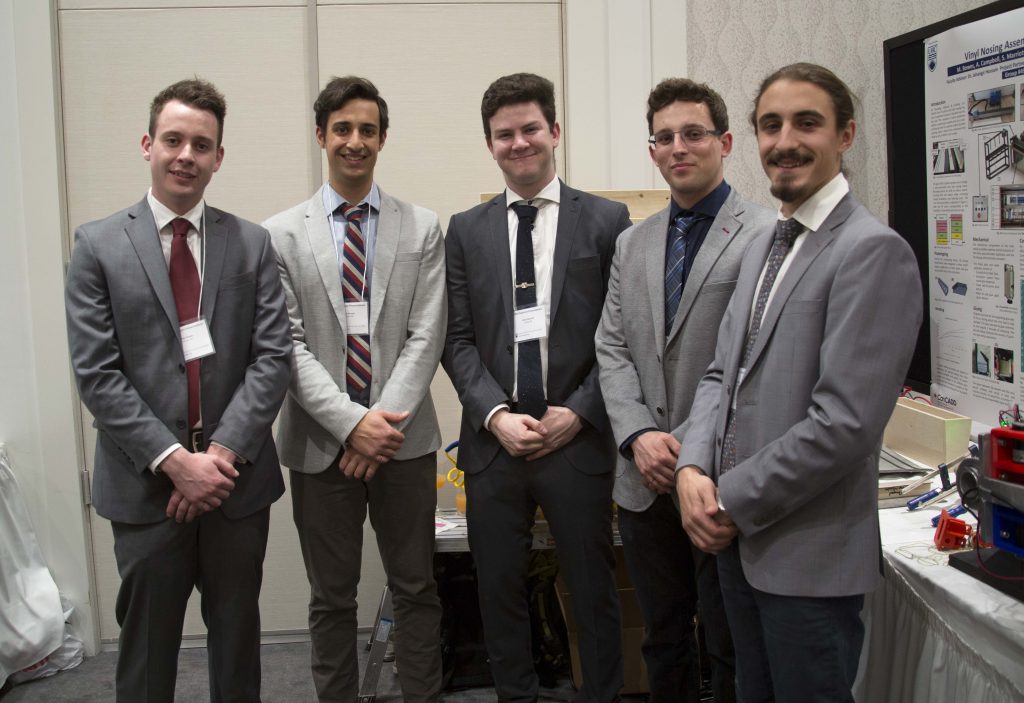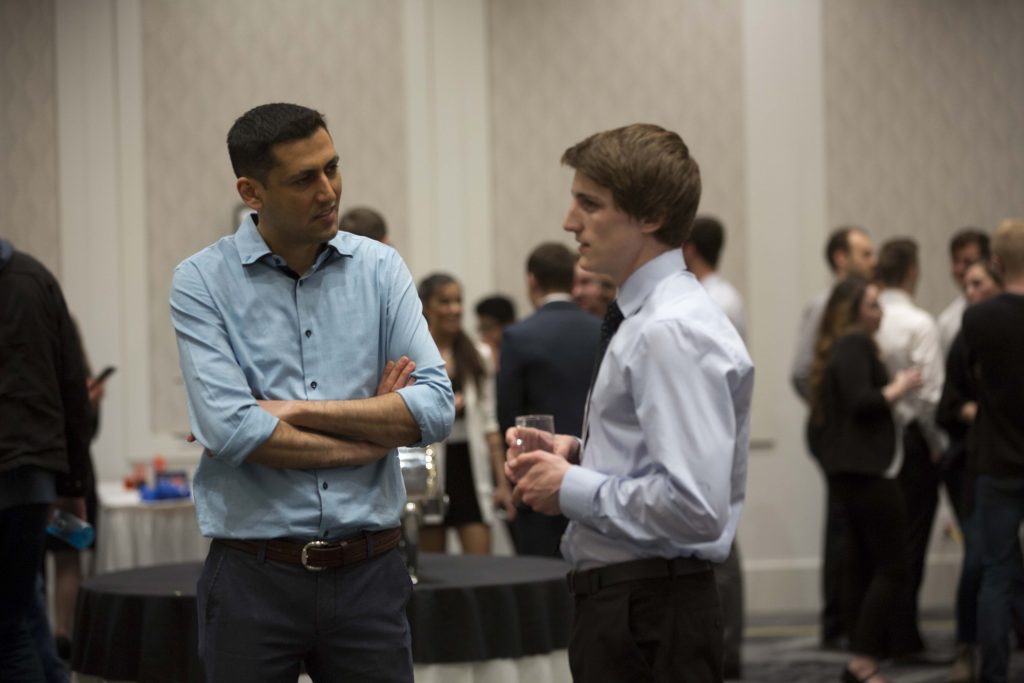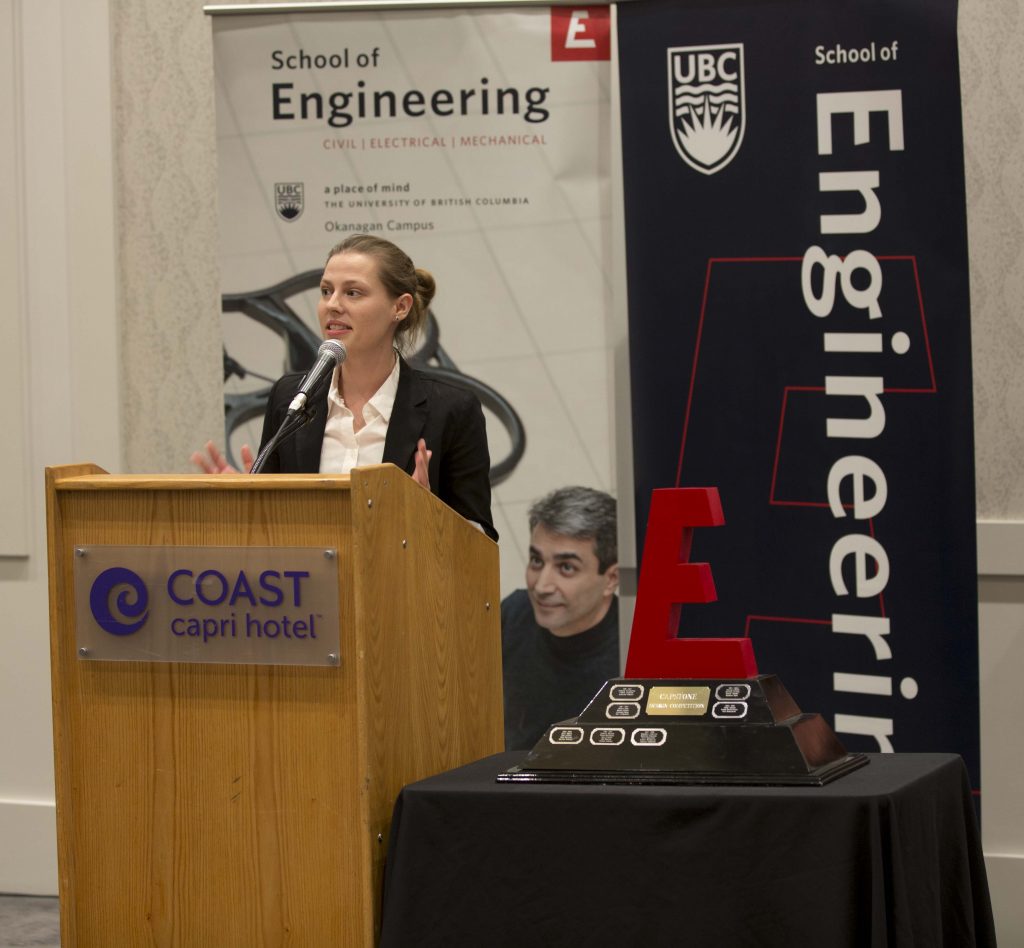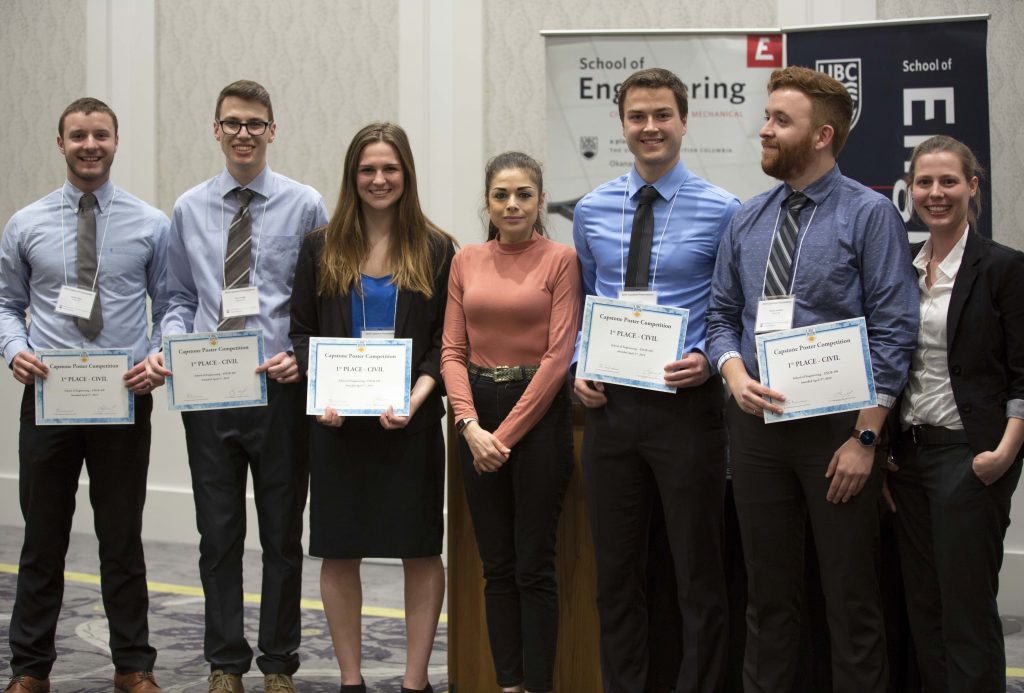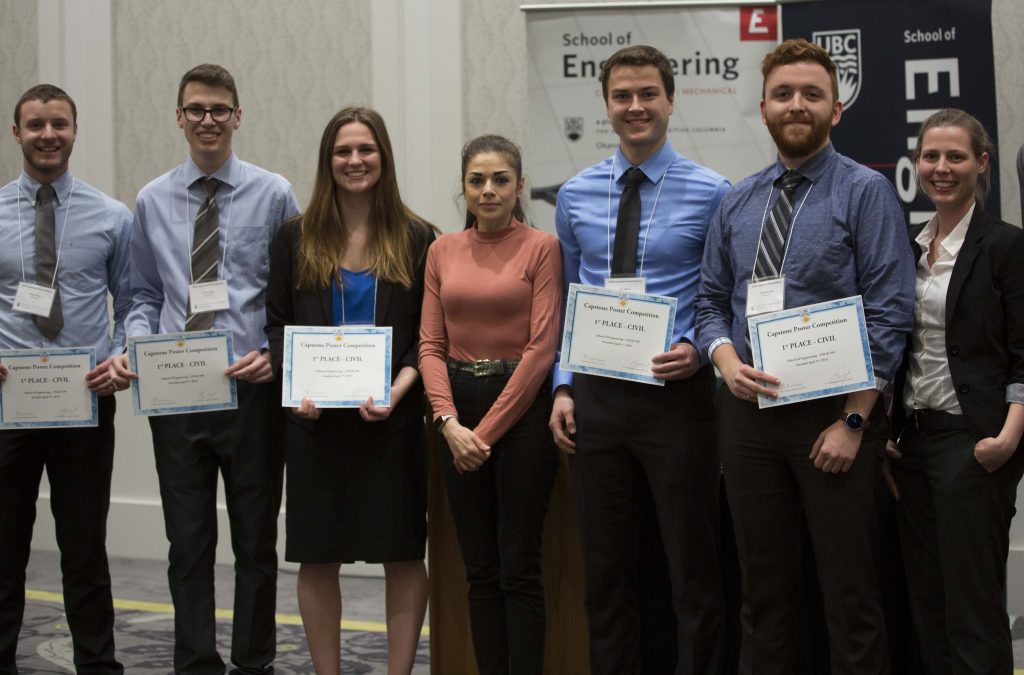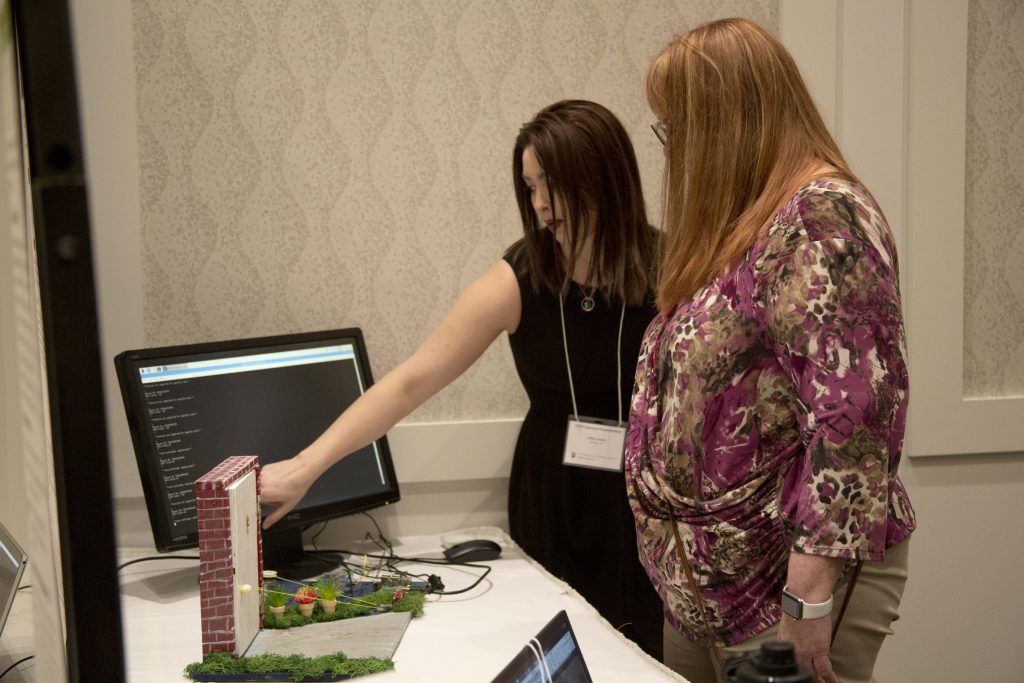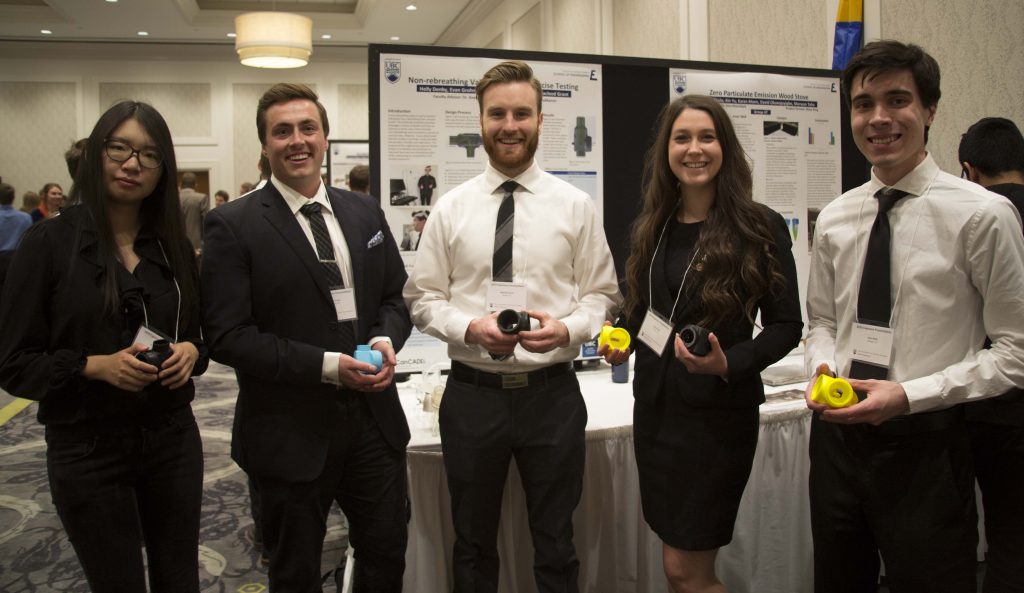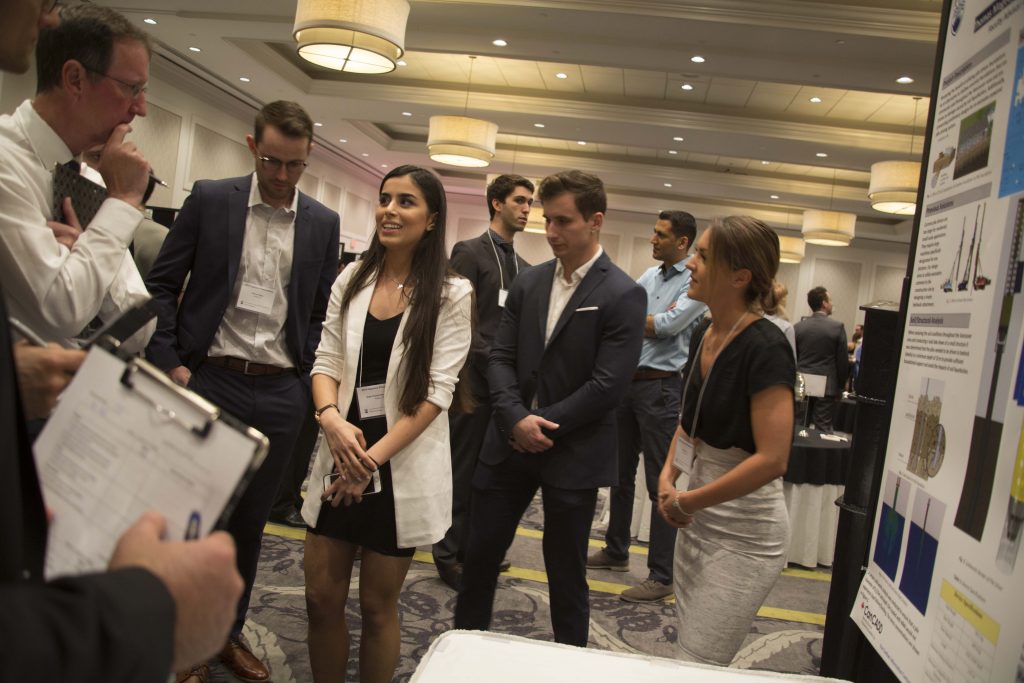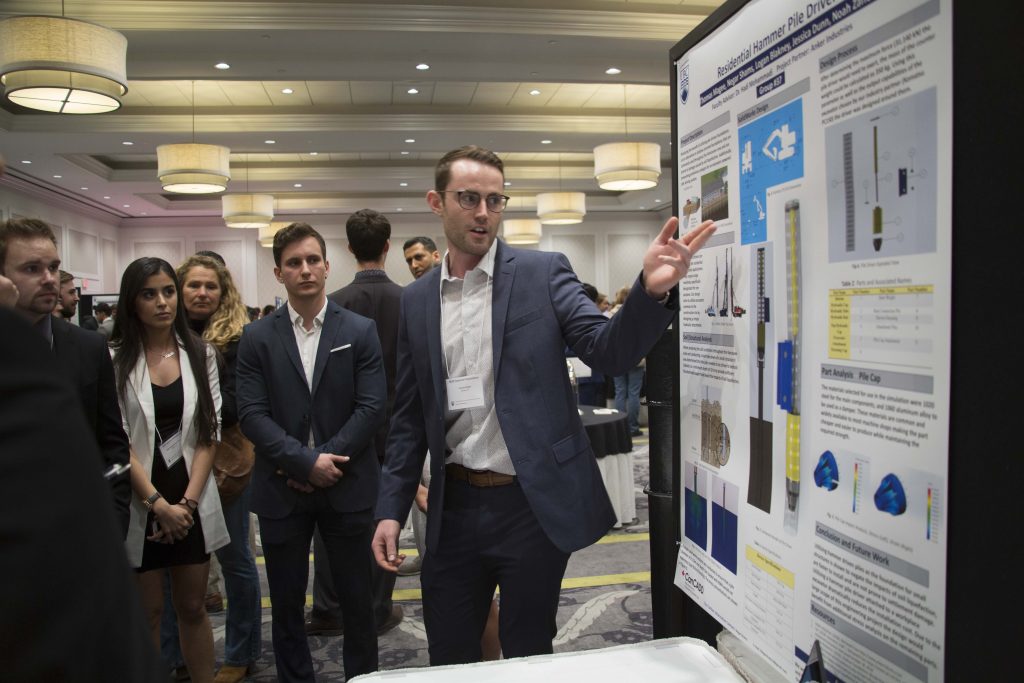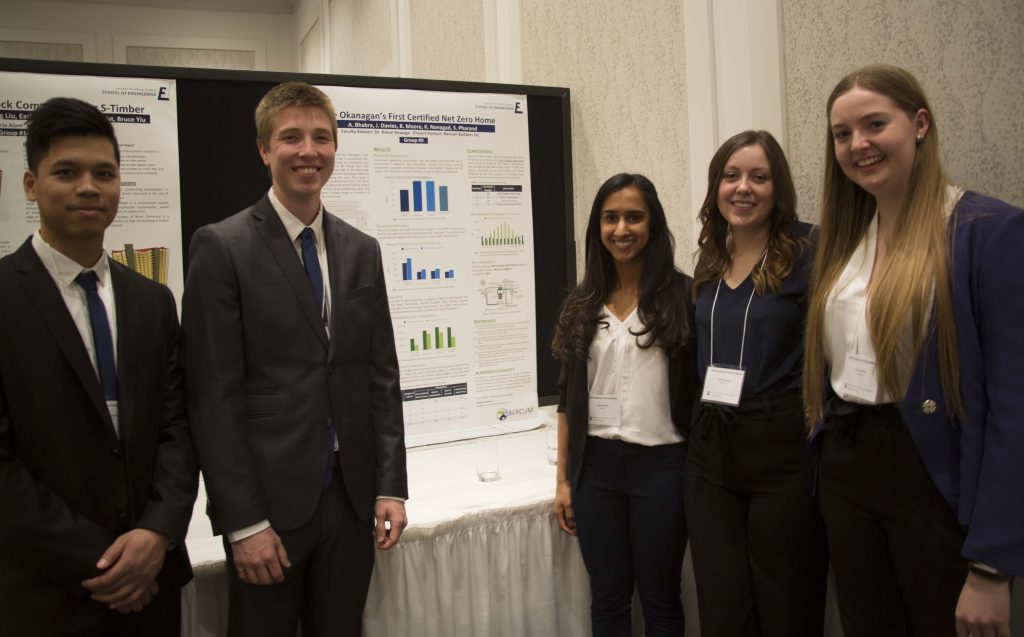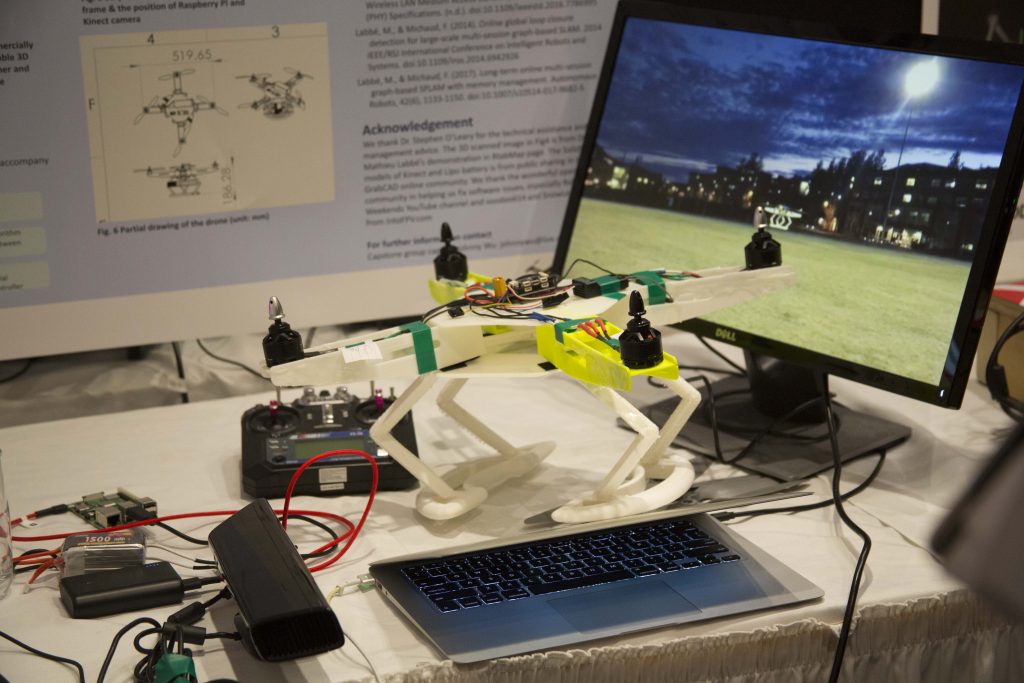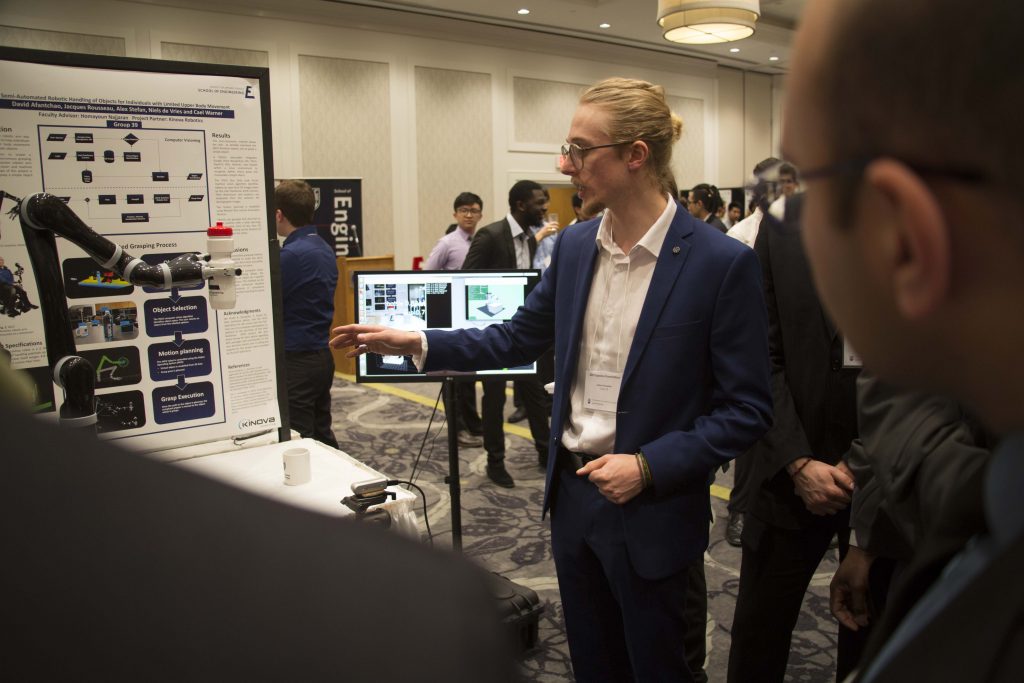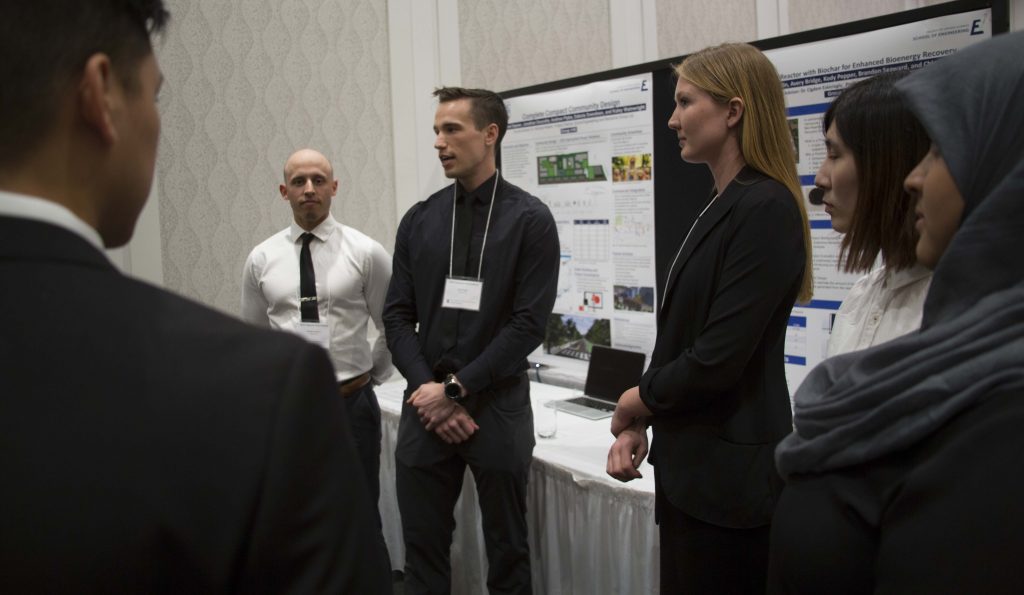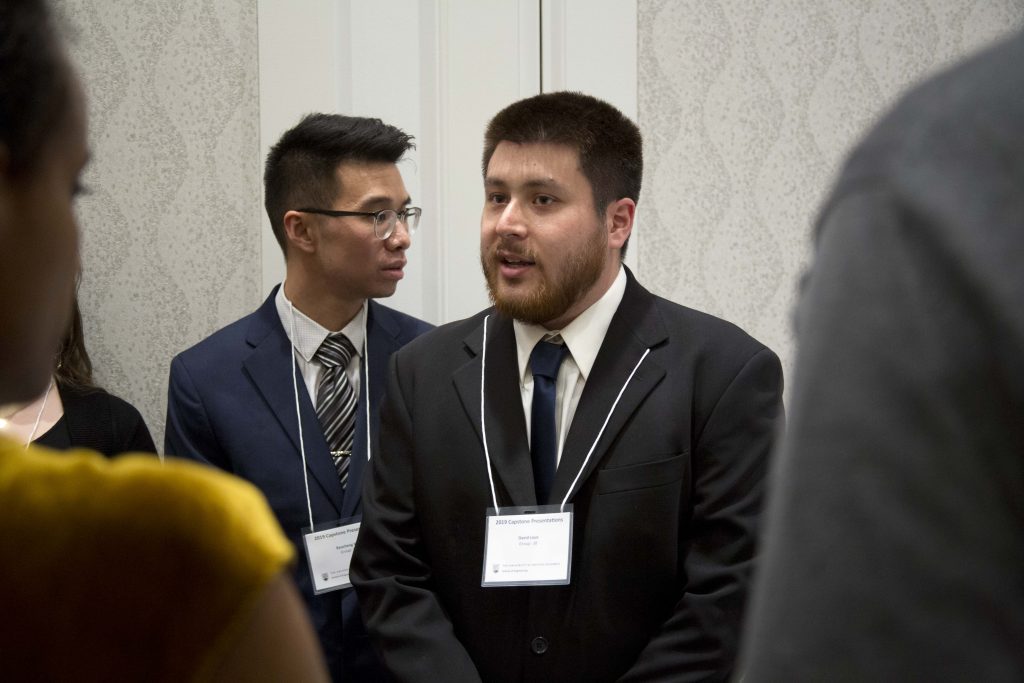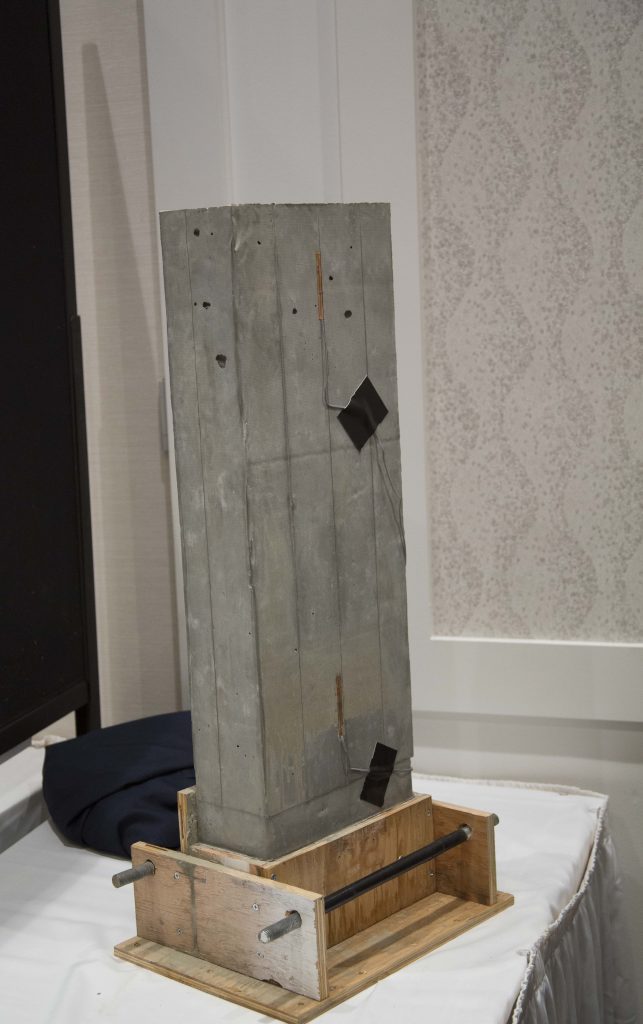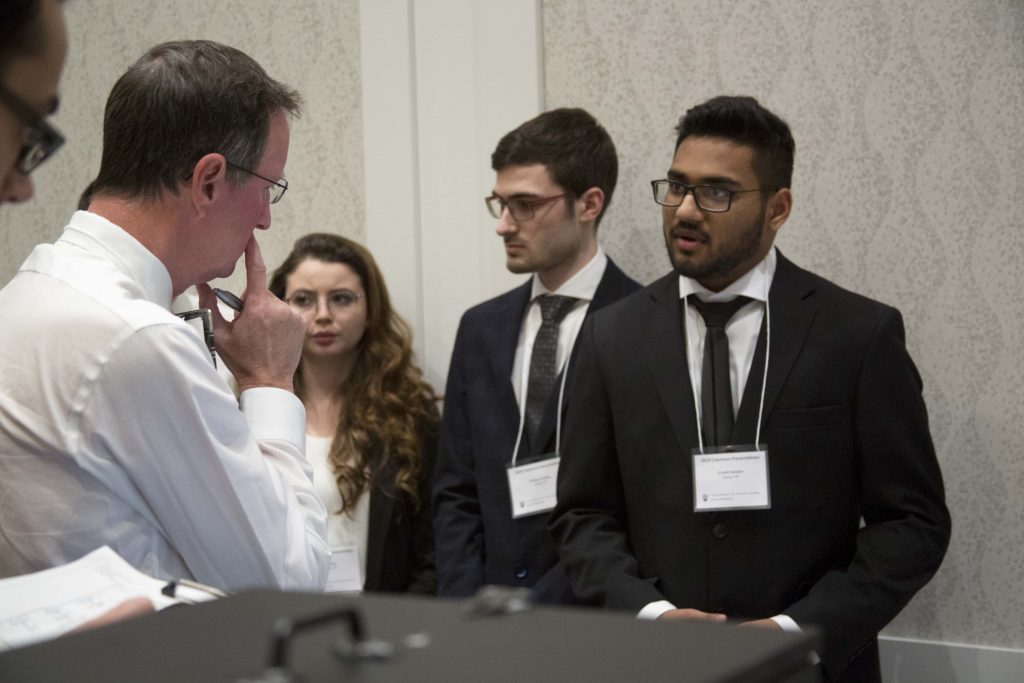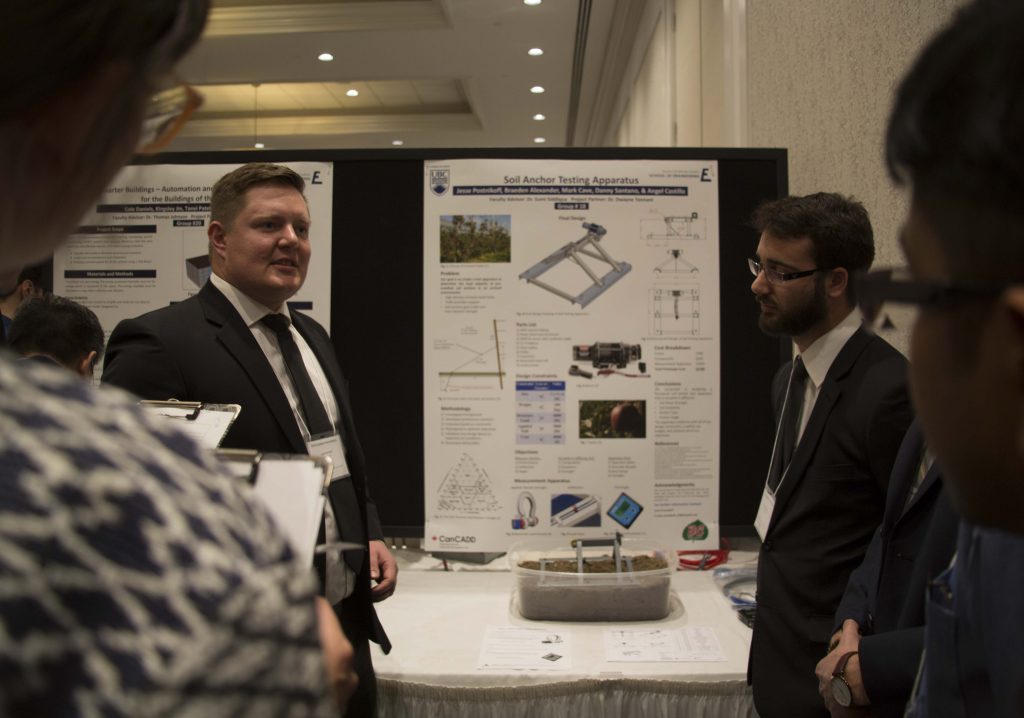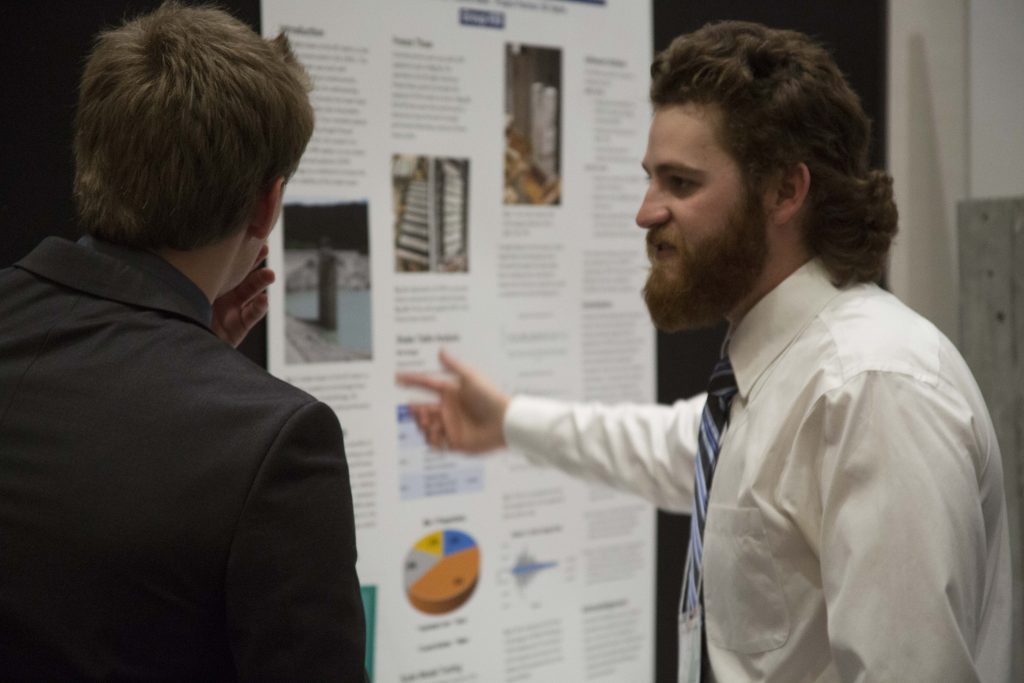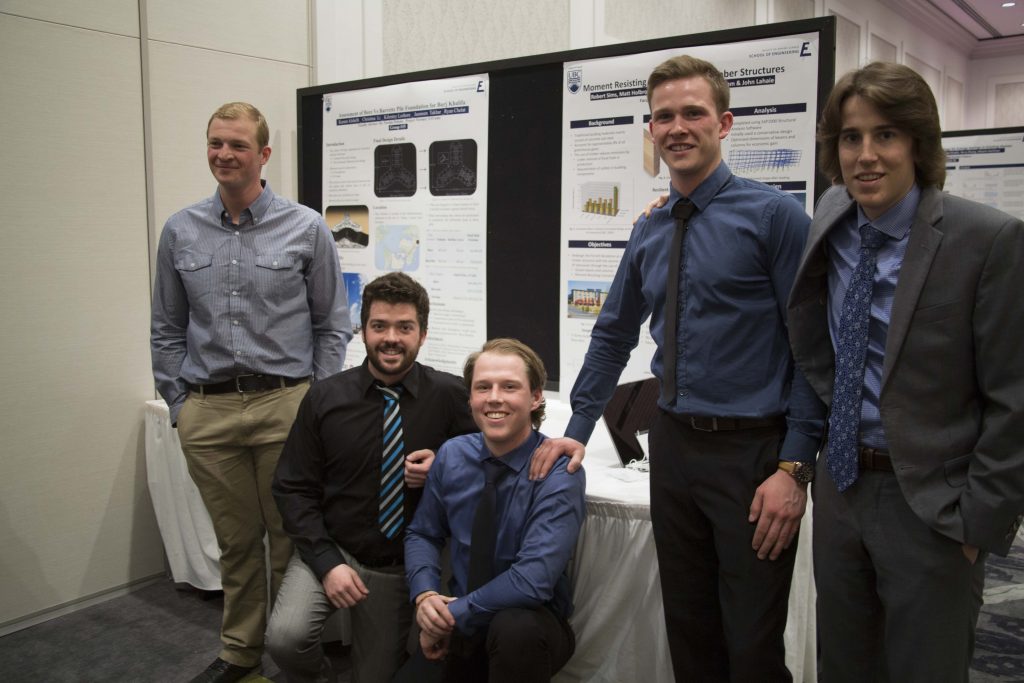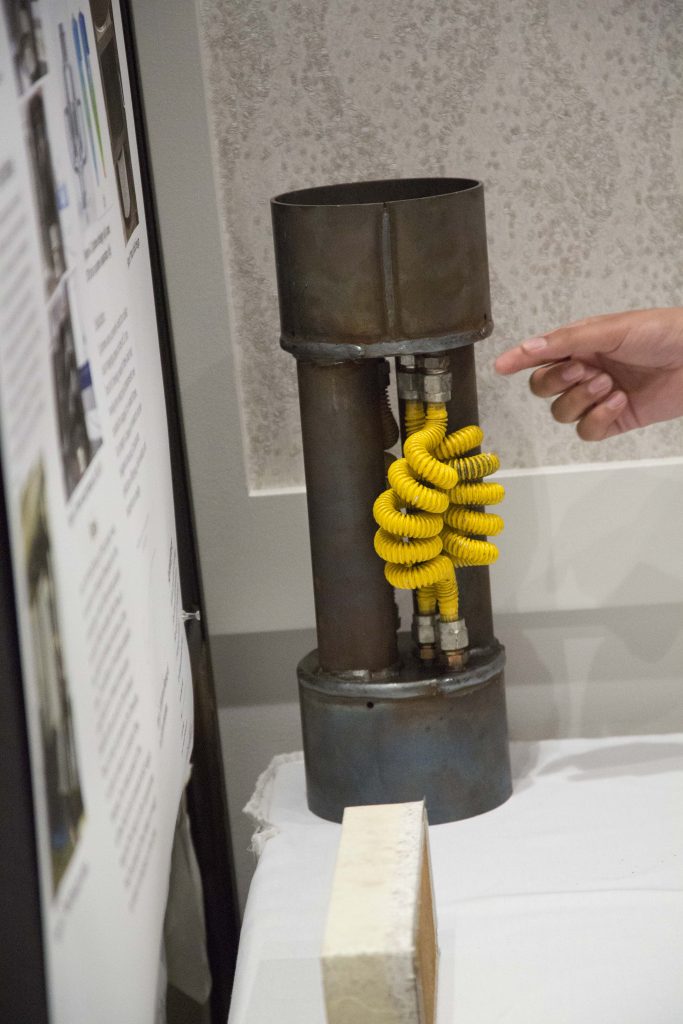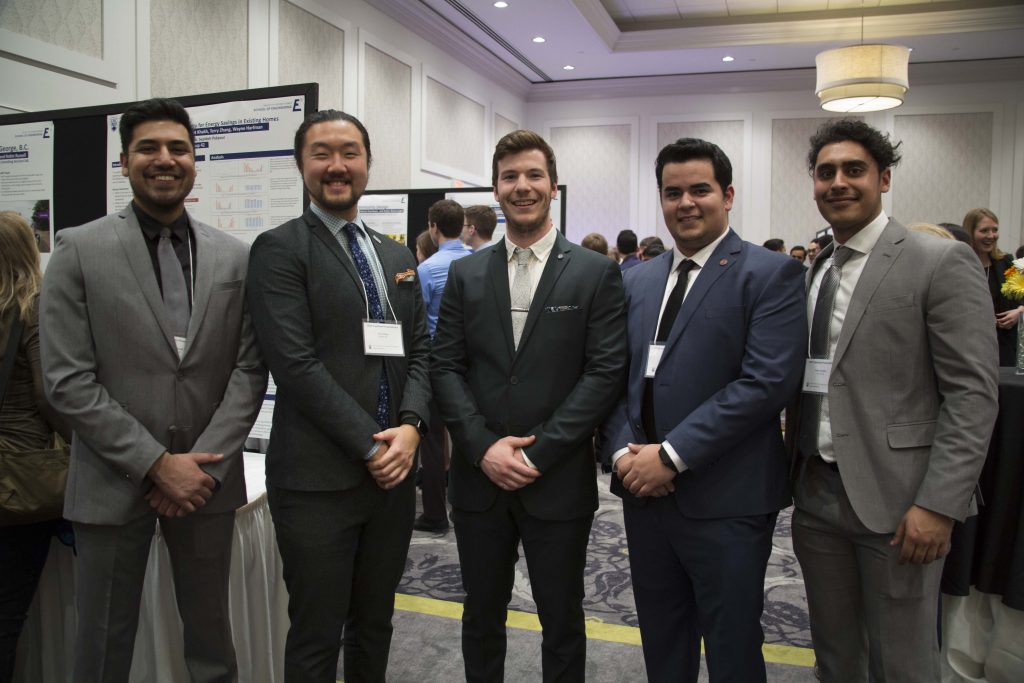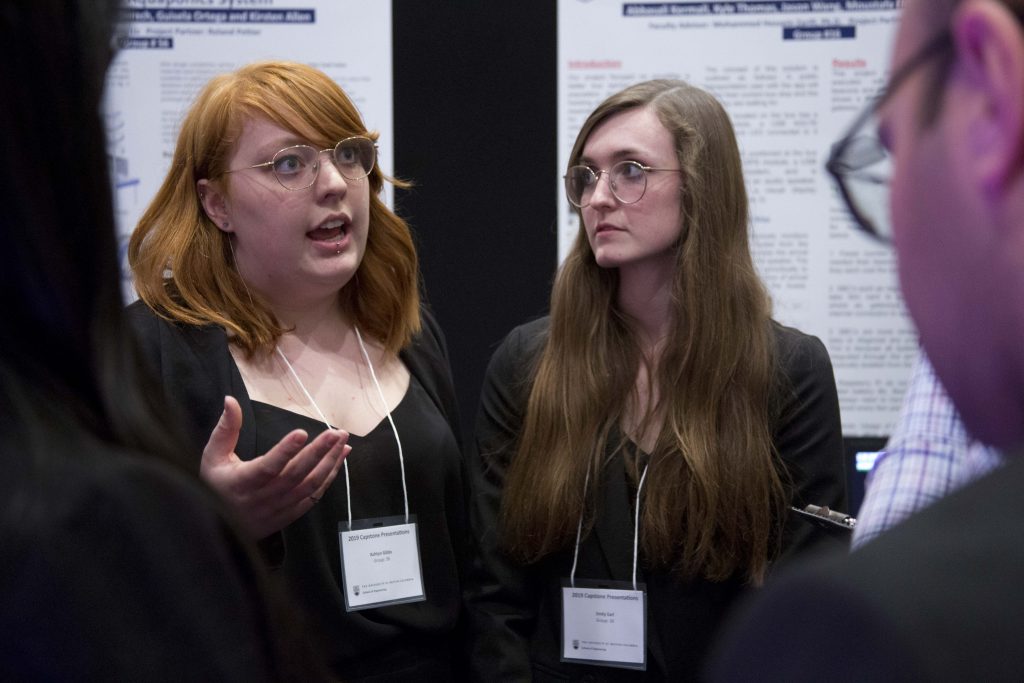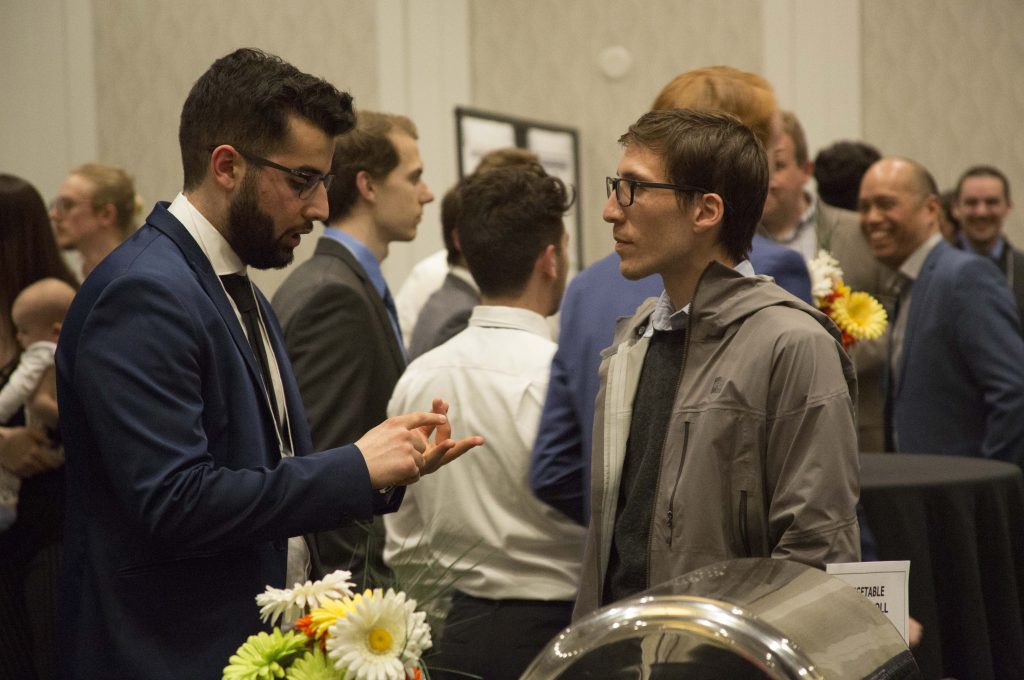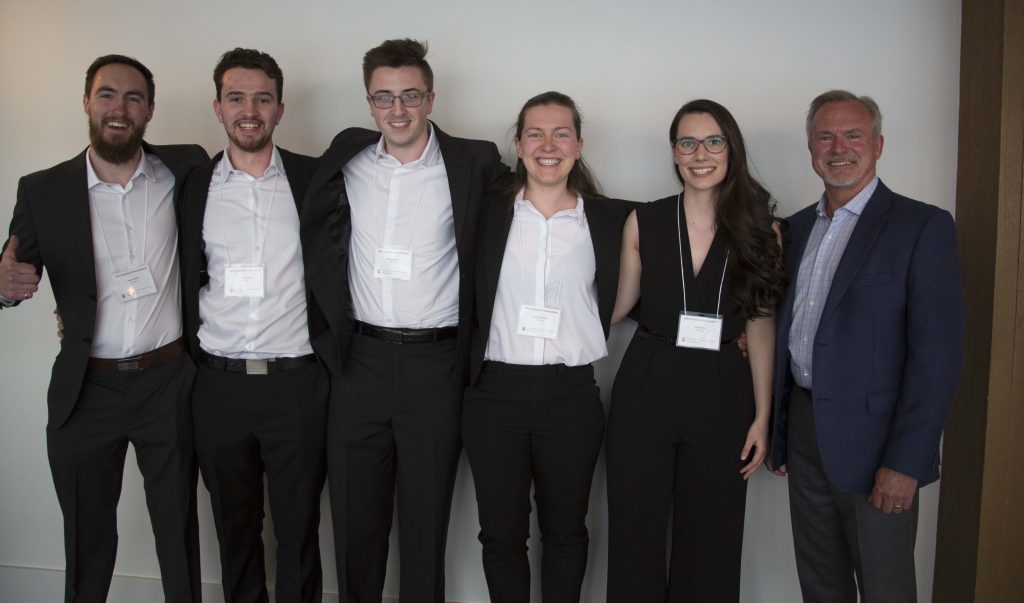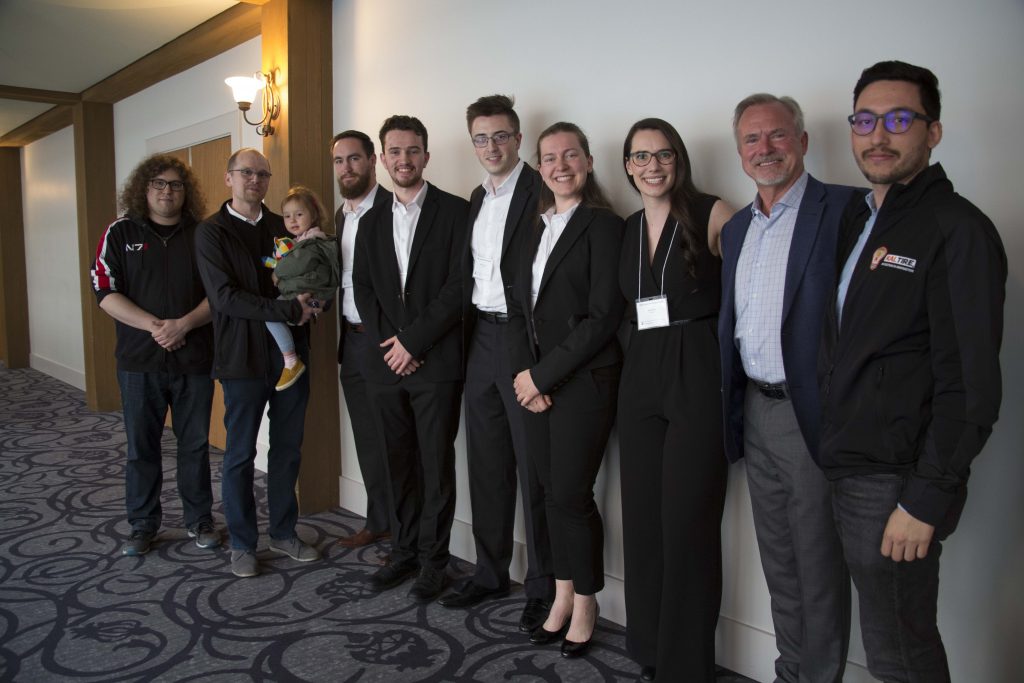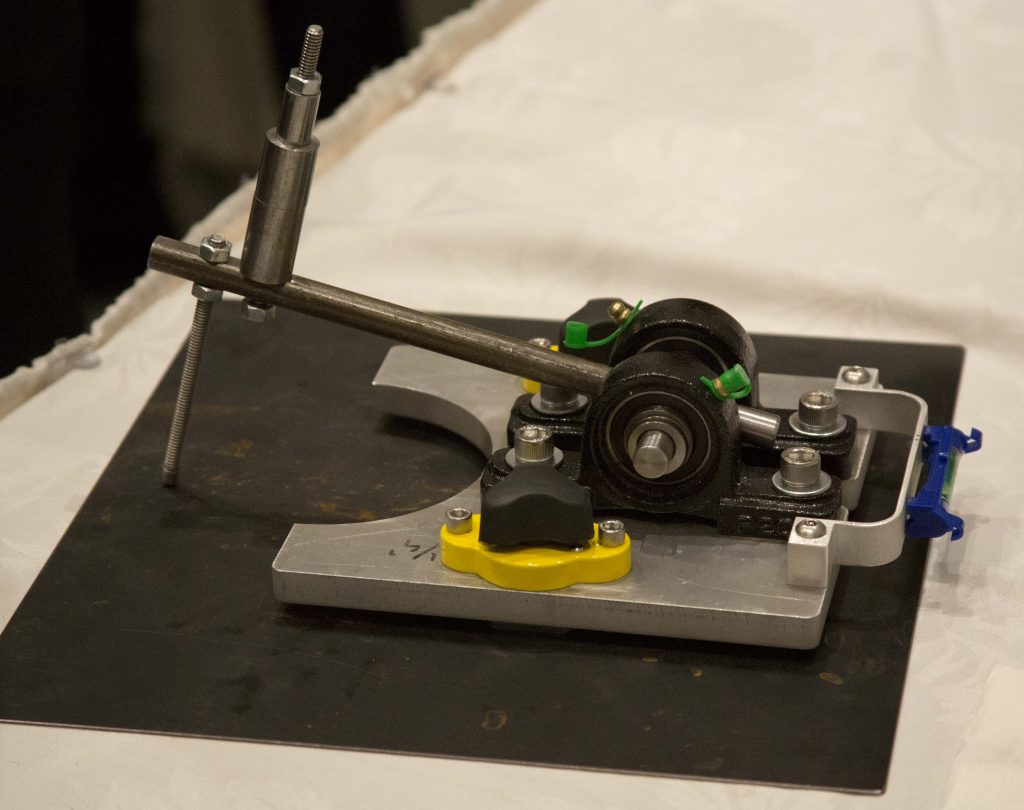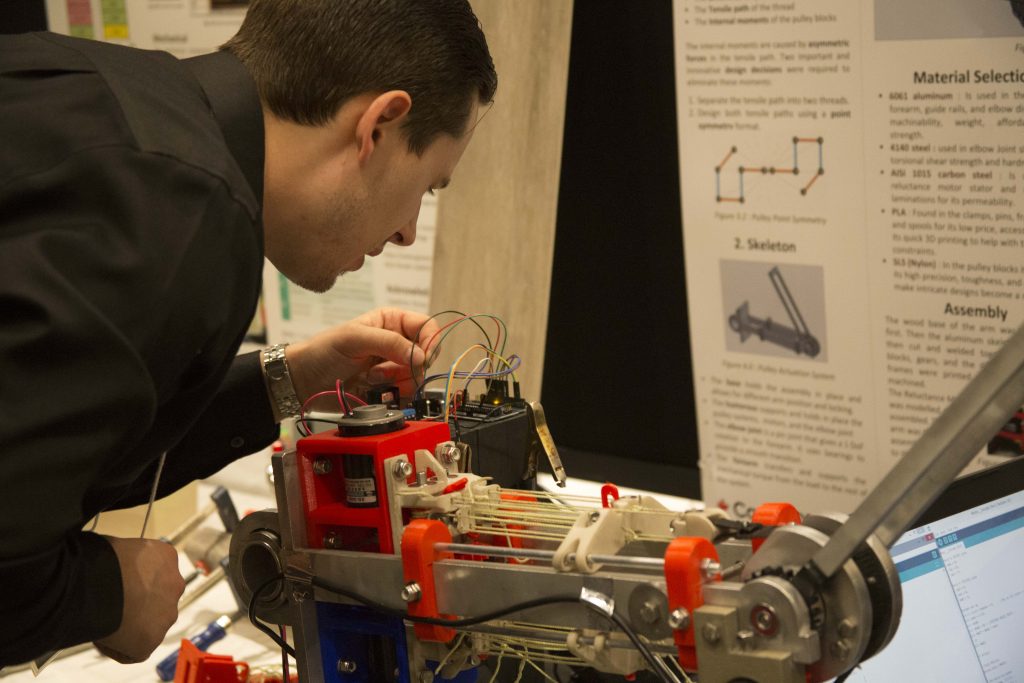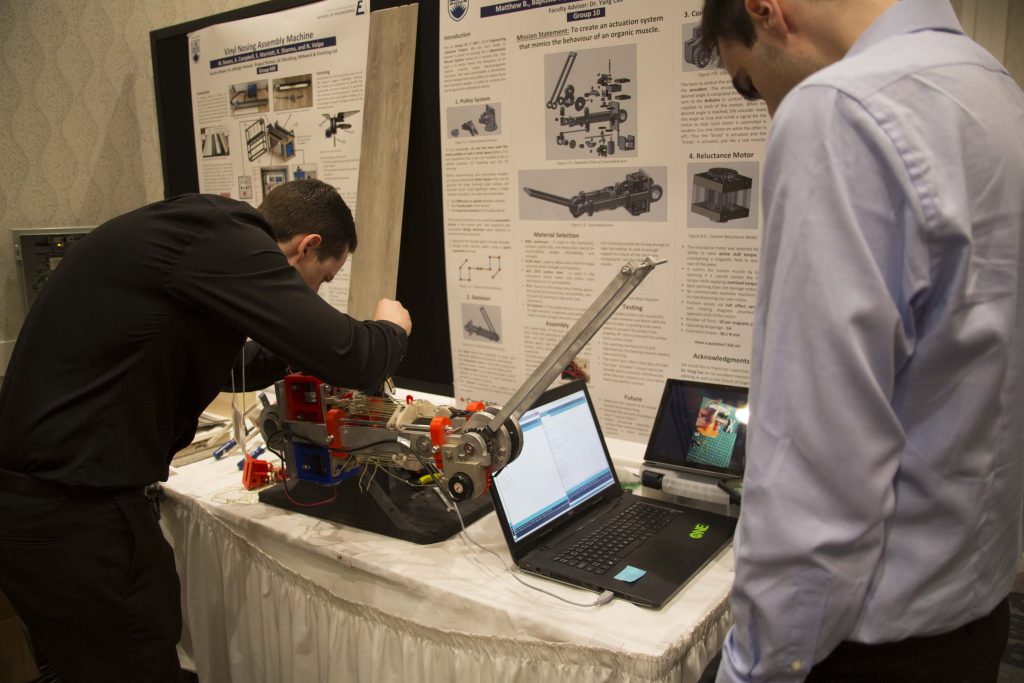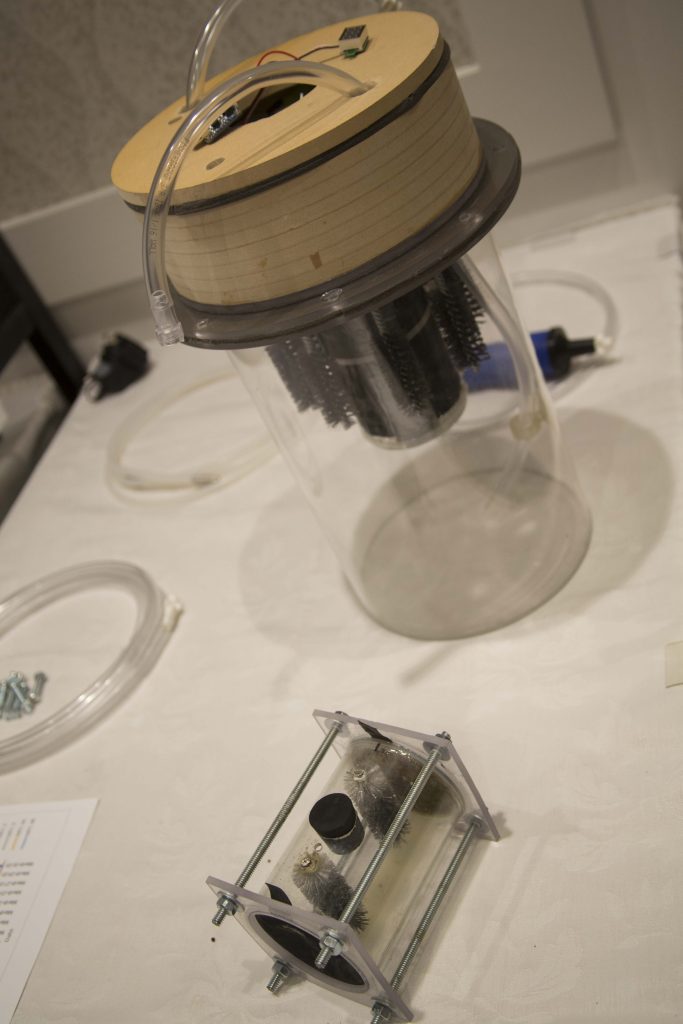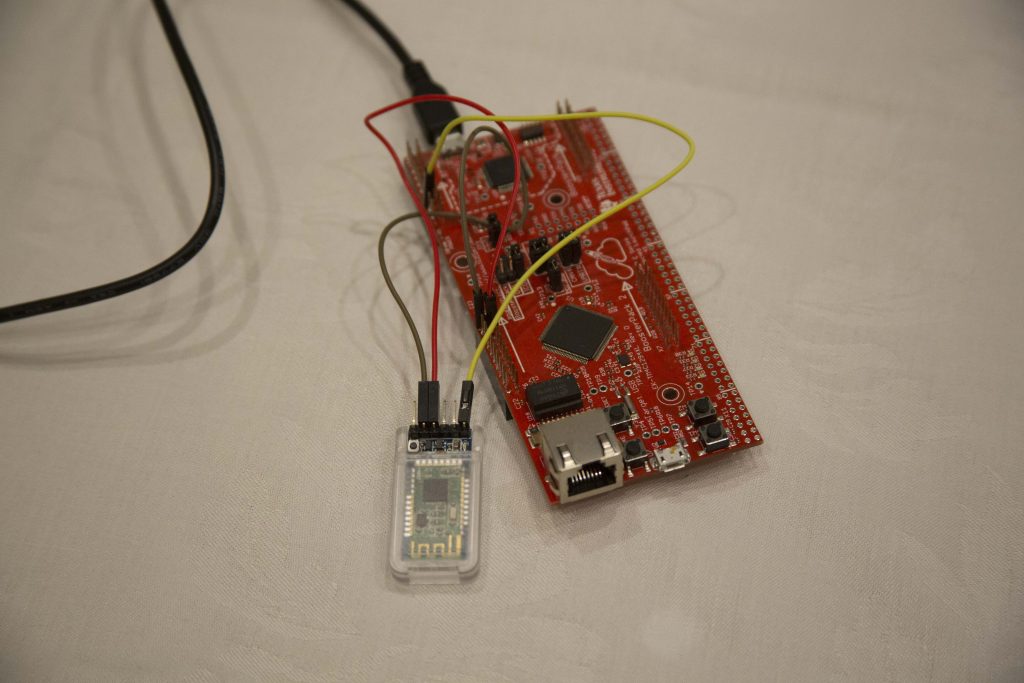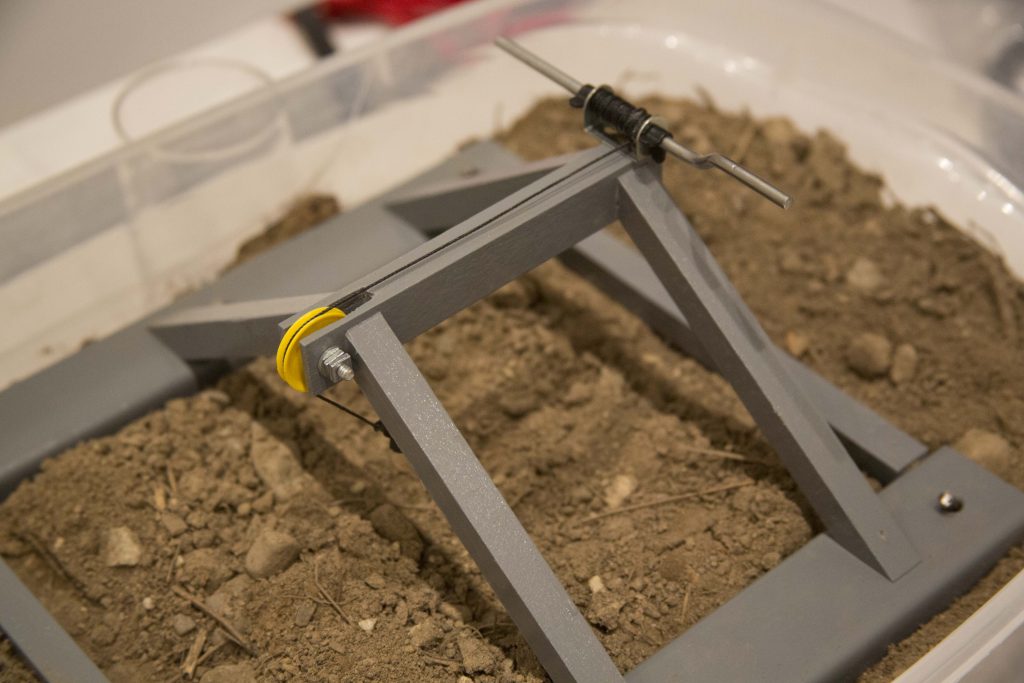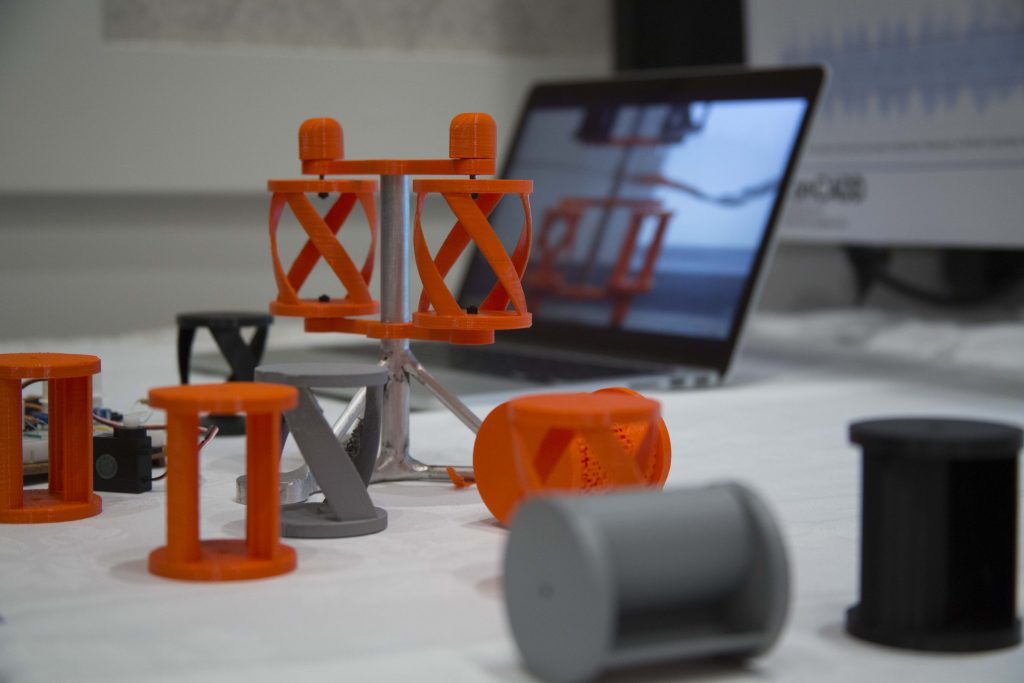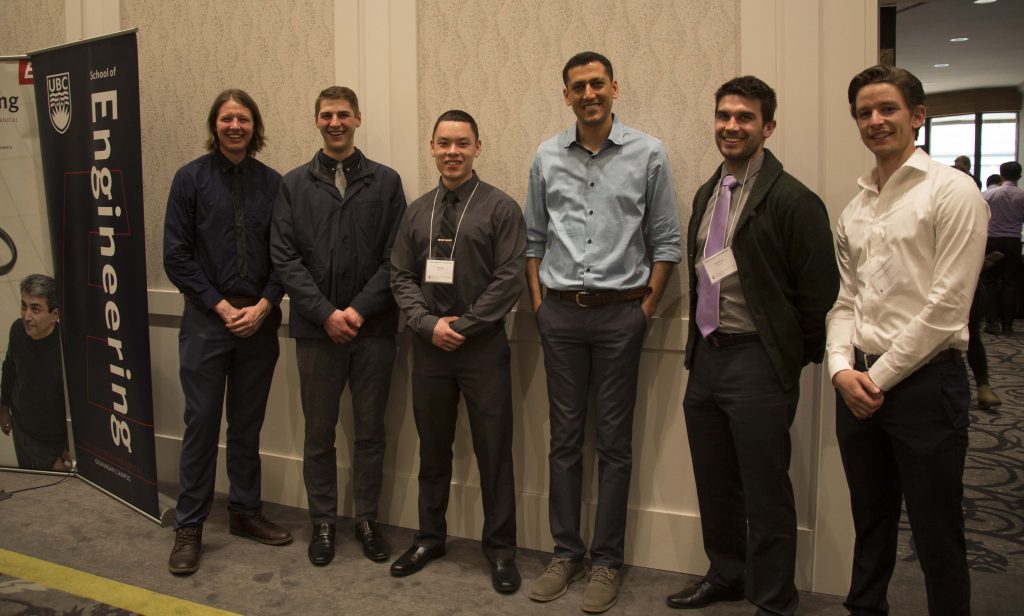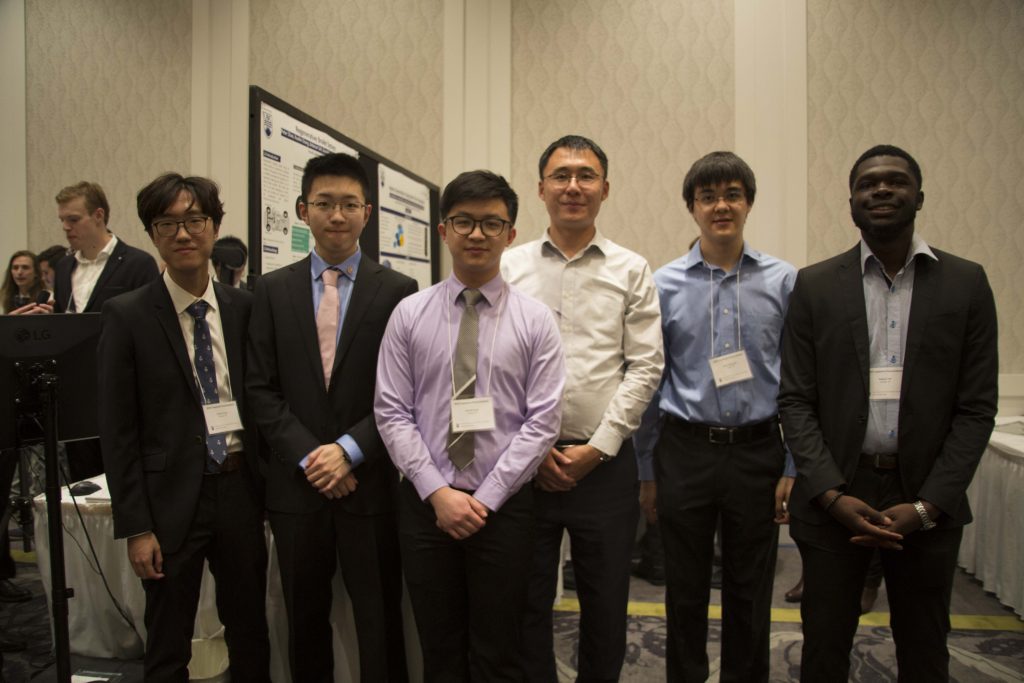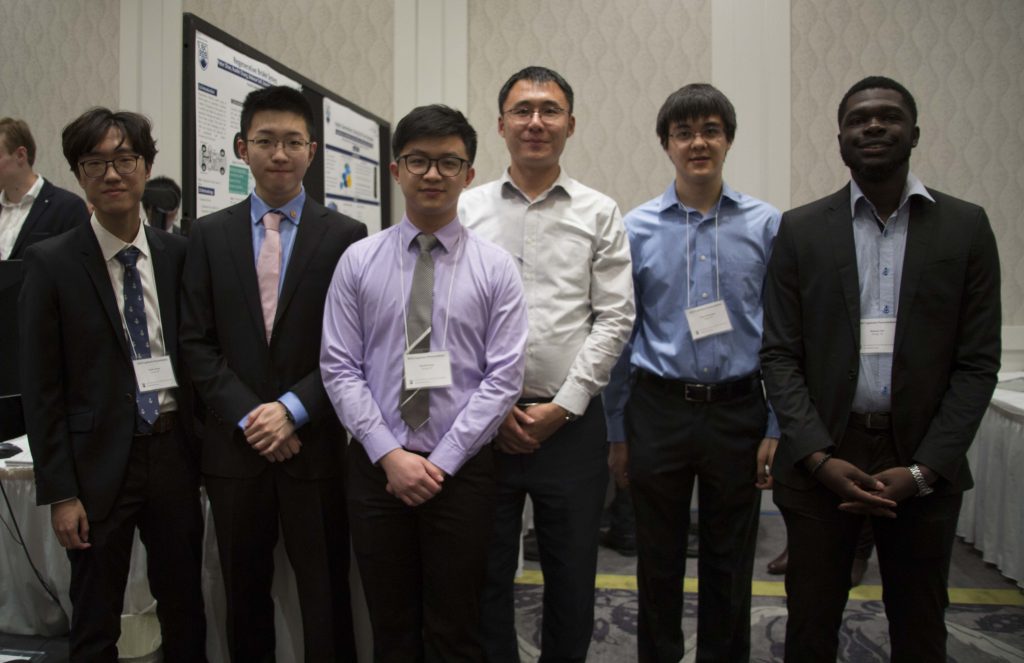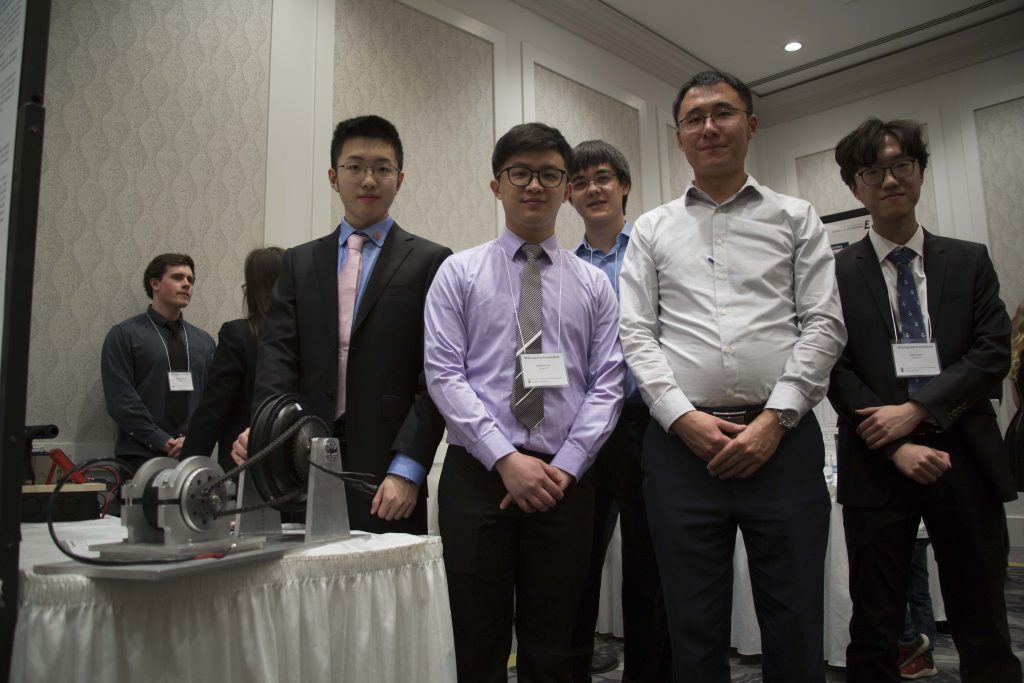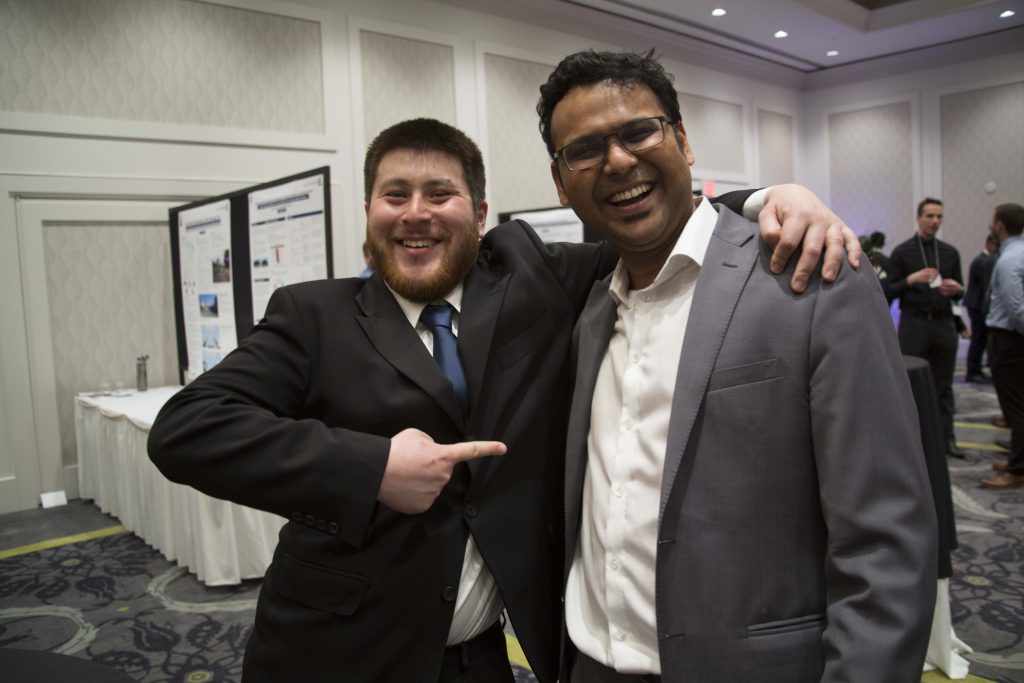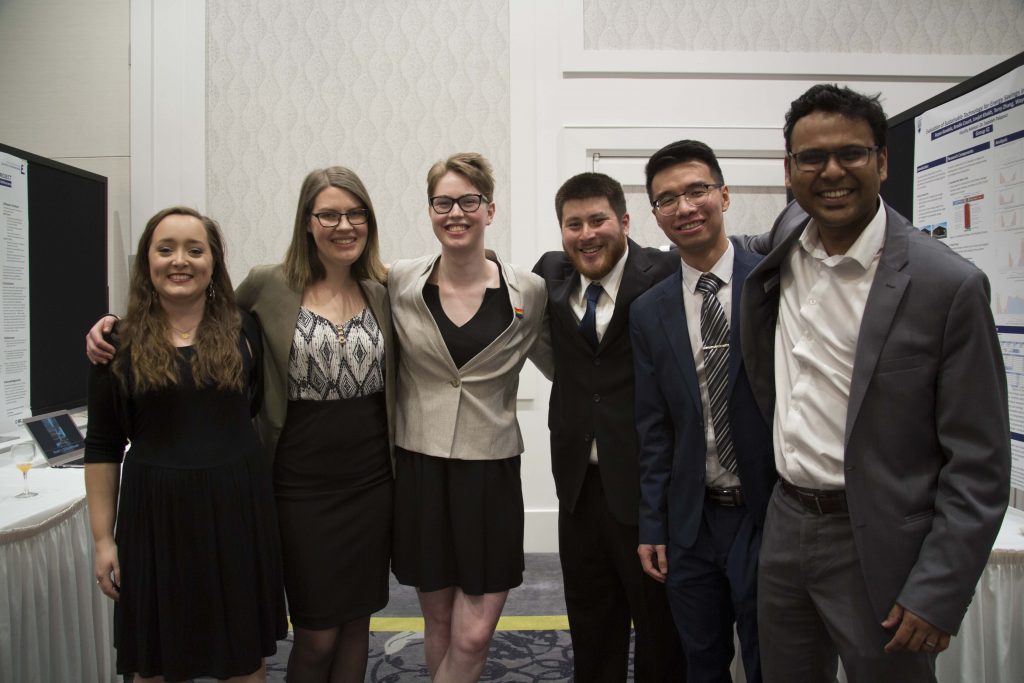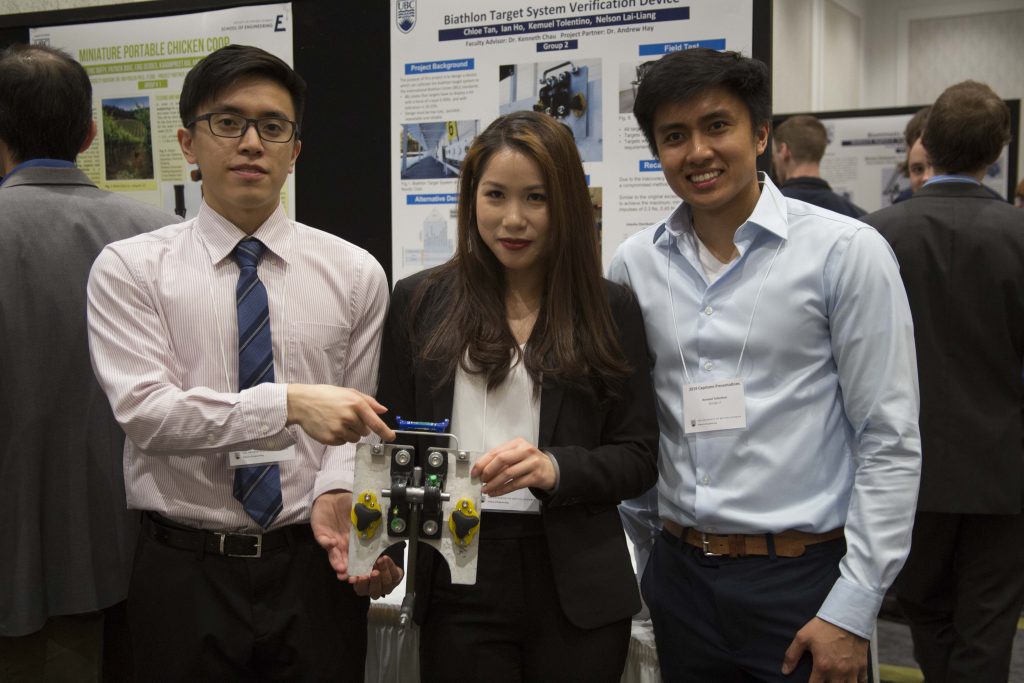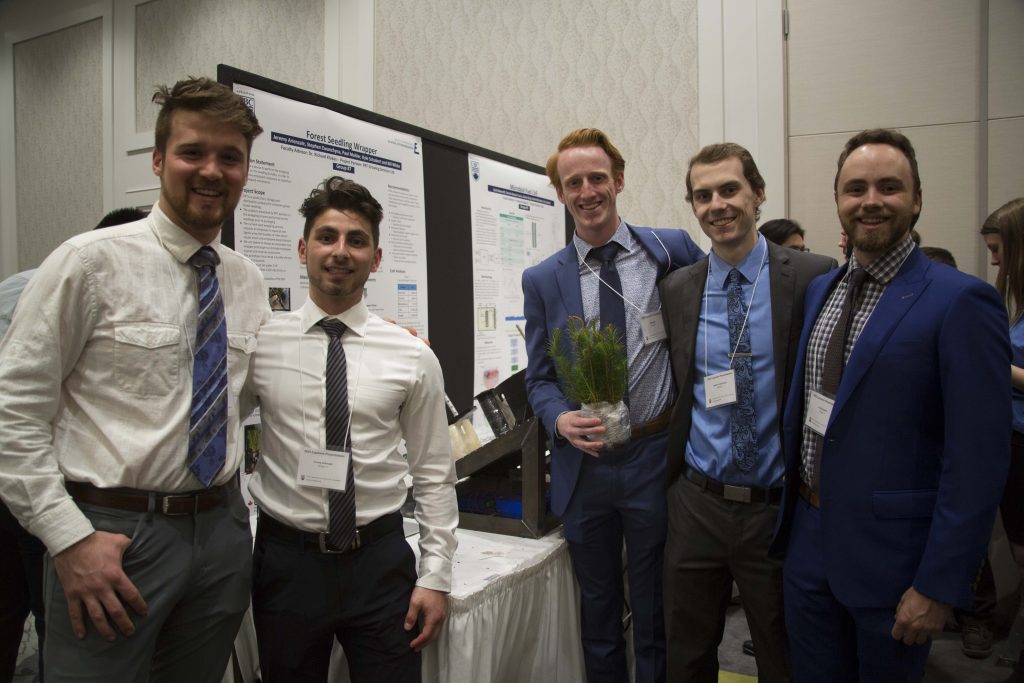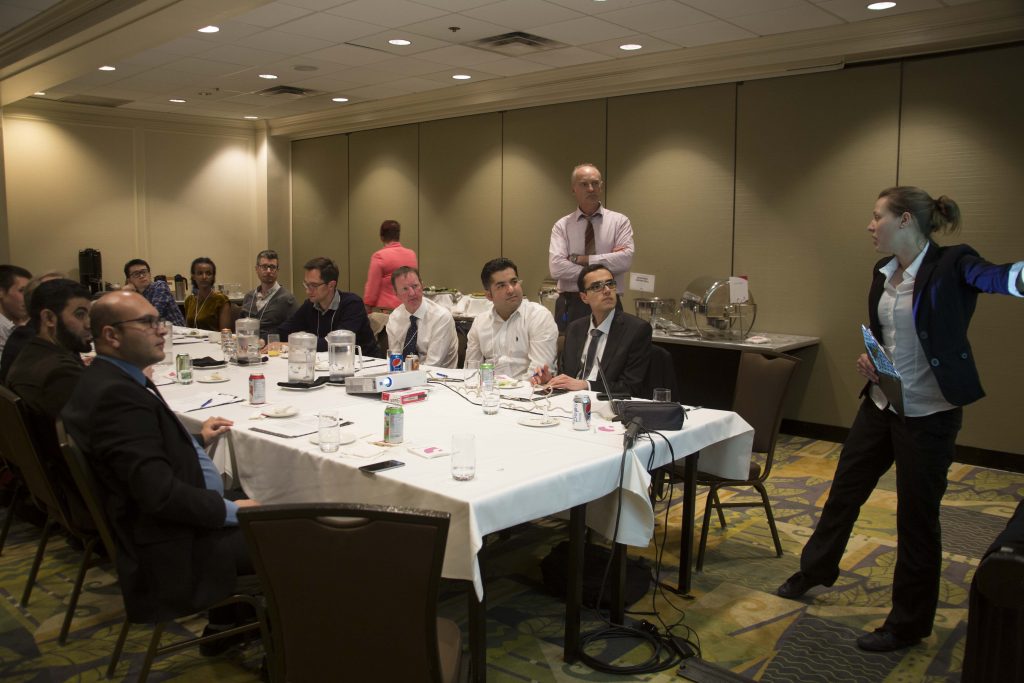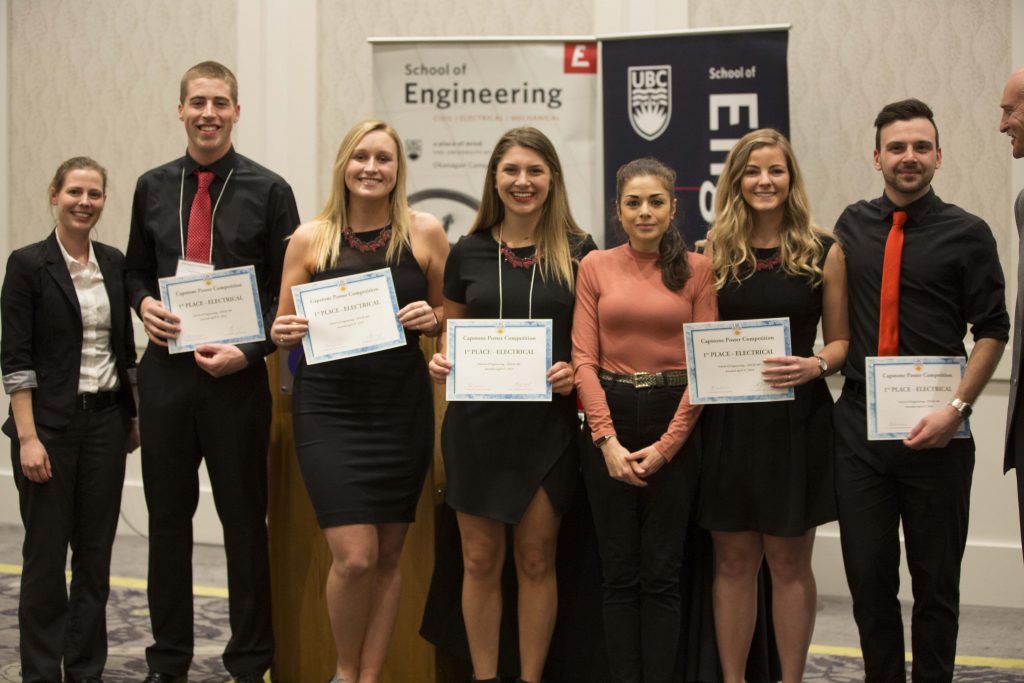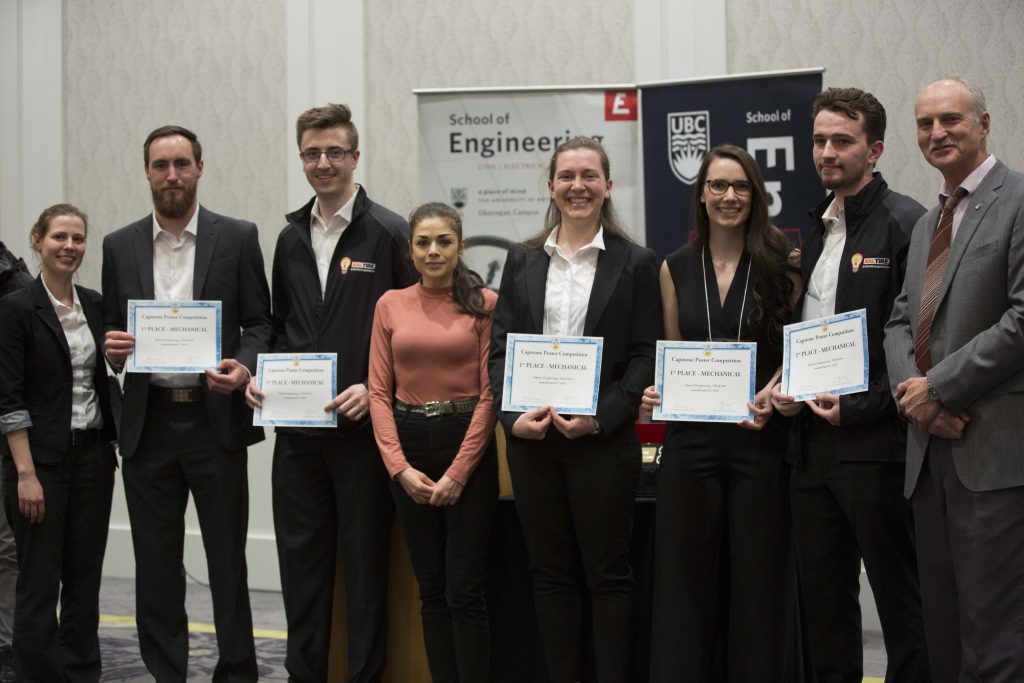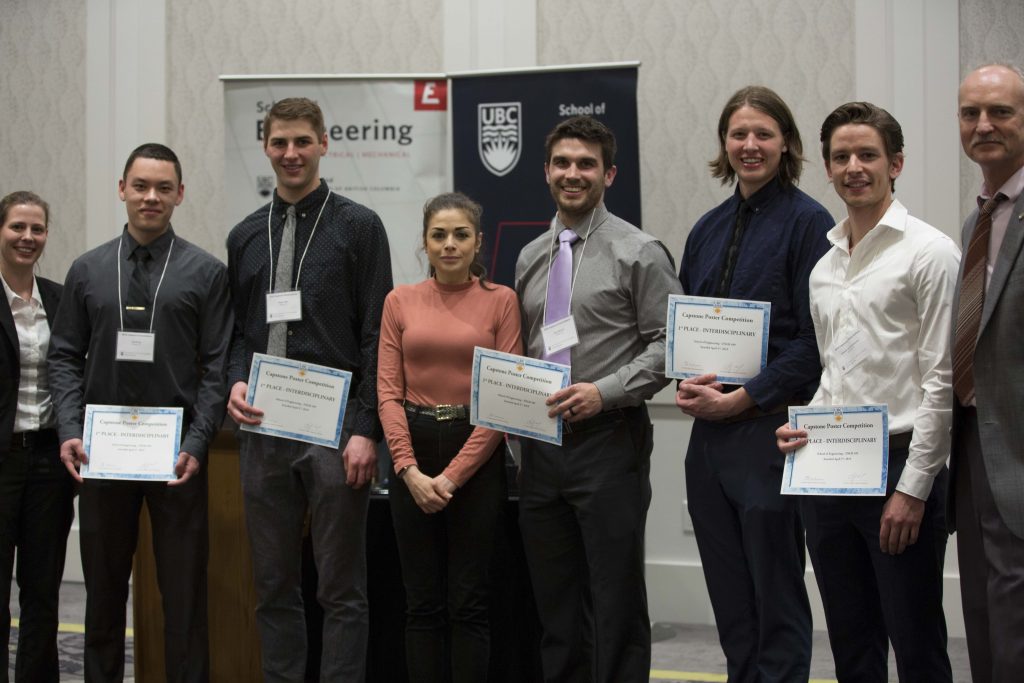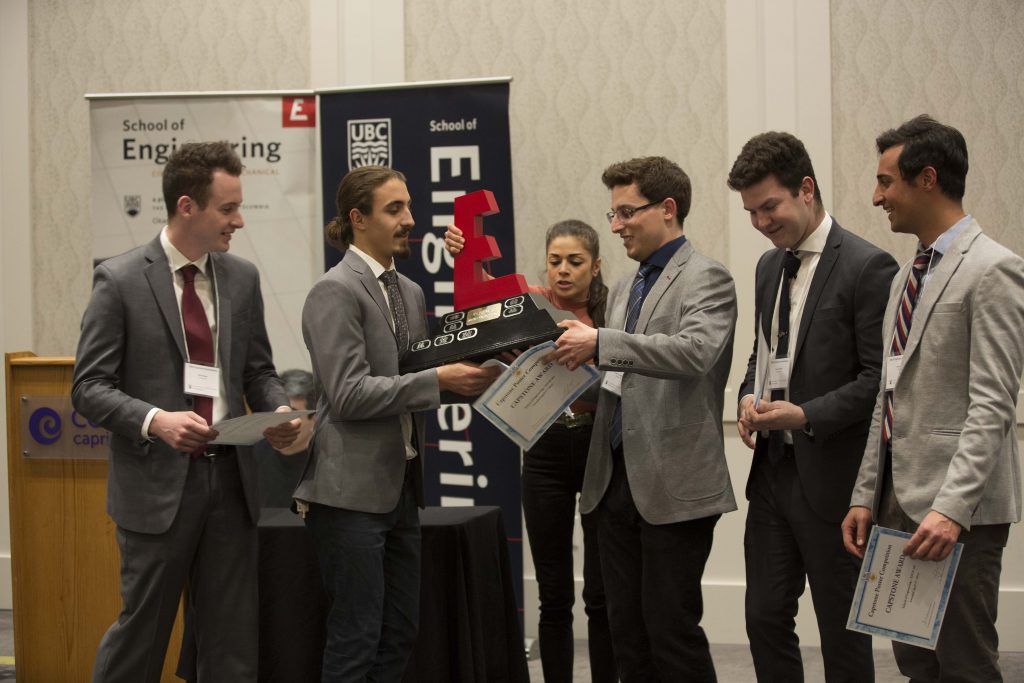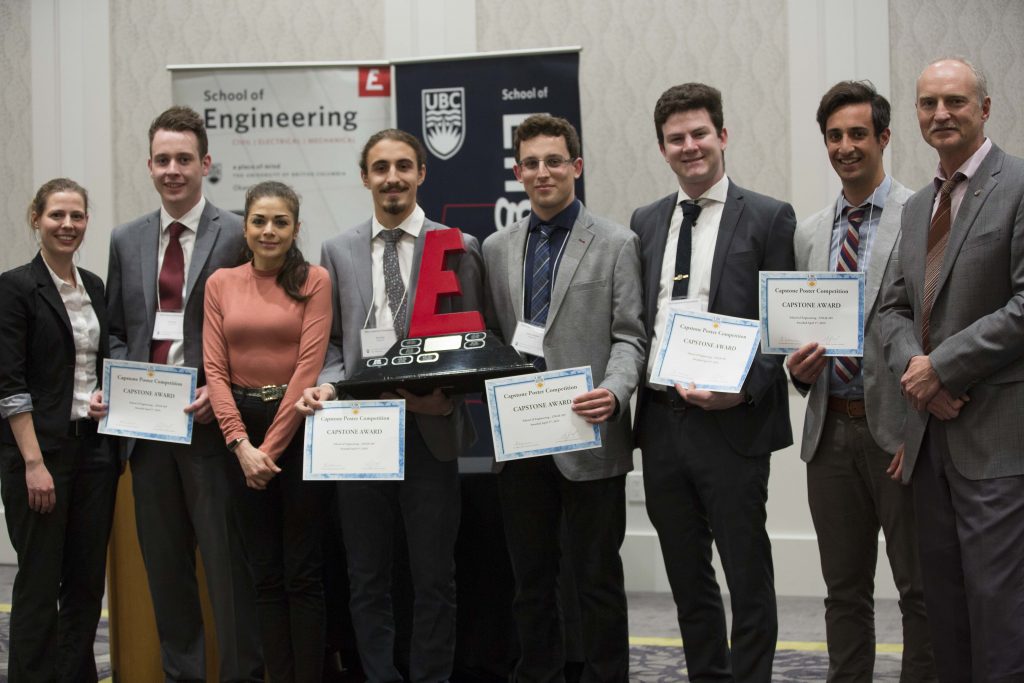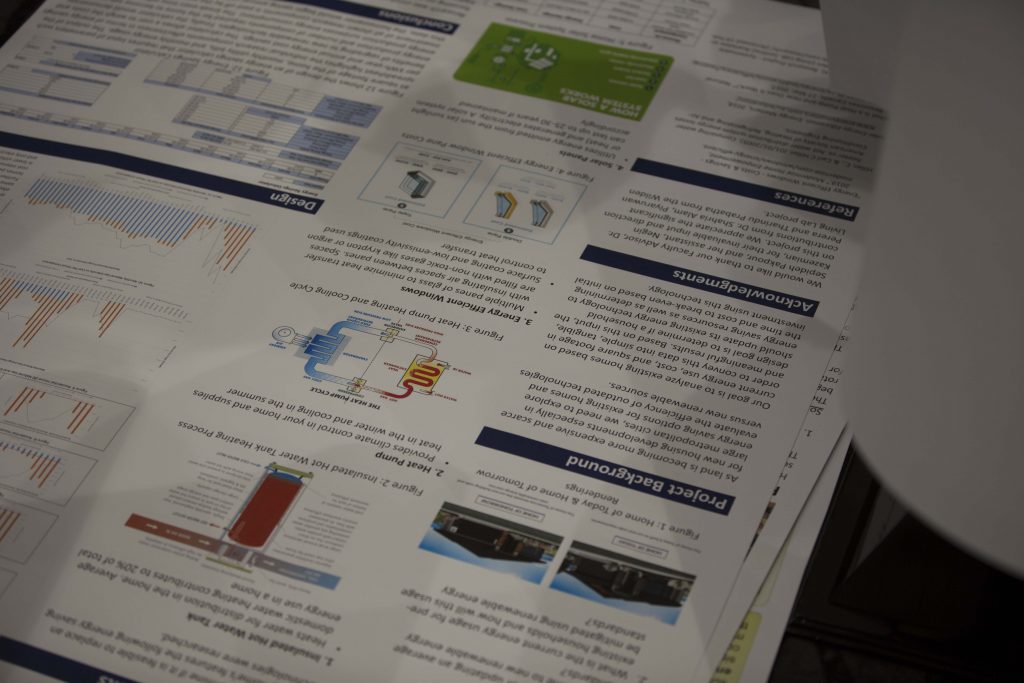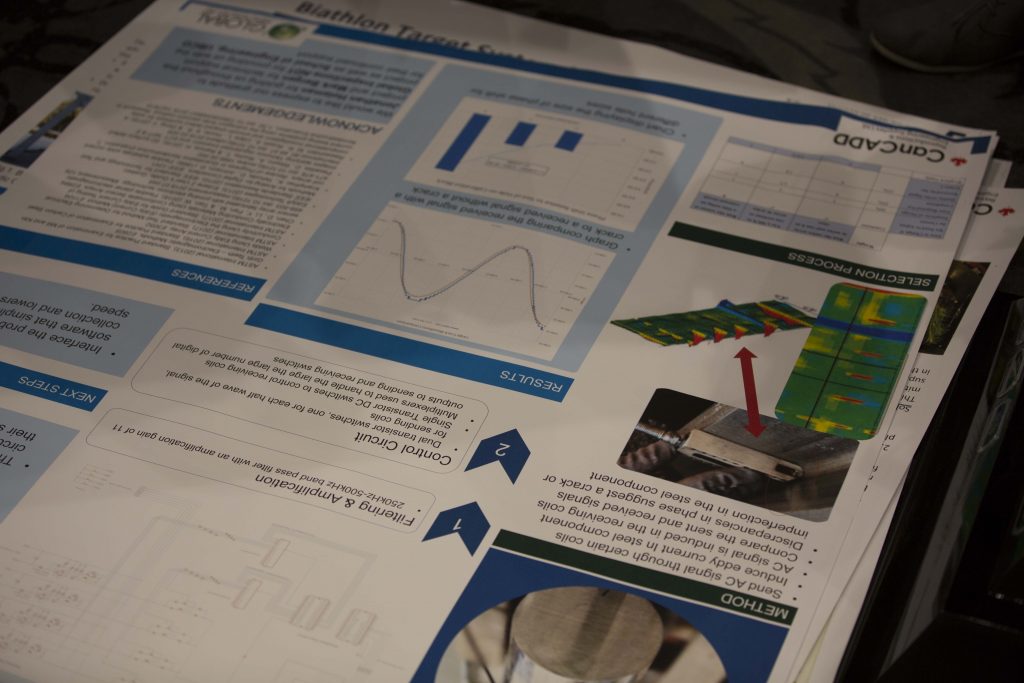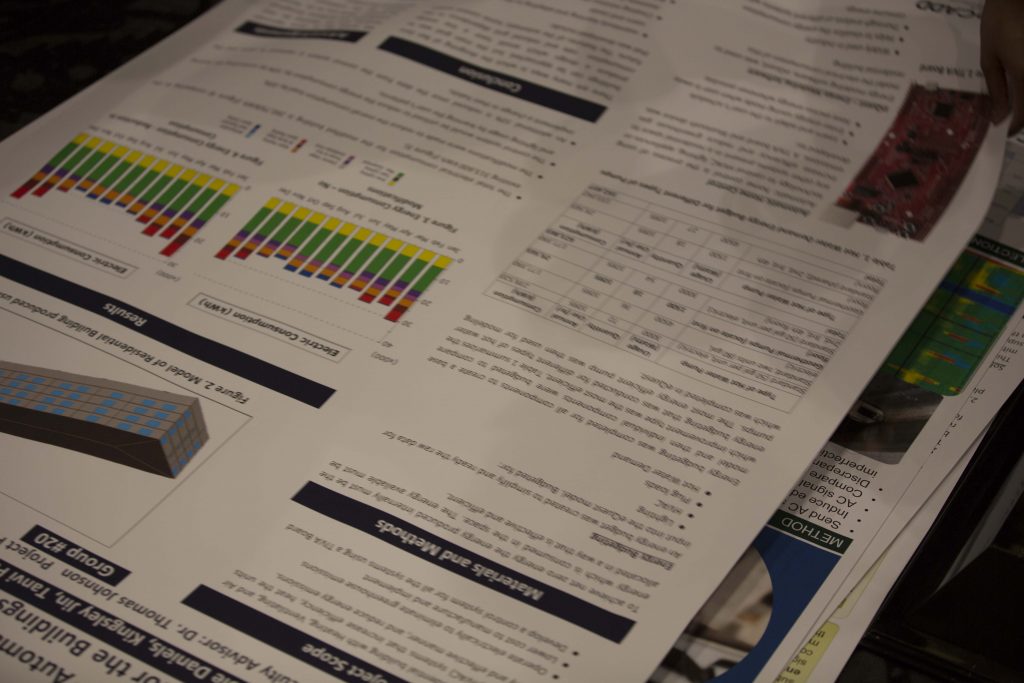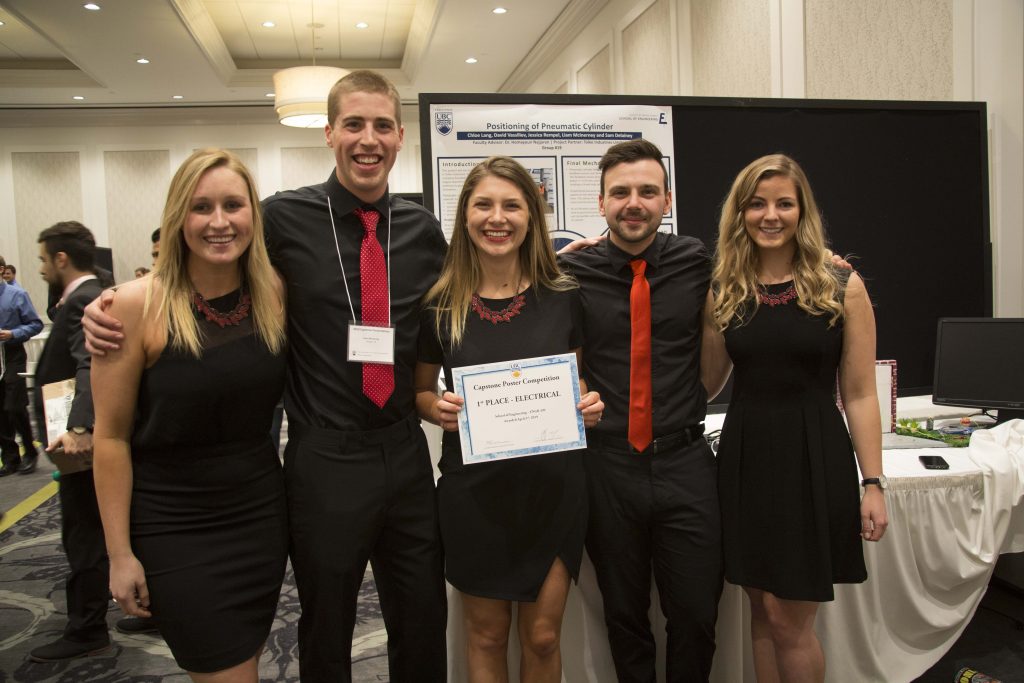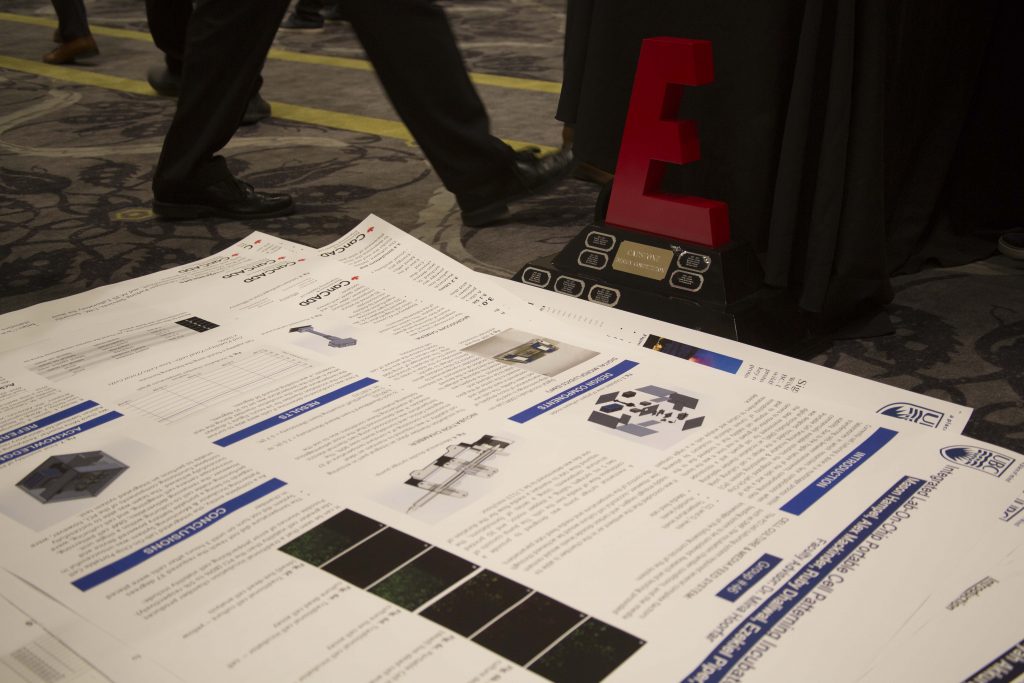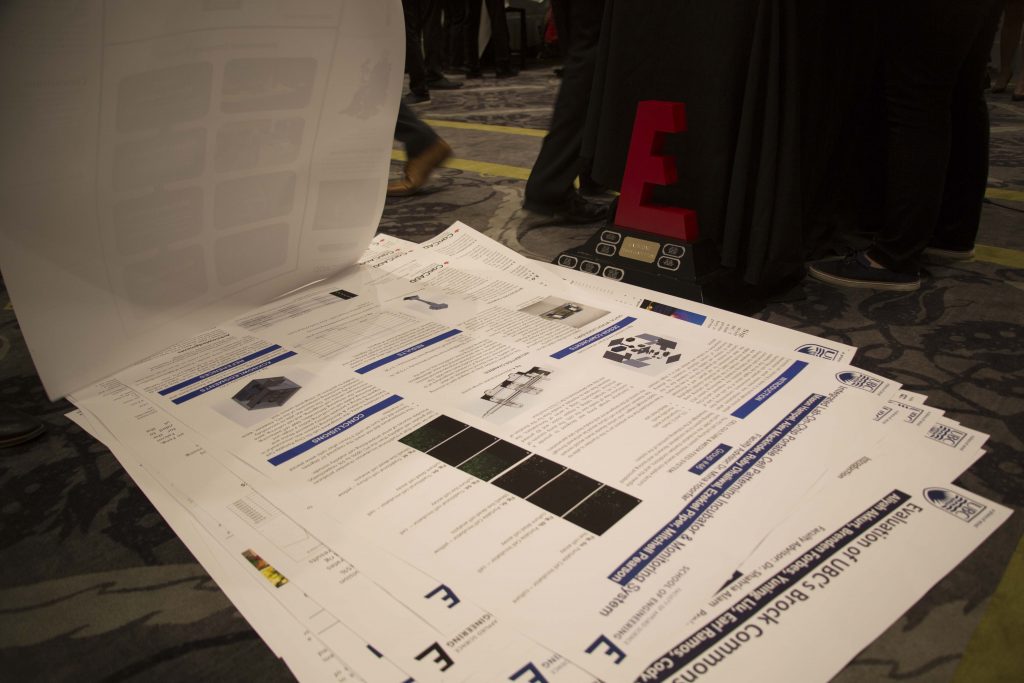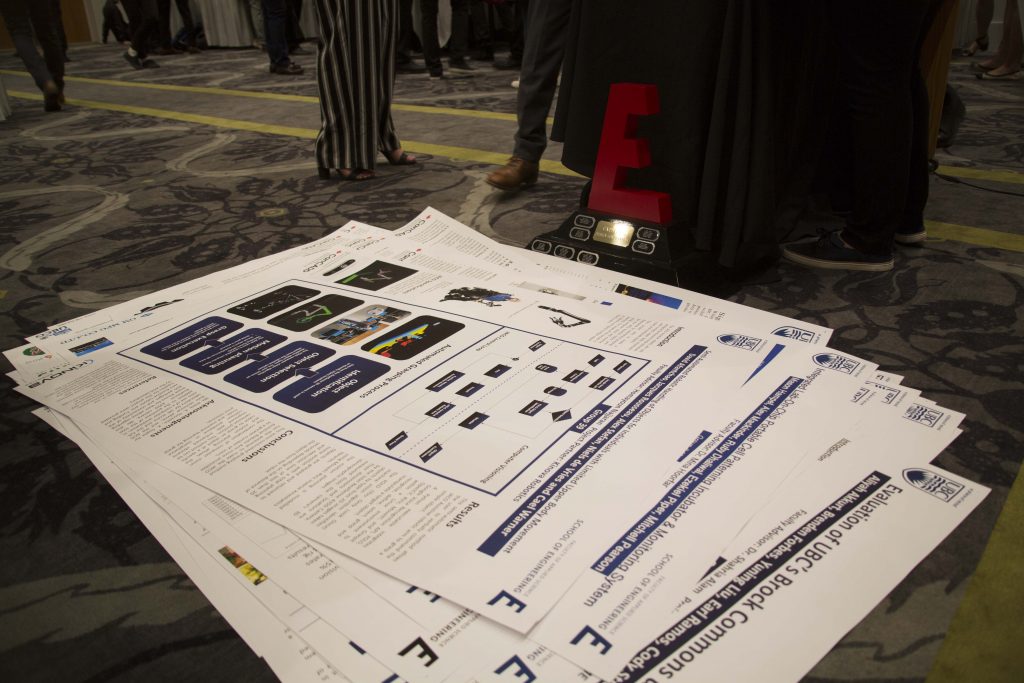 Sch0