A passion for programming and aviation evolved while Ephraim Nowak attended UBC Okanagan.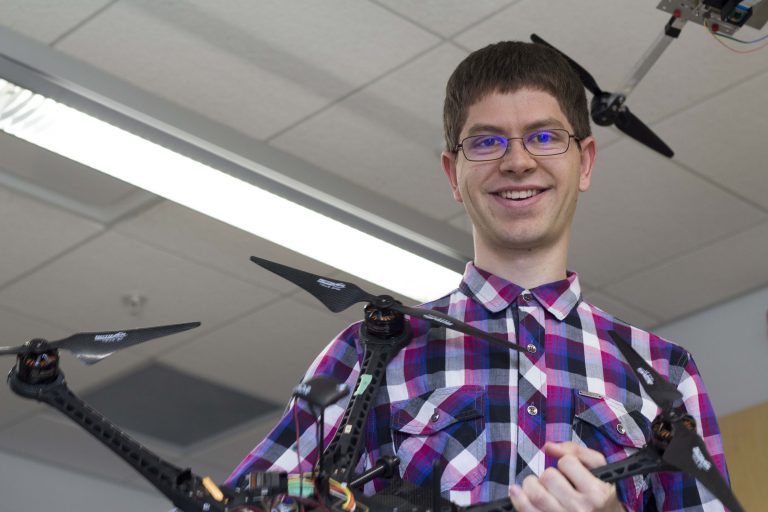 After graduating with a Masters of Applied Science last year, Nowak started a company called Percept Systems Inc. that develops industrial computer vision systems for aircraft.  The genesis of the company emerged in the Advanced Control and Intelligent Systems (ACIS) Laboratory where Nowak was a researcher under the guidance of School of Engineering professor Homayoun Najjaran.
"My experiences developing computer vision autopilots for UAVs propelled me towards building safety solutions specifically focused on emergency management" explains Nowak.
The company has already developed multiple solutions for thermal imaging and aerial mapping of wildfires.  Nowak's most recent development is called SkyVU, a lightweight flight data recording system for small commercial aircraft.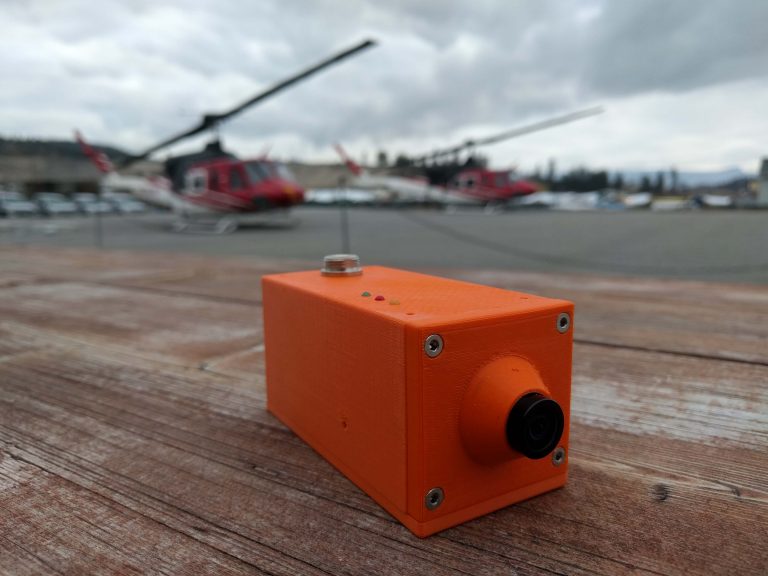 The idea for SkyVU originated from his experiences as a BC Search & Rescue volunteer.  "Back in 2016, we attended a plane crash involving a small commercial aircraft, which reinforced for me the need for data recorders in all aircraft" says Nowak.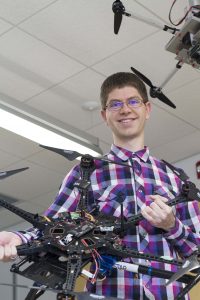 He partnered with a local helicopter company and spent 4-months testing their proposed solution.  The product has literally taken off from there. It earned a place in the entrepreneurship@UBCO program, and advanced to the semi-finals at the recent OKGN Angel Investors' Summit.
Recognizing his roots, Nowak and Percept Systems are sponsoring two computer science capstone student teams who are tasked with advancing the product's image processing software.
Clearly, the sky is the limit for Ephraim Nowak and Percept Systems.
"We are really excited about our current momentum, and are looking forward to what lies ahead."
Learn more about Percept Systems by visiting www.perceptsystems.ca.