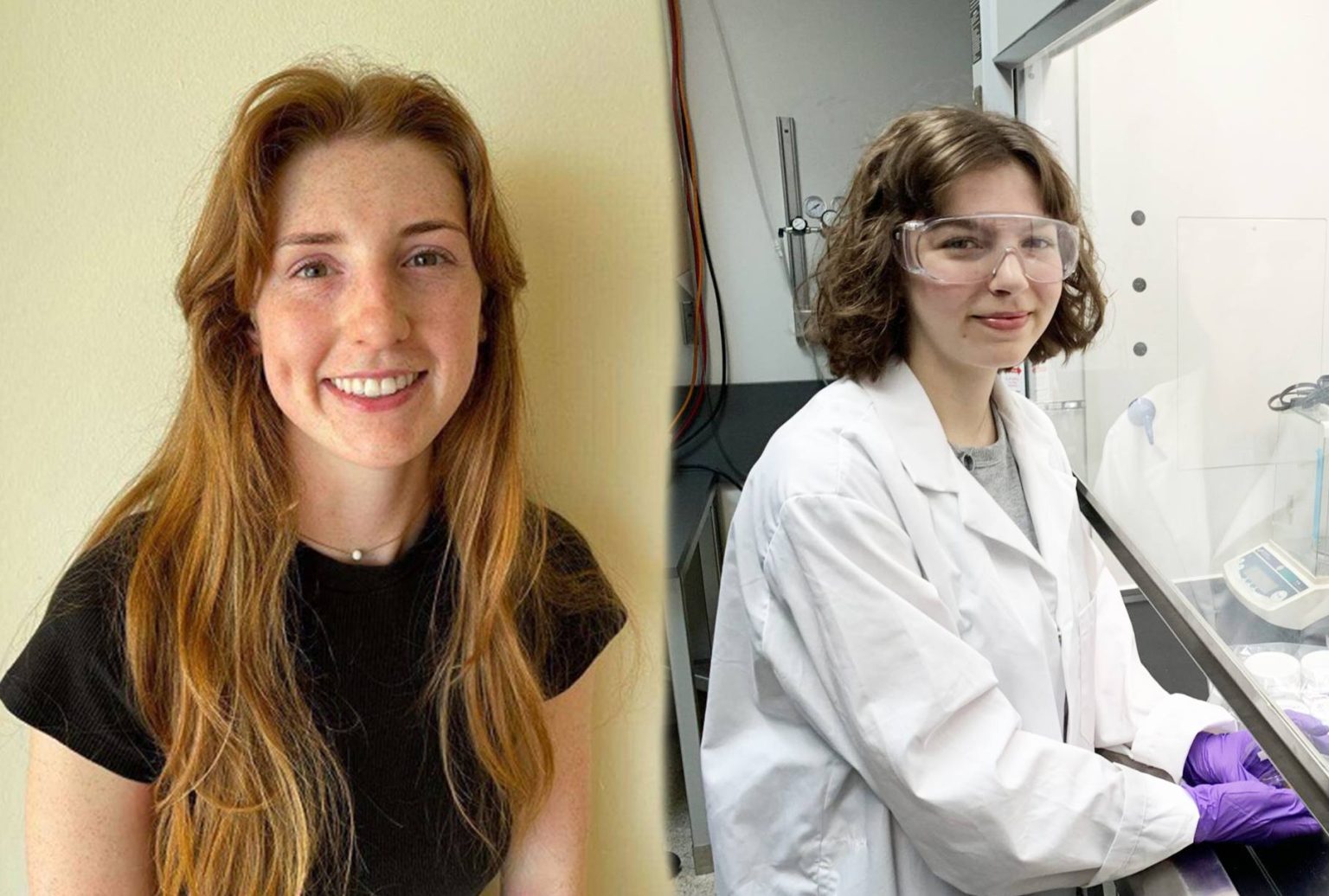 Each year, the Society of Photographic Instrumentation Engineers (SPIE) awards scholarships to 72 outstanding SPIE Student Members based on their potential contribution to optics and photonics, or a related discipline.
Malley Richardson, who recently completed her BASc at the School of Engineering and is a research assistant with the Collier Research Group has been awarded the 2023 Teddi Laurin Scholarship by SPIE. The Scholarship aims to raise awareness of optics and photonics, and to foster growth and success in the photonics industry by supporting students involved in photonics. The scholarship is in memory of Laurin Publishing and Photonics Media founder, Teddi Laurin.
"Malley is developing an important microfluidic device for point-of-care diagnostics and biosensing. She has demonstrated a strong commitment to the next generation of scientists through participation in many educational outreach activities," says Christopher Collier, her supervisor. "It is wonderful to see Malley's contributions recognized through this prestigious scholarship from SPIE."
"My research focuses on the biomedical applications of microcapillary electrophoresis coupled with fluorescence spectroscopy," says Richardson. "Throughout my undergrad, I have been actively involved in STEM outreach activities to encourage the next generation of women to study the applications of optics. I am sincerely grateful to be awarded this scholarship and am excited to continue developing bio-optical technologies."
The Laser Technology, Engineering, Applications Scholarship by SPIE recognizes contributions to the field of laser technology, engineering, or applications. This year's recipient is Alexis Guidi, a MASc student in the Integrated Optics Laboratory at UBC Okanagan.
"SPIE is an international organization that looks to advance optics and photonics technologies—and scholarships are their investment in future generations," explains Jonathan Holzman, her supervisor. "With that in mind, I can think of no better investment than Alexis Guidi. She truly is a rising star in the world of optics and photonics."
"SPIE continues to give back to the community in amazing ways, and I am so grateful to be a part of that," explains Guidi. "With my research, I aim to give back to the community in a different way, as well as inspire other students to pursue optics and photonics."
The Chair of the 2023 SPIR Scholarship Committee says all the recipients demonstrated an immense potential to make long-term contributions to the optics and photonics community. "The Scholarship Committee was thoroughly impressed with the students' accomplishments, and we look forward to seeing what this class of students brings to the world as they begin or continue their careers in optics and photonics."