397 graduates will cross the stage on June 9 as part of the UBC Okanagan Applied Science convocation with 262 undergraduate and 135 graduate degrees being conferred.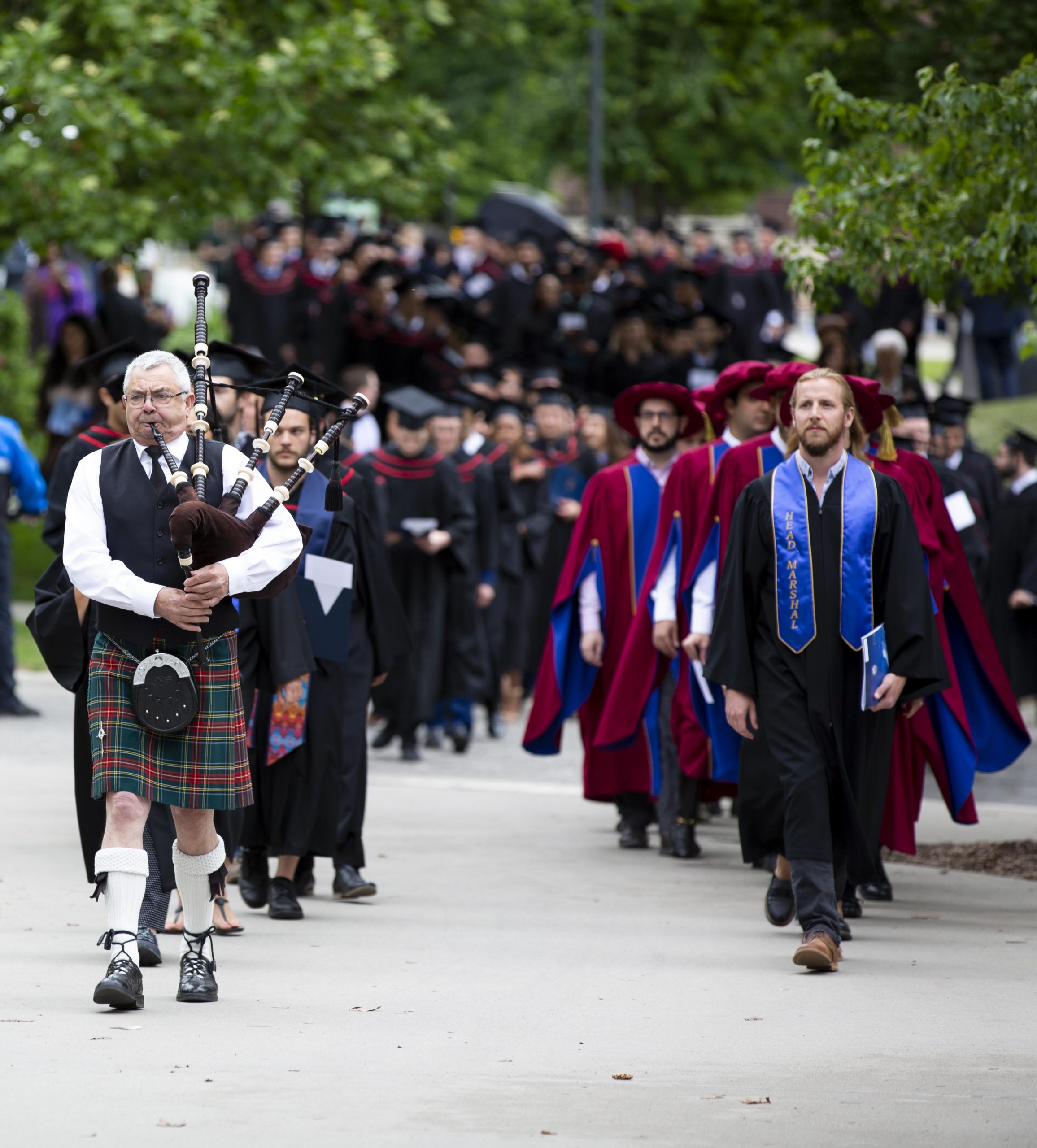 The 262 undergraduate degrees include 106 in mechanical engineering, 81 in electrical engineering, 70 in civil engineering, and 5 in manufacturing engineering. Three of these students are graduating with a minor in computer science, and two with a minor in management. Thirty-three students are graduating with options including three with biomedical option. Sixty-eight students are graduating with co-op distinction after completing four co-op work terms.
56.1% of graduating undergraduates completed their degrees with distinction meaning they had an overall average of at least 80%.
A number of awards will also be presented this week, at a separate ceremony, to recognize academic excellence.
Engineers and Geoscientists BC (EGBC) Achievement Certificate in Engineering certificates will be presented in each engineering discipline to the students who show the greatest promise.
Taylor Bouchey (civil)
Sayra Gorgani (electrical)
Adedapo Martins (manufacturing)
Johanna Chelini Zambrano (mechanical).
The EGBC Certificate in Engineering presented to the graduating student with the highest standing in the School of Engineering will be presented to Solomon Thiessen, who achieve a grade of 100% in a quarter of his courses. Thiessen is also the recipient of a Governor-General's Silver Medal. The medal is awarded to the undergraduate who achieves the highest academic standing upon graduation from a bachelor degree program.
The 2023 Dr. Gordon Springate Sr. Award in Engineering Award was awarded to Sayra Gorgani. The Award is offered by Gordon Springate Jr. to a student completing a Bachelor of Applied Science Degree who has demonstrated material contribution to their community outside of their program. With an impressive resume of volunteer, research and leadership contributions on and off campus, Gorgani was also one of the founders of the Innovate, Design, Sustain Club (UBC Okanagan's first student-led sustainability club).
The Alam Family Graduate Award for Women in Civil Engineering will be awarded to PHD student Chadia Uwamahoro. This award is presented to an individual who demonstrates excellent research contributions through experimental investigations. Preference is given to a student who has a focus on civil engineering materials or structural engineering. In May 2022, Uwamahoro began her PhD at UBC Okanagan and joined our Advanced Structural Simulation and Experimental Testing (ASSET) Group. As a Rwandan woman and a structural engineer, she is inspired to contribute to the continued development of her country by creating safe building systems under modern building codes. Learn more about her story at https://news.ok.ubc.ca/2023/02/13/chadia-uwamahoro-is-helping-rwanda-rebuild/.
The  Dr. Spiro Yannacopoulos Memorial Award in Engineering Leadership will be presented to MASc student Nasim Hajati. Since joining the School in 2021, Hajati has contributed so much to the School of Engineering. She is an active research, teaching assistant, and volunteer. Her research is developing laboratory equipment that will dramatically reduce the mortality of animals required for drug testing. She also supports fellow graduate students, from other labs, with electronics, sensor setups, and data collection programming.
At the ceremony, Erika Pineo will represent the Class of 2023 as the Student Speaker. Pineo is graduating in Electrical Engineering with an 85% average in her final year of study including one course where she achieved a grade of 100%. Throughout her studies, she has been an amazing advocate for women in engineering. Learn more about her story at https://engineering.ok.ubc.ca/2022/01/26/a-circuitous-journey-to-find-inspiration/.
For more information about convocation 2023 visit https://graduation.ok.ubc.ca/