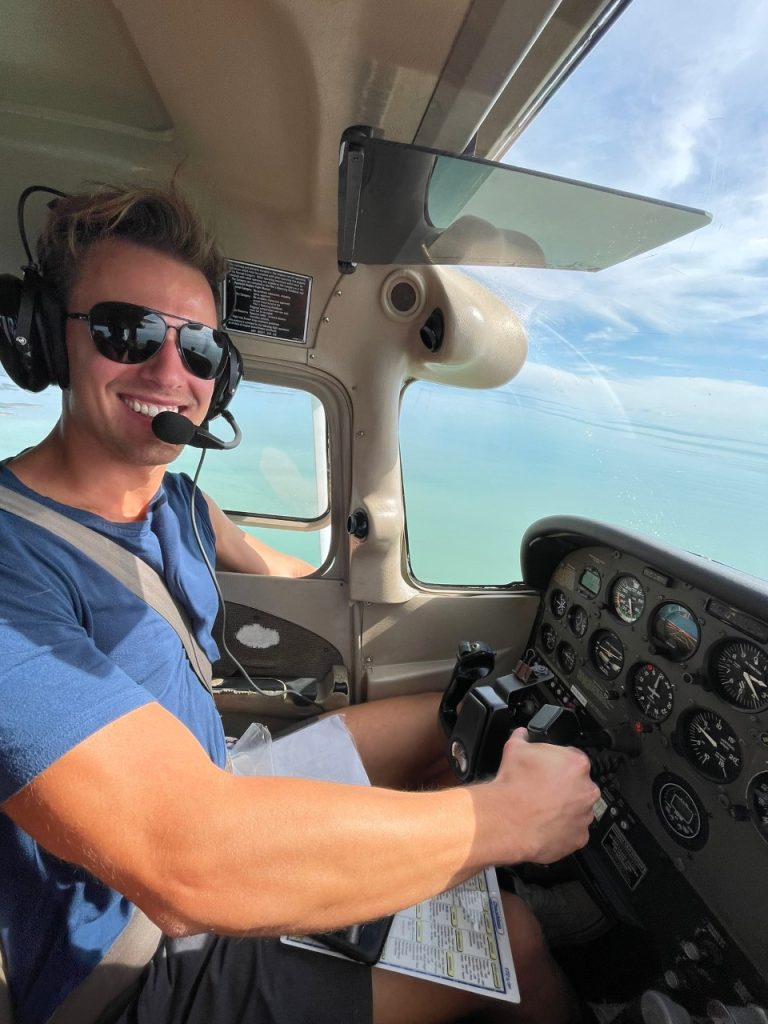 After five busy years completing his undergraduate degree and conducting undergraduate research, Noah Dietrich (BASc, Civil '18) was ready to jump into the workforce. He had briefly considered continuing in his research and pursuing a Masters in environmental engineering with a focus on microbiology, but instead decided to explore the job market.
Having grown up in Kelowna, Dietrich recalls closely following the many development projects at the Kelowna International Airport since he was in middle school. "I've always been interested in flying and airports, so I started searching for engineering jobs related to aviation." Dietrich holds three nationalities (German, American, and Canadian), so his search extended well beyond the Okanagan. He ended up interviewing with companies in California and Washington State before he decided on a job at Tetra Tech, an engineering consulting firm who have an office in Kelowna.
Among their clients, Tetra Tech provides consulting services to airports across Canada as well as internationally. As an Airport Project Engineer-in-Training, Dietrich found his passion which just so happened to align the skills and knowledge he acquired while completing his civil engineering degree. "The role consisted of designing and managing projects including cost forecasts, scheduling, budgeting, contract administration, and performing site inspections. I worked closely with our clients and served as an intermediary between contractors and the airport to complete projects."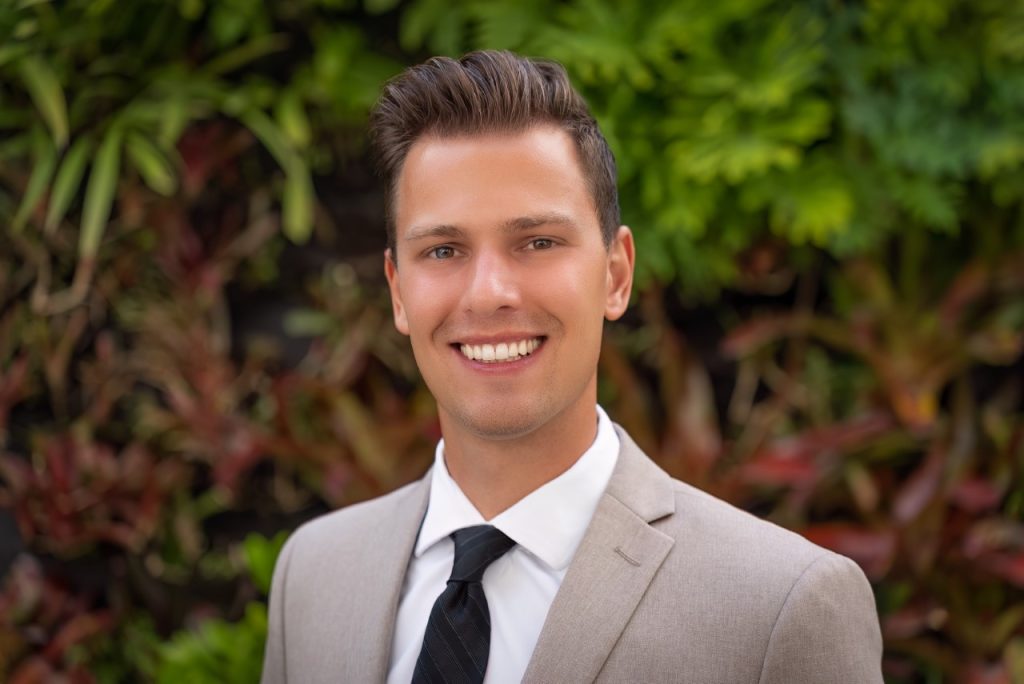 "I was able to expand upon a lot of the knowledge that I had acquired in my project management, transportation, material science, water, and geotechnical courses at UBCO."
While he enjoyed the majority of the job, there were some challenges associated with working in consulting. "Consulting has a particular focus on maintaining certain profit margins which can influence the management of projects." However, those challenges were offset by the relationships he built with clients and contractors working on projects at multiple airports throughout British Columbia.
"I started recognizing that I really enjoyed the project management and contract administration aspects of aviation projects, and realized that I would love to eventually work as a project manager at an airport."
Like many in the Spring of 2020, Dietrich found himself laid off due to the pandemic. He started interviewing at other firms and had job offers from developers and general contractors, but eventually returned to Tetra Tech.
Dietrich continued to work on airport projects as an Airport Project Engineer-in-Training, including multiple projects at Kelowna International Airport. In November 2021, he was given permission to work remotely from Virginia to spend time with his grandfather who was in the final stage of his life. His grandfather passed away two weeks after he got there, and instead of heading directly back to Kelowna, Dietrich decided to head to Florida for some sun and a little break.
When he got there, he heard about a flight school located in Naples. The school wasn't cheap, but he had started setting aside a down payment for a house in Kelowna, and used that to pay for lessons and get his private pilot's license. "It's a dream that I always had, and it is an amazing, thrilling feeling to fly an airplane."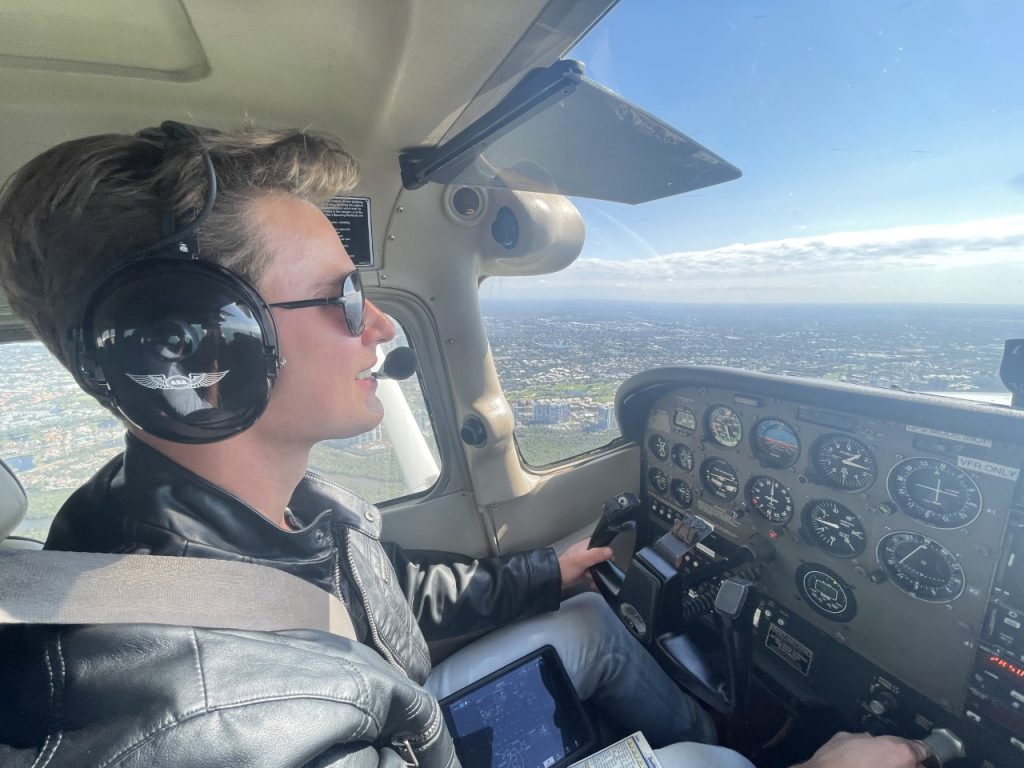 Dietrich was enjoying Florida so much that he started looking for a new job. He applied for a variety of jobs including a role at the Naples Airport. Eventually, he landed a job working for a general contractor as a project engineer and site superintendent where he worked on a major renovation of a golf course facility as well as construction of a multimillion-dollar Ritz-Carlton Residences sales gallery and showroom. It was months later that the airport followed up, and he eventually was offered the role as Project Manager of Airport Development. "The Naples Airport team liked my civil engineering education and airport project engineering background as well as the fact that I knew their airport so well having completed my private pilot's license program at the airport."
He started in January 2023.
Today, Dietrich works with a small team that manages a variety of projects at the airport. Typically, there are close to 30 different projects on the go, all at various stages.
"Current projects we are working on include new hangars, airfield lighting and navigational aids, taxiway projects, runway projects, stormwater drainage projects, hangar door projects, fuel projects, noise monitoring projects, apron projects, electrical projects, interior and exterior terminal building renovations, security fencing, security cameras, and hurricane mitigation."
The role also includes developing funding applications through the Federal Aviation Administration (FAA) and the Florida Department of Transportation (FDOT). Naples Airport is one of the busiest general aviation airports in the United States, seeing up to approximately 400 private jet takeoffs and landings per day, in addition to the piston powered general aviation and flight school traffic.
According to Dietrich, it was a smooth progression from his studies at UBC Okanagan and work at Tetra Tech to where he is today. "I felt I was well-prepared to enter the workforce after graduating. A lot of courses were very helpful and relevant to civil engineering consulting, construction, and project management. The courses at the School of Engineering had many group projects, which proved to be an invaluable experience as through these projects I learned time management techniques, how to work efficiently on multiple projects at once, and how to work well with diverse teams. I would definitely recommend the School of Engineering to anybody; especially now that it has an aerospace program option – I am really excited to hear about this new program as aviation is an exciting and diverse industry."
When he started at the School of Engineering, he never imagined that he'd be where he is today. "I would have imagined myself maybe doing city planning, traffic engineering, or something similar, but I am so happy where I am today."
When he looks out the window of his office, and images the future, Dietrich says he sees a lot of opportunities to grow right where he is. "The Naples Airport really strives for excellence and is one of the nicest general aviation airports in the US. They treat their employees very well, so with the work I'm doing now and can do in the future, I don't see myself leaving any time soon."