Atousa Soltani is a graduate of the University of British Columbia's Okanagan campus School of Engineering and a Product Developer at Lululemon.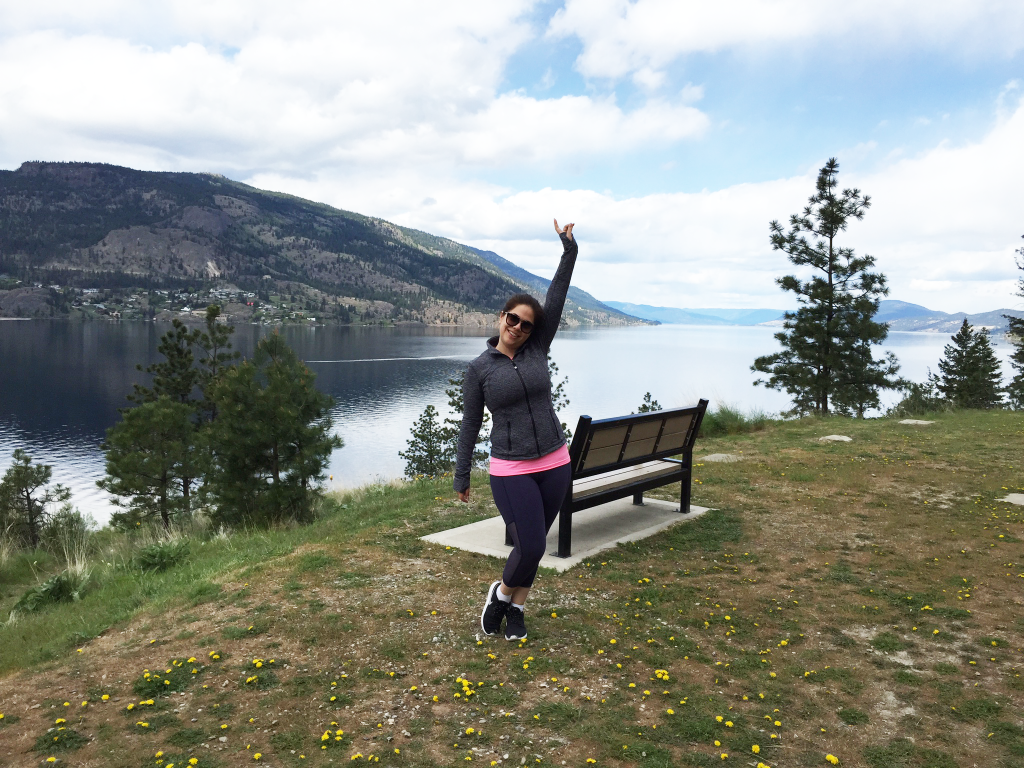 Describe your academic journey
I graduated from University of Tehran with a Bachelors in Economics. My undergraduate studies specialized in theoretical economics which involved substantial mathematics and statistics courses, which later helped me in transitioning to Engineering. I then got a full scholarship to pursue my graduate studies at Simon Fraser University and graduated with a Masters in Economics. This was the beginning of a new journey for me. Immigrating to a different country on my own was a difficult transition and a huge risk that I'm happy I took.
During my graduate studies, I did my research studies on Development Economics and resources, which eventually got me interested in sustainable development and the circular economy. After graduation, I investigated opportunities to continue my studies in sustainability which I believed is the solution to many challenges facing the developing and developed world.
What drew you to UBC Okanagan?
During my search, I found Dr. Rehan Sadiq's research and the work he and his team were doing related to sustainability. Dr. Sadiq's Lifecycle Management Lab undertakes research across a diverse multi-disciplinary field and that was exactly what I was looking for.
Right after my initial conversation with Dr. Sadiq, I was convinced that UBC Engineering was where I wanted to be. Dr. Sadiq became my supervisor and to this day I consider him my mentor and role model in leadership, kindness and thinking outside the box. Later, Dr. Kasun Hewage also joined as my co-supervisor and guided me on project management and industrial partnerships. I completed my PhD with a thesis on "Sustainable solutions for municipal solid waste treatment: a multi-stakeholder decision-making", where I developed a novel decision support framework that guides stakeholders to reach an agreement on the most sustainable and pragmatic waste treatment option. The framework used game theory to help decision-makers reach the most efficient and sustainable solution for all parties. The research on alternative fuels, waste management and uncertainty decision-making was published in a number of prestigious scientific journals.
Describe your experience at the school of Engineering.
I met amazing people and scholars at the School of Engineering, and particularly within the Lifecycle Management Laboratory. School staff, Shannon Hohl and Renée Leboe, tirelessly guided graduate students and always treated me with kindness. As an international student and a woman in science, I appreciated our research team's diversity and inclusion which made me feel seen and heard and helped me thrive in my studies.
My time at UBC School of Engineering was very fulfilling. From choreographing dances for our cultural events to working at UBC's Disability Resource Centre, I've collected memories that I cherish forever. I even met my husband at the School of Engineering, which made my time at UBC that much more memorable and special.
What were some highlights?
During my studies at UBC, I received a scholarship in Teaching in Higher Education that enabled me to receive training and an opportunity to teach the "Engineering Economics" course to third year engineering students. Teaching a 200+ class was an unforgettable experience.
What was your transition to the workforce like?
School of Engineering at Okanagan campus is a research-based institution with a strong connection to the industry and community stakeholders. Students have opportunities to learn skillsets that will guide and support them in transitioning to the workforce. I was fortunate to gain valuable experience from leading research projects with organizations such as Health Canada, Metro Vancouver, and Climate Action Secretariat at BC Government.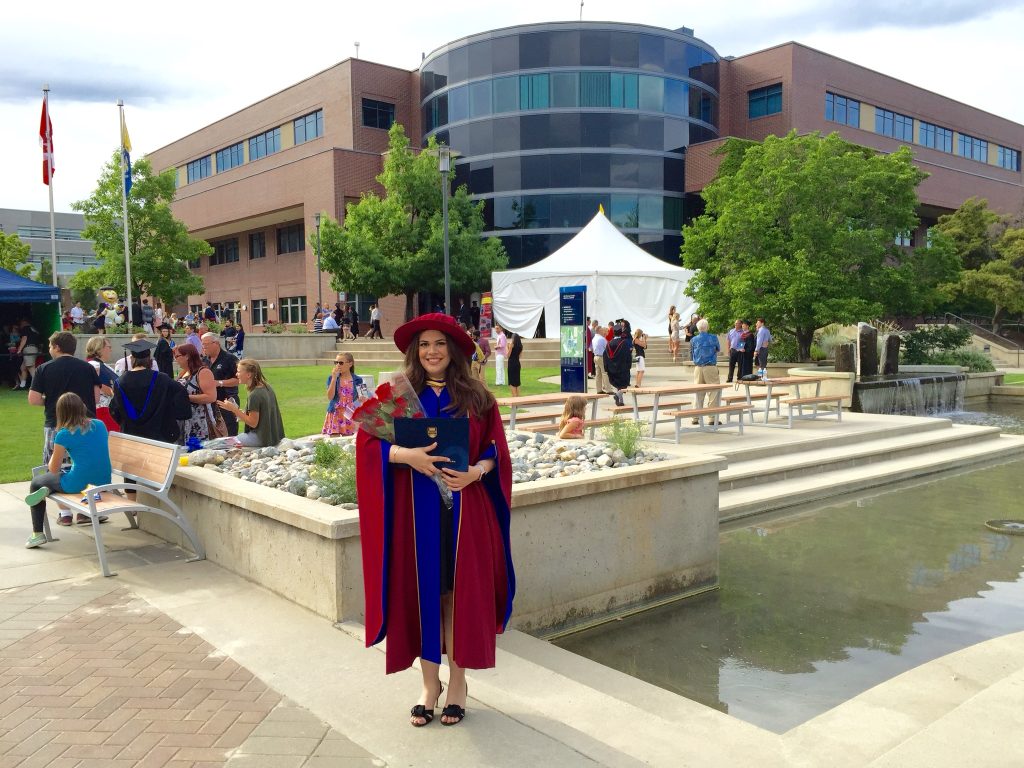 Describe your role – how does it align to your studies?
I am a Product Developer at Lululemon where I develop accessories for lululemon's special projects and external collaborations such as the Canadian Olympic Committee Team Canada apparel and school collaborations. My role has given me the opportunity to be part of Canadian Athlete's journey at the World's largest athletic stage, which has been an honor and a once-in-a-lifetime opportunity.
It is amazing to see that UBC and Lululemon have now expanded their partnership. Having been part of both, I am looking forward to the continuation of this collaboration on R&D and co-branded gears.