Undergraduate Student Research Award (USRA) Recipient looks to tackle climate change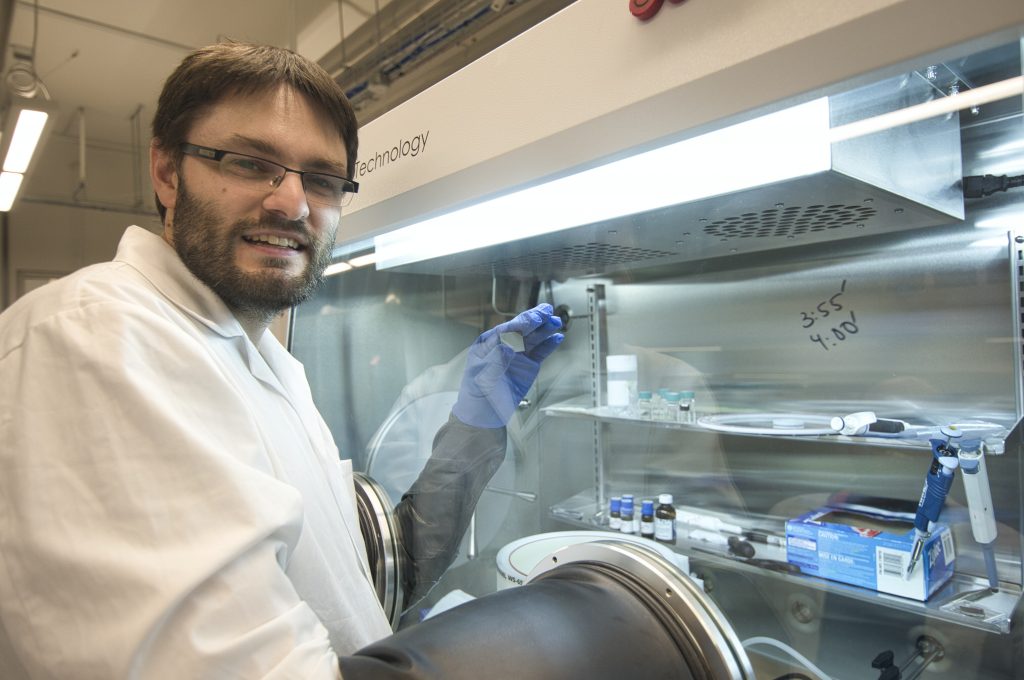 Many people are satisfied to complete their undergraduate degree, and jump into the workforce, but that wasn't the case for Jason Schultz. The second-year Mechanical Engineering student initially completed a BSc (majoring in Computer Science and a minor in Physics) at the University of Alberta before arriving at UBC Okanagan to undertake an engineering degree. "I was drawn to engineering because I really want to be part of the solution in tackling climate change," explains Schultz.
This summer, Schultz is one of a handful of students chosen to pursue a USRA. The Natural Sciences and Engineering Research Council of Canada (NSERC) program is meant to encourage undergraduate students to undertake graduate studies in natural science and engineering fields by providing research work experience that complements their studies in an academic setting.
For Schultz, that means joining Dr. Alexander R. Uhl's Laboratory for Solar Energy and Fuels (LSEF) Research. Dr. Uhl is an assistant professor and Principal's Research Chair in Solar Energy Conversion who develops innovative solar energy conversion tools and processes that incorporate photovoltaics, solar fuels, and thin film semiconductors.
Along with Uhl, Schultz is participating in research that looks to improve perovskite solar cell stability through environmental encapsulation and real-time performance monitoring. Perovskite solar cells are ultra-thin solar photovoltiac devices that are inexpensive to manufacture and highly efficient. Between designing and building a stress testing chamber and implementing measures for improving the stability of the solar cells, Schultz is playing an important role in lab.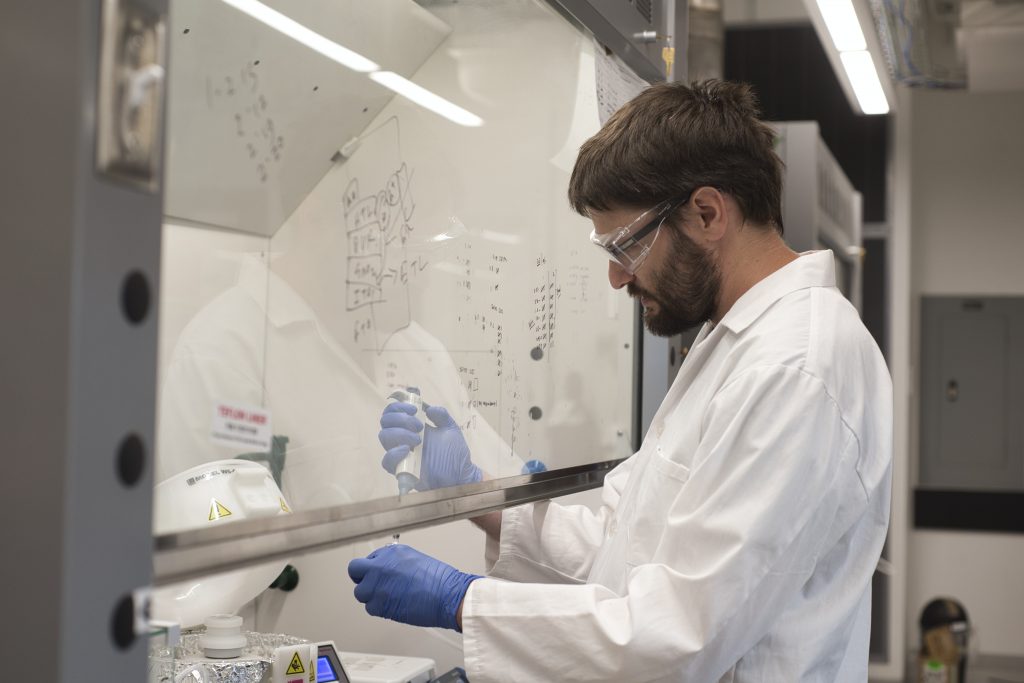 According to Dr. Uhl, students like Schultz are crucial to his group's success. "We are very fortunate that our team is made up of many students like Jason who are passionate about changing the world for the better," says Uhl. "In our lab, we are not only building innovative solar cells and components, but we are also rigorously testing them which takes time and determination, so that sort of passion goes a long way."
"This experience will help pave the way in possible future co-op positions in the broad clean energy industry, such as a company I have already scouted out that deals with nuclear fusion," explains Schultz. He sees the USRA as an opportunity to gain valuable insight into the photovoltaic industry and hopefully continue the journey into a Masters or a career.
"Right now I am more focused on the opportunities in the short term that enable me to start making a contribution towards addressing climate change."
For more information about NSERC USRA opportunities, connect with a School of Engineering Academic Services Advisor.