Ann Mary Babu Vithayathil is a Project Manager in the Civil Department of Acres Enterprises Ltd, a contracting company based out of Kamloops, and an MEng graduate.
What drew you to the MEng program at the UBC Okanagan campus?
The courses offered for the Master's program at UBC piqued my interest and curiosity. Courses on construction management and life cycle assessment were a few of my favourites.
Additionally, the highly reputed professors with their vast industry experience encouraged me further to join the program.
What was the experience like?
From the very interactive classrooms to spending time with group members on projects and assignments, the wonderful discussions during lunch time, meeting new people and seeing new faces everyday, the overall experience was very exciting and exhilarating.
What are your fondest memories of your MEng?
Too many to count, but if I have to pick one, I would say the opportunity to meet so many new people from different parts of the world, to learn more about their culture and traditions is definitely the best memory.
What did you do when you weren't studying?
I often spent time outdoors; hiking, biking and at the beach exploring the beautiful Okanagan. Other than that, I fondly remember spending evenings out with friends.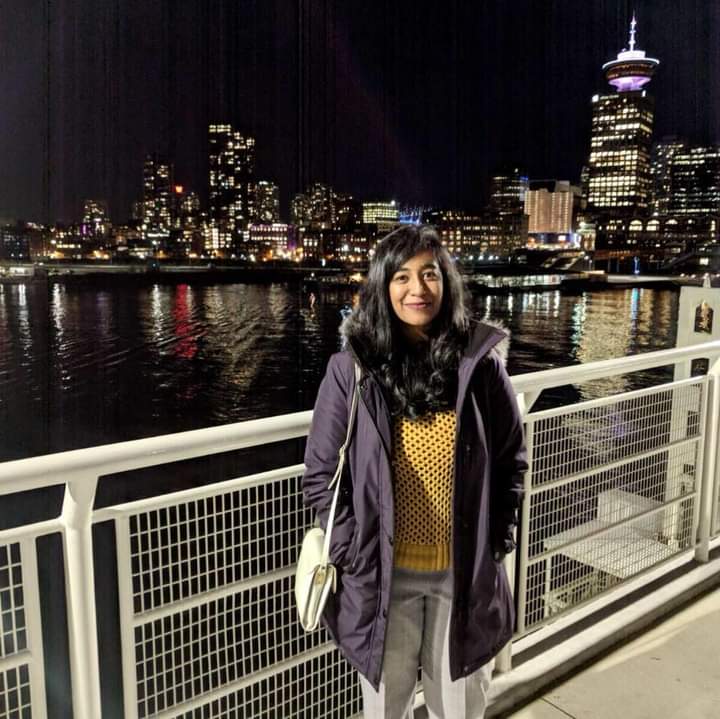 How did the MEng program prepare you for your current role?
The courses taken during the MEng program (construction management in specific), gave me an overview of the civil project management industry in Canada and helped me prepare for my current role.
What does the future hold for you?
This is particularly hard to answer as most of the amazing things in my career that have happened so far, were not exactly planned. After graduation from MEng, I was considering different types of jobs, when I came across the project coordination profile at Acres. Since my first day, I strive to maintain the highest quality of work standard and never shy away from an opportunity to learn and grow, however hard. I became a Project Manager in the company, and continue to hold myself to the same standards. There is still lots to learn and areas to grow in my role, and I'm optimistic that many opportunities will present themselves. I'm open, passionate and keenly await them.