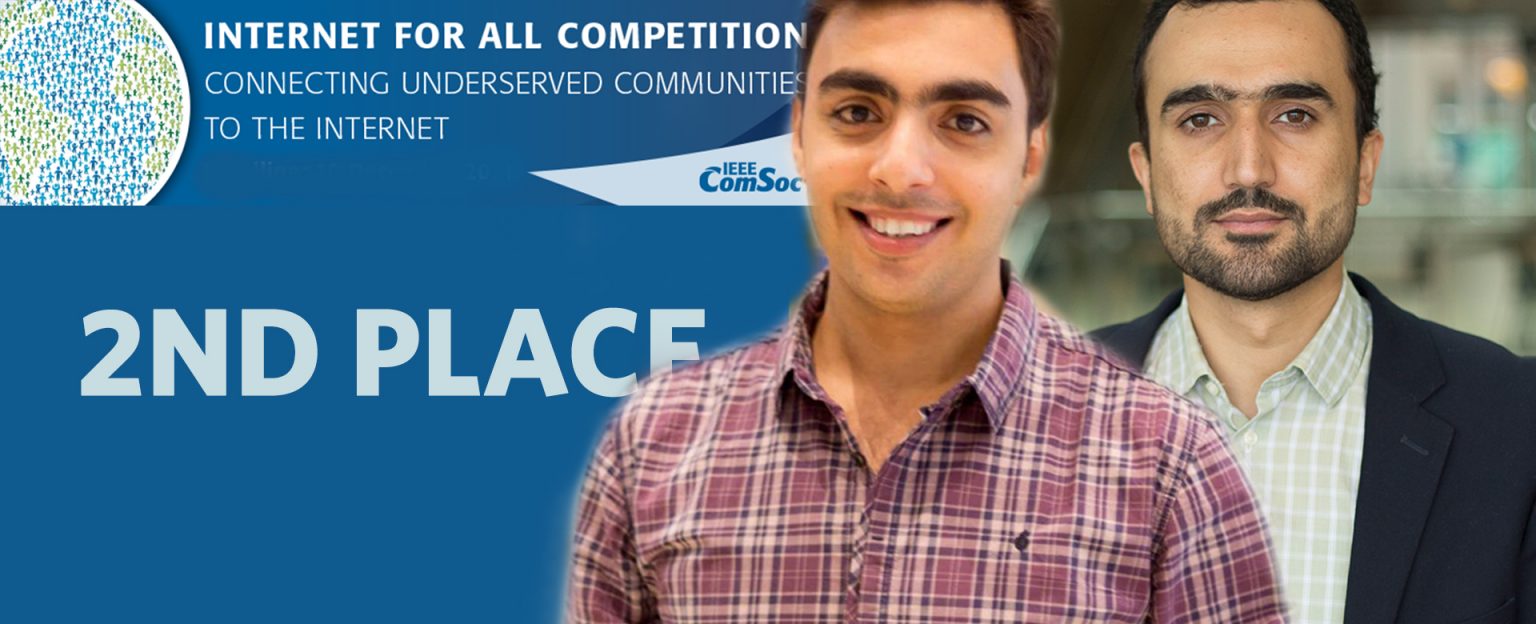 A graduate research team from UBC Okanagan placed second in North America in the IEEE Communication Society's Internet for All Competition. The competition took place in December 2021, and included teams and individuals from across the globe developing solutions for connecting under-served communities to the internet.
According to the organizers, the intent of the competition is "to bridge the gap between those able to benefit from technology and those who cannot."
The UBC Okanagan team led by Assistant Professor Anas Chaaban and PhD candidate Mamoud Hasabelnaby earned a monetary prize for their solution that involved designing a practical Cloud Radio Access Network (C-RAN) architecture consisting of flying Helium balloons and unmanned aerial vehicles (UAVs) serving as distributed flying antennas that form a wireless network powered by solar energy. These systems can be deployed in areas under-served, or not served, by telecommunications companies.
The team plans to partner with Indigenous communities and the Province of British Columbia to connect communities in the north. According to recent statistics from the Canadian Radio-television and Telecommunications Commission (CRTC), only 38% of rural Indigenous communities in Northern BC have access to recommended broadband internet speeds.
Learn more about Dr. Chaaban's research at Communication Theory Lab