Over 80 attendees packed the EME on Saturday February 9, 2019 to attend the fifth annual Engineering Graduate Symposium presented by the UBC Okanagan Engineering Graduate Student Society. The symposium brings together graduate students, faculty and industry partners to share research topics, stimulate new ideas, and create potential collaborations.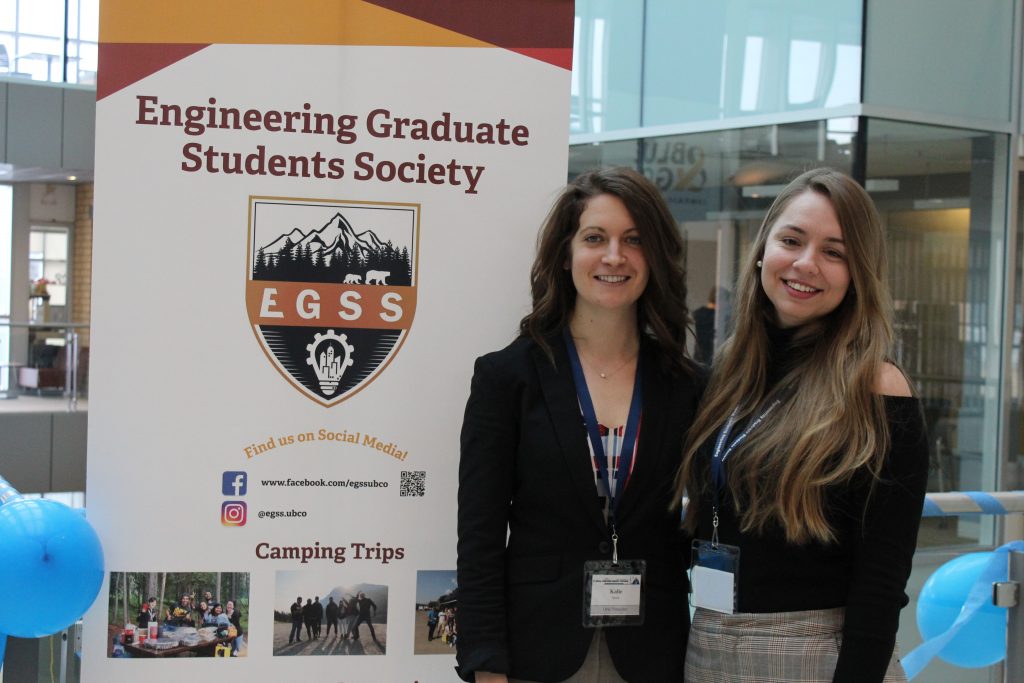 A broad range of topics related to engineering innovations, applications and sustainability in the areas of: Power Systems, Control Systems, Optics, Circuits & Electronics, Structural Engineering, Geotechnical Engineering, Transportation & Planning, Construction Management, Advanced Materials, Manufacturing Processes, Mechatronics and Automation, Fluid Mechanics, Materials Science, Thermodynamics and Heat Transfer.
The Symposium's theme was "Engineering a Sustainable Future".  Dwayne Tannant, Dean pro tem in the College of Graduate Studies (CoGS), was one of the keynote speakers and emphasized the important role that graduate students play in building a better tomorrow.  "We all play a role in creating a sustainable future for ourselves as individuals and for our communities."  He added the symposium plays an important role in the process of these students becoming engineers.  "Our students need to place priority on engineering themselves through organization and participation in wonderful events like this one, as it is an important step towards their personal professional development."
With over forty presenters and representatives from thirteen industry partners, the symposium was the successful to date according to EGSS President Uchenna Emmanuel J. Anyaoha.  "We are thrilled about the turn-out and the overall symposium, "explains Anyaoha. "The EGSS is already hard at work making preparations for next year's event to ensure it is even better."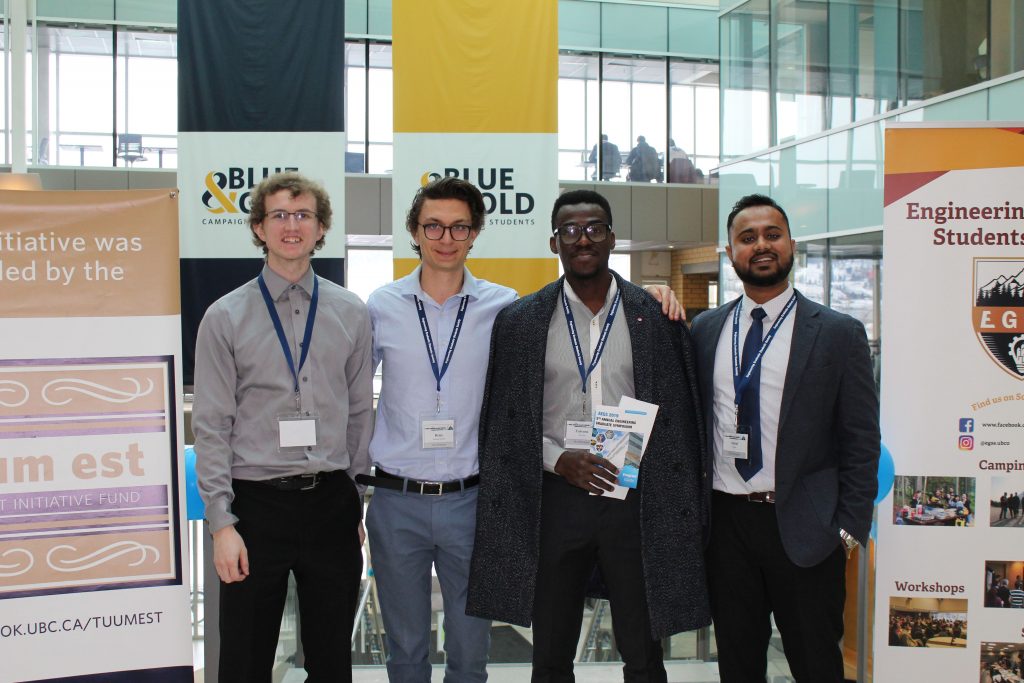 School of Engineering (SOE) Associate Director of Graduate Studies, Richard Klukas, says the event provides a wonderful platform for graduate students to present their research, and connect with industry.  "We have been very fortunate to have industry stakeholders from across the country partnering with us to undertake innovation research collaborations that we can celebrate at a showcase like this Symposium."
The event also included the preliminary round of 3MT Challenge featuring students from the School of Engineering.
The Symposium was supported by sponsorship from: Ecolock, USNR, ESS Technology, WSP, Falcon Engineering, Estated, Rapid-Span, Accelerate Okanagan, Associated Engineering, Association of Consulting Engineering Companies and Stantec.